This Detail in Tom Hanks' 'Saving Private Ryan' Performance Has Perplexed Fans of the Film
Why do Tom Hanks' hands shake in 'Saving Private Ryan'? He's received a ton of praise for his performance, but fans still wonder about this.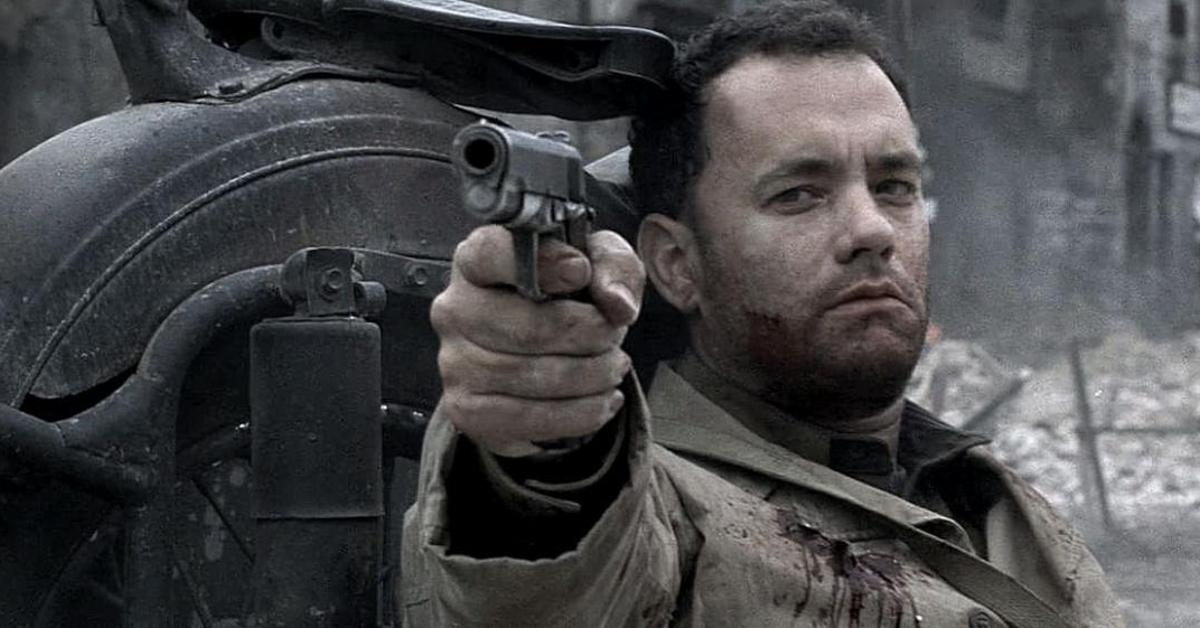 An oft misinterpreted Stanley Kubrick quote about Steven Spielberg's work highlights a trademark of the filmmaker that defines his best work. The Shining director, when screenwriter Frederic Raphael said that Schindler's List was a good representation of the holocaust, had this to say: "Think that's about the Holocaust? That was about success, wasn't it? The Holocaust is about 6 million people who get killed. Schindler's List is about 600 who don't."
Article continues below advertisement
Saving Private Ryan shares a similarly hopefulness-in-situations-devoid-of-humanity message. A question fans of the films always had though is: Why do Tom Hanks' hands shake throughout the film?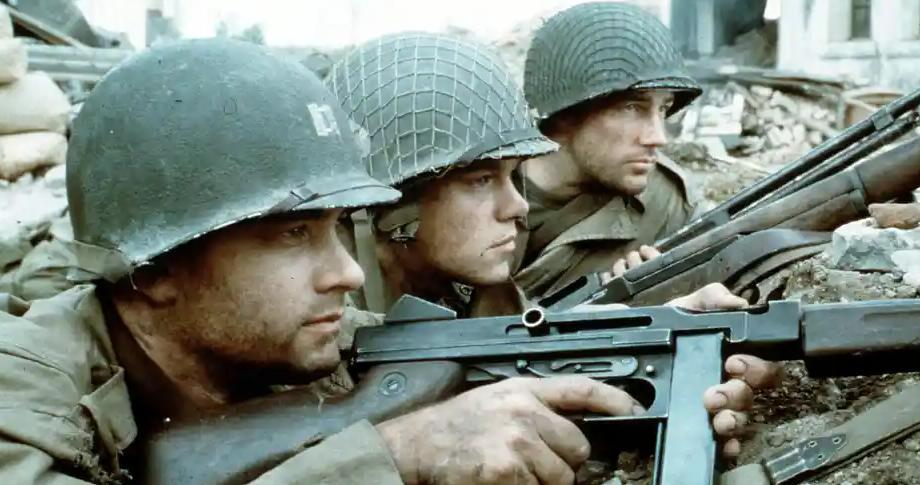 Article continues below advertisement
Why do Tom Hanks' hands shake in 'Saving Private Ryan'?
When we're first introduced to Hanks' character in the film, Captain Miller, we see him working to steady his hands which won't stop shaking. Many have construed this message as a clear message on bravery and heroism being a choice. The casualties on this historically bloody battle at Normandy were astounding for both Allied and German soldiers: 4,414 confirmed deaths for the former and anywhere from 4,000 to 9,000 for the latter.
Everyone involved in this particular battle knew that they were up against insurmountable odds, especially Captain Miller with his experience in the military. Miller working to calm his shaking hands and prepping himself to give his life to stop Nazi Germany has been interpreted as him acknowledging his inherent "weakness" and creating the courage needed, through every step of storming the beach and doing his best to protect his men, to complete the mission he accepted.
Article continues below advertisement
The shaking also reveals a flaw that could jeopardize both him and the soldiers under his command. Viewers are left wondering throughout the film if his shaking will become an issue. Whenever there is a pressurized situation, there's an added subconscious tension in scenes involving Captain Miller and the fate of his crew.
Article continues below advertisement
The cause of the shaking could be post traumatic-stress disorder (PTSD), something Miller confides in Horvath when he reveals that he shakes, even when there isn't an immediately looming threat. To which Horvath responds: "You may have to get yourself a new line of work. This one doesn't seem to agree with you anymore."
Article continues below advertisement
The Wounded Warriors project defines PTSD as: "a very common condition for many veterans after military service. Symptoms can include disturbing thoughts, feelings, or dreams related to the events, mental or physical distress, difficulty sleeping, and changes in how a person thinks and feels." It goes by other names: combat fatigue, shell shock, or war neurosis.
Article continues below advertisement
There are some who theorize that the shaking could be signs of Parkinson's disease.
Parkinson's is defined as: "a progressive disease of the nervous system marked by tremor, muscular rigidity, and slow, imprecise movement, chiefly affecting middle-aged and elderly people. It is associated with degeneration of the basal ganglia of the brain and a deficiency of the neurotransmitter dopamine."
It's probably safe to assume that since this is a war movie — and Captain Miller, being of a higher rank has experience in active combat — is suffering from a psychological symptom that wasn't explored much in 1944, when the film takes place.