Al Sharpton Practiced Social Distancing at George Floyd's Memorial Service
Al Sharpton practiced what he preached by wearing gloves at George Floyd's memorial service on June 4 and practicing social distancing.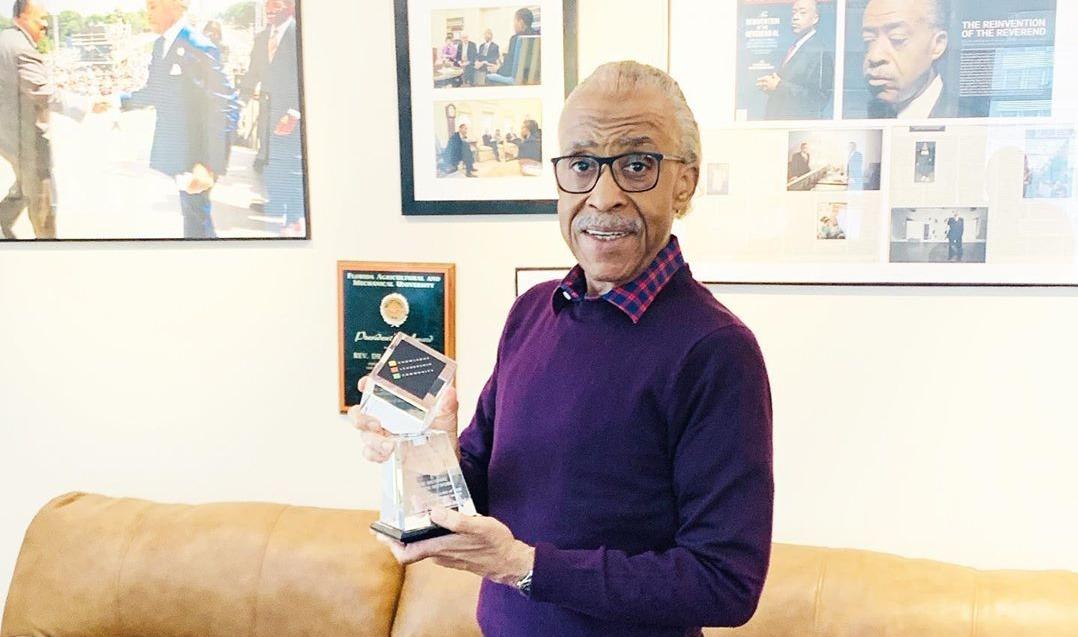 We are living in an uncertain time, where every month of 2020 so far has seemed to bring with it some new obstacle for people around the world to navigate. May was no exception, as states began re-opening during the COVID-19 pandemic and protests around the country erupted, calling for police reform in the name of George Floyd. So when the Reverend Al Sharpton paid tribute to Floyd at his memorial, he wore rubber gloves throughout the service to also remain safe.
Article continues below advertisement
Again, these are strange and uncertain times. During the televised memorial service, which was streamed from Minneapolis, Sharpton kept a pair of black rubber gloves on his hands. And even though the point of the service was to further shine a spotlight on the injustices against Black people, some couldn't help but wonder what was up with Sharpton's gloves.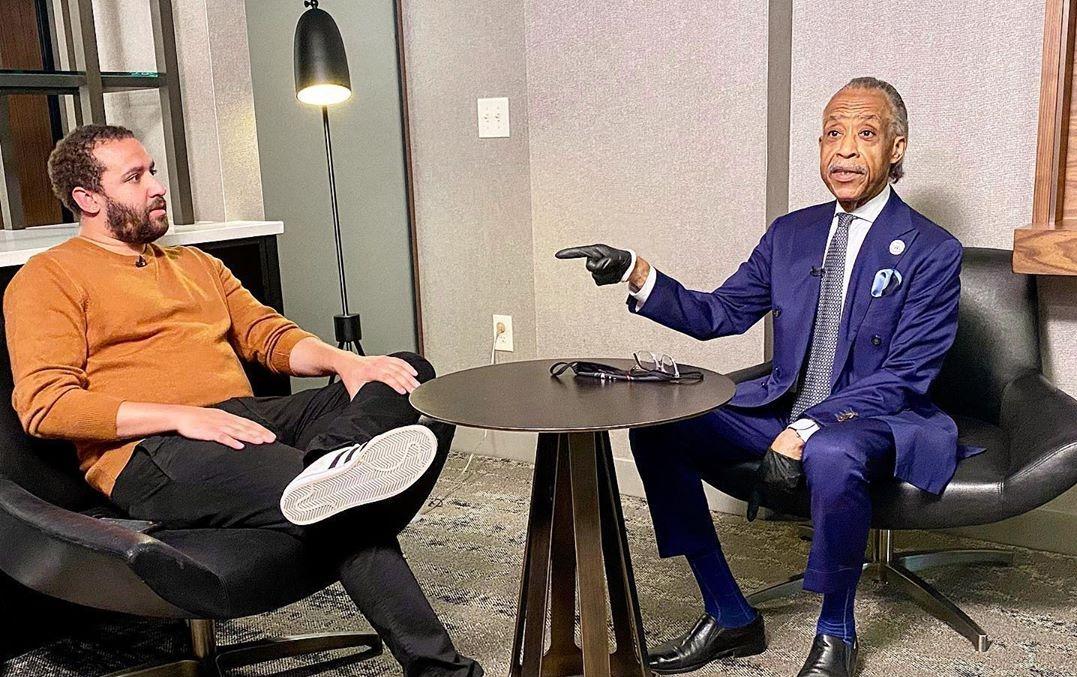 Article continues below advertisement
So, why is Al Sharpton wearing gloves?
During the memorial service, despite the hordes of protesters in almost every major city across the United States being shoulder to shoulder, social distancing protocols were in effect. There were blue dots on the ground where people were urged to maintain their distance from each other and everyone was encouraged to wear masks for the safety of themselves and others. This is likely why Sharpton wore black surgical gloves at the service.
During the service, Sharpton led everyone in 8 minutes and 46 seconds of silence in honor of Floyd and the time Minneapolis police officer Derek Chauvin pressed his knee to Floyd's neck, killing him. Sharpton also explained to the attendees, however, that "Because of the pandemic I'm not going to ask you to hold hands."
Article continues below advertisement
He delivered the eulogy at Floyd's memorial service.
Sharpton's presence at Floyd's memorial service was about more than publicly showing his support for his family and the Black Lives Matter movement while responsibly adhering to public health guidelines. Sharpton was also tasked with delivering a eulogy in Floyd's memory.
Article continues below advertisement
He not only spoke about the father of three, but delivered his own message about what the protests mean at this time.
"We don't have a problem denouncing violence and looting, but it seems like some in the criminal justice system have a problem looking at a tape and knowing that it's probable cause and it takes a long time for you to go do what you need to do," Sharpton said during the memorial service.
Article continues below advertisement
When is Al Sharpton's March on Washington?
Next up for Sharpton will be his 2020 March on Washington, which is scheduled for Aug. 28, 2020. Sharpton will co-chair the march. As he explained during Floyd's memorial service, the march will be led by families of Black people who were victims of police officers' brutality. Sharpton said the purpose of the march is to "restore and recommit that dream [of Dr. Martin Luther King Jr.]" while people of varying cultures and backgrounds stand together amidst the protesting across the country.
Sharpton's impending March on Washington is slated to be a highly organized peaceful protest to continue to raise awareness.
If you are looking for ways to donate your time or money to Black Lives Matter and other antiracist organizations, we have created a list of resources to get you started.