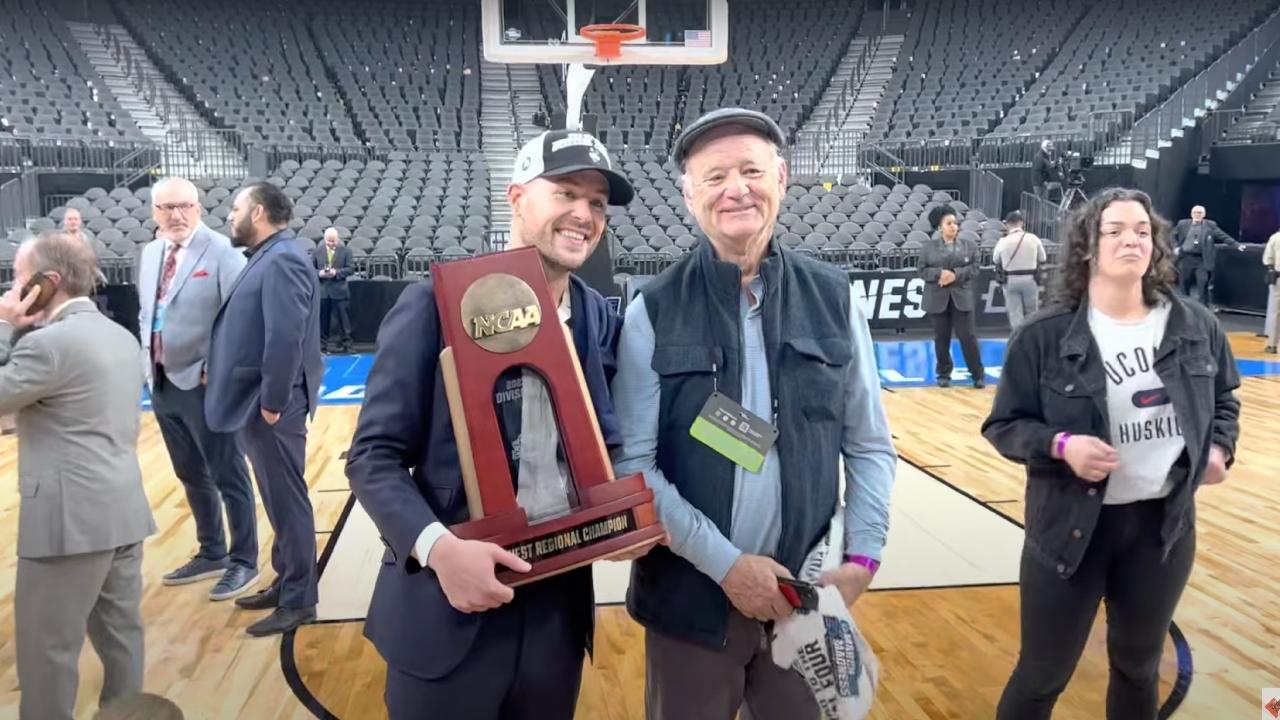 The Reason Behind Why Bill Murray Is Such a Big Supporter of UConn Men's Basketball
Actor Bill Murray is a big fan of the UConn men's basketball team. Here's the sweet reason why Bill is so dedicated and passionate about the team.
Actor Bill Murray can't get enough of the University of Connecticut Huskies. While attending the NCAA Men's Basketball Elite Eight tournament matchup on Sunday, March 26 in Las Vegas, the Saturday Night Live alumnus and Caddy Shack actor spoke with Big East Shootaround reporter John Fanta about how nervous he was before the game.
Article continues below advertisement
"I couldn't get anything done all day long," said Bill adding, how relieved he was that UConn was in the Final Four. "It was a lot of nerves to get here, but it's fun now. Sure is fun now. And I had a really big smile on my face earlier," he said.
Bill has been in attendance at all of UConn's March Madness wins for the current season. And it's basically a given that he'll be in attendance for the last NCAA game as the four-time champion Huskies go against the San Diego State Aztecs on April 3.
While Bill's overzealous fan status is definitely admirable, it's not very common for an actor to be this dedicated and passionate about a college basketball team.
Well, as it turns out, Bill has a special connection to the Huskies. Keep reading to learn the sweet reason behind Bill's fondness for the team.
Article continues below advertisement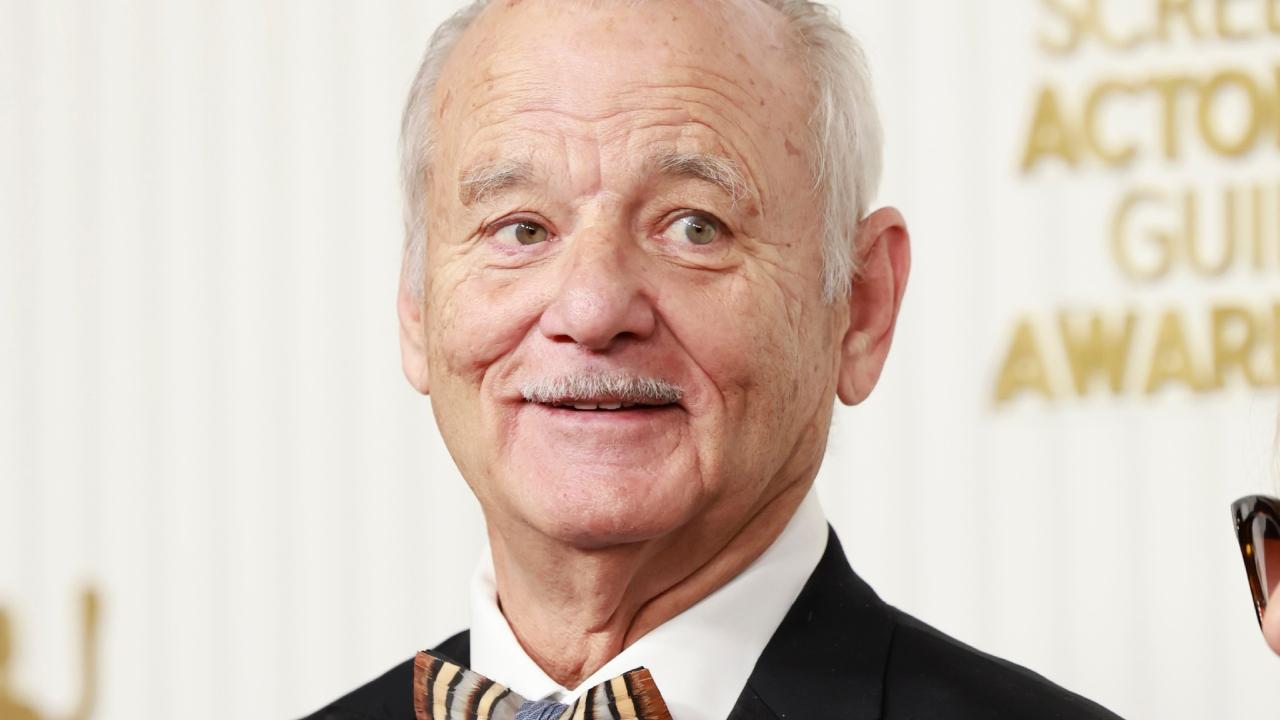 Why is Bill Murray a UConn fan?
Whether it's a non-conference game or a tournament, Bill is always rooting for the Huskies. That's because his son, Luke Murray, is the assistant coach of the men's basketball team at UConn.
Article continues below advertisement
Luke joined the team in 2021 and has helped lead it to its current standing.
Under the leadership of Head Coach Dan Hurley and the assistant coaches, UConn has made it to the Final Four in the NCAA Tournament for the first time since 2014, when they last won the national championship.
"I'm very proud of this boy. He's a wonderful kid. And he's worked hard," Bill said of Luke to John Fanta.
Prior to coaching at UConn, Luke was an assistant coach for three years at the University of Louisville. And just like his dad, he's made a big name for himself. ESPN ranked Luke as one of the top 10 coaches under 40 in 2020.
Luke is one of Bill's six sons. Bill is also the father to Caleb, Jackson, Cooper, Homer, and Lincoln Murray.
Will UConn go all the way? The March Madness finale airs on April 3 at 9:20 p.m. EST on CBS and Paramount Plus.