The Legal Drama 'Burden of Truth' Is Coming to an End With Season 4
Season 4 of the Canadian legal drama Burden of Truth premiered on the CW on July 30, 2021, with an action-packed episode capturing the latest challenges that converted big city lawyer Joanna Hanley (Kristin Kreuk) has to face after the birth of her and Billy Crawford's (Peter Mooney) first child.
But many are saying that Burden of Truth is set to end after the current season. So, are the rumors anything to go by? Was Burden of Truth canceled? If so, why is the show ending?
Article continues below advertisement
CBC revealed in March 2021 that Season 4 would mark the end of 'Burden of Truth.'
Burden of Truth is a Canadian production that first aired on the CBC and is broadcast by the CW in the U.S. The CBC revealed that the show ends with Season 4 in a Facebook post shared on March 18, 2021. Needless to add, the announcement left many fans feeling devastated.
"After four incredible seasons, we're bringing our Burden of Truth story to its conclusion in tonight's series finale," representatives for the show wrote. "We are so proud of the stories we've been able to tell each season, especially those related to social justice."
Article continues below advertisement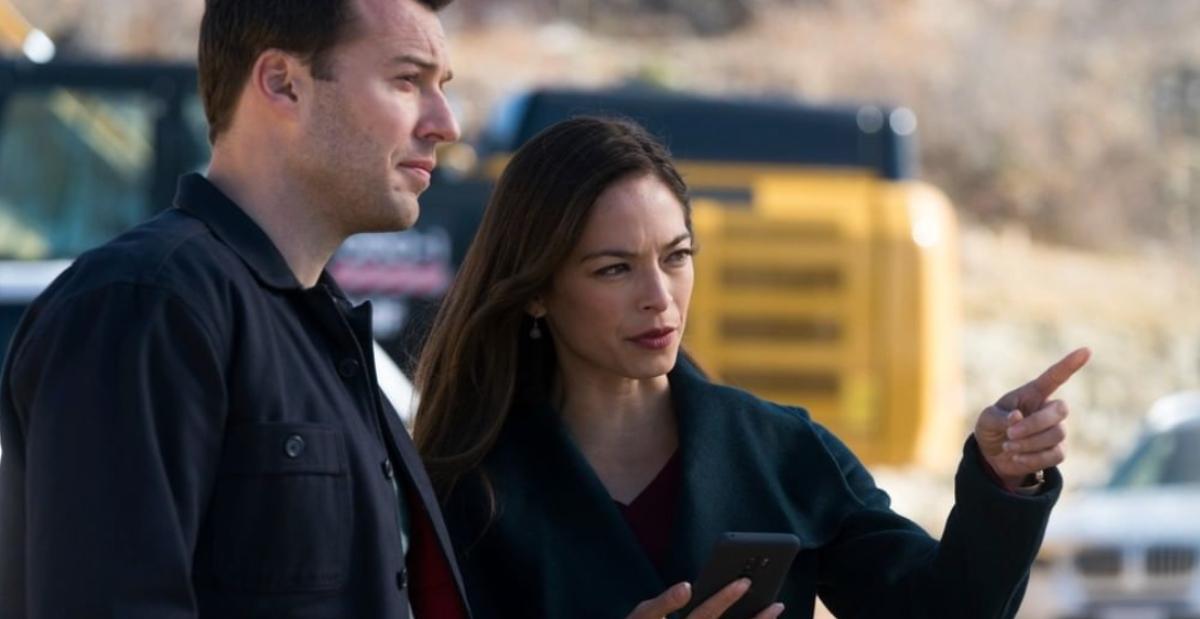 There's a chance that the creators originally pitched Burden of Truth as a four-season-long affair focusing on Joanna's transformation from a barefaced careerist and into a lawyer standing up for people who are on the brink of losing everything they care about. This hypothesis seems to be further corroborated by a statement the producers released in the spring of 2021.
Article continues below advertisement
"When we began this season, we knew our story was coming to its natural end with a meaningful conclusion for Joanna, Billy, and the entire cast of characters," the creators shared with TV, eh?.
Article continues below advertisement
In Season 1, Joanna was dispatched to her hometown of Millwood, Manitoba. Having set herself the task of shutting down claims about the shocking side effects supposedly triggered by an HPV vaccine, she gradually learned that the problems plaguing her birthplace were far greater than what she'd expected and that her family, too, was implicated in the mess.
In Season 2, Joanna took a genius hacktivist (or internet privacy activist) named Noah Achari (Varun Saranga) under her wing. In Season 3, she plunged herself into another case with renewed spirits, helping Kodie (Sera-Lys McArthur) regain custody of her children. In Season 4, Joanna waged a battle against a Millwood-based mining company.
Article continues below advertisement
According to another theory, ICF Films and Eagle Vision had a say in the cancelation of 'Burden of Truth.'
As an article by Toronto Star suggests, ICF Films and Eagle Vision, the production companies behind Burden of Truth, may have cemented the decision to end the show after four seasons.
"The CBC says ICF Films and Eagle Vision were the ones who chose to end the series after four seasons, feeling that the story has reached its natural conclusion," per Toronto Star.
Article continues below advertisement
Either way, the reason behind pulling the plug on the show remains roughly the same. It's equally possible that either the production companies, the creators, or both parties had felt that the story had reached its natural conclusion.
So, when is the last episode of 'Burden of Truth?'
Season 4 of Burden of Truth kicked off on the CW only recently, leaving fans plenty of time to mentally prepare for the series finale. The Season 4 finale of Burden of Truth is slated to air on the CW on Sept. 17, 2021, at 8 p.m. EST.
Catch new episodes of Burden of Truth every Friday at 8 p.m. EST on the CW.