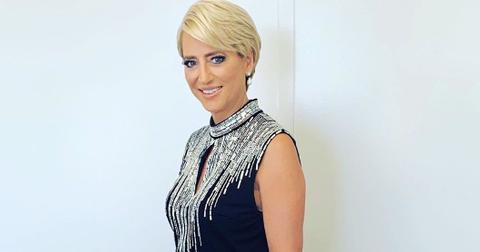 Dorinda Medley Is Saying "Goodbye" to 'The Real Housewives of New York City'
By Katie Garrity

Aug. 25 2020, Published 12:41 p.m. ET
Throughout the course of Bravo's The Real Housewives of New York City, we have had to bid adieu to some of the most beloved housewives in franchise history. Cast members like Jill Zarin and Alex McCord stuck in fans' minds early on but then moved on to other projects and opportunities as the show progressed. Huge fan-favorite and Skinnygirl product creator Bethenny Frankel devastated fans by leaving the series... twice.
Article continues below advertisement
Dorinda announced that she will be leaving 'RHONY' after six seasons.
Dorinda released a statement announcing her RHONY departure, writing on her Instagram, "What a journey this has been. I have laughed and cried and tried to Make it Nice...But all things must come to an end."
Article continues below advertisement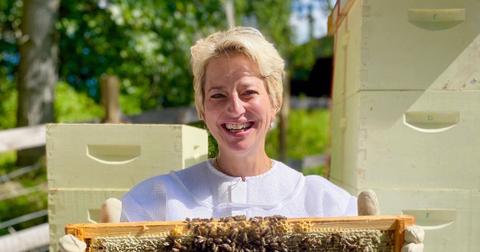 She then explained her reasoning for joining the show six years ago was to help heal from the loss of her late husband, Richard Medley.
"This was a great outlet for me to heal when my late husband Richard passed away. I have met so many interesting people and learned so much about myself, about life and about women along the way," she continued.
Article continues below advertisement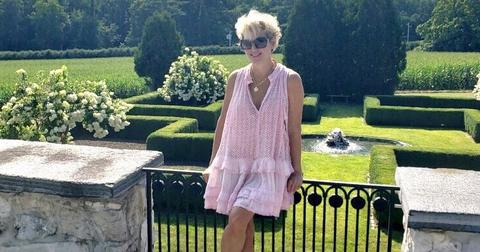 Despite her problems with many cast members on the show over the years, like Ramona Singer and Sonja Morgan, she ended her announcement with gratitude and well wishes for her castmates.
She wrote, "Thank you to Bravo and NBC for the incredible ride and to my cast mates for constant stimulation and entertainment. I wish you all health, happiness and success. Clip!"
Article continues below advertisement
Her reference to "clip" is a nod to an infamous scene featuring Dorinda herself. One of the great markers of Dorinda's time on RHONY was her one-liners, including "make it nice" and "Not well, b----."
Article continues below advertisement
Dorinda's departure may be due to her portrayal this season.
As viewers have been watching Season 12 of RHONY, it's not hard to see that Dorinda has not been painted in the best light. Her castmates have been accusing her of having a serious drinking problem and her anger issues have gotten her into many arguments with her friends.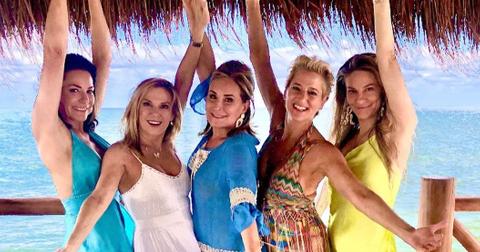 Article continues below advertisement
Fans have not taken kindly to Dorinda's behavior this season, which could be why she is stepping away from the show. Dorinda could also be leaving the show to pursue other endeavors like her fitness classes, which she calls "Dorobics." The classes have become a hit among aerobics fans. She also recently purchased an estate in Great Barrington, Mass., so it could be possible she will be moving there.
Fans and former castmates have reacted to the news of Dorinda's departure.
Producer and Bravo frontman Andy Cohen was one of the first to comment on Dorinda's news and said, "What a ride. Unforgettable." Former castmate, Carole Radziwill tweeted, "Dorinda was only 'real' HW. So no more truth telling too. Trust me that's a main reason cast is let go. Telling the truth & exposing fake cast members & their storylines & how its all manipulated by production. I will never tire of saying I told you so about Trump, and this."
Article continues below advertisement
Fans have also reacted to the news with sadness and shock. One fan tweeted, "I don't think any housewife across all the franchises has as many iconic one-liners as Dorinda. You will be missed, Dorinda!"
Another fan wondered if maybe this was the right time for the Berkshires hostess to make her exit. A fan wrote, "It's certainly the end of an era with Dorinda leaving #RHONY, but it also feels like it's the right time for her to step away after the tough last few seasons she's had. We'll always have the Bezerkshires!"