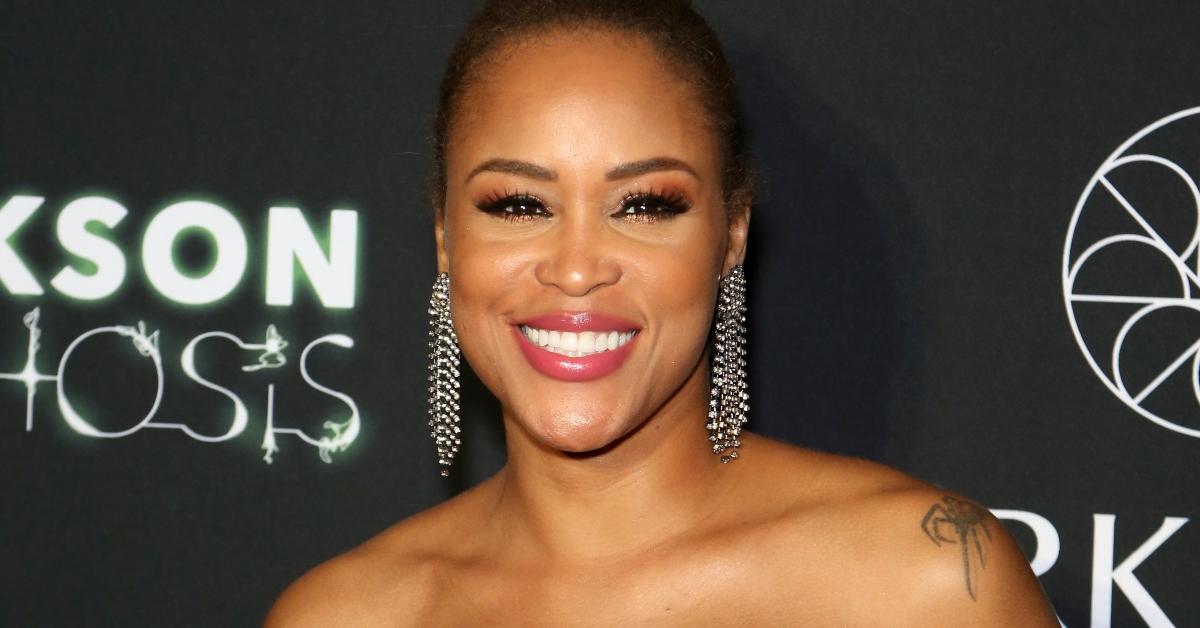 Eve Is Leaving 'The Talk' to Spend More Time With Husband Maximillion and Family
Big changes are underway at The Talk. Eve (aka Eve Jihan Jeffers Cooper) revealed on Monday, Nov. 2, 2020, that she is going to leave the show after December 2020. So, why did she quit?
Article continues below advertisement
Eve announced her departure from 'The Talk' on Monday, Nov. 2, 2020.
Currently based in London, Eve began the announcement by saying that she was unsure about her chances of flying back to the U.S. in the near future.
"It's been a crazy year, obviously, for all of us, and I've been so grateful that I'm able to stay here in London and do the show but I can't see for me in the foreseeable future of traveling back at the moment, and have decided that at the end of December this will probably be my last time on the show in this capacity as a host," she revealed on the episode airing on Monday, Nov. 2, 2020.
Article continues below advertisement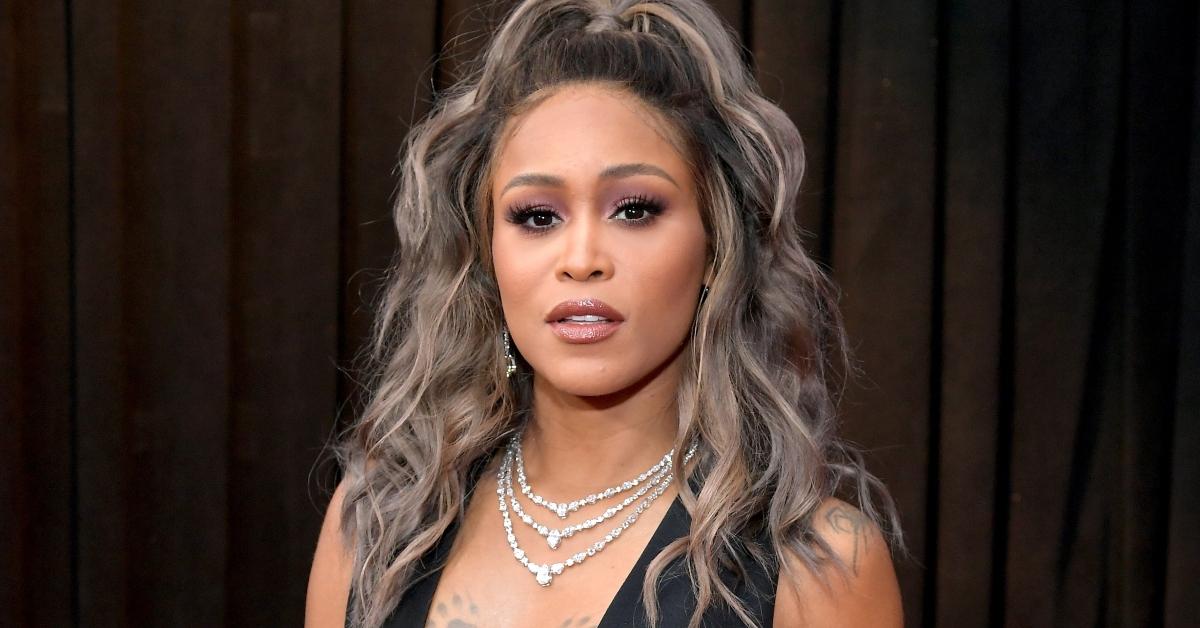 "This is one of the hardest decisions in the world, because I wish I hated one of you, but I don't [...] I wish I hated someone on the set, it would just make it so much easier to blame this," Eve jokingly remarked shortly after.
Article continues below advertisement
"I have had the most beautiful experience [...] I've grown as a woman, as a person. I've said it once, I'll say it again: I never thought that being on a talk show would be this much of an opening of my spirit, soul, personality, everything. Sitting onstage with all you women has been the best thing ever. I love you guys, I truly love you," she said.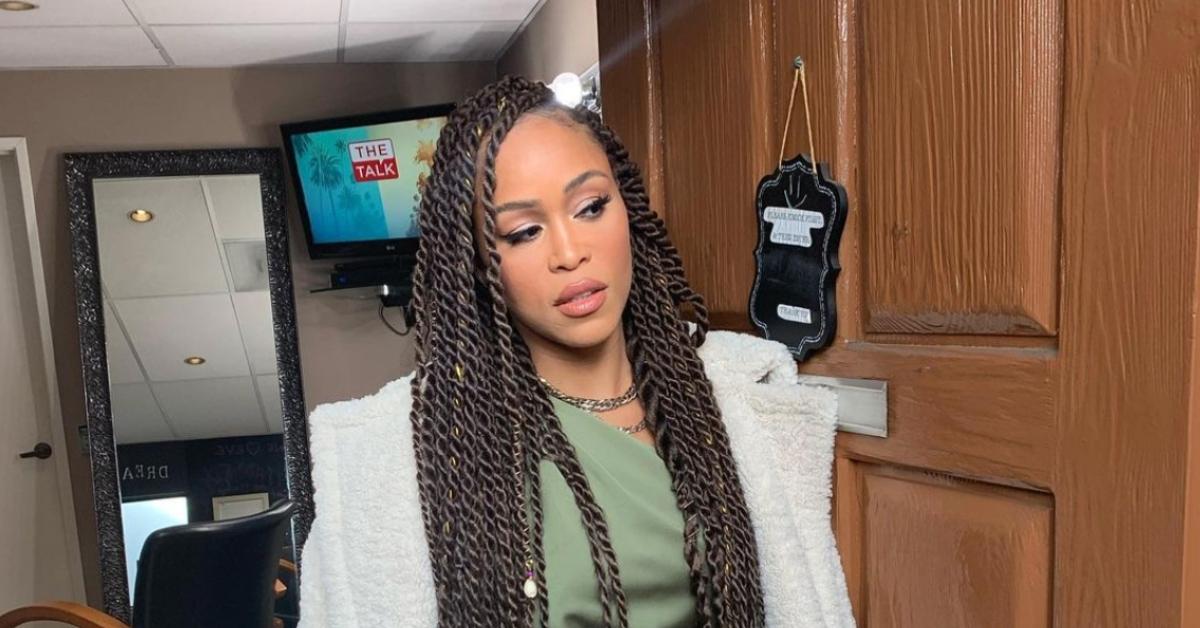 Article continues below advertisement
She went on to state that she wanted to devote more time to her family, hinting that she and husband Maximillion Cooper are thinking about having a baby.
"I want to concentrate on expanding our family, being with my family," Eve added.
Eve and Maximillion got married in Ibiza, Spain, in 2014, after four years of dating. She is a stepmom to Maximillion's four kids, Lotus, Jagger, Cash, and Mini, whom he shares with ex-wife Julie Brangstrup.
Article continues below advertisement
The rapper, singer, and actress made one of her first appearances on the show in September 2015. She was appointed as a host in November 2017, following Aisha Tyler's departure. During her four-year-long tenure on The Talk, she garnered immense popularity among viewers with her witty remarks, razor-sharp observations, and charming personality.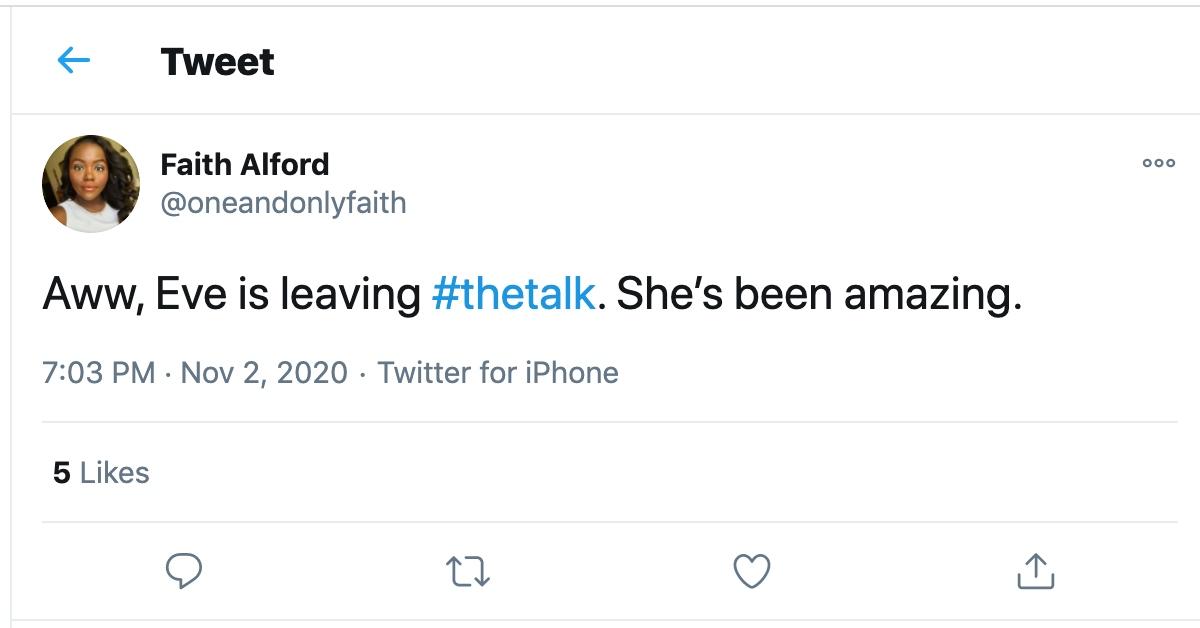 Article continues below advertisement
Eve is far from the only star to leave 'The Talk' in recent months.
With the new decision, Eve follows in the footsteps of fellow show host Marie Osmond, who announced that she was leaving the show shortly before the premiere of Season 11 in September 2020, and creator Sara Gilbert, who revealed that she was going to resign in April 2019. Sara's last-ever episode as a co-host aired in August 2019.