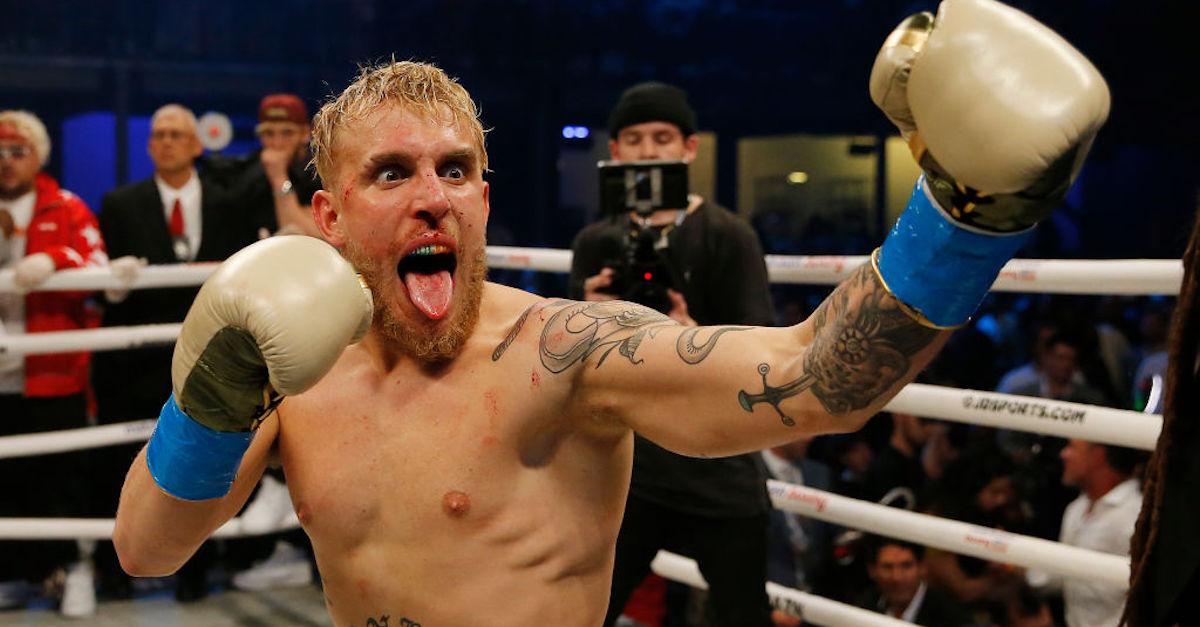 The FBI Searched Jake Paul's Los Angeles Home — Here's What We Know
It seems as though infamous YouTuber, prankster, and social media troll Jake Paul may be in some serious trouble right now. The highly controversial internet personality, who is related to fellow YouTube goblin Logan Paul, apparently had his Los Angeles, Calif. home raided by the FBI.
Article continues below advertisement
Why was Jake Paul's house raided by the FBI? Is this yet another prank we'll be hearing about for several years to come? Stay tuned for everything we know regarding why the feds stopped at the youngest Paul brother's California abode.
Article continues below advertisement
What did Jake Paul do to get raided by the FBI?
The feds don't come around for just any low-ball crime. They generally raid citizens' homes if they suspect to find large amounts of drugs, illegal weapons, or if there's gang connections involved. And while we don't know what the FBI was searching for in Jake Paul's Calabasas home, TMZ, spoke to law enforcement at the scene of the crime and said the FBI had been issued a search warrant to "take a look around."
TMZ wondered if the raid could have something to do with Jake Paul's highly controversial stunts, which are almost always documented in his YouTube videos. ABC 7 also notes he threw a wild house party two weeks ago, where no guests were wearing masks, which may have something to do with it.
Article continues below advertisement
Jake Paul has been involved in previous legal troubles.
After the death of George Floyd sparked Black Lives Matter protests across the country during the weekend of May 30, videos of Jake Paul attending the looting at the Scottsdale Fashion Square Mall in Scottsdale, Ariz. began to circulate the internet. Fans and viewers alike were angry the YouTuber was seemingly using the opportunity for clout, but he argued that he was truly there to protest the death of George Floyd, and to document the scene "as a filmmaker."
Article continues below advertisement
Multiple tips and videos were sent to local police that showed Jake present for the looting, and shortly after, the Scottsdale Police Department charged him with two misdemeanors, which included unlawful assembly and criminal trespassing, with a summons to appear in court. Although he was charged, Jake was never arrested for these actions.
Back in 2017, photos of Jake Paul in handcuffs were also snapped in his neighborhood for supposedly wreaking havoc, but according to Daily Mail, it simply seemed to be a prank.
The latest FBI raid most likely has nothing to do with either of these incidents, but Jake has clearly had one or more previous run-ins with law enforcement. And based on his notorious bad behavior, we aren't particularly surprised.
Article continues below advertisement
Jake Paul's run-in with the feds is certainly raising some eyebrows, and while we aren't entirely sure what the warrant was issued for, we're certainly curious as to what he's been up to. Either way, we're keeping an eye out for more gossip... hopefully we can convince his wife, Tana, to spill the beans.