Pre-Recorded Episodes of 'Live' Lead Us to Wonder if Mark and Kelly Are Leaving — Here's the Truth
In June 2023, Ryan Seacrest returned to the small screen by way of pre-recorded episodes of 'Live with Kelly and Mark'. So, what's *really* going on?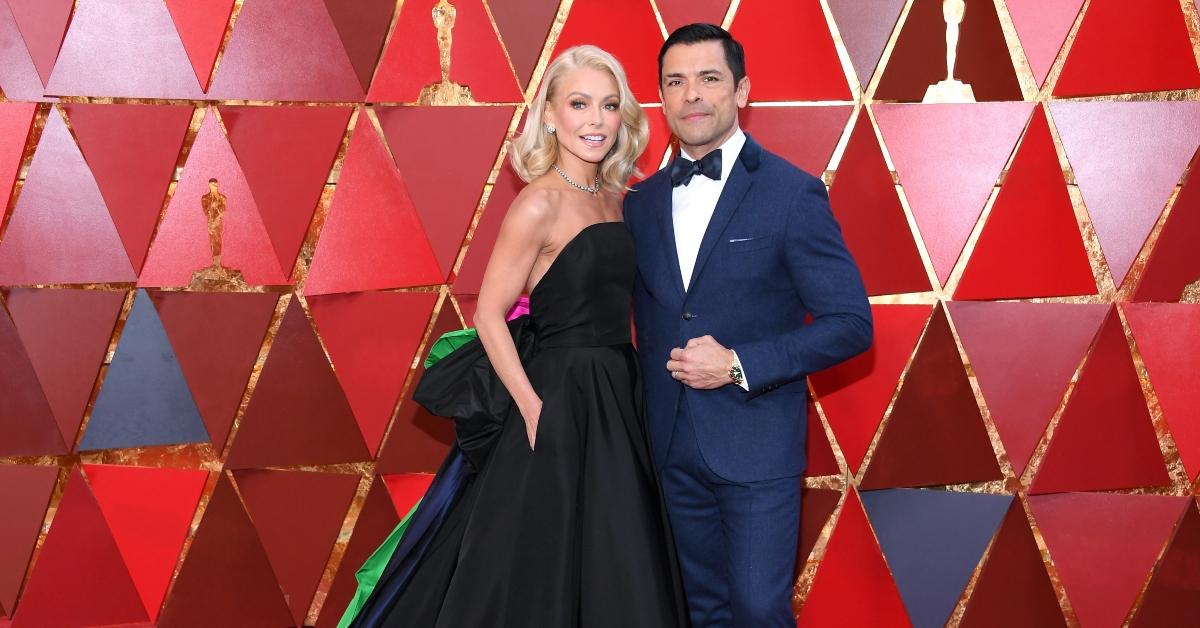 When you look up dynamic duos in the dictionary, you'll see a photo of on-air personalities Kelly Ripa and Mark Consuelos. The celebrity couple first met on the set of the long-lived soap opera All My Children. In the mid-90s the onscreen lovers started an off-screen romance and eloped only a year after they started dating.
Decades later, the couple is still going strong.
Article continues below advertisement
The duo reunited on the small screen after Mark replaced Kelly's co-star, Ryan Seacrest, on Live in April 2023. However, months after Mark made his debut on the live talk show, the network changed things up, yet again.
Not only has Ryan returned, but June 2023 episodes of the Emmy Award-winning show have obviously been pre-recorded. The switch-up has us wondering — are Kelly and Mark leaving Live? Distractify has answers.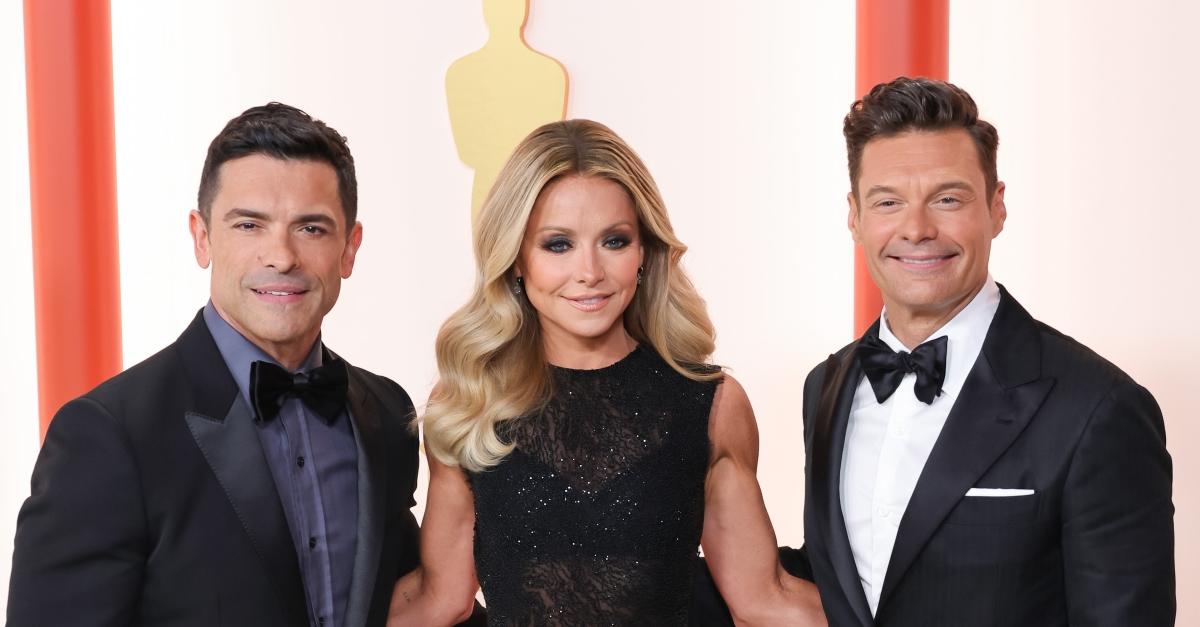 Article continues below advertisement
Here's the real reason why June 2023 episodes of 'Live with Kelly and Mark' were pre-recorded.
As of late June, viewers may have noticed that new episodes of Live aren't new at all. Before Ryan made his exit from the series, he and Kelly filmed a series of pre-recorded segments that are scheduled to air throughout the summer months. While the show usually happens in real-time, the network sourced material for new episodes from previously archived footage.
Additionally, the network confirmed that new faces like Anderson Cooper, Andy Cohen, and Maria Menounos, join the show as guest hosts.
So far, people haven't been so receptive to the pre-recorded tapings of the show — not to mention the fact that everyone really misses Kelly and Mark.
"Wow, it's now six days in a row of Live with Kelly and Mark, except it's not live (previously recorded) and no Mark — it's the old shows with Ryan Seacrest," a Twitter user who goes by the name Shotgun Paul said. "And if you watch him introduce the day, the mouth isn't in sync with the words, so they dubbed in today's date. WTF?"
Article continues below advertisement
"I hope [Ryan Seacreast] is more interesting on [The Wheel of Fortune] than he was on Live. I tried to watch some reruns while evidently Kelly and Mark were on vacation. He was absolutely boring. I don't get his draw at all," user @Sam_PI_Mother wrote.
All of the abrupt changes to the show leave some fans concerned that the duo might be leaving the show. So, what's the truth?
Article continues below advertisement
So, are Kelly and Mark leaving 'Live'? Their status on the show revealed.
Although Kelly and Mark's absence has some fans shook, they won't have to wait long before things are back to normal. The summer TV schedule is a result of Kelly and Mark taking some much-needed time off.
On Instagram, the couple shared photos of themselves living their best lives, and to be honest, we love that for them.
Yes, these two spend time together all day. But that doesn't mean they want to do it at work!