Lysol Might Not Be Fully Restocked Until Later This Summer
Why is Lysol still out of stock? The disinfectant has been out of stock at major retailers since February. So, what's causing the shortages?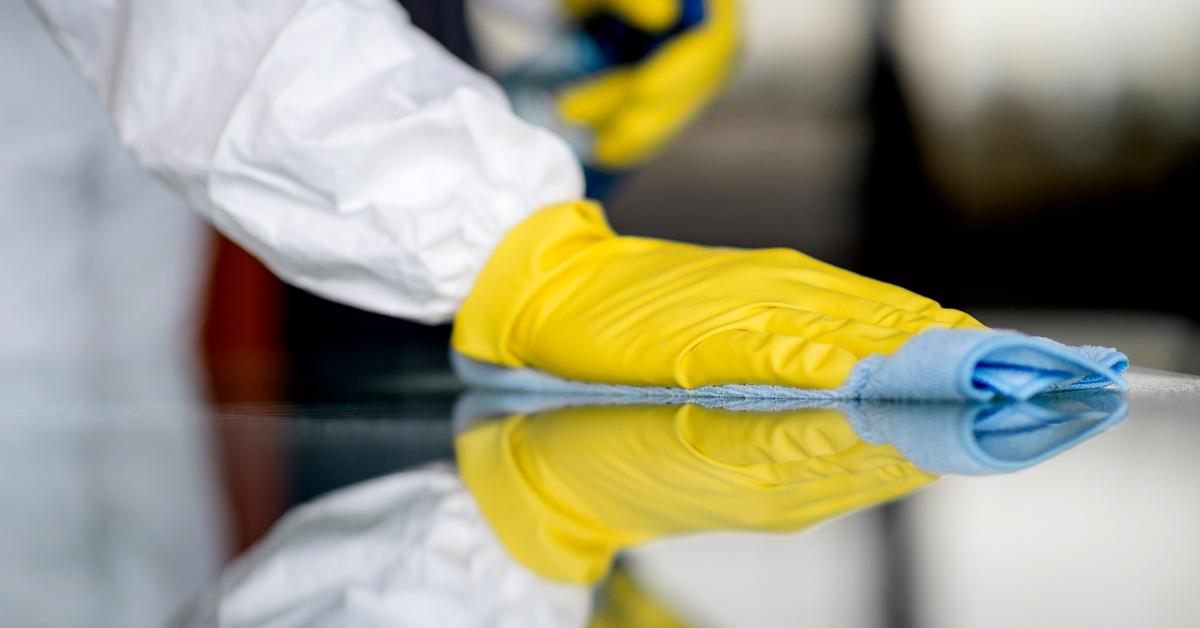 The first reports on stockpiling came out in late February. As a result, an increasing number of shoppers hoarded groceries and disinfectants like Lysol or Clorox in large quantities.
Although some may be inclined to believe that the short-lived phase had no impact on the supply chain, the situation is far from this simple. Lysol, for instance, is still out of stock at some places. Why?
Article continues below advertisement
So, why is Lysol still out of stock?
According to Kellogg Insight, there was a 50 percent increase in overall spending in the U.S. between Feb. 26 and March 11 as consumers armed themselves with household essentials that would see them through the lockdown. The sale of household goods rapidly soared, leading most manufacturers and retailers to implement new measures.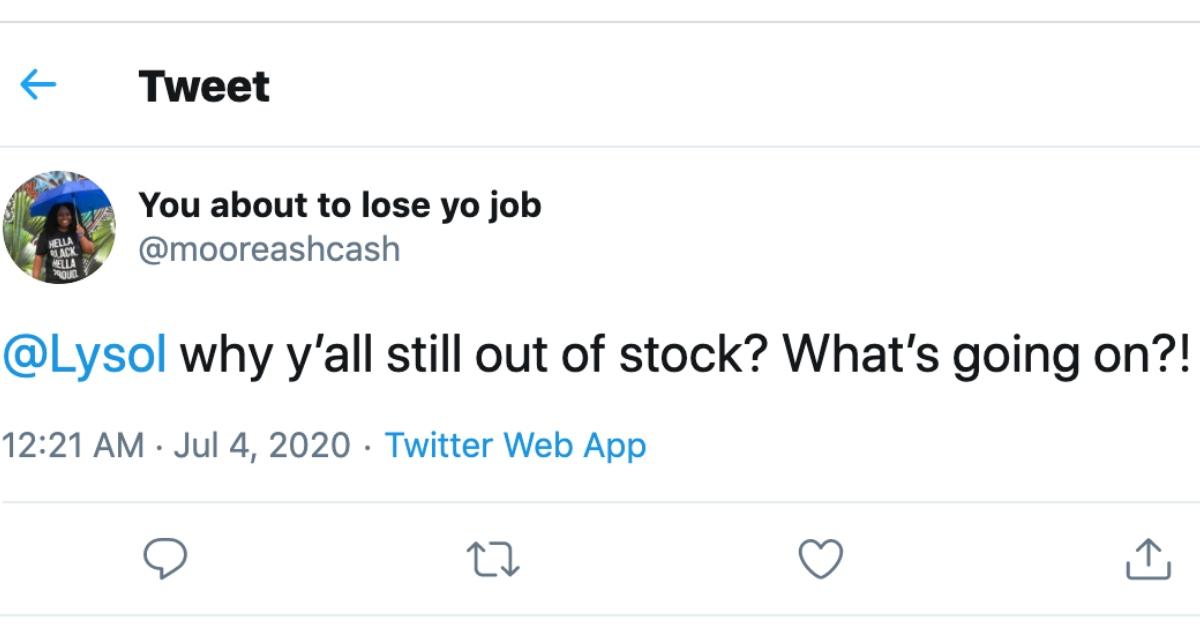 Article continues below advertisement
Some retailers introduced additional fees on household deliveries, while others urged consumers to avoid buying necessary items en masse.
However, experts like Patrick Penfield, a professor of supply chain management at Syracuse University, claim that the shortage in Lysol supplies wasn't caused by the ever-growing demand alone.
As Patrick told CNN, the coronavirus pandemic spurred consumers to hoard disinfectants. On the other hand, it also posed a range of unprecedented difficulties for suppliers.
Some companies rely on raw ingredients outsourced from countries like China. However, several manufacturers based in the country have stopped taking new orders because of the outbreak.
Article continues below advertisement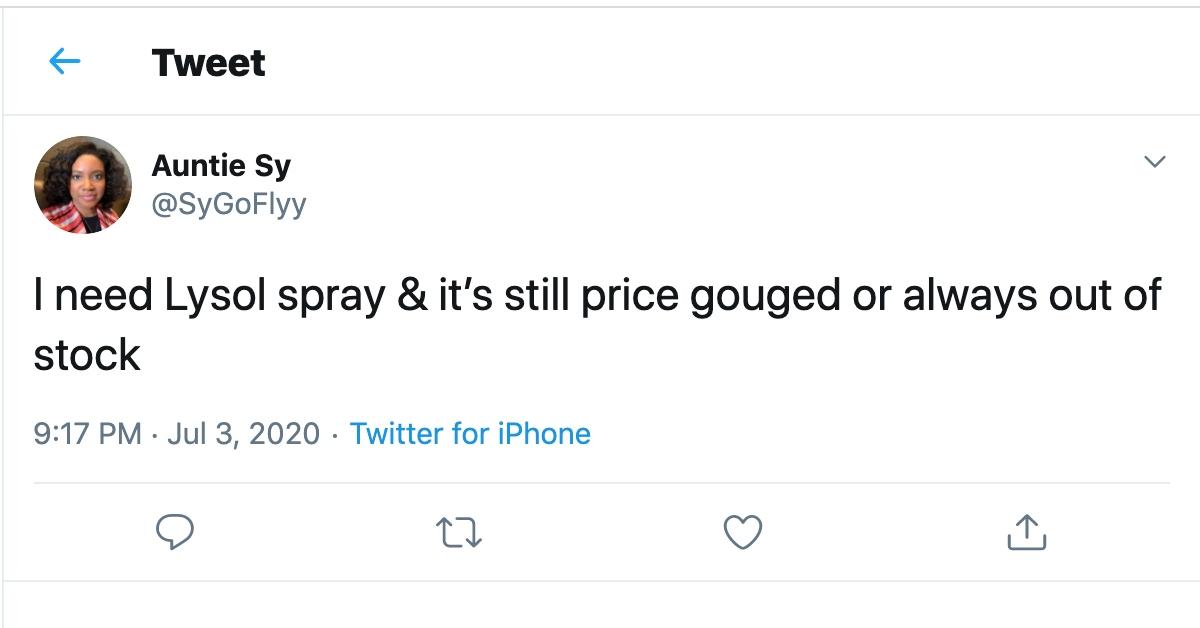 In addition, not every producer is equipped with facilities suited to meet the increased consumer demand. As Seckin Ozkul, a professor at Muma College of Business at the University of South Florida told Business Insider, many have found themselves unable to ramp up production capacity.
Article continues below advertisement
As he explained to the outlet, such investments would be unlikely to yield to lasting returns. "This is going to go away, and they're going to go back to their regular demand," Seckin told Business Insider.
This notion was confirmed by Patrick Penfield:
"You're talking about a pretty complicated supply chain, and so it's very difficult to be able to ramp up and produce, [...] The other issue you have is capacity. So even if they were able to get the ingredients, it doesn't necessarily mean they have the capacity to produce more products," he told Business Insider.
Article continues below advertisement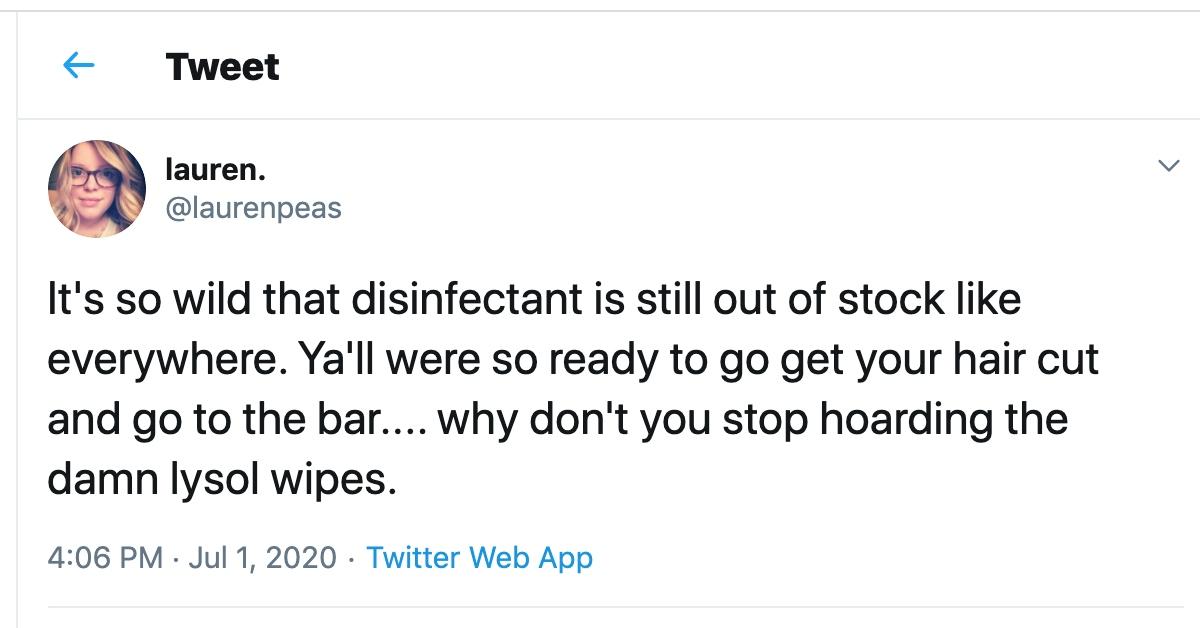 Some industries were better-suited to tackle the rapid changes than others. Take toilet paper manufacturing. As Patrick told Business Insider, 90 percent of toilet paper is manufactured domestically — which means that suppliers are likely to respond to the current challenges better than firms selling disinfectants or cleaning products.
Other firms were much less fortunate. Lysol, Clorox, and others are likely to face lasting difficulties when it comes to the acquisition of raw materials and utilizing facilities to meet consumer demand.
According to the experts, it's likely there won't be a steady and immediately available supply of disinfectants until later this summer at least.