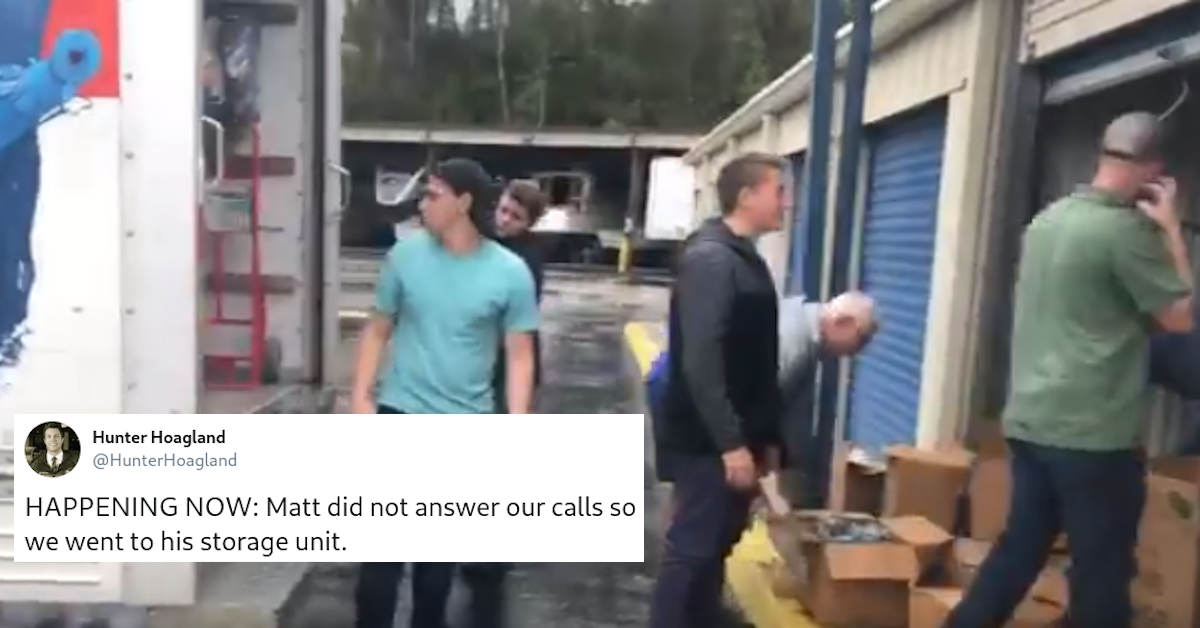 Brothers Who Hoarded and Price-Gouged Hand Sanitizer Forced to Donate Their Entire Stock to Charity
The coronavirus pandemic has been met with a variety of reactions from folks. You've got some people who are stockpiling toilet paper and breaking bottles of Sam's Club wine to shiv folks in the store over a case of bottled water.
Then you've got individuals who are all about helping others and doing their part to make this trying time better by leaving hefty tips for food service workers and going shopping for the elderly.
And then there's people like Matt Colvin.
Article continues below advertisement
Upon seeing the pandemonium the coronavirus outbreak caused, he and his brother Noah hoarded products, but not for personal use: they were looking to capitalize on all of the fear-mongering and extreme panic surrounding the virus and make a big profit.
Matt and Noah's methods have many people disgusted. Like Martin Shkreli pharma bro levels of disgust. Matt thought it was a good idea to buy up all of the hand sanitizer and necessary hygiene supplies right outside of Chattanooga, TN and store them all in a warehouse.
He later sold these vital items at obscenely high prices as an Amazon third-party seller, looking to exploit scarcity to turn an easy profit in this trying time.
Article continues below advertisement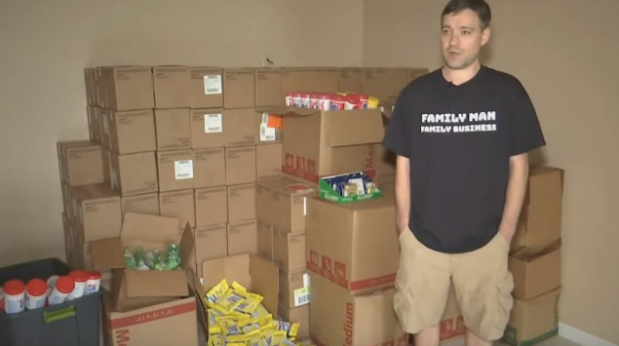 While there are a lot of things Americans are willing to forgive, like putting corporate shills in charge of regulating federal communications law, it turns out price-gouging items that preserve people's health isn't one of them. Shkreli became Public Enemy No. 1 when he raised the prices of Daraprim (an antimalarial drug also used to fight toxoplasmosis) from $13.50 a pill to $750 each. Shkreli was ultimately convicted, but not of gouging — he was found guilty of fraud and securities fraud.
Article continues below advertisement
It's important to make that distinction, because, had Martin been charged with price gouging of pharmaceuticals, that would've opened up a whole world of litigation for other drug manufacturers.
Matt Colvin, however, was in danger of being investigated for the actual crime of price gouging by the Tennessee Attorney General's Office.
Article continues below advertisement
The penalties for price gouging range depending on the severity of the offense. Violators can face a $10,000 civil fine per incident, or up to $1,000 in fines and 6 months in jail for a misdemeanor. If found guilty of a felony price gouging charge, one could face up to 5 years in prison and a $5,000 fine.
Matt Colvin may not be facing any of that, however, as he opened his storage unit up and helped some volunteers from a nearby church carry out his 17,700 bottles of hand sanitizer and disinfectant wipes so they could be distributed throughout Tennessee and Kentucky to organizations in need.
You might be wondering if Matt and Noah were able to turn a decent profit before they got busted.
Article continues below advertisement
Well, if their Amazon marketplace was the only place they were selling, then not really. Matt was only able to move around 300 bottles of hand sanitizer before the online retail giant suspended his account for violating price-gouging guidelines. The sales were probably not enough to soften the hit they took after being forced to donate the thousands of dollars worth of stock they hoarded. Yikes.
Article continues below advertisement
Matt's business venture understandably made a lot of people angry once they discovered what he was up to. Not only did he receive a ton of hateful messages and death threats on the internet, but someone found his home and knocked on his door late one night to give him a piece of their mind.
Matt says that he never thought suppliers wouldn't be able to replenish these stocks, and that he was only trying to get a stockpile of a hot product he knew people would need in a pinch.
Article continues below advertisement
In a recent New York Times article, Matt seemed to regret his actions: "It was never my intention to keep necessary medical supplies out of the hands of people who needed them. That's not who I am as a person. And all I've been told for the last 48 hours is how much of that person I am."
Matt's livelihood for the last ten years was predicated on his ability to buy and sell items on Ebay and Amazon. Both of his accounts on those platforms were suspended.
He ultimately may avoid a price gouging charge, though. Tennessee law clearly stipulates that "grossly excessive" prices for essential items like food, medical supplies, and gasoline cannot be charged after a state of emergency from the governor has been declared.
However, a state of emergency wasn't announced in Tennessee until March 12. Matt and his brother made all their sales prior to that date.
Article continues below advertisement
Matt and Noah will still need to face local authorities in court. Do you think the fact that they had to fork over their inventory for free might be enough of a punishment for what they've done. Or do you think Matt's apology came too late?