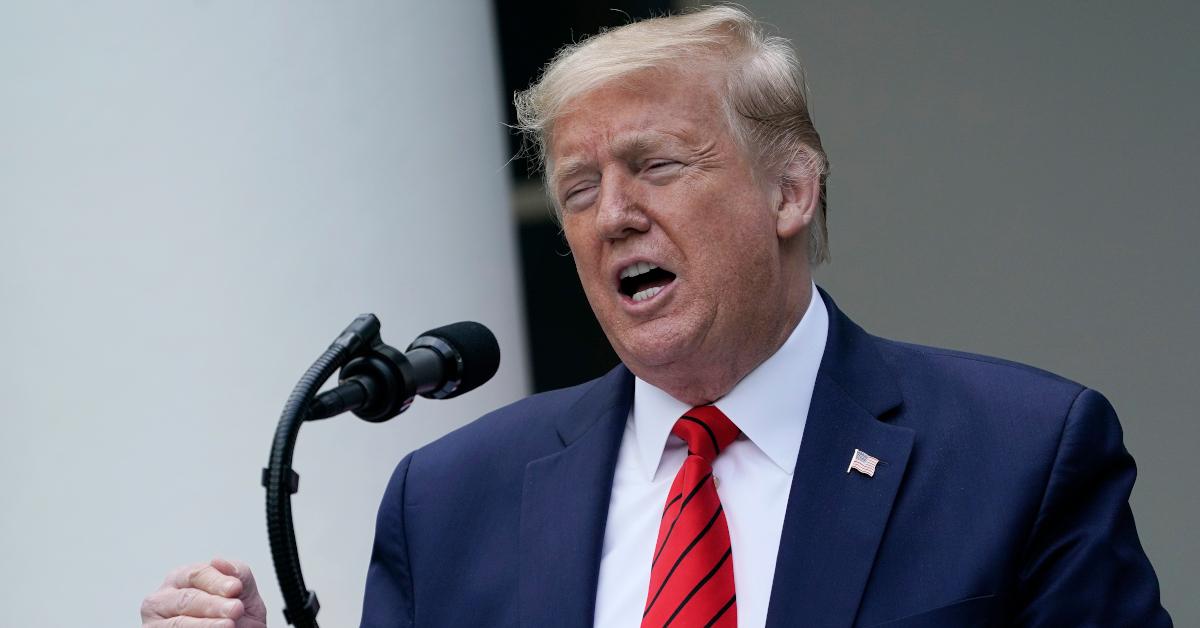 Why Is "Obamagate" Trending? It All Started With a Meme
Regardless of one's opinion of President Donald Trump, it's hard to deny that the 73-year-old is a social media master who heavily leveraged both Facebook and Twitter, especially the latter, to mobilize his 2016 presidential election.
It was a victory that shocked the world and people are still incredulous that the New York businessman and former reality TV show host was actually able to get into the White House.
So it shouldn't come as a surprise that "Obamagate" is trending right now.
Article continues below advertisement
Why is "Obamagate" trending right now?
A big part of Donald Trump's strategy going into the 2016 election was lambasting his opponents. He did it to other Republicans he was running against to get the GOP nod, while simultaneously calling attention to Hillary Clinton's private email server scandal, calling the former Secretary of State a "crook" and accusing her of criminal activity as ammunition for his campaign.
It appears that he's employing a similar strategy in gearing up for his 2020 reelection.
Article continues below advertisement
It's no secret that there's a growing number of folks who aren't happy with Joe Biden getting the Democratic nod over Bernie Sanders, which has a lot of people wondering if the same leaking of town hall topics occurred with Joe in 2020 as it did with Hillary four years ago.
Whatever's going on, Donald Trump is certainly doing his part to drum up dislike for the DNC, and he did so on Mother's Day when he began tweeting about Obamagate.
Trump retweeted memes and political cartoons that depict Obama as a criminal.
Trump's tweet seems to be in response to Barack Obama's shared concerns over the Justice Department's choice to no longer pursue the case against Michael Flynn, a former national security advisor.
It seems that the subject of Trump's ire can be found in a retweet he made of conservative talking head Buck Sexton's claim regarding the illegality of Obama's commentary on the president's administration.
Article continues below advertisement
"If you read a news story about some European country where, after a fair election, the outgoing president used his last weeks in office to target incoming officials and sabotage the new administration, you'd be appalled. It happened here, and half the country thinks it was fine."
President Trump also retweeted several other accounts creating memes and political cartoons depicting #44 as a criminal.
Article continues below advertisement
Obamagate memes are now flooding Twitter.
Just like in 2016 with all of the "Lock her up!" memes circulating social media, there are now tons of memes about the "Obamagate" controversy that Donald Trump unleashed on Twitter.
One key component of Donald Trump's 2016 election victory was his campaign's use of targeted Facebook ads that spread memes and blog posts that disparaged his competition.
Article continues below advertisement
Article continues below advertisement
It seems like his announcement and support of "Obamagate" rhetoric could be the start of a similar strategy that the president is now employing. Facebook has, however, since the 2016 U.S. presidential election, drastically reevaluated and altered its stance on publishing and disseminating paid political advertising.
Article continues below advertisement
The political landscape has changed, which probably means that Trump's campaign won't have to rely as much on Facebook ad buying now that he holds office and can get his messaging out easily (he is the president of the United States) and media outlets will undoubtedly report on and spread his messaging without the need for him to buy targeted ads on Zuckerberg's social media platform.