Reddit Users Are Really Confused as to Why the Site's Icon Is Suddenly Black
If you logged into Reddit and noticed that the iconic alien icon is surrounded by black instead of orange, here's why.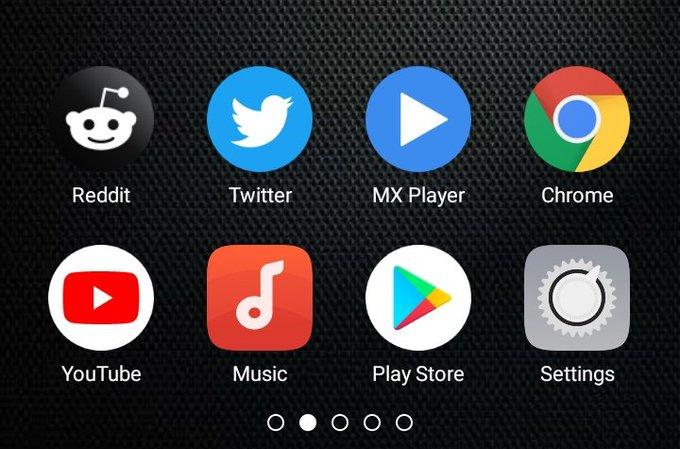 Blackout Tuesday was a movement that caught like wildfire because a lot of good-intentioned people participated in it. The premise was simple: share a completely black image on social media to acknowledge the police killings of George Floyd and other Black civilians and address systemic racism in the U.S..
Which is probably why Reddit's icon, for now, is black.
Article continues below advertisement
The thing about Blackout Tuesday, however, is that many believe the movement may have backfired as protest coverage was "blacked out" by people using the #BlackLivesMatter hashtag with their posts.
People have been demonstrating all over the country, and while yes, there were areas of the nation that experienced looting and rioting, there were a far greater number of peaceful demonstrations and collective community outcry against police brutality.
So why is Reddit's icon black, now?
Many companies have not only commented on the current protests occurring all over the country, but have engaged with the topic in their own ways. Whether they're sharing sympathetic social media posts or encouraging others to educate themselves on the injustices the Black community faces, many companies are doing their part to at least appear sympathetic on the issue of police brutality against minorities.
Article continues below advertisement
It appears Reddit is doing the same by turning its alien icon from orange to black to honor and participate in Blackout Tuesday. Interestingly enough, some users reported that the change didn't occur until Wednesday, and now it's two days later, and the icon is still black on the site and its mobile app.
Article continues below advertisement
Initially, users were a bit concerned, thinking that there was an issue with the site:
"When I first saw it I honestly truly for some reason believed the app was broken / updating and couldn't be used at the moment, so I didn't touched it for a hours until I got desperate and came here for answers, as a Non-American this totally logic explanation never appeared in my range of possibilities, and I feel dumb for not even trying to run the app before getting to that conclusion," -okthenbutwhy.
Article continues below advertisement
Several other posts on the platform had people asking what was going on. And while some were happy to see the site participating in the Blackout Tuesday event, others were a bit dubious as to what exactly they accomplished by changing the color of the logo.
One Redditor wrote: "Oh, nice. Another company who can't keep their mouth shut on American politics." Another user, TexasFire_Cross wrote: "The question is ... What is changing the icon color really doing to help solve the issue of systemic racism? I'd like to know what reddit, Inc. is doing to make meaningful change."
Article continues below advertisement
Some thought that the gesture was a hollow one and that Reddit, like other companies, were just attempting to "profit" from George Floyd's death. "It's called virtue signaling it requires very little effort, but gives a company good press so they can act like they care," GoFooYourself wrote.
Article continues below advertisement
Some defended Reddit and other companies for participating in the Blackout Tuesday movement. "What could Reddit possibly do? You are asking a social media company to apparently change laws or change society. Something that Reddit does not have the power to do. It can create hive mind and echo chambers but that's about it," a Redditor commented.
Regardless of your opinion on Reddit changing its logo for Blackout Tuesday, it looks like it's a fixture of the site for now.
If you are looking for ways to donate your time or money to Black Lives Matter and other antiracist organizations, we have created a list of resources to get you started.