Savannah Guthrie and Her Family Work Hand-in-Hand Filming 'Today' From Home
After returning to the studio for a brief period in 2020, Savannah Guthrie is back to working from home for 'Today.'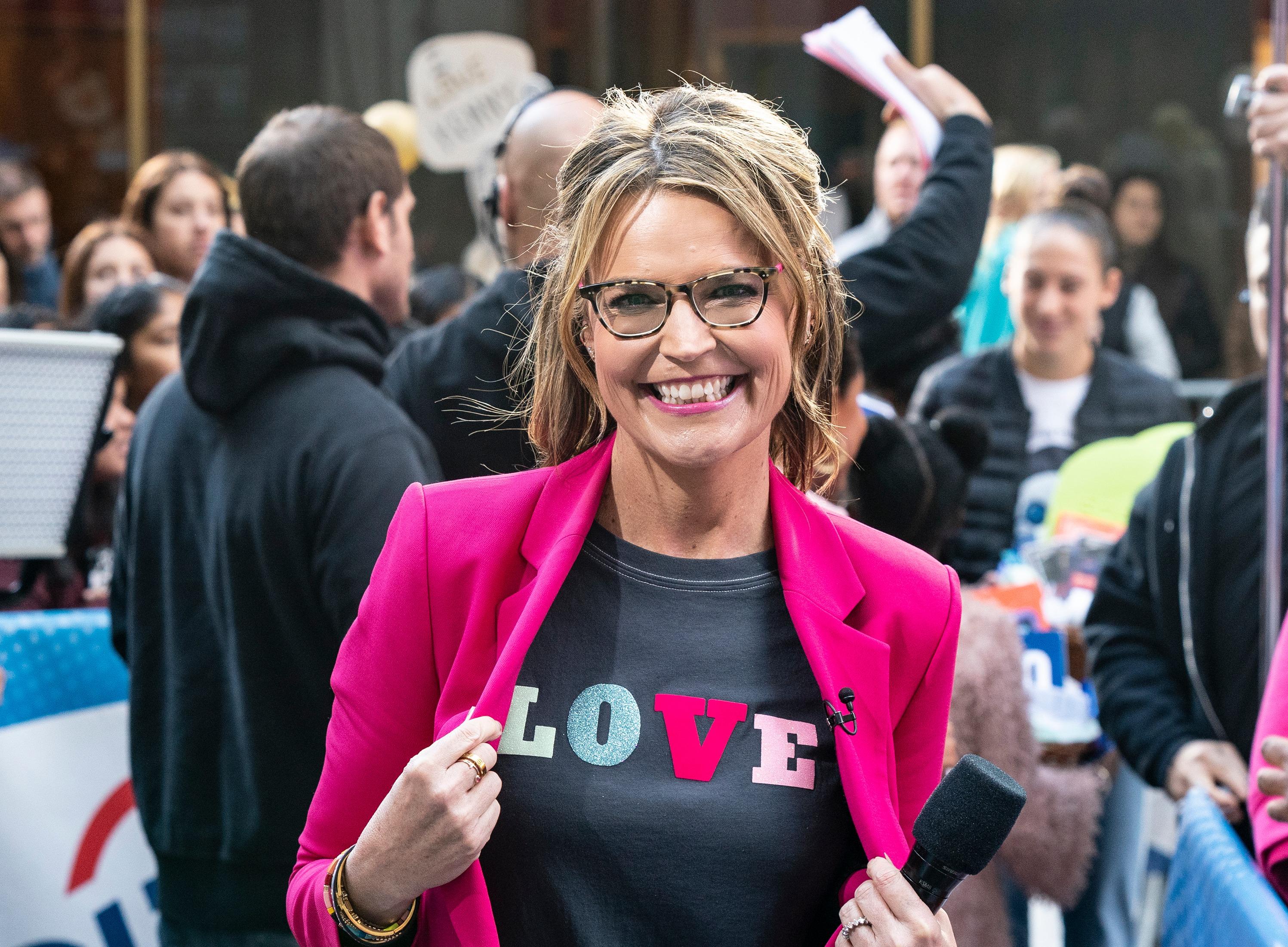 All over the world, the COVID-19 pandemic has forced people to change the way they live, work, and even spend time with loved ones. Those in show business and televised media haven't been exempt from these new conditions, including Savannah Guthrie on Today.
Article continues below advertisement
Savannah isn't the only person who has had to make difficult decisions regarding work and family during such an uncertain time. But back in April 2020, with kids at home and the threat of a virus outside of the safety of her home, she had to make the decision to put her family first at all costs. Even if it meant tons of technical difficulties while reporting the news from her basement.
But does Savannah still work from home now?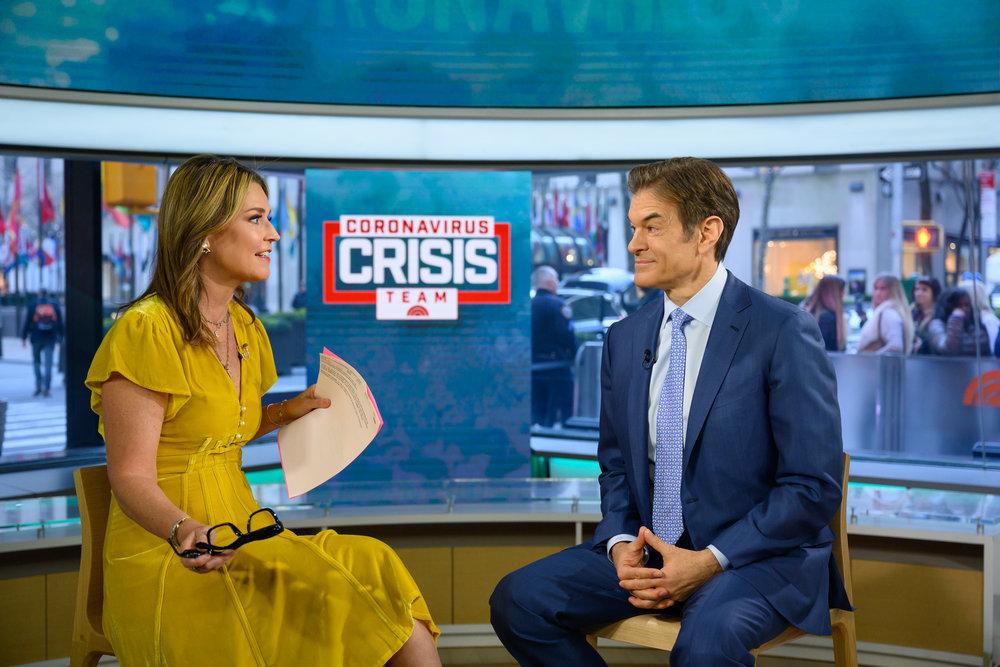 Article continues below advertisement
Why is Savannah working from home again on 'Today'?
As People magazine notes, Savannah still occasionally works from her home studio.
Recently, Savanna gave fans a look at her setup and how her kids are involved in it all.
In a candid Instagram post shared with her 1 million followers on August 19, 2021, Savannah gave fans a behind-the-scenes look at her home studio setup. Furthermore, she showcased how her children get involved in the process of creating Today and how much being around them all the time means to her.
The host captioned the post, "behind the scenes of the Work From Home bureau," followed by a laughing face emoji.
Article continues below advertisement
Aside from showcasing her work-related belongings in the first image (a teleprompter, notepad, water, lip gloss, and coffee), Savannah posted a series of pics of her two children — daughter Vale (born in 2014) and son Charley (born in 2016) — hard at work coloring with markers right below where she was sitting.
"Just wondering what determines whether you stay home or go into 'the office'?" asked one curious fan in the comments, to which Savannah replied with, "Kids" and a heart-eye emoji.
Savannah has explained how Vale jumped at the opportunity to help her mom with work, labeling her as a "little home studio helper" thanks to her efforts as her production assistant from time to time.
The host joked that Vale's help is a "résumé builder" and will set her up for a potential career in television production down the road.
Through it all, Savannah has clearly embraced these work changes and viewers don't hate it.
Article continues below advertisement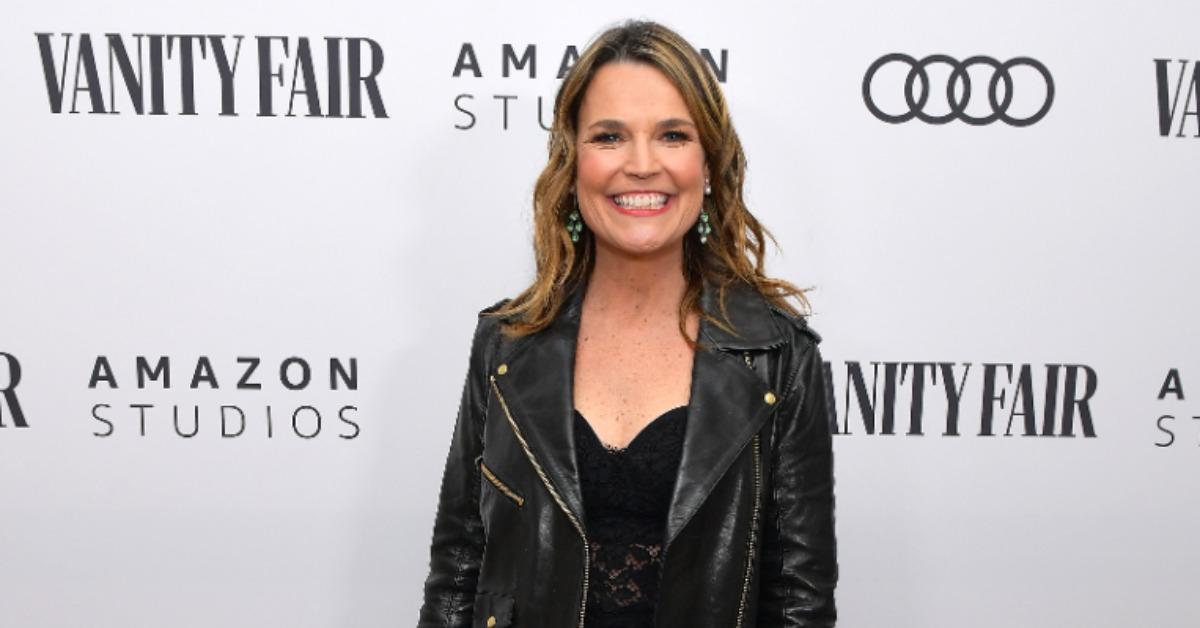 Originally, Savannah started off working from home when she was sick back in March 2020,
At the start of the COVID-19 pandemic in the United States in March 2020, Savannah took time off from working in the Today studio to work from home when she experienced a runny nose and sore throat. She posted on Instagram that she had stayed home at the time on the advice of NBC officials and medical staff.
Article continues below advertisement
Savannah felt healthy otherwise, but for the sake of her co-hosts, she took the time to stay home and avoid potentially spreading anything to them if she was in the studio. She eventually returned to the studio, but then things changed again the next month.
Article continues below advertisement
In April 2020, Savannah made the decision to work from home on a more long-term basis after having returned to the studio. At the time, she explained to co-host Hoda Kotb that she chose to work from home again because she wanted to abide by the state regulations set in place and keep her family safe at the same time.
"You know the reason, Hoda," she told her on Today, of her decision. "My family is upstate, and so I'm sticking close to the family and coming to the city less and less. So I'm trying to work from home. And also, frankly, that's what these officials are telling us to do, so that's exactly what I'm going to do.'
Article continues below advertisement
She has had some technical difficulties while working from home.
Even though it wasn't exactly always smooth sailing for Savannah while working from home for an extended period, viewers totally embraced the realness she projected as a result of that. Her Instagram followers continuously commented on her posts about how much they enjoyed seeing her with her kids on social media and how they appreciated her being so open about the reality of the struggle of working at home.
In one case, Savannah accidentally dropped her clipped microphone down the front of her shirt and she had to reach her hand inside to fish it out. Another time, Savannah welcomed her kids on camera while filming for Today. This level of candidness allowed fans to develop a much more personal connection to the beloved anchor.