This Is the Strange Reason Siri Is Saying 2020 Ends Today
Don't ask Siri how much longer can 2020 possibly last — unless you're prepared for a hefty shock. Here's why Siri is saying that 2020 ends today.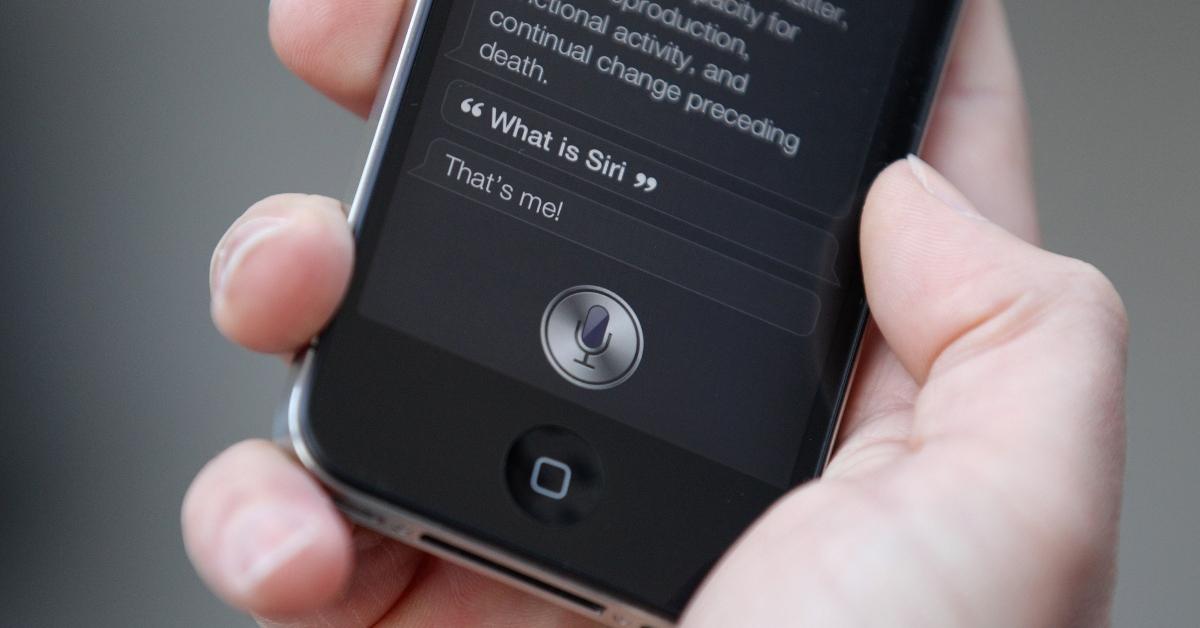 Unemployment is at an all-time high, a global-scale financial crisis is just around the corner, and if this wasn't quite enough, Siri is now predicting that the world might fall apart in less than 24 hours.
Social media users are freaking out because the super-handy voice assistant has been responding to the question of "how long until 2020 ends" by delineating a time frame ranging anywhere from 24 hours to 1 minute. In other words, Siri is saying that 2020 ends today. But why?
Article continues below advertisement
So, why is Siri saying that 2020 ends today?
While the prospect of an impending apocalypse might appear more realistic than ever before, this is not the problem Siri is trying to warn users about.
The voice assistant was programmed to adhere to the 24-hour-clock. It's unable to distinguish between 2020 and 20:20.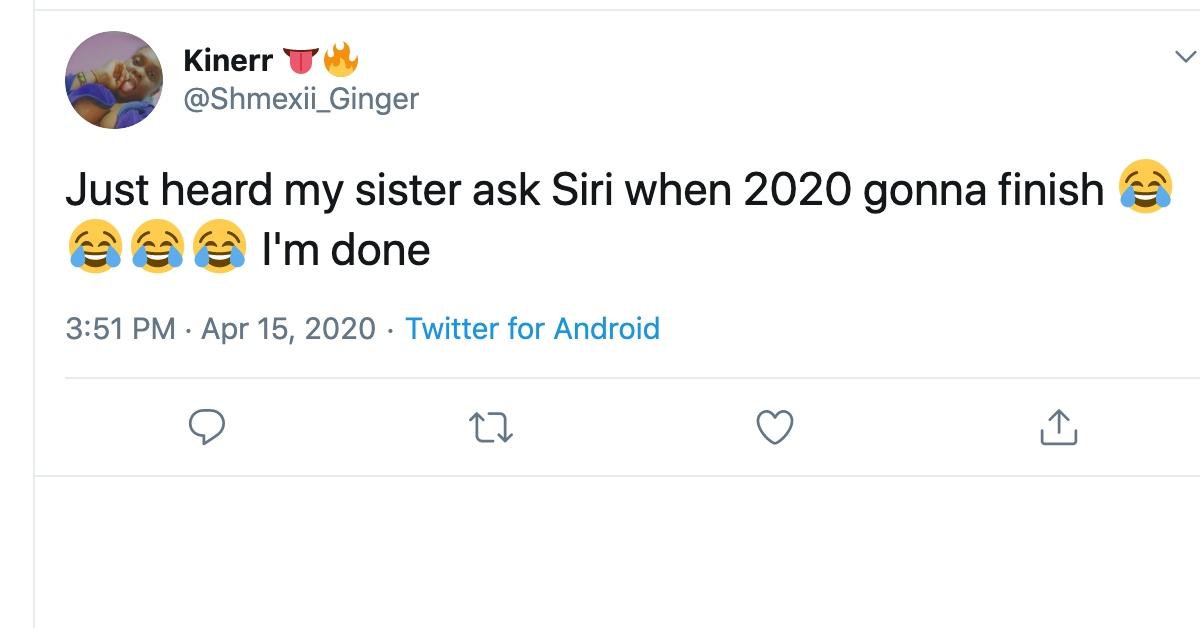 Article continues below advertisement
This might explain why users were told the same equally petrifying answer for the past days. Siri will unfailingly interpret questions about "how much longer can this year possibly last" as the equivalent of "how long do we have until dinner?"
Some have taken it to Twitter to pen scared rants about the uncanny phenomenon.
"SHANE I NEED ANSWERS. ASK SIRI HOW LONG UNTIL 2020 ENDS. ITS COUNTING DOWN WITH ONLY 2HOURS AND LIKE 50 MIN LEFT," tweeted a person.
"ASK SIRI "HOW LONG TILL 2020 ends" and LOOK AT WHAT IT TELLS YOU! B---h said 25 minutes w-- is going on ??" wrote another panicked user.
Article continues below advertisement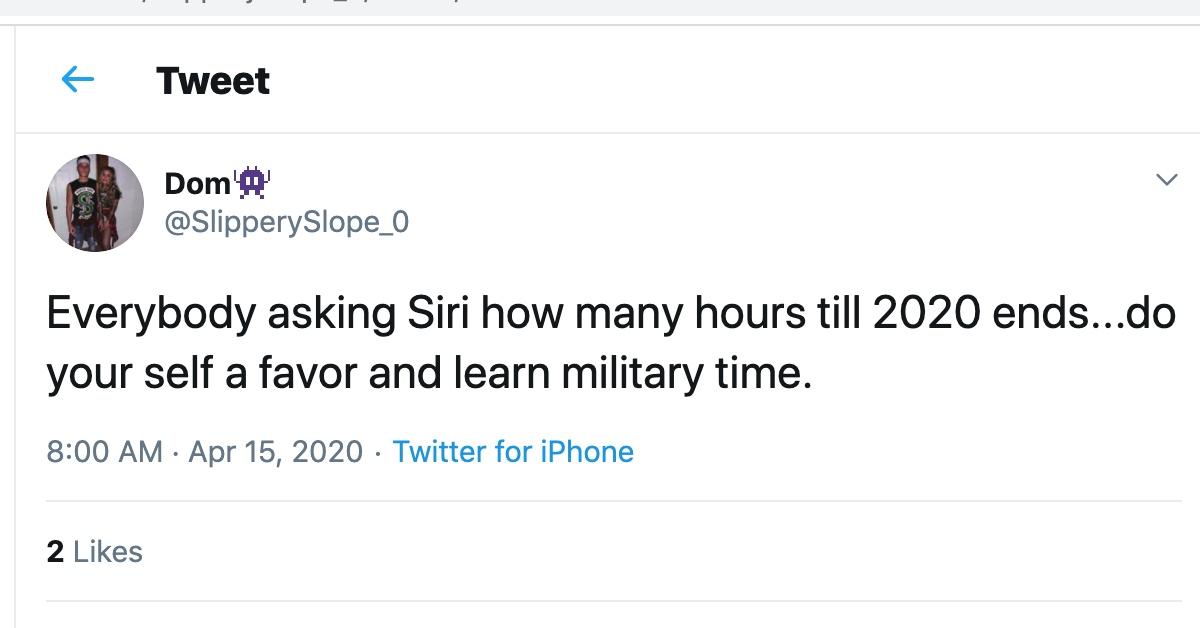 Others tried to maintain a helpful approach by informing fellow Twitter users that Siri responds to any question about "how much longer will 2020 last" by stating the time remaining until 20:20.
"The whole ask siri "how long until 2020 ends," is dumb. It's literally just military time," tweeted a person.
Article continues below advertisement
"4 anyone freaking out ab the "how long until 2020 ends" involving siri, it's just military time, look at the chart locate the regular time, and military time. im not 100% sure, but for someone who suffers from severe anxiety, it causes panic attack, it's good to know but b aware!" wrote someone else.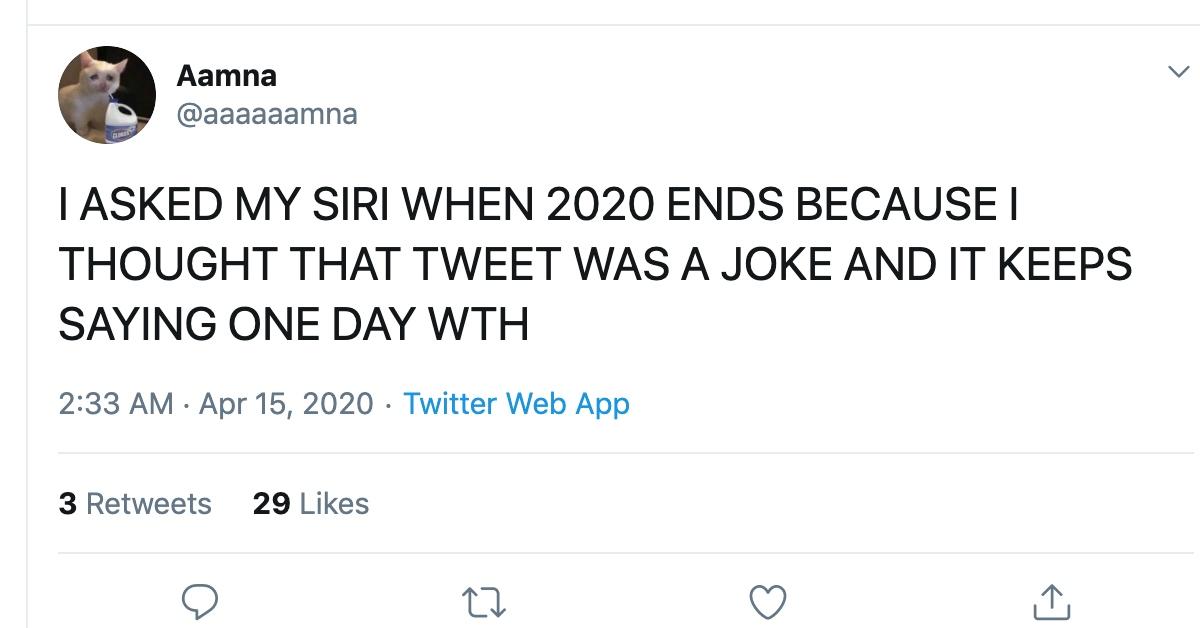 Article continues below advertisement
This isn't the first time Siri caused a frenzy with apocalyptic predictions.
According to Heavy, similar incidents have been taking place since July 2014. Back then, Siri would coolly answer queries about "What is July 27?" by saying that "It's Sunday, 27 July 2014 (Opening Gates Of Hades)."
If pressed further, Siri would also add that the gates of hell have been open since May 14, 2005. As Cult of Mac reveals, errors like these boil down to basic programming mistakes.
As these examples prove, Siri isn't the most adept at predicting the date of the apocalypse. At the very least, this indicates that most people won't find out about its commencement by asking questions from the voice assistant.
However, if you do want to ask Siri further questions about when it's the likeliest to happen, do expect facetious answers like, "Right after you hear the words 'fire it up!'", "Whenever they start building that intergalactic bypass," or "As long as you keep me charged, we should be just fine." According to Heavy, these are the standard replicas users eager to hear more about the end of the world are bound to receive.