Why Is String Cheese Stringy? Here's How the Iconic Lunchroom Snack Is Made
String cheese has undoubtedly made repeat appearances in your school lunchbox. Here's why the peel-able stuff is so darn stringy.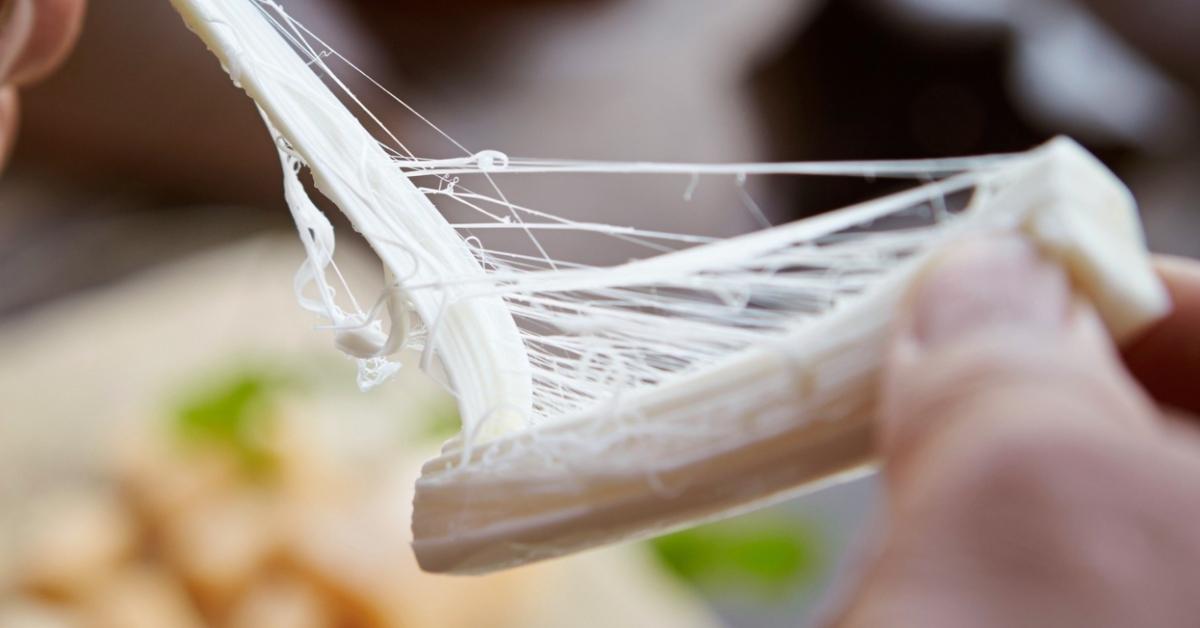 Gouda, muenster, cheddar, feta, Brie. The world of cheese is vast, as it's estimated that there are more than 1,800 different types of cheese in the world. Of the array of coagulated milk variants is a mild cheese that frequently starred in your school lunches. Mom was on your side when she packed you string cheese snacks, making monotonous lunch periods tasty and fun.
Article continues below advertisement
Though we don't typically critique the eating habits of others, people who take giant bites out of string cheese — tearing into the stick like it's a corn dog — are doing it all wrong. String cheese should be savored, pulled apart ever so delicately. As we peel, and pick, and pluck, we never think about why string cheese is, well, stringy. We're here to answer the question foodies never knew they had.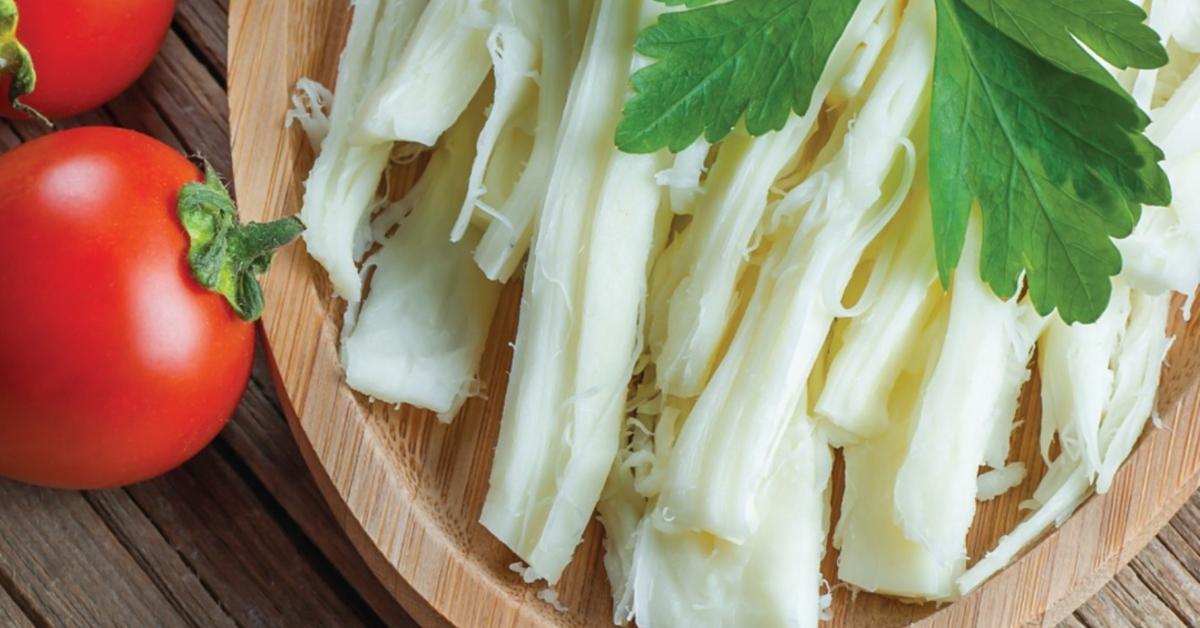 Article continues below advertisement
Why is string cheese stringy? It's all about the manipulation of milk proteins.
In a Season 4 episode of Succession, an angry Kerry Castellabate (Zoe Winters) threatens to rip Greg Hirsch (Nicholas Braun) "apart like a human string cheese." Unless Cousin Greg the Egg is made of mozzarella, it's impossible.
According to Baker Cheese — a Wisconsin-based, family-owned string cheese manufacturer — "mozzarella cheese is the only type of cheese that has a stringing quality, naturally." (Per a lengthy piece by The Atlantic, Frank Baker of Baker Cheese supposedly invented string cheese in the mid-'70s.)
While several companies offer cheese stick snacks — Frigo makes gouda sticks, for example — pulling the non-mozzarella ones apart will just give rise to frustration, not to mention a crumbly mess.
Article continues below advertisement
As for why mozzarella — made of milk, culture, and rennet (which contains the enzyme rennin) —can be separated into strands, Jim Wallace of the New England Cheese Supply Company and Brian Baker of Baker Cheese told HuffPost that it's all in the process, which affects the alignment of milk proteins.
Article continues below advertisement
As cheese curds are heated, ingredients melt, milk proteins move and change. Once a cohesive blob forms, standard mozzarella is often shaped into blocks or rolled into balls. Though it's peel-able, the string cheese-making process takes things a bit further.
Baker Cheese shared that the mozzarella is "stretched and pulled by an auger while simultaneously being heated to 140 degrees [Fahrenheit]." Giant mozzarella ropes are created, and the milk proteins align horizontally, becoming stretchy.
For Baker Cheese, the final steps involve soaking the cheese in "temperature-controlled salt brine" to "lock in" freshness.
At 80 calories a pop (and just 50 calories for Baker's light string cheese sticks) and no preservatives or additives, Baker's string cheese is a creamy, refreshing snack worth a thousand strings, whatever that means.