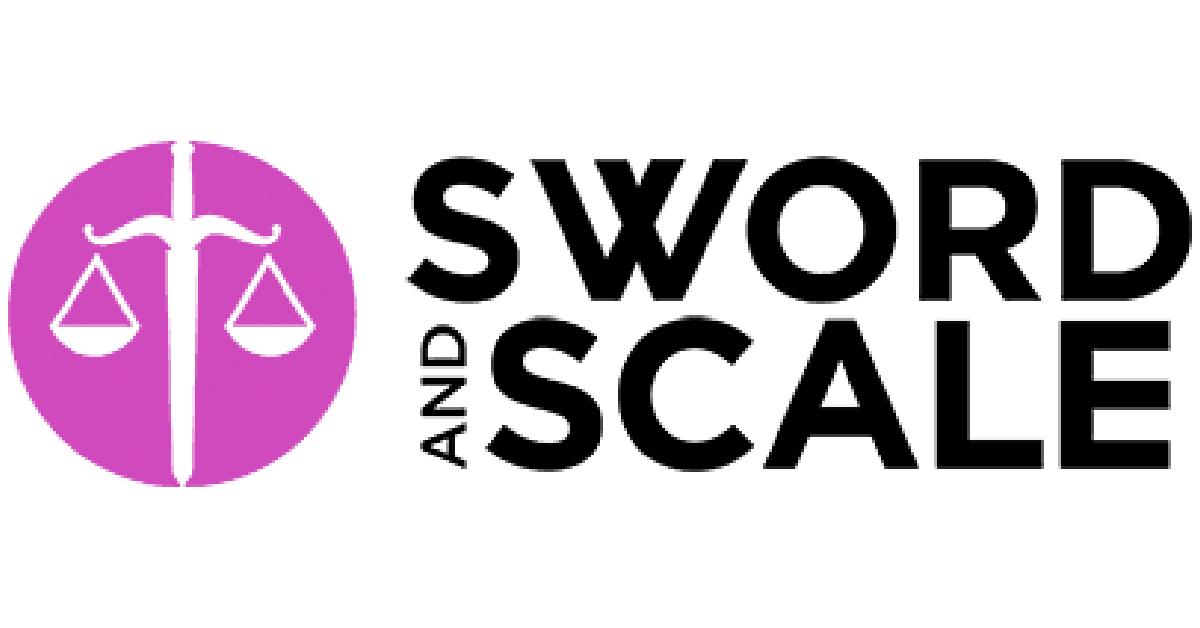 'Sword and Scale's Host Has Frequently Been Called Out for Insensitive Posts
The true-crime industry has taken off, and there's no end to the number of podcasts and documentaries out there to educate yourself on some of the world's most notorious serial killers. The Sword and Scale podcast was once considered as successful as Serial, immersing listeners with real audio recordings and interviews with witnesses and victims.
But the podcast and its host, Mike Boudet, have long been at the center of controversy. So, why is Sword and Scale getting canceled?
Article continues below advertisement

'Sword and Scale' was previously dropped from Wondery.
In 2019, Mike and Sword and Scale were called out online on International Women's Day. The official Sword and Scale Instagram account posted a photo that read, "I don't understand dumb [c-word]. Maybe I should take one apart to see how it works."
Many of the show's followers found the post to be wildly insensitive, especially considering the nature of the podcast. Several quickly called for the show's podcast network, Wondery, to drop Sword and Scale in response.
Article continues below advertisement
This wasn't the first time the show had been called out for posting insensitive content to its tens of thousands of followers. A few months prior, the official Sword and Scale Instagram account posted an ableist meme featuring Bert and Ernie from Sesame Street about "browsing for sex slaves on the dark web." The post was removed by Instagram.
Wondery briefly addressed some of the negative posts made by Mike and Sword and Scale, though many followers continued to call out the irresponsible behavior online.
Article continues below advertisement
"We have decided to part ways with Mike Boudet and Sword and Scale," the company posted on Twitter in March 2019 following multiple complaints from followers over the prior year. Mike was then temporarily removed from the show as a host before being brought back in July 2019.
Article continues below advertisement
'Undisclosed' podcast host Rabia Chaudry has had a long-standing feud with Mike Boudet.
Before Sword and Scale was dropped by Wondery, Mike was called out by fellow podcast host and attorney Rabia Chaudry. Rabia is the host of Undisclosed, a podcast about wrongful convictions, and has long advocated for the release of Adnan Syed, who was the topic of the first season of the Serial podcast.
In 2018, Mike allegedly made statements claiming to believe that Adnan was guilty of the murder of his late girlfriend, Hae Min Lee. Those tweets have now been deleted, though they drew much criticism at the time.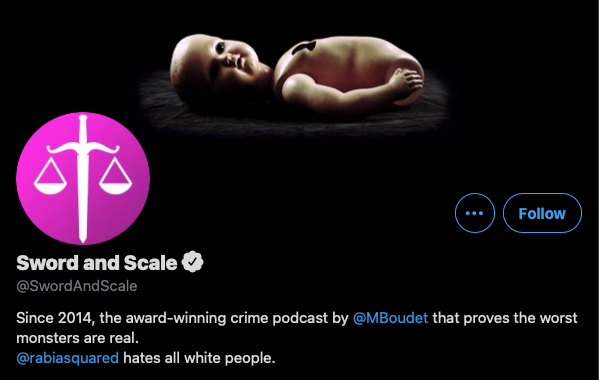 Article continues below advertisement
Since 2018, Rabia — who is also the author of Adnan's Story and executive produced HBO's four-part documentary The Case Against Adnan Syed — has continued to call out Mike for racist, sexist, and other inappropriate behavior. This feud has now escalated even further, to both parties calling for the other's sponsors to drop the opposing party.
Mike claims that Rabia's behavior is "racist," going as far as to put in the official Sword and Scale Twitter bio "[Rabia Chaudry] hates all white people."
At this time, neither Sword and Scale nor Rabia's sponsors have publicly commented on their feud, and neither has been dropped.