What Is up With the 7-Eleven Logo? Upon Further Inspection, the Whole Thing Feels a Bit Off
We are just now noticing that the "N" in the 7-Eleven logo is lowercase, and it's driving us bonkers. Here's what we know about this odd design choice.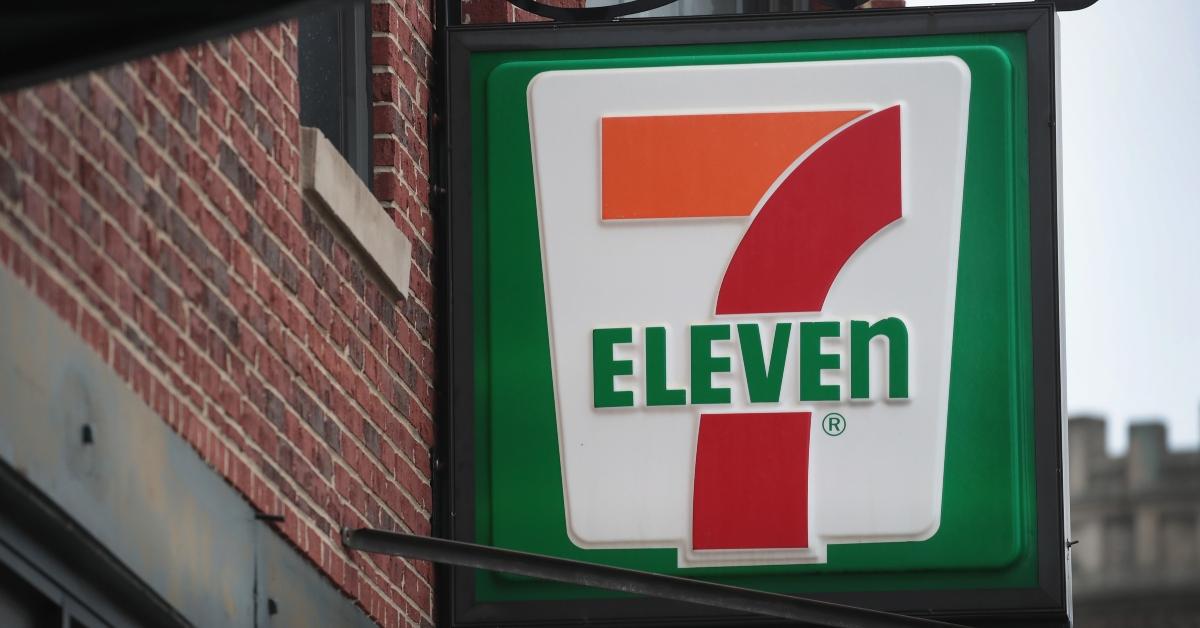 A company's logo, if done well, can serve as its calling card. Whether it's a symbol like the apple in Apple, or a specific way of writing its name such as the use of different colors in Google, we often think of that more than its actual name. Sometimes we are so used to a logo that we don't even notice the occasional oddity. Take the 7-Eleven logo for example. Why is the "N" in 7-Eleven lowercase? Grab a slurpee and let's get into it.
Article continues below advertisement
What's up with the lowercase "N" on the 7-Eleven logo?
A spokesperson for the 24-hour convenience store spoke with Reader's Digest in September 2021 about their iconic logo. In its original incarnation, the word "eleven" in 7-Eleven was in all-caps. Unfortunately, the representative from 7-Eleven had no idea why seven is a numeral while eleven is spelled out, but the word eleven written through the number seven was a callback to the store's previous name.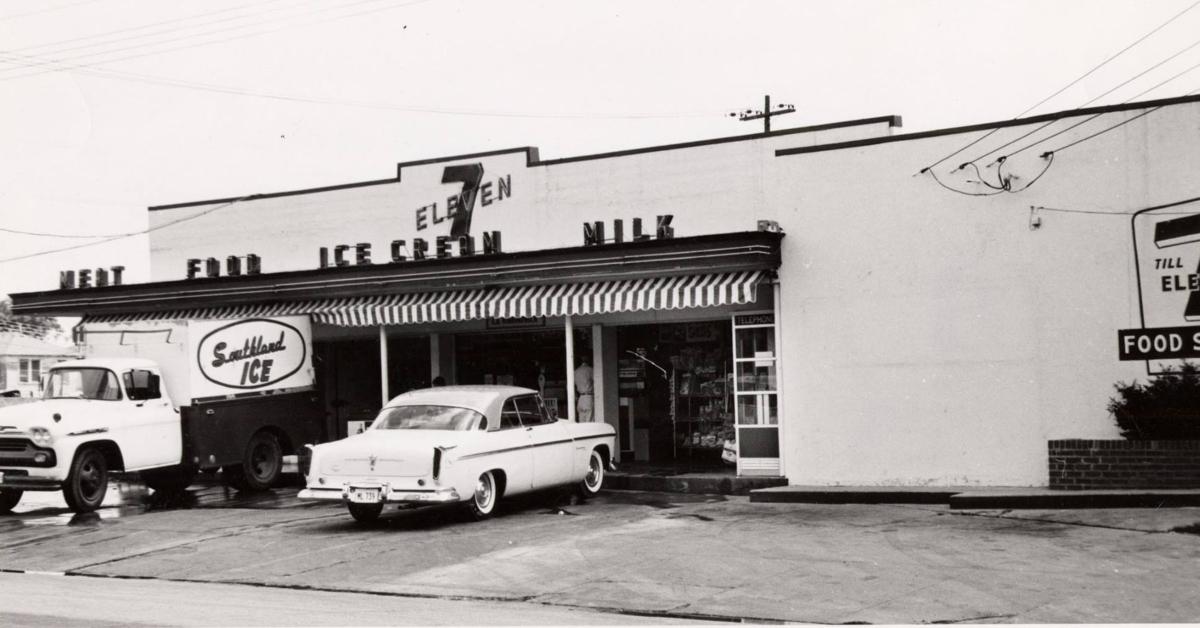 Article continues below advertisement
It all began in 1937 when the Southland Ice Company brought groceries and beer into its icehouses. This idea was such a hit that these locations began convenience spots known as Tote'm stores. The tote part was in reference to customers "toting" away their spoils. The T in Tote'm was a totem pole. When the store was renamed, the word eleven through the number seven was a nod to this shape. The first 7-Eleven logo was over a green four-leaf clover which was meant to signify good luck as well as good fortune.
Unfortunately the single lowercase N is just as mysterious, though the 7-Eleven spokesperson had a theory. When Southland president Joe C. "Jodie" Thompson wanted another logo without the four-leaf clover, he got an updated colorless version. The one we know today wasn't happening until 1968. What did change on the older version was that N. The theory is that Joe's wife felt that a lowercase N would make the logo look more graceful. Somehow, she was right.
Article continues below advertisement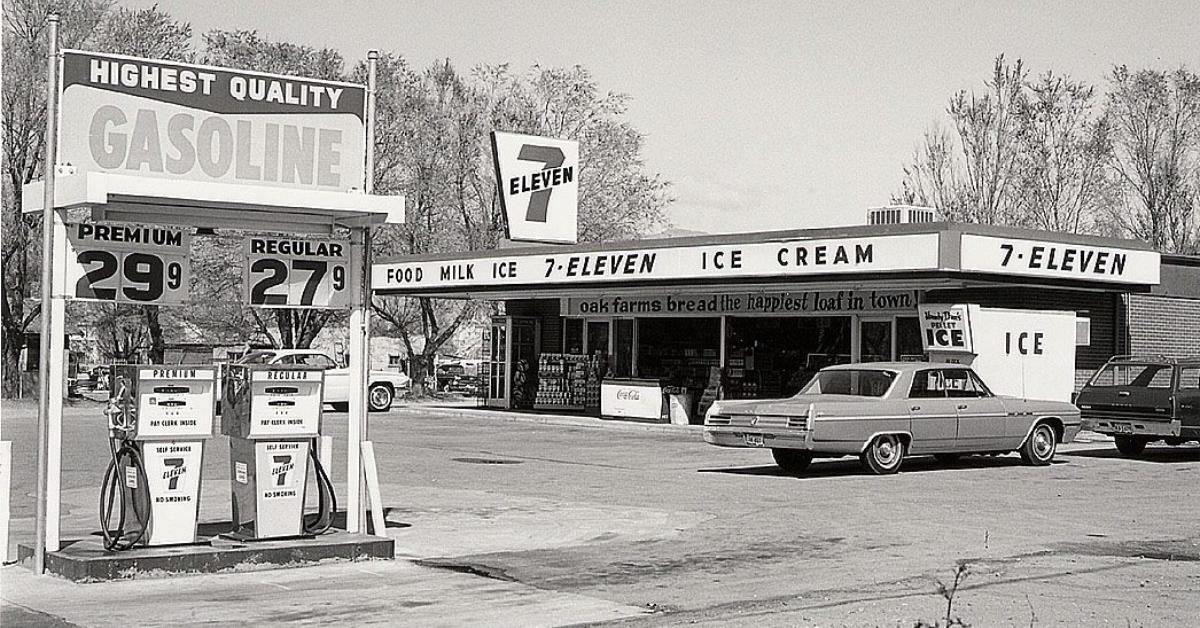 How did 7-Eleven get its name?
In 1946, Southland Ice Company was dominating the convenience store market with locations all across the country. They also still had Southland Ice Company stores. So, they hired Tracey-Locke Advertising to dream up one name to rule them all. At the time, the store had just extended its hours so that it was open 7 a.m. to 11 p.m. Why not have a name that reflected this change?
This lasted for 18 years until in 1963, 7-Eleven changed its hours once more time to the always-open model we are currently familiar with. So, how did this come about? Well, "a location near the University of Texas decided to stay open past 11 to accommodate students shopping after a late football game." This particular store did so well that it decided to make this its permanent hours, with the other locations following. Ya' know the saying, "Always be closing"? Well, 7-Eleven proved that never closing is the way to do it.