Verizon Is Discontinuing Ringback Tones, and Customers Are Heartbroken
Why is Verizon discontinuing ringback tones? The mobile phone company will no longer be charging those who opted into the once-popular feature.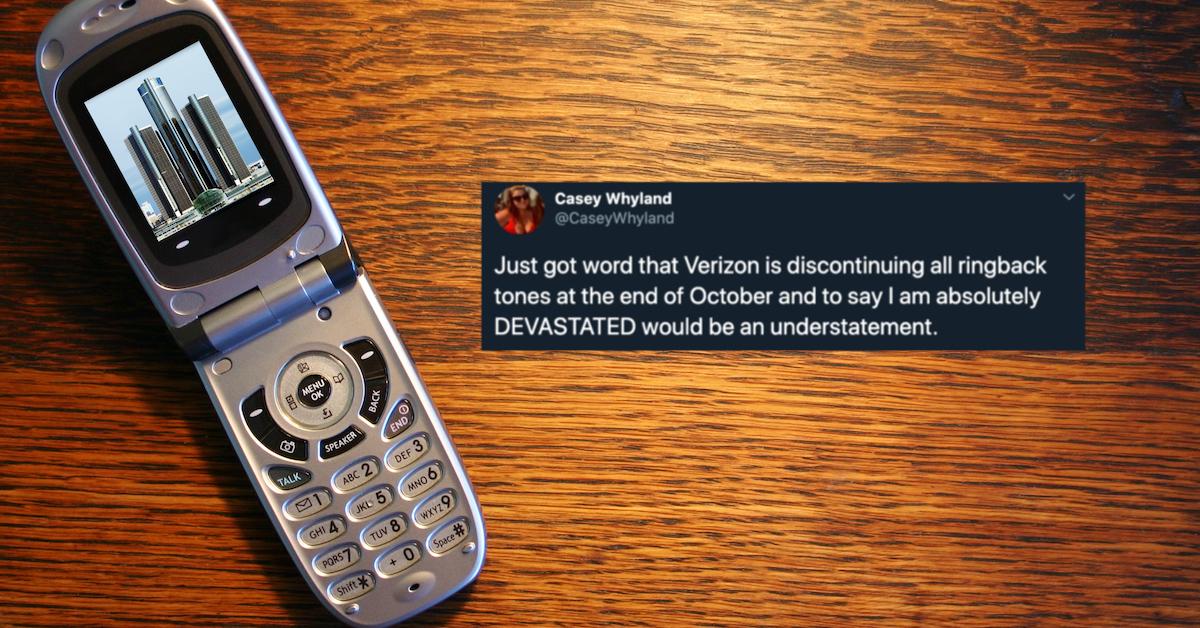 Everyone remembers getting their very first flip phone, buying a few sparkly charms for the antenna, and — if your parents let you — selecting one of many ringback tones. From 50 Cent's "In Da Club," to Aqua's "Barbie Girl," the options seemed truly endless. Unfortunately, though, mobile phone company Verizon is discontinuing the once-popular feature, and millennials worldwide are in mourning.
Article continues below advertisement
Keep reading for everything you need to know about Verizon's highly upsetting decision that is truly tearing Verizon customers (us included!) apart.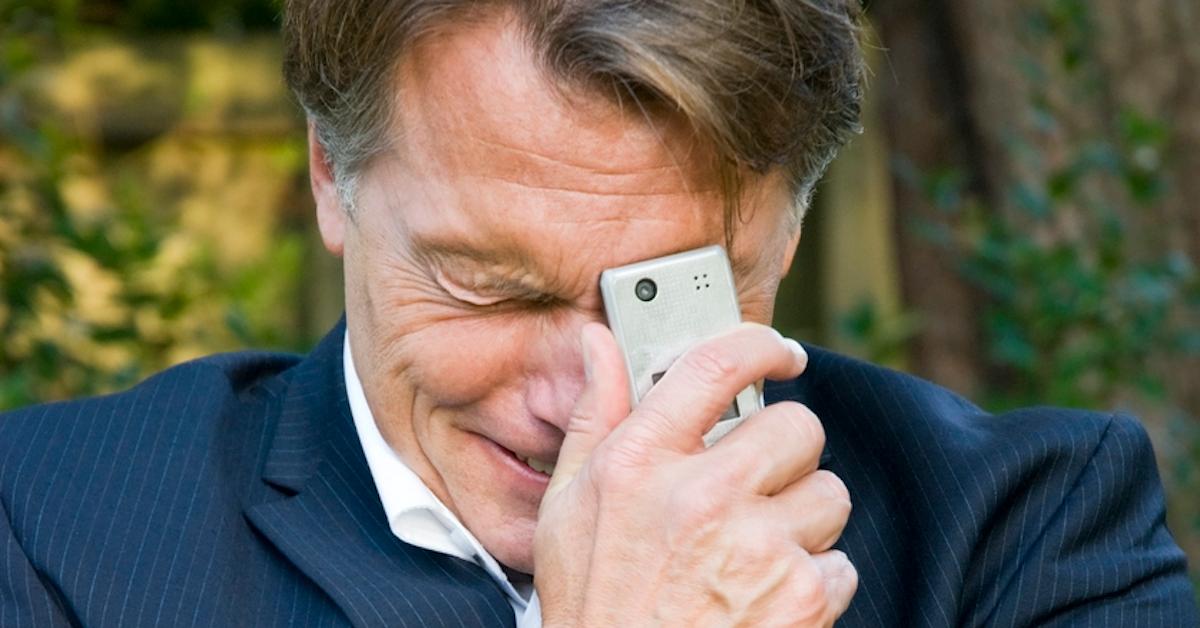 Article continues below advertisement
Verizon customers can no longer subscribe or purchase ringback tones.
As of Aug. 26, Verizon customers will no longer be able to subscribe to the phone company's ringback tone program, or purchase any of their 2,400 ringback tones, according to Verizon. On Oct. 31, the program will officially cease to exist, discontinuing current ringback tone subscribers' payments, and removing all purchased Ringback tones from their accounts.
Nothing is required of the subscribers, except a little mental preparation for their favorite tunes to be removed from their accounts. How will we jam out to classic rock songs before a phone call with our moms, or show the world we thoroughly appreciate The Strokes? With that in mind, the widely beloved feature will be missed by OG mid-2000s subscribers.
Article continues below advertisement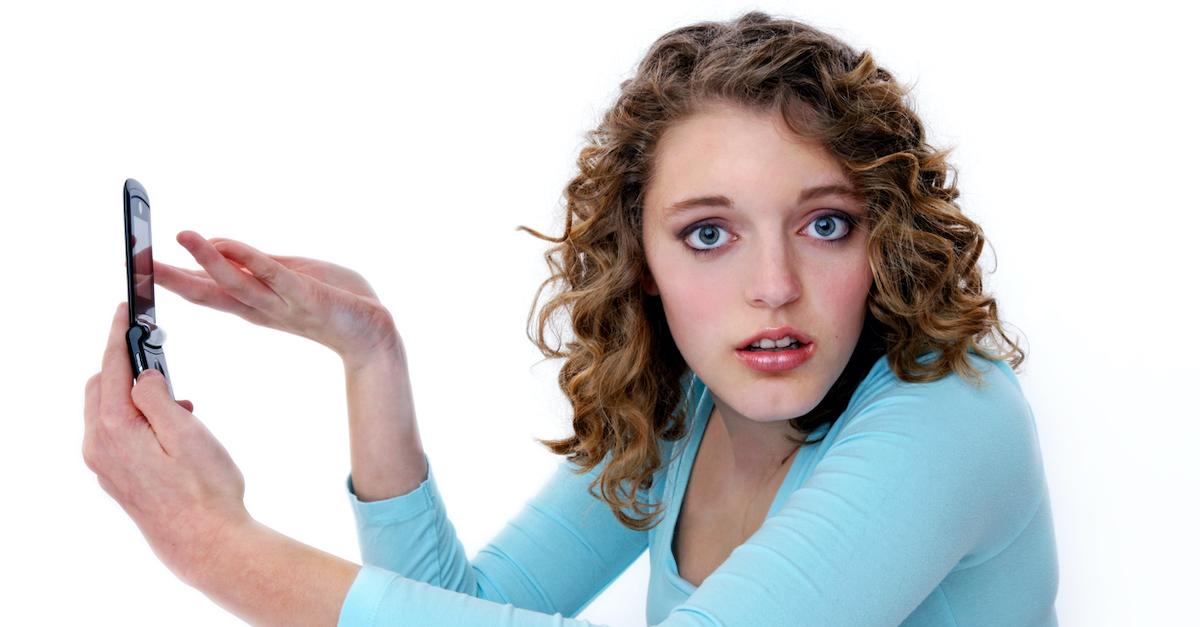 Obviously, longtime subscribers are absolutely heartbroken, and have taken to Twitter with their complaints.
As you probably imagined, older generations in the Twitterverse (aka all pre-Gen Z adults) are absolutely devastated over the fact that Verizon has decided to cancel their ringback tone program. For a little background on the program, it was officially brought to life in 2004, and for the following 16 years, it provided music lovers with 13 genres and over 2,400 songs. It was a truly great way to show off your incredible taste in music.
Article continues below advertisement
Twitter user @TheIdDM mulled over this truly devastating aspect of 2020, saying: "I may be one of the last people to have a Ringback Tone on my cell phone, and @Verizon is doing away with them starting in November. How else will people know they're calling the right person if @PearlJam's 'Yellow Ledbetter' isn't greeting them?!?"
Likewise, @3NolesFan3 said, "@Verizon Why are you discontinuing Ringback Tones? 2020 sucks bad enough already, now you lay this bulls--t on us?" Truer words have never been written.
Scroll down below to see how Verizon users worldwide are mourning the loss of the widely acclaimed ringback tone program. It was a totally pointless (yet clearly beloved) feature for so many longtime Verizon customers and mid-2000s phone users.
Article continues below advertisement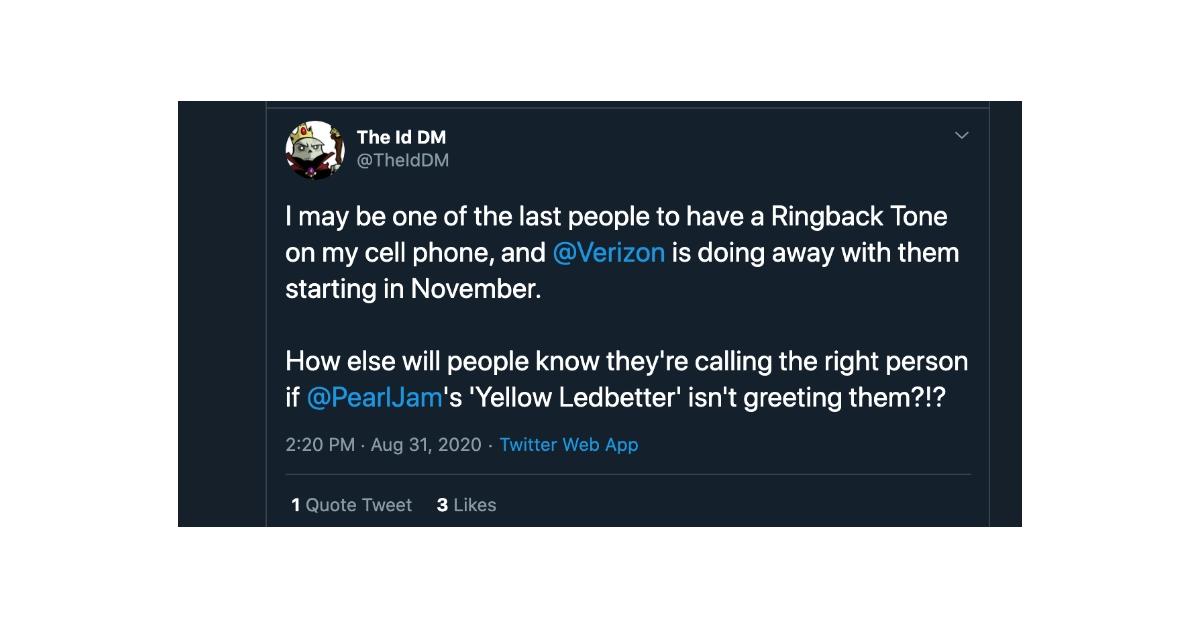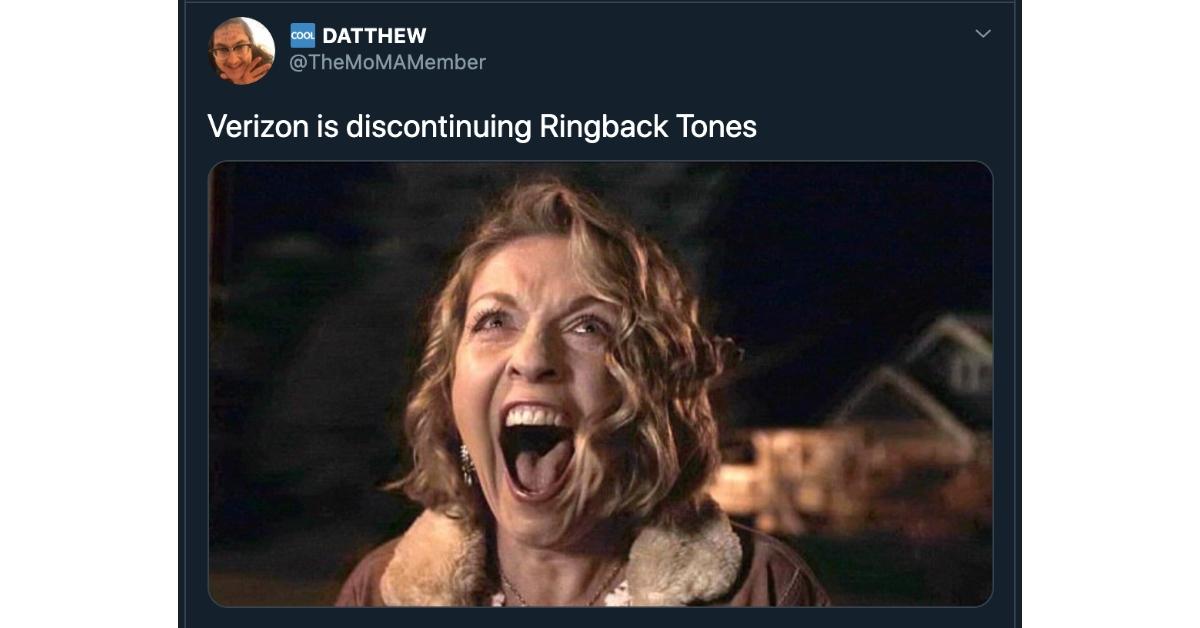 Article continues below advertisement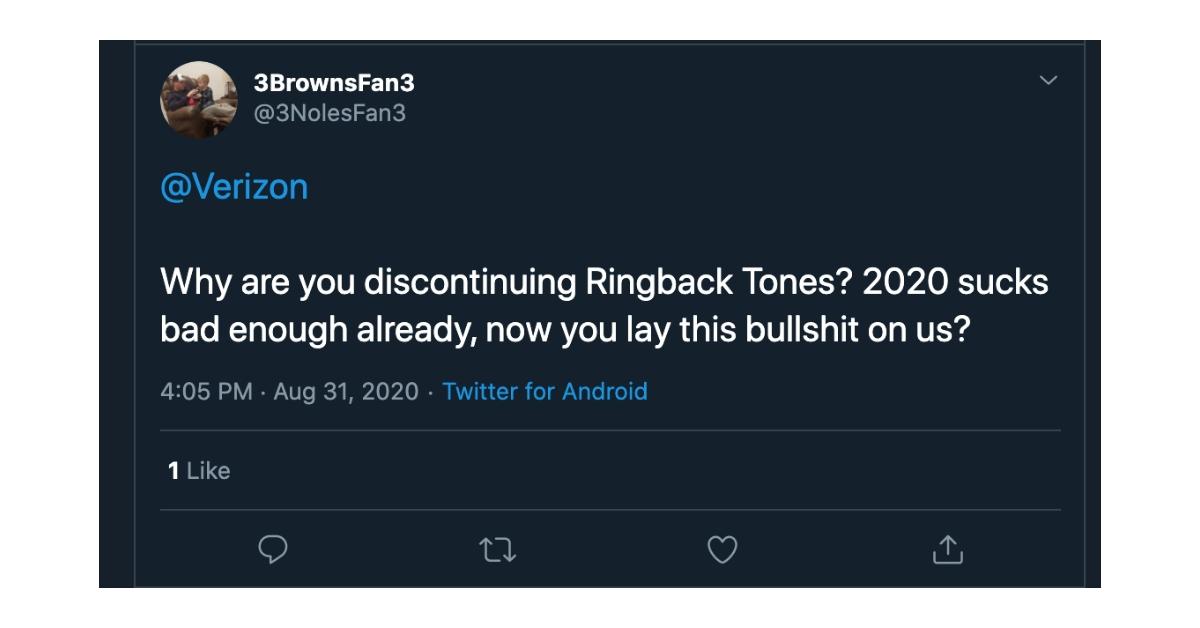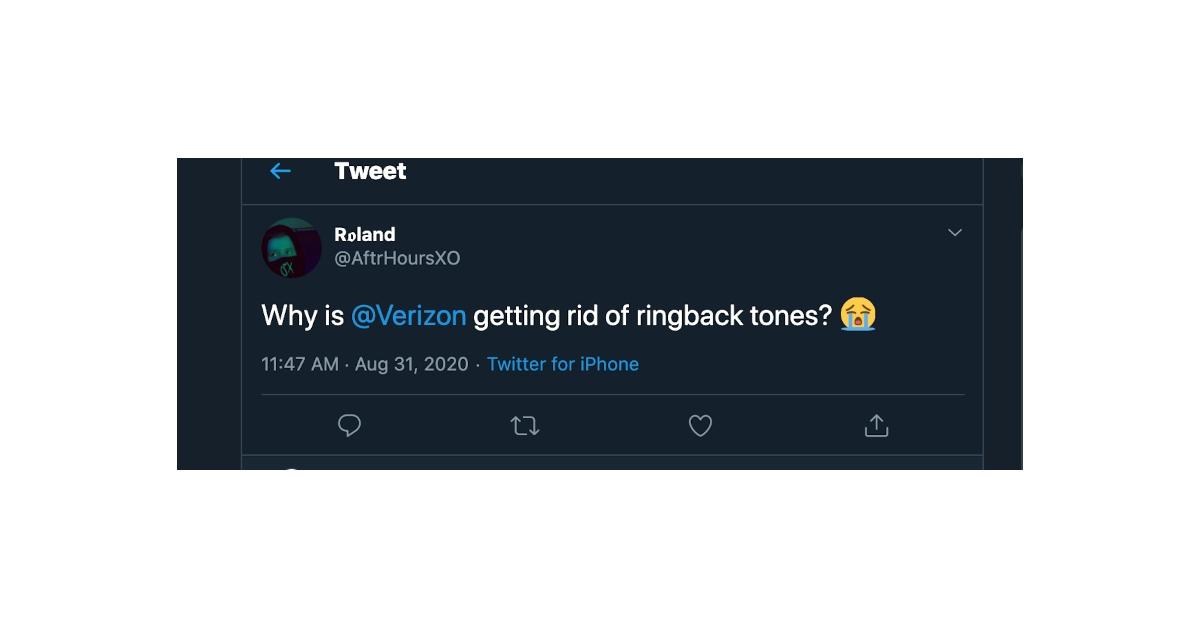 Article continues below advertisement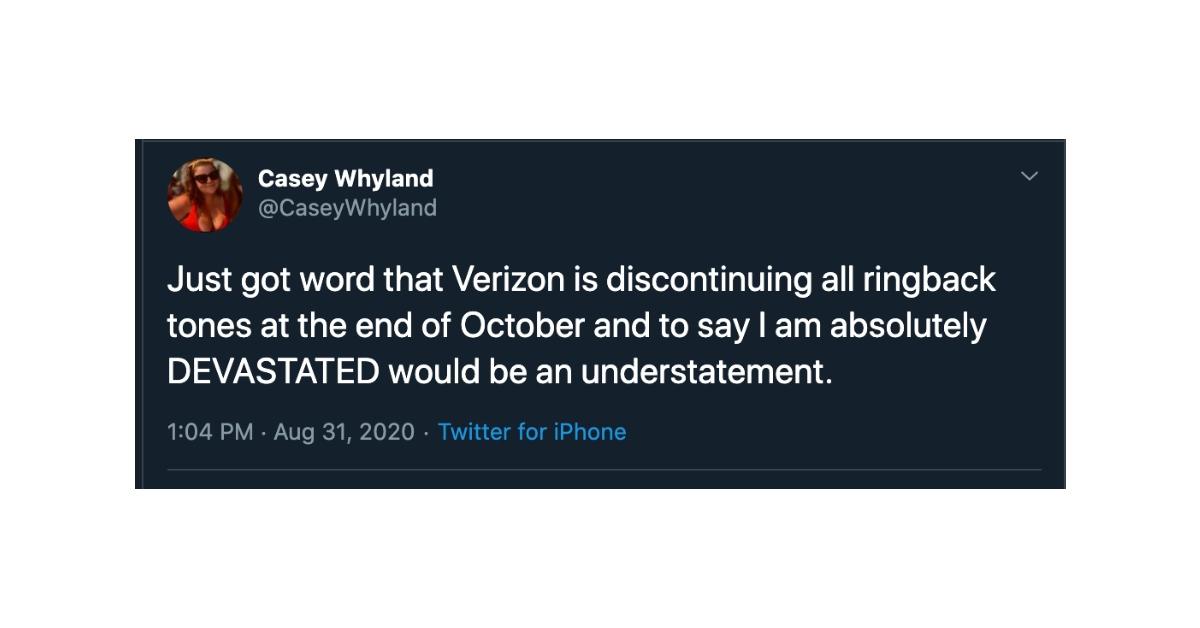 We know this is a difficult time for many of you, so please, feel free to take a moment of silence for all ringback tones that will be lost with the discontinuation of the program.
Now, for old time's sake, we'll have to start manually playing our own music for anyone who calls us. So please, enjoy this Verizon ringback tone while your party is reached.