ExtraEmily Got Banned on Twitch — Fans Point to "Reckless" Texting and Driving IRL Stream
Popular Twitch streamer ExtraEmily was handed a surprising ban recently. The reason why seems to involve her recent IRL stream violating community guidelines.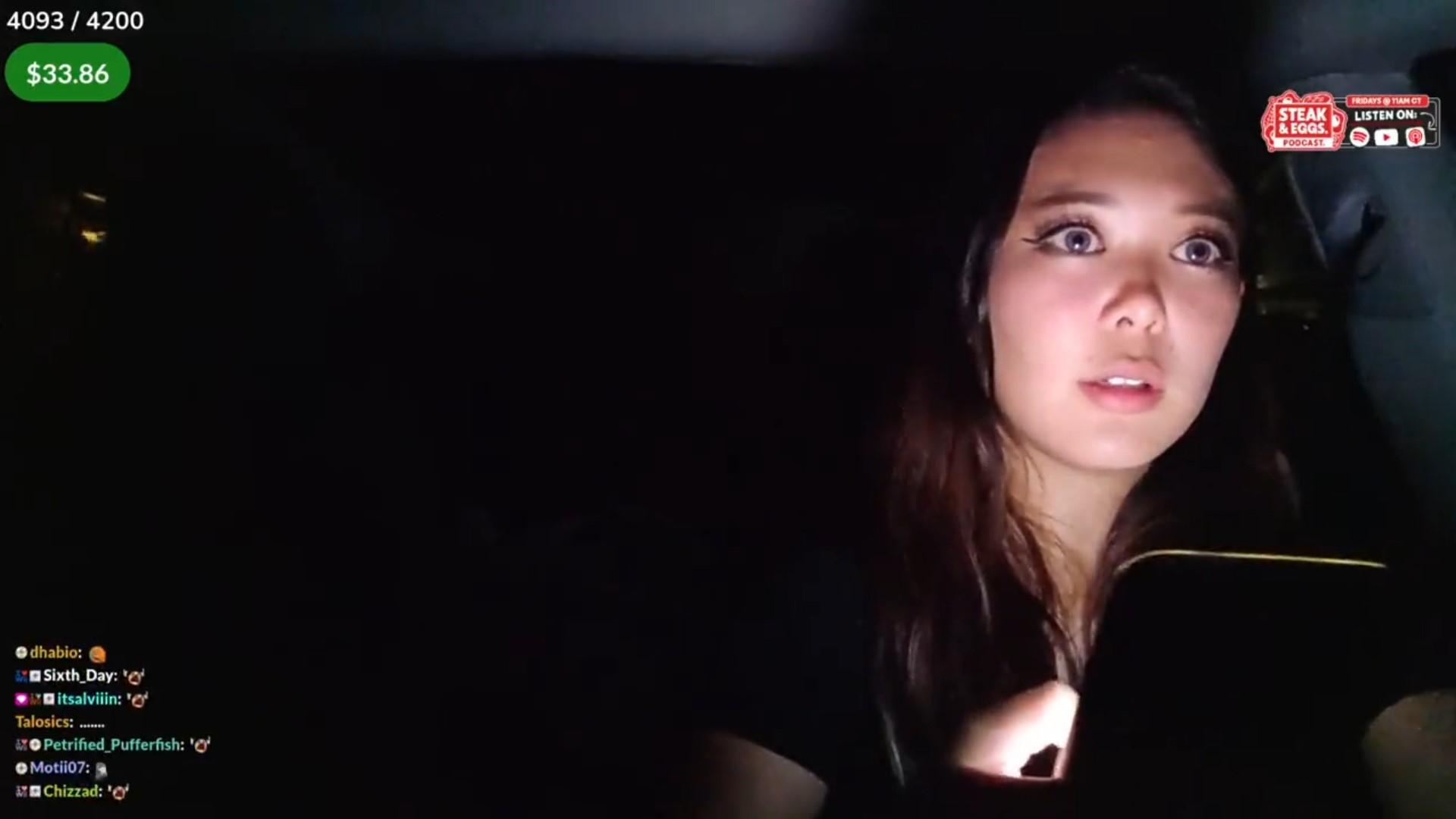 The Gist:
According to viewers, ExtraEmily received a ban on Twitch for texting and driving during an Oct. 11 stream.
The streamer and Twitch haven't confirmed if this is true, but previous bans on texting and driving point toward this being the cause.
Fans believe the ban was "necessary" since it could have been dangerous for her and those on the road.
Article continues below advertisement
It wouldn't be the first time Twitch streamer ExtraEmily received a surprising ban, but it seems some dedicated fans believe her latest ban was totally "deserving."
The creator has made a name for herself as an IRL streamer with a bubbly and energetic personality on Twitch, and as of late, some of her real-life activities have been causing an uproar among viewers.
During an Oct. 11 livestream, ExtraEmily engaged with viewers while driving around late at night. At various points throughout her dark drive, she pulled out her phone to text, which caused plenty of concern for viewers watching.
Some believed ExtraEmily would get banned for doing this since Twitch hasn't shied away from doing so with other creators. Nothing happened hours after the livestream, but then word spread that ExtraEmily was banned on Oct. 13.
Article continues below advertisement
Viewers assume ExtraEmily was banned for texting and driving during a Twitch stream.
As of this writing, ExtraEmily isn't banned anymore on Twitch. However, at the time, she received a temporary ban on Oct. 13 due to a "violation of Twitch's Community Guidelines and Terms of Service." The ban came two days after her texting and driving incident, which fans assumed right away had to be the reason why the creator was banned.
Article continues below advertisement
"I have nothing against her personally," said one Redditor reacting to the ban. "I really like her content but this was a necessary ban, not just for her but to show that Twitch is consistent with their rules enforcement. I hope that she learns from this experience."
Another Reddit user corroborated this sentiment, saying, "I'm a fan of her stream but this is simply deserving and I hope she actually takes this seriously and stops being reckless while driving."
Officially, ExtraEmily hasn't addressed the ban on social media, and she has yet to start a livestream since the day she was banned. Whenever the streamer goes live, she will likely talk about the situation and possibly lay out what things she will avoid doing going forward.