Good News, Everyone! All the Times 'Futurama' Was Canceled and Saved
'Futurama' is back on Hulu, leading fans to ask why 'Futurama' was canceled in the first place and how many times the TV show has been resurrected.
TV fans constantly lobby for their favorite shows to be saved, but Futurama is the prime example of the phenomenon. Matt Groening's animated series was resurrected by Hulu on July 24, 2023—and it's not the first time that the show has been canceled only to be brought back from the proverbial dead. The history of Futurama is its own kind of comedy.
Article continues below advertisement
For those who somehow still haven't seen an episode yet, Futurama centers on the crew of the hapless Planet Express delivery service as they fumble through their adventures and personal lives in the 31st century. At the heart of the story is Philip J. Fry, a pizza delivery boy who was cryogenically frozen in the 21st century only to awaken in the future.
Continue reading for how many times Fry, Leela, Bender, and the rest of the crew have been through the TV wringer.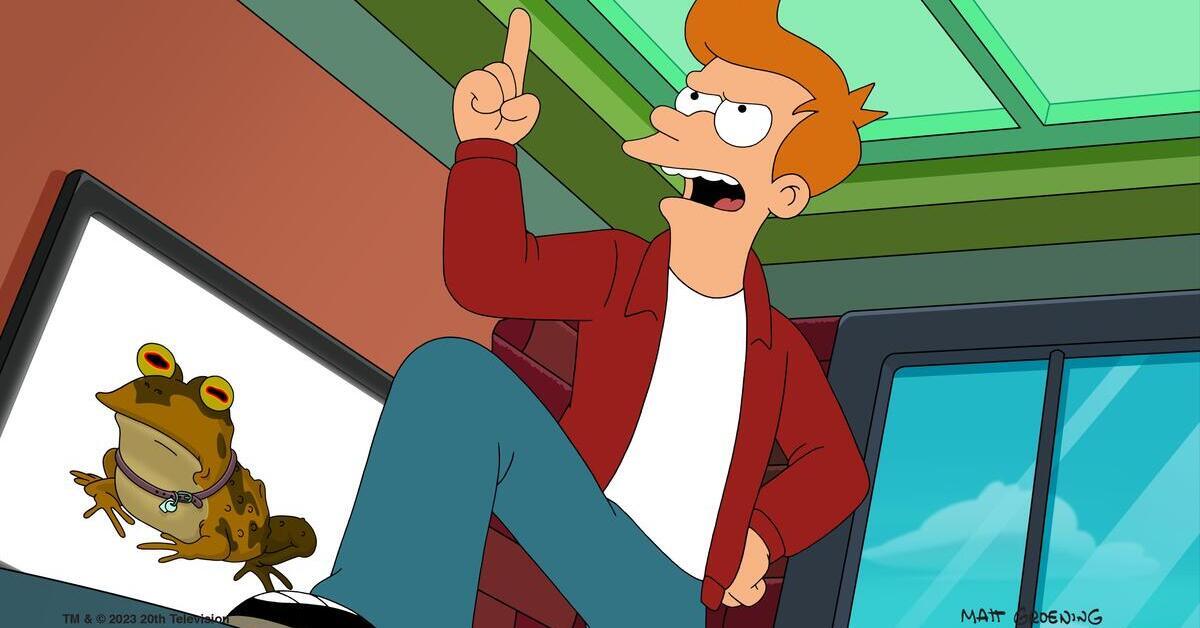 Article continues below advertisement
How many times was 'Futurama' canceled?
Futurama began its life on Fox, home to Matt Groening's long-running smash hit The Simpsons. The show premiered on March 28, 1999, and lasted for four seasons—but those four seasons involved it being moved across the Fox schedule numerous times.
Even though the series was critically acclaimed, with Season 1 still holding an 82 percent rating on Rotten Tomatoes, it was never as successful in the TV ratings as The Simpsons.
Fox never officially canceled Futurama, but stopped ordering new episodes during Season 4, which effectively ended the show in 2003. That same year, Matt Groening told the Calgary Sun that "The people at Fox didn't ever support the show...We won the Emmy for best-animated show and I didn't even get a begrudging phone call."
But in 2007, TV executives noticed Futurama still had a fan following in reruns, first on Adult Swim and then on Comedy Central.
Article continues below advertisement
Four direct-to-DVD Futurama movies were produced: Bender's Big Score, The Beast with a Billion Backs, Bender's Game, and Into the Wild Green Yonder.
Comedy Central edited these films into TV episodes, which they collectively broadcast as Futurama Season 5. That was the first season to air on Comedy Central, which chose to cancel Futurama after three seasons.
The network announced in April 2013 that Futurama Season 7 would be the show's final season, and it ended with "Meanwhile" on Sept. 4, 2013.
"I felt like we were already in the bonus round on these last couple of seasons, so I can't say I was devastated by the news," co-creator David X. Cohen told Entertainment Weekly. "It was what I had expected two years earlier."
But after the second cancellation, those persistent reruns continued and Futurama fans kept watching. Repeats of Futurama aired on SyFy, Comedy Central, and Adult Swim; episodes currently air on FXX and Adult Swim, while streaming on Hulu. And speaking of Hulu...
Article continues below advertisement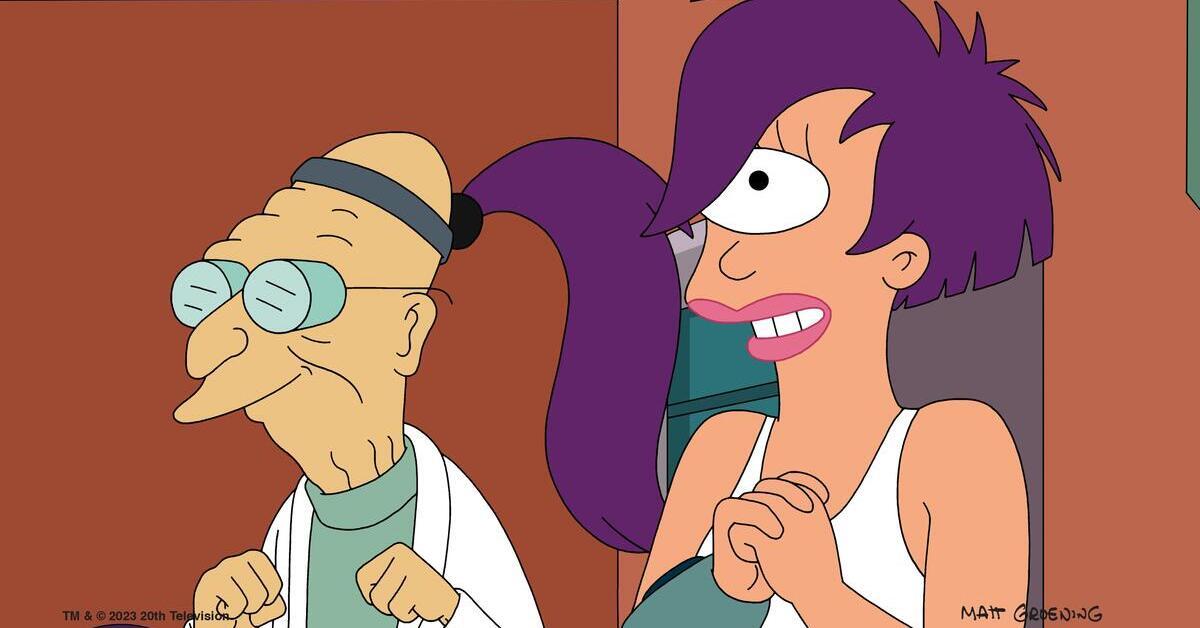 How does Hulu's 'Futurama' revival compare to the original?
In February 2022—almost a decade after Futurama's second cancellation—Hulu announced plans for an eighth season. While there was initially some controversy when actor John DiMaggio had a pay dispute with the streamer, the conflict was resolved and the entire original voice cast returned for Season 8, which premiered on July 24, 2023.
The new season (which has also been referred to as Season 11 thanks to the broadcast seasons airing in multiple parts) picks up immediately after "Meanwhile."
Article continues below advertisement
The first episode fittingly centers on the phenomenon of streaming TV, as told through a 31st-century lens. The Planet Express crew realizes they've been frozen in time for 10 years (the same amount of time Futurama has been off the air!), and a dejected Fry decides to set himself a goal: stream every episode of the popular soap opera All My Circuits.
Without spoiling anything, his quest leads the group to cross paths with a company known as "Fulu."
Futurama Season 8 has the same tongue-in-cheek, often self-deprecating humor of the first seven seasons. Not only are all of the original characters and their voice actors back, but the season features appearances from fan-favorite recurring players like Morbo the Annihilator and his co-anchor Linda. Everything is pretty much as the show left it... which is the whole joke of the first new episode.
Anyone who enjoyed Futurama back in 1999 will still love it just as much in 2023.
And given that Futurama centers on a character out of time, it's more than appropriate that the show itself has been able to keep from running out of time on three separate occasions. It may have been canceled twice by two different networks, but it's never actually gone away. It's just gone on to its next adventure.
New episodes of Futurama stream Mondays on Hulu.