Justin Bieber Looks Back on 2014 Arrest, Says It Wasn't His "Finest Hour"
Why was Justin Bieber arrested? In an Instagram post, the pop star explained his mindset at the time of his 2014 arrest. Read more about the incident.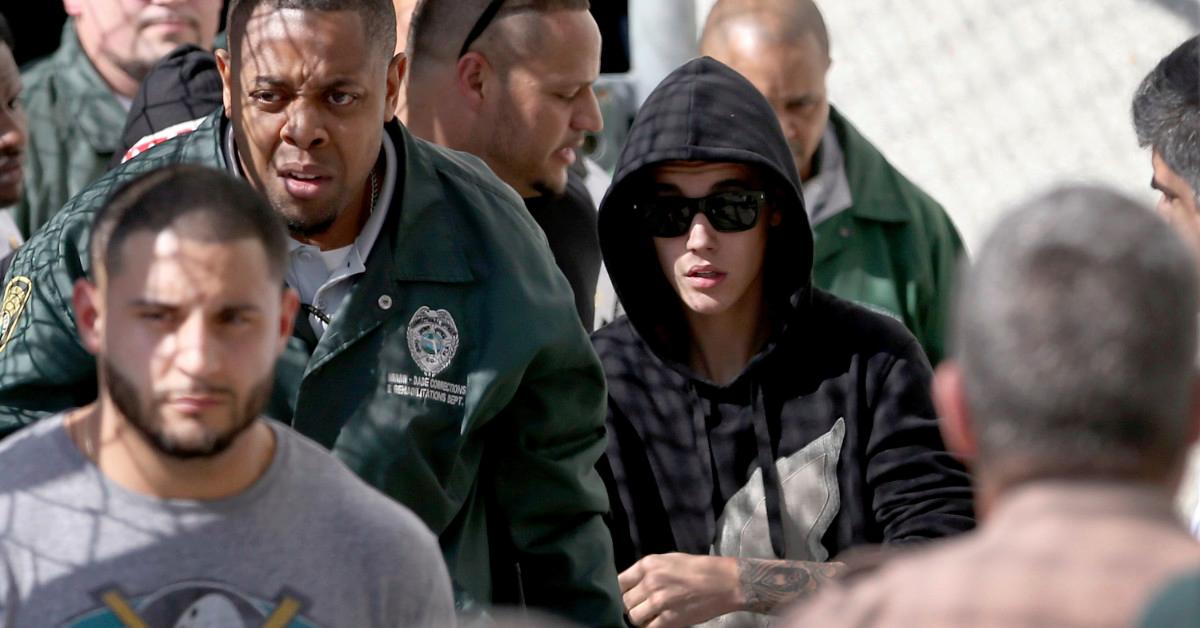 Newer fans might not know why Justin Bieber was arrested back in 2014 — or perhaps they didn't even know that the pop star found himself in handcuffs before he marked the seven-year anniversary of the incident on Instagram.
"Seven years ago today, I was arrested," Justin wrote on the social media platform on Saturday, Jan. 23, sharing a photo of himself surrounded by cops. Read on for more details from that tumultuous time in the Canadian singer's life.
Article continues below advertisement
Why was Justin Bieber arrested?
On Jan. 23, 2014 — exactly a month after he released his compilation album Journals and less than a month after his concert film Justin Bieber's Believe hit theaters — Justin was arrested and charged with drunken driving, resisting arrest, and driving without a valid license in Miami Beach, Fla., after police saw him street racing in a yellow Lamborghini against a red Ferrari driven by fellow Def Jam recording artist Khalil, according to CNN.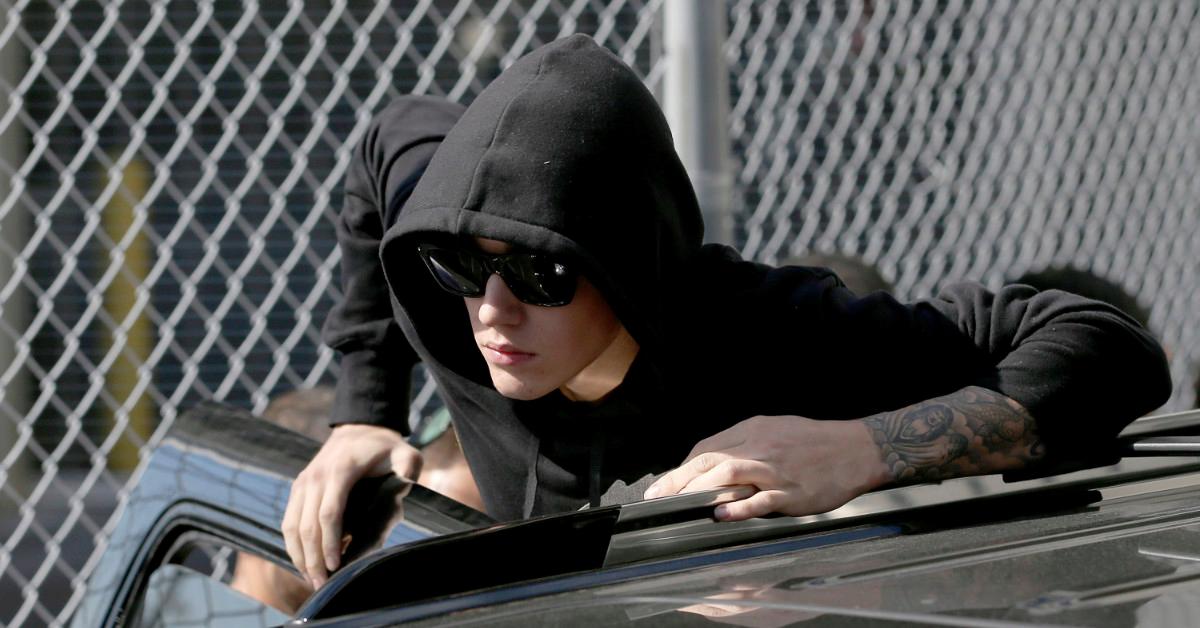 Article continues below advertisement
"What the f--k did I do?" Justin asked a police officer, according to his arrest report. "Why did you stop me? … I ain't got no f--king weapons. Why do you have to search me? What the f--k is this about?"
The arrest report also specifies that Justin had "[a] flushed face, bloodshot eyes, and the odor of alcohol on his breath."
Justin was booked into a Miami jail after failing a sobriety test, according to Miami Beach Police Chief Raymond Martinez, who also told reporters that the singer "made some statements that he had consumed some alcohol, and that he had been smoking marijuana and consumed some prescription medication."
Article continues below advertisement
The pop star pleaded guilty months later.
On Aug. 13, 2014, Justin pleaded guilty to careless driving and resisting arrest as part of a plea deal in which prosecutors dropped the drunken driving charge. Per the agreement, Justin was required to get 12 hours of anger management counseling, attend a program about the impact of drunken driving, and donate $50,000 to the charity organization Our Kids, according to CNN.
"I hope that he realizes that his actions not only lead to consequences that affect him, but they lead to consequences that affect others who are looking up to him as a role model," Judge William Altfield said at the time. "Here is someone who is young. His whole life is ahead of him and he just hopefully will get the message. He will grow up. He will use all of his talents positively for young persons."
Article continues below advertisement
Justin says he was "hurting" and "unhappy" at the time … and he "wore too much leather."
In his Instagram caption on Saturday, Justin said the arrest was not his finest hour and that he isn't proud of where he was in his life. "I was hurting, unhappy, confused, angry, misled, misunderstood, and angry at God," he said.
Then, of his sartorial choice, Justin quipped, "I also wore too much leather for someone in Miami."
He went on: "All this to say, God has brought me a long way. From then till now, I do realize something. God was as close to me then as He is right now. My encouragement to you is to let your past be a reminder of how far God has brought you. Don't allow shame to ruin your 'today.' Let the forgiveness of Jesus take over and watch your life blossom into all that God has designed you to be. Love you guys with my whole heart."