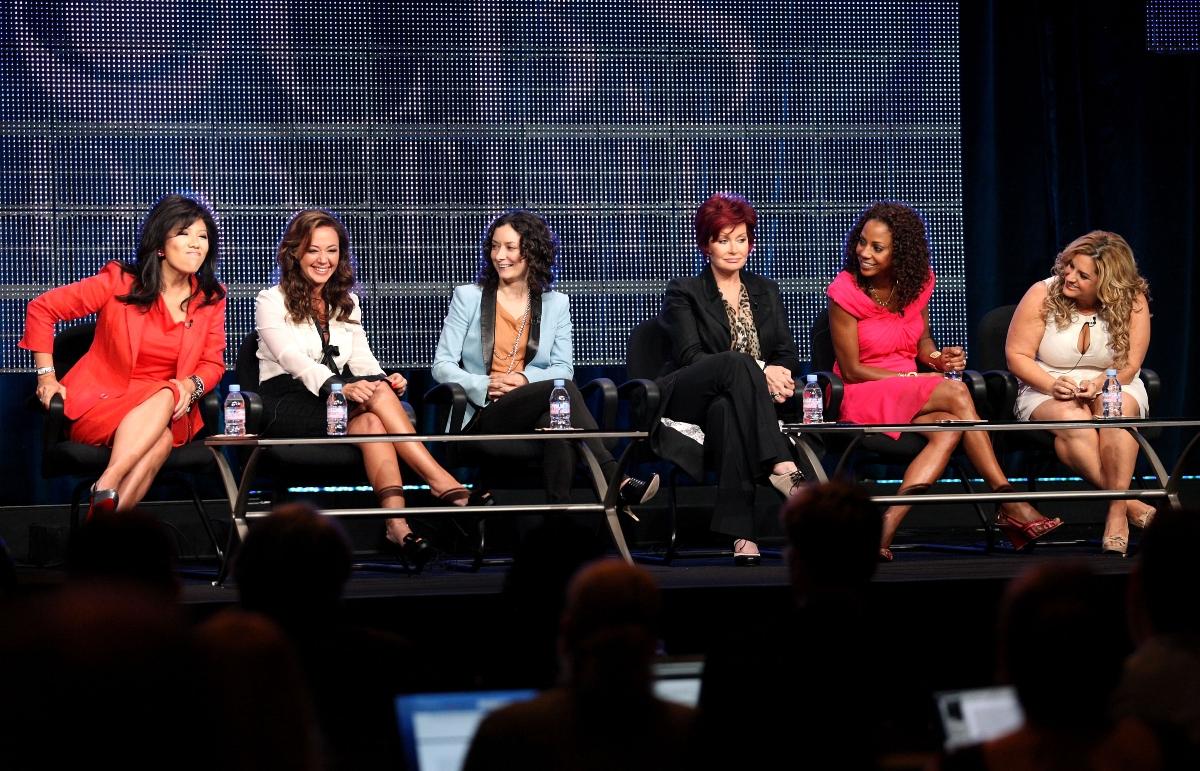 Leah Remini Still Claims Sharon Osbourne Got Her Fired From 'The Talk'
The CBS daytime talk show The Talk, created by Roseanne actress Sara Gilbert, made its debut back in 2010. The Daytime Emmy award-winning show's original hosts were Julie Chen, Sharon Osbourne, Sara Gilbert, Holly Robinson Peete, Leah Remini, and Marissa Winokur. After only one season, Leah and Holly, along with Marissa, were fired from the show and were off The Talk host table. Aisha Tyler and Sheryl Underwood replaced the ladies.
Article continues below advertisement
Why was Leah Remini fired from 'The Talk'? She said it was Sharon Osbourne's doing.
Several months after being fired from The Talk, Leah spoke out about her early exit. As reported by BET, in a Twitter question-and-answer session, She revealed, "Sharon thought me and Holly were ''Ghetto,'' (her words) we were not funny, awkward and didn't know ourselves." They also report that Leah told one of her followers, "Sharon said she asked 4 us to be fired," and stated to another, "I didn't claim this; she admitted this on Howard Stern."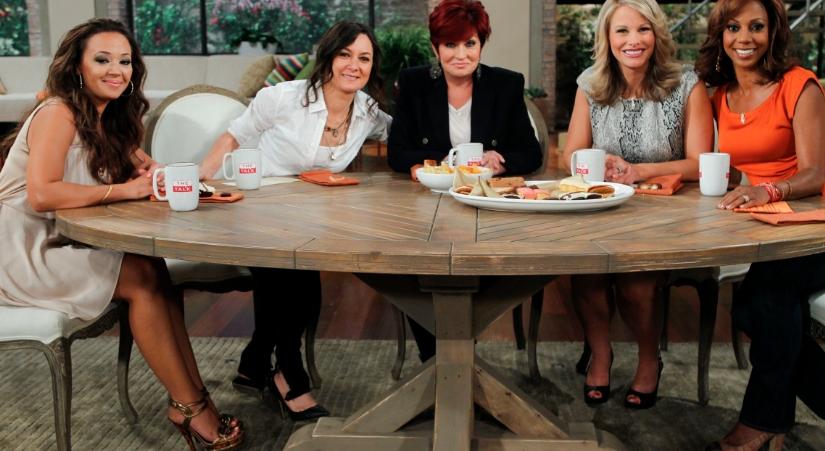 Article continues below advertisement
Leah claims that she and Holly were totally in the dark about why they were fired from the show until Sharon made the alleged radio show confession. Sharon denied that she had anything to do with Leah being fired from the show and took to Twitter about the allegations. Sharon said in one tweet, "Let me just go on the record to say..."
Then in a series of tweets declared, "I had absolutely nothing to do [with] her departure from the show & have no idea why she continues to take to Twitter to spread this false gossip. Leah knows that I have never been in the position to hire or fire anyone on the show. It's been seven months. It's time to move on."
The Inquisitor has a screenshot of all her tweets. The network never commented on the exact reason why Leah was fired from the show, and Leah felt that it was Sharon who got her fired.
Article continues below advertisement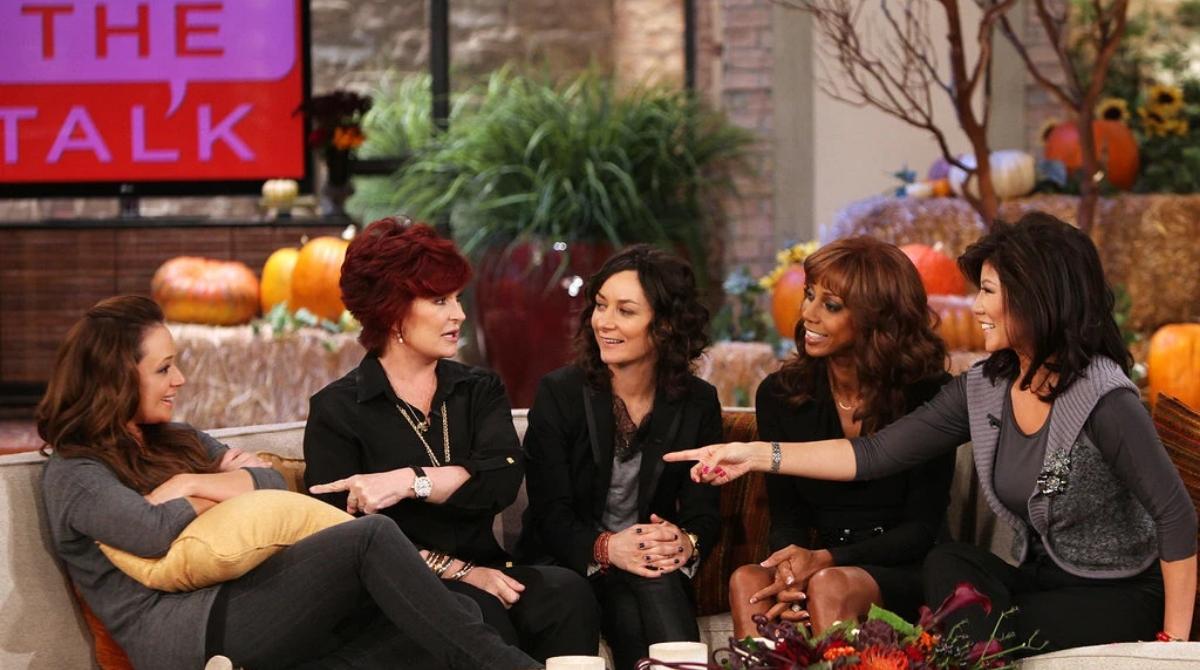 Leah Remini changed her tune in 2015 and said 'The Talk' was right to fire her.
A couple of years after the Kings of Queen actress was fired from The Talk, both Leah and Sharon stopped taking to social media to hash out their differences. This time, Leah went on the radio show The Howard Stern Show and confessed that CBS was right in firing her. In the episode in 2015, Leah admitted that she was "not good at interviewing celebrities" because she didn't like working around the requests of publicists.
Article continues below advertisement
She also stated, "I want to hear the real s--t." The actress also told Howard and listeners that if she "wanted to be in this kind of show, I need to shut my mouth and do what my bosses tell me to do. I can't do that."
Leah also told Howard that she was upset that Sharon had insinuated she wasn't genuine in interviews. On the radio show, she did say that she had seen Sharon and Julie and had confronted them about all the drama but did not divulge information about the reunion on Howard's show.
But in 2021, Leah Remini switched back to her original stance that Sharon Osbourne got her fired.
In a new interview coming off the heels of the crazy blow-up between The Talk co-hosts Sharon and Sheryl, Leah still blames Sharon for getting her fired from the show and also stated Sharon constantly used offensive slurs and names to refer to her fellow cast members. Journalist Yashar Ali published the article on March 16, alleging that Sharon had referred to her former The Talk co-host Julie Chen as "slanty eyes" and "wonton."
Article continues below advertisement
The article also claims that Sharon called former co-host and executive producer Sara "p---y licker" and "fish eater," citing Leah as a source that came forward with this news. She also shared in the interview, "Although being fired was devastating at that time, in part because someone we considered a friend turned on us for a show we helped to create, I am grateful for the time away to do the work I needed to do."
Article continues below advertisement
The exact reason for Leah being fired from The Talk most likely will never be known, but her former colleague Holly did back up her statement in a tweet about Sharon calling her and Leah "ghetto."
The Talk is currently on pause as CBS investigates the allegations of offensive language used by Sharon.