Mei Was Temporarily Removed From the 'Overwatch 2' Roster — Here's Why
Why was Mei removed from 'Overwatch 2'? The classic 'Overwatch' character was temporarily removed from the roster while the team addresses glitches.
For a gaming franchise that was once on top of the world, the current state of Overwatch 2 a month after its October 2022 release is troubling, to say the least. The game was previewed as a major (albeit confusing) content update to the original Overwatch, which was released in 2016 to critical acclaim and worldwide popularity. The sequel received mixed to tepid response upon its release, with many complaints lobbied against its numerous gameplay issues.
Article continues below advertisement
Between numerous reports of the game crashing, issues with online matchmaking, and players having trouble transferring their old Overwatch accounts to the new game, the long-awaited sequel is having a pretty rough start. In fact, some of the glitches have gotten so egregious that characters have to be removed from the roster while the team at Blizzard Entertainment tries to fix them.
One of those characters is fan-favorite Mei, but why was she removed from Overwatch 2?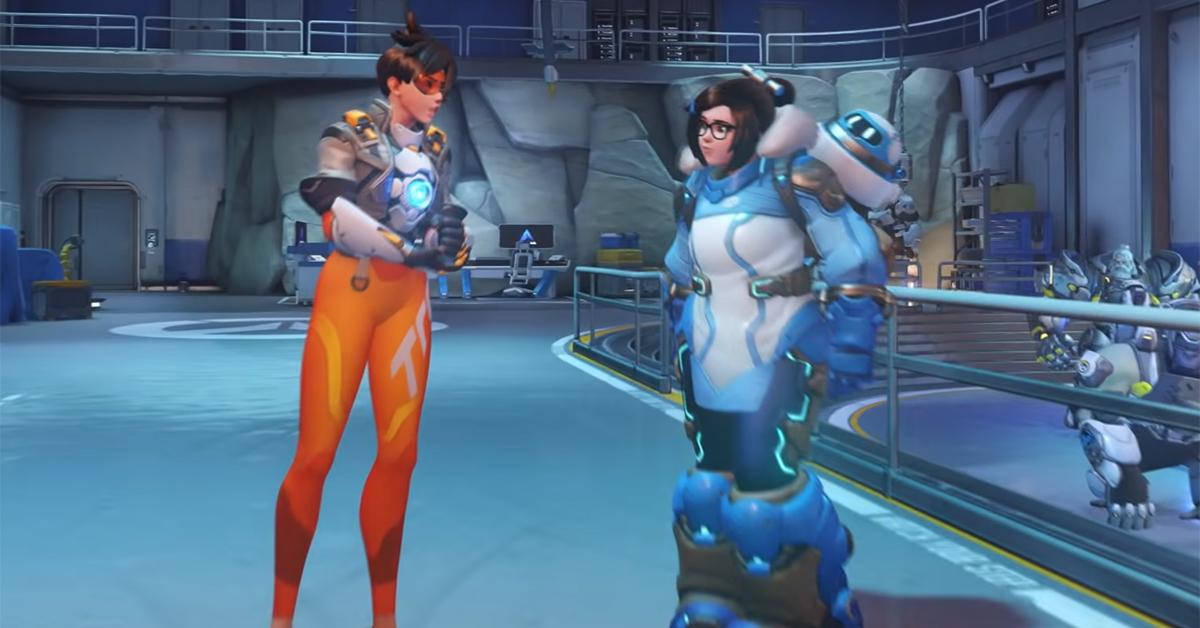 Article continues below advertisement
Why was Mei removed from 'Overwatch 2'?
Mei is a Chinese scientist who uses her arsenal of ice-controlling gadgets to fend off her foes. Her weapons include an Endothermic Blaster that shoots ice, a healing Cryo-Freeze device, an Ice Wall, and a Blizzard attack that covers a large AoE.
She was part of the original roster of playable characters in the first Overwatch and is easily one of the most recognizable characters in the game's colorful cast.
Unfortunately, Mei is the latest victim of the ongoing issues fest that is Overwatch 2. On Oct. 31, 2022, an official Overwatch forum post confirmed that the dev team has temporarily removed Mei from the roster in order to address a bug with one of her abilities.
"We are working to address these issues as quickly as possible and aim to bring Mei back in our upcoming patch which is set for November 15," Blizzard writes. An example of the bug in question was captured on Reddit.
Article continues below advertisement
Reportedly, players have been able to climb up on top of the wall in enclosed areas and travel through ceilings and outside of map boundaries in order to gain unintended advantages in a match. As of this writing, you cannot select Mei from the Character screen until these issues have been addressed.
Fans have since voiced their displeasure at her removal, with one person tweeting, "It's really impressive how Blizzard has managed to unfix characters from Overwatch 1 to 2."
Article continues below advertisement
Mei is simply the latest character to be removed from Overwatch 2's roster since its launch. In mid-October, Bastion and Torbjörn were also taken off the list to address exploitable bugs. Reportedly, a glitch with Bastion allowed players to continually spam his Ultimate attack, which already covers a wide area around him on its own. While both characters have since been returned to playability, it apparently came at the cost of Mei being removed.
Hopefully, another character won't have to be sacrificed in order for Mei to make it back into the game.
Overwatch 2 is available on PlayStation, Xbox, PC, and Nintendo Switch.