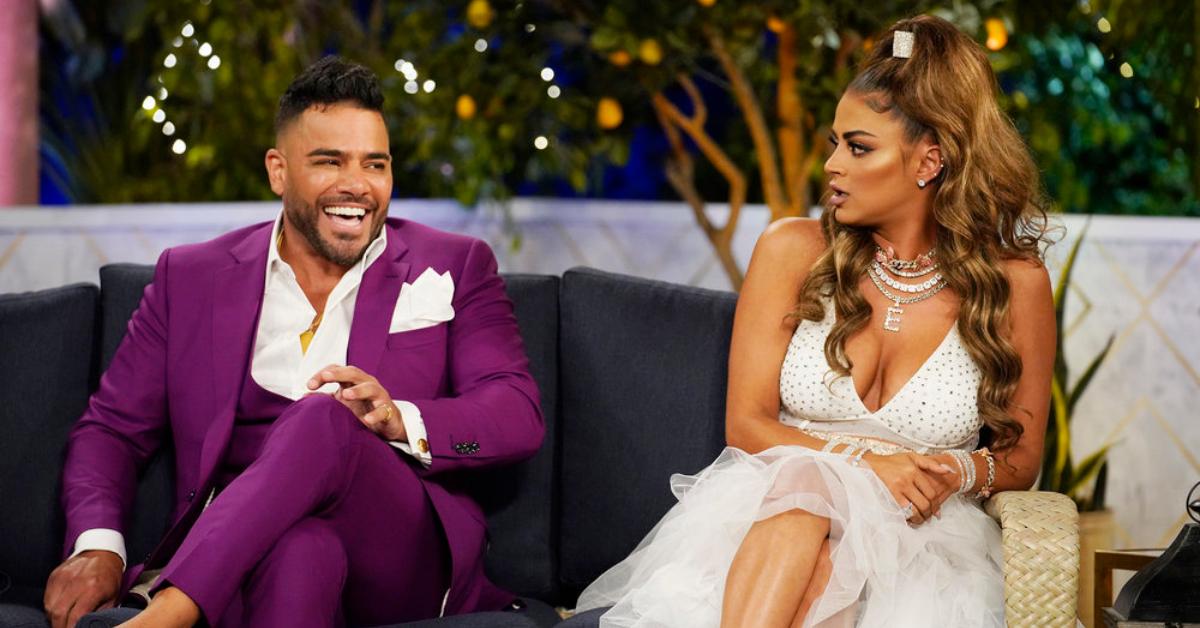 This 'Shahs of Sunset' Star Is Facing a Felony Charge
Why was Mike Shouhed arrested? News of the 'Shahs of Sunset' star's arrest surfaced in April 2022. Here's everything we know so far.
After striking out in the Las Vegas commercial real estate industry, OG Shahs of Sunset star Mike Shouhed moved back home to Beverly Hills to start anew. However, Mike's streak of bad luck didn't end there. Only three years after he made his Bravo debut, he married and subsequently divorced his now ex-wife, Jessica Parido.
Article continues below advertisement
Since then, it seems that things have been looking up for Mike as he's newly engaged to his fiancé, Paulina Ben-Cohen. But new reports suggest that he's found himself in hot water yet again. This time, though, he's in trouble with the law. So, why was Mike Shouhed arrested? Read on for details.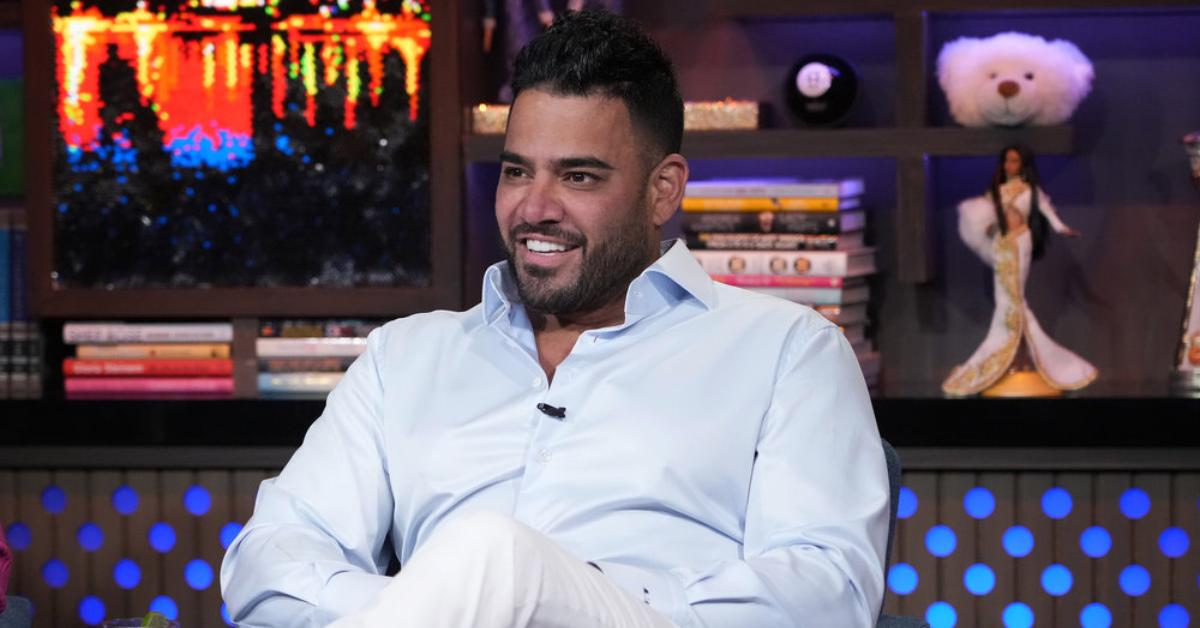 Article continues below advertisement
Why was Mike Shouhed arrested?
On Monday, April 4, Page Six reported that Mike was arrested for domestic violence. The news was confirmed by the Los Angeles Police Department, who responded to a call in West Valley around 10 p.m. PST on March 27. The LAPD apprehended the Bravo star for "intimate partner violence with injury," and indicated that the alleged victim was "visibly injured."
Mike was booked around 1 a.m. PST the following morning and was later charged with a felony count of corporal injury on a spouse or cohabitant. However, he was released hours later on a $50,000 bond. Since then, Mike has deactivated his Instagram account and denied the allegations of abuse by way of his lawyer. He's set to appear in court again on July 25.
Article continues below advertisement
Though Mike's accuser remains unnamed, we can assume that he was involved in a dispute with his fiancé. The month before the incident, Paulina posted a picture of her and Mike on Instagram with the caption, "My forever Valentine," which led fans to believe that the couple was in a good place.
Article continues below advertisement
However, recent headlines suggest that there may be trouble in paradise. And this isn't the first time the couple's issues have been put under a microscope. In May of 2021, Mike admitted to sexting other women.
Mike Shouhed previously admitted to cheating on his fiancé, Paulina Ben-Cohen.
In Season 9 of Shahs of Sunset, Mike and Paulina were at the center of controversy after rumors of infidelity surfaced among their friend group. Ultimately, Mike copped up to his infidelity and issued a public apology. He blamed his indiscretions on the COVID-19 pandemic and boredom. But according to Mike, hindsight is 20/20.
Article continues below advertisement
He told E! News of his infidelity, "Looking back, I feel really stupid for allowing myself to engage in that conversation, even though those text messages were for a few hours, and [just] one day that those messages happened, reliving it now feels like…like it was going on for a long period of time."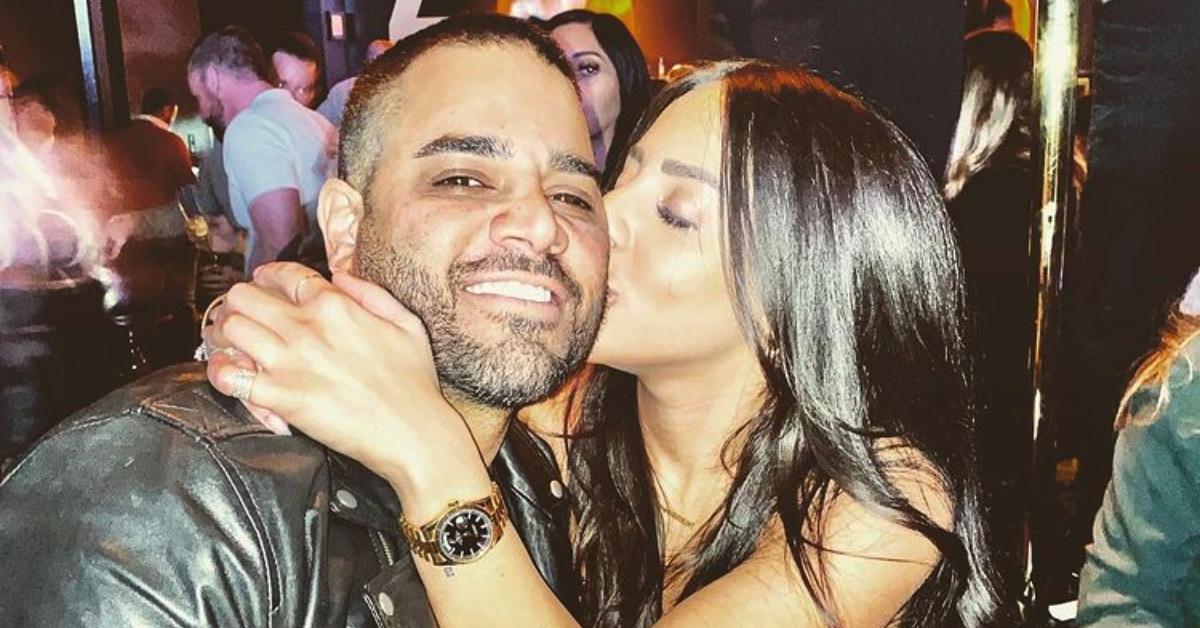 "It just hurt her, it hurt me, it was a learning experience and I realize that I shouldn't do that," he added.
Following the scandal, Mike insisted that they were "more in love" than ever before.
Mike shared, "I groveled, I begged, I apologized, and I realized that what I have with Paulina means more to me than any amount of stimulation I might have gotten from a conversation I shouldn't have had."