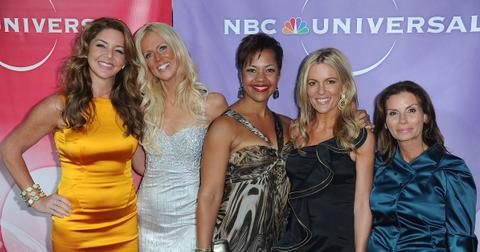 Here's the Real Reason Why 'The Real Housewives of D.C.' Got Canceled After One Season
By Leila Kozma

Updated
"When the FBI is asking for raw tapes of your show, good thing to maybe not move forward," Andy Cohen remarked during a previous episode of Watch What Happens Live.
It's uncertain why The Real Housewives of D.C. got canceled after just one season in 2010. However, many blamed it on Michaele Salahi, the most controversial housewife to appear on the show. So, what did she do?
So, why was 'The Real Housewives of D.C.' canceled?
"We had an amazing season and we told stories that were unique to any other in the franchise [...] I wish all our D.C. wives the best and hope to work with them again in another capacity," Andy told People.
The show host's remarks offer little clarity on why exactly the show got canceled. However, most viewers and cast members were pointing their fingers at Michaele, who caused a good bit of trouble during her time on The Real Housewives of D.C.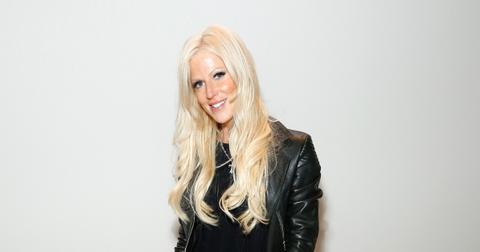 Take an infamous incident that saw the would-be celebrity gatecrash a party at The White House — while making sure that her pampering session and journey to the big event were captured on the popular reality TV show.
As The Telegraph reveals, Michaele and her husband, Tareq, spent considerable time doing research and preparatory work for the big event. They even reached out to Tim Burke, the director of MTV Blaggers! for advice on how to haggle their way inside the building.
Although the couple didn't have an invite to former U.S. President Barack Obama's first State Dinner, they did manage to work their way past several checkpoints, including one requiring photo identification.
In fact, their hack was so successful that they managed to take a few snaps with the Marine guards — the people responsible for implementing security controls.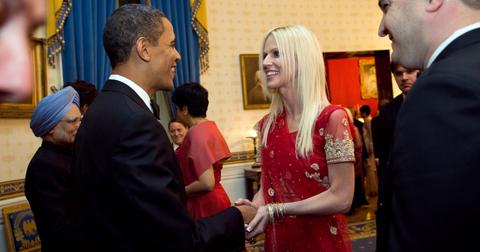 The episode titled "Party Politics" captures Michaele's day-long pampering session and her and Tareq's limousine ride to The White House.
Although there was no footage of how they got past security, Bravo came under scrutiny for dedicating an entire episode to the heavily-contested move anyway.
On another occasion, Michaele kicked up some fuss by inviting The Real Housewives of D.C. crew to film a training session she undertook with The Washington Redskins Cheerleaders Alumni Association (aka "the first ladies of football").
However, she didn't tell the filming crew that she has never been part of the NFL cheerleading team — and that she couldn't perform a basic routine.
Incidents like these garnered a great deal of criticism, with most viewers and commentators making a strong case against the idea of having to watch the Salahis get into trouble week after week.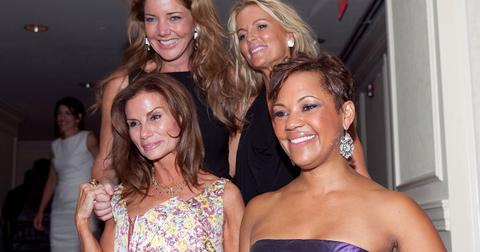 "It's not the Salahi show," fellow 'RHODC' cast member Stacie Turner remarked.
"I sort of knew this was going to happen [...] The other women didn't want me back on the show, and Andy stood his ground and said there wouldn't be a show without me on it. I'm grateful to him for that," Michaele said in a previous interview with People.
The celeb claimed that her fraught relationship with fellow cast members was the main reason behind the cancelation of the show.
Her antics didn't land well with the other housewives, who felt uncomfortable with the idea of being publicly associated with her.
"The show really is not the Salahi show," The Real Housewives of D.C. cast member Stacie Turner told AP Archive.
Although it's uncertain why The Real Housewives of D.C. got canceled, Michaele's questionable PR moves might have had to do with it.