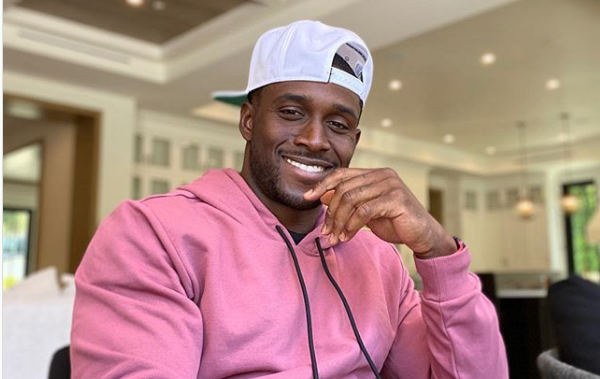 Reggie Bush to Receive Welcome From USC — Why Was He Banned to Begin With?
Reggie Bush is finally a part of the USC Trojans family after a 10-year "disassociation" period from the NCAA — but why was he ever banned from the school in the first place?
For Reggie, while the ban definitely left a bit of a smudge on his record and name, that was quickly erased when he announced he'd be forgoing his college football playing to take a step up to the big leagues and sign an NFL contract.
Article continues below advertisement
Reggie signed with the New Orleans Saints, where he played for five seasons including a Super Bowl win in 2009. Unfortunately, that wasn't his best year from a playing standpoint. He played for the Saints one more season before moving on to play for the Miami Dolphins, then the Detroit Lions, the 49ers, and finally the Buffalo Bills before retiring.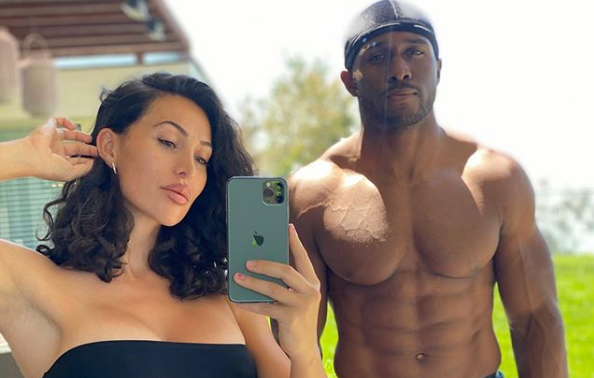 Article continues below advertisement
Why was Reggie Bush banned from USC?
It all boils down to a topic nobody wants to talk about and everyone gets a little antsy when discussing: and that's the politics of sports in universities.
It's no secret that college sports are big, big business. It's where potential professional stars are scouted and make names for themselves, it's where the beginning of athletic legacies begin and glimpses of the next potential phenom are shown.
But in order to maintain the integrity of the game, college players, who dedicate their entire lives to their respective sports, like Reggie Bush did for football, aren't allowed to legally be compensated for their efforts.
Even though college football coaches at universities are usually paid way more than professors and other administrators. Even though tickets are sold to these games that the university profits from.
Article continues below advertisement
This is despite the fact that the games are televised and networks make big money off of advertising dollars. This is also despite the fact that there are video games, jerseys, and countless other pieces of merchandise tied to big college team franchises. University athletes aren't allowed to accept any payments whatsoever.
The fact is, however, a lot of them do in very roundabout ways.
Article continues below advertisement
A four year "extra benefits" investigation conducted at USC revealed that Reggie and his family members had received cash payments, travel expenses, and a San Diego home where his parents were able to live free of charge for a year and given $10,000 to furnish with whatever amenities they pleased.
The Heisman Trophy winner was forced to give back his prize and the NCAA banned him from having any association with the university.
Additionally, his athletic scholarships were taken away and there was a "trickle down" effect on other athletes who were penalized as a result of the NCAA's findings on Bush. The Super Bowl winner spoke with The Athletic about how he felt when the news first broke:
"It was a horrible feeling, one of the worst feelings in the world," when discussing the sanctions brought upon not just him as a player, but USC as a whole.
Article continues below advertisement
"It felt like I died when I had to hear that there weren't gonna be scholarships for kids because of me or because of something connected to me. I'm still not over that. It's just something you learn to live with."
For 10 years, Reggie wasn't allowed to have any affiliation with the USC campus. He wasn't allowed to visit, and asterisks were put next to his name on his career stats with the university.
Article continues below advertisement
Reggie Bush's disassociation with USC is finally over.
Even though the school's 2004 national title was stripped, the school is looking forward to welcoming Reggie back to its campus and as a member of the university's community. LenDale White, a fellow running back who played with Reggie, has said, "It's definitely long overdue. Reggie should've never been in this situation, considering he was a kid when this went on. We're 35 years old now. I definitely believe it's time."
LenDale continued, "Reggie don't owe anybody an apology. He don't owe nobody nothing."
Former USC Trojan tight end Alex Holmes was also supportive of Reggie, "At no point in time have I ever felt any negativity towards him — at all. The reality … is that Reggie didn't do anything wrong." (h/t The Los Angeles Times)