'Venture Bros.' Fans Are Not Going to Be Happy About the Show's Fate
Why was 'The Venture Bros.' canceled on Adult Swim? Seven seasons of the show is all Cartoon Network will produce. Find out what happened.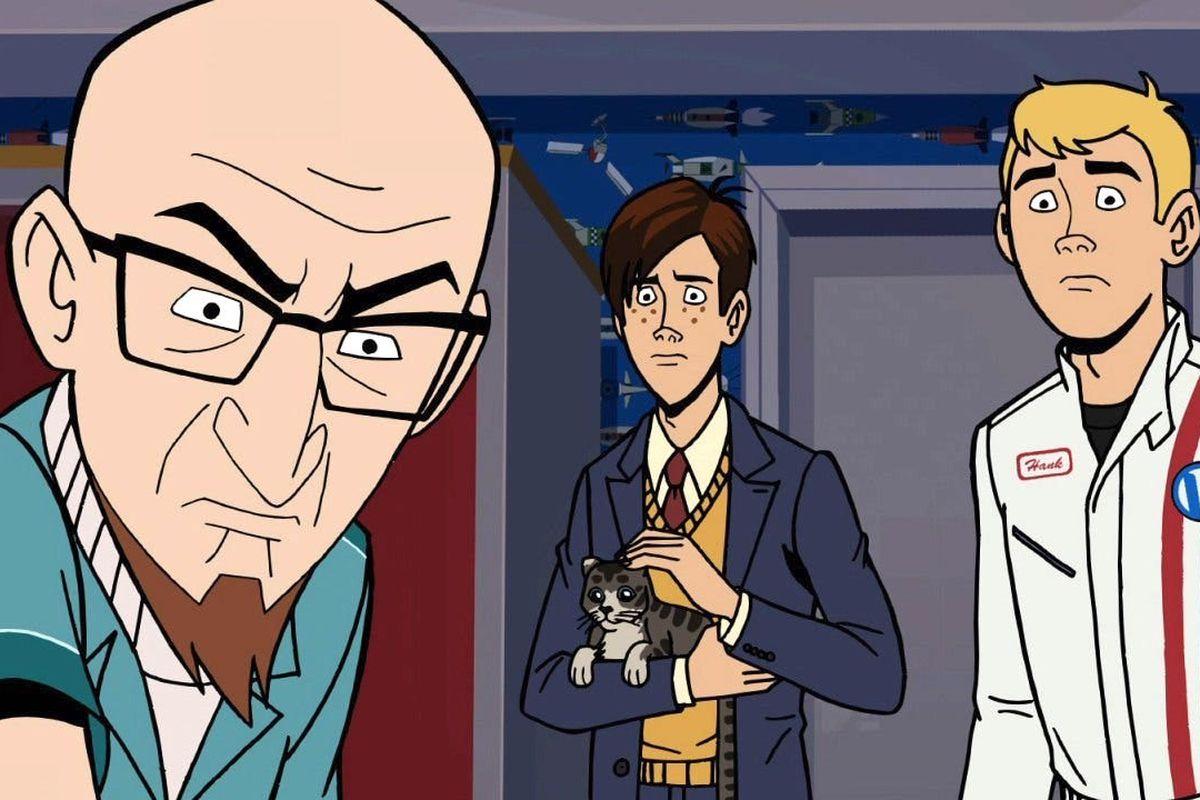 If you're a longtime Adult Swim viewer, you've probably seen a bunch of amazing and hilarious cartoons over the years, from a huge collection of dubbed anime to original ideas unlike anything else on TV. While Rick and Morty is now synonymous with Adult Swim for being their critical and commercial darling, back in 2003, The Venture Bros. was a smash hit with fans. So, why was it canceled?
Article continues below advertisement
Why was 'The Venture Bros.' ultimately canceled on Adult Swim?
If you're not familiar with the show, here's the skinny: It began as a parody of Johnny Quest and followed the exploits of the Venture family. Hank and Dean were Hardy Boys-esque figures who always found themselves in some sort of trouble thanks to their emotionally insecure and quasi-brilliant father, Dr. Thaddeus, aka "Rusty," and his trusty bodyguard Brock Samson. Thaddeus always lived in the shadow of his brilliant adventurer/scientist dad.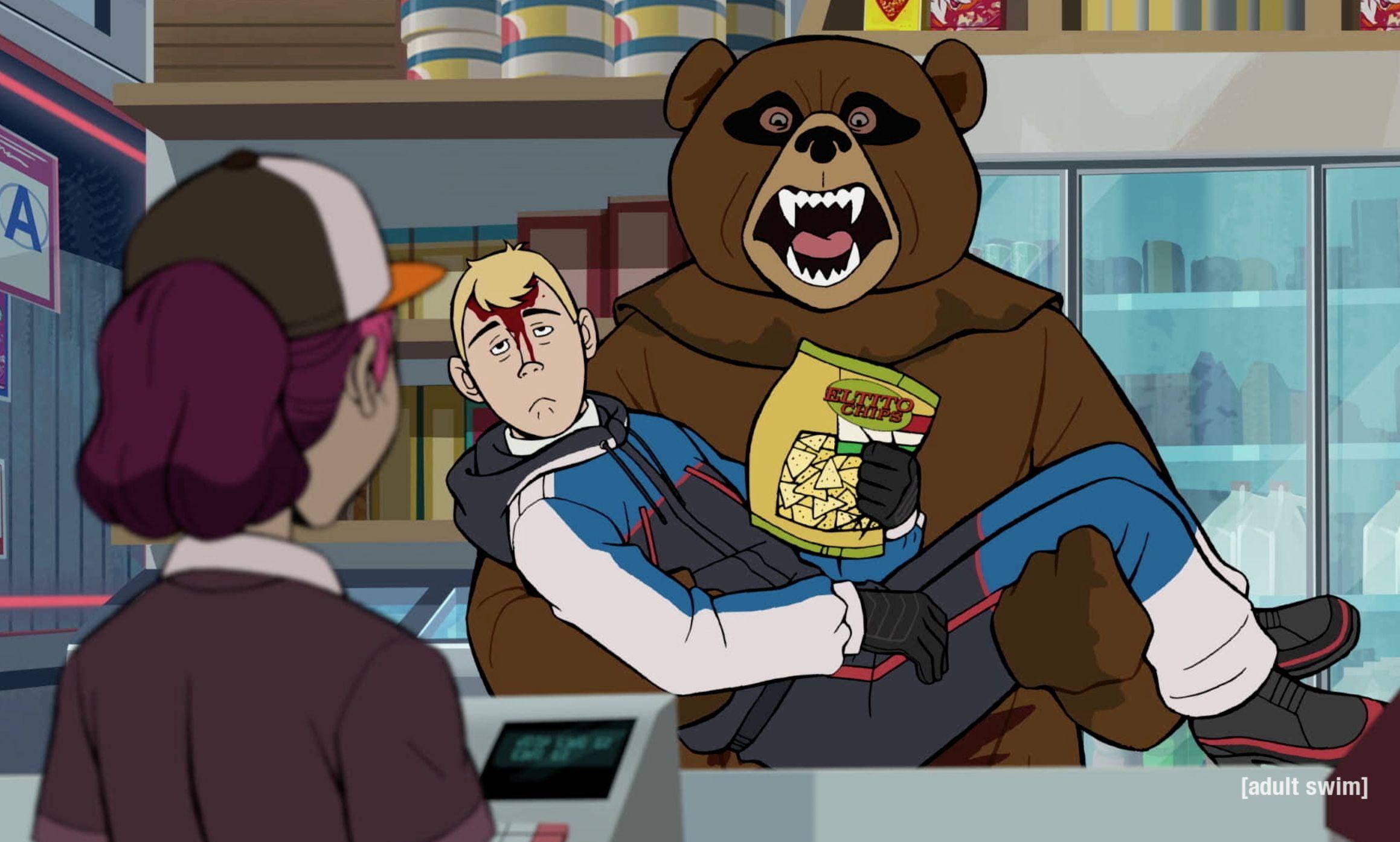 Article continues below advertisement
The show played with the tropes of "good guys vs. bad guys" and humanized even the baddest of baddies by harping on all of their foibles and imperfections. Thaddeus' arch-nemesis is the Monarch and the Guild of Calamitous Intent, but the plots of "good vs. evil" always seemed to take a backseat to jokes and the interpersonal relationships between its characters, not to mention off-the-wall references and side conversations between henchmen.
The series officially had a solid 15-year run with some seven seasons. While that may not seem like a lot, there's a ton of work that goes into producing animated shows — they take forever, especially with an artistic style as detailed as The Venture Bros. Christopher McCulloch, the show's creator who also goes by the pen name Jackson Publick, confirmed that the news of the show's cancellation is all too real.
Article continues below advertisement
"Unfortunately, it's true. #VentureBros has been canceled. We get the highly disappointing news a few months ago, while we were writing what would have been season 8. We thank you, our amazing fans, for 17 years of your kind (and patient) attention. And, as always, We love you."
Article continues below advertisement
Will Adult Swim add more 'Venture Bros.' content to its long list of episodes?
Interestingly enough, the network had posted that although the show is canceled, it still wanted "more Venture Bros." and even said that they've "been working with Jackson and Doc to find another way to continue the Venture Bros. story."
Article continues below advertisement
So, what would that look like? Would there by one-off movies? A graphic novel series? Maybe putting the show on different streaming platforms? It seems like putting it on TV isn't viable for Adult Swim anymore for whatever reason but if the network does want to indeed continue The Venture Bros. story, then what would that be?
Fans of the longtime show were disappointed to hear of its cancellation.
Article continues below advertisement
Maybe the show could become a Hulu original? After all, its seven seasons and 83 episodes are available on the streaming platform and perhaps Adult Swim could work out a deal with the NBC-owned property to get more content.
It wouldn't be the first time a major show got a new lease on life after going to a major streaming giant.
Article continues below advertisement
You got a second season on Netflix, and Lucifer is currently enjoying strong numbers on the platform. Plus, whenever there's buzz about a show being gone forever, people tend to re-binge it after getting all nostalgic.
What do you think? Will Venture Bros. find new life on Hulu?