Woman's Creepy Encounter Highlights Danger of Turning on Lights Immediately After Getting Home
A woman shared a scary anecdote involving a long-term tenant in her apartment building, and why it's a good idea to delay turning on your house lights.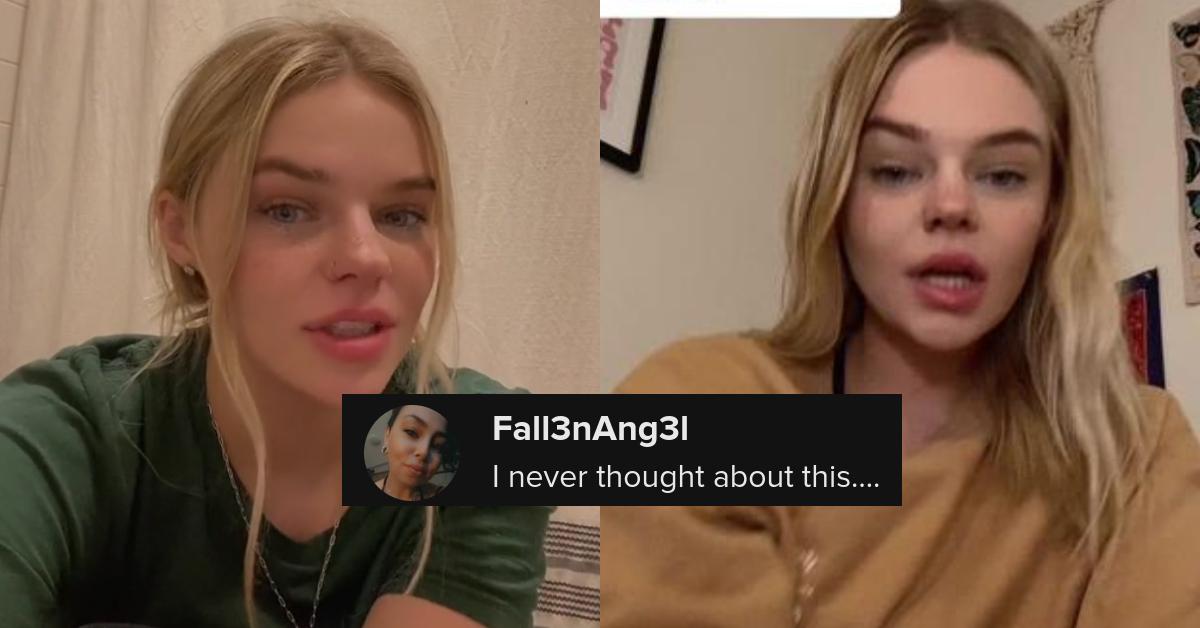 Stalkers love to monitor and see people's routines, as predictability can help them plot when they're going to try and corner you into an unwanted conversation/interaction, or the kind of attack that Joe from You would approve of.
If you think that someone might be stalking you, it might be a good idea to frustrate whoever's doing the stalking by frequently changing your routines.
Article continues below advertisement
And now, a young woman is going viral on TikTok after sharing a way for folks who live in apartment buildings to help keep themselves safe against potential stalkers and creeps who watch their every move — and her experience in using this trick is rooted in a couple of encounters she's had with a guy that just rubs her the wrong way.
Mary Alice (@heyitsmaryalice) begins the video by looking into the camera and saying: "When you go home at night don't turn your lights on immediately after you get in your apartment. Especially if people can see the windows of your apartment from the street. Because if someone's following you home they're gonna know what apartment you live in."
Article continues below advertisement
She continued, "When I got home tonight I got out of my car and there was a man getting s*** out of his car." Mary goes on to say that her intuition was immediately triggered as she never saw this person hanging around her apartment building previously. "I had never seen him before this morning."
Article continues below advertisement
She went on, "When he was in my apartment complex area and he just gave me bad vibes but whatever. I get out of my car at night, and he tries to make conversation with me about my headlight because it's out right now. I'm like oh yeah I know I just have to get around to it whatever."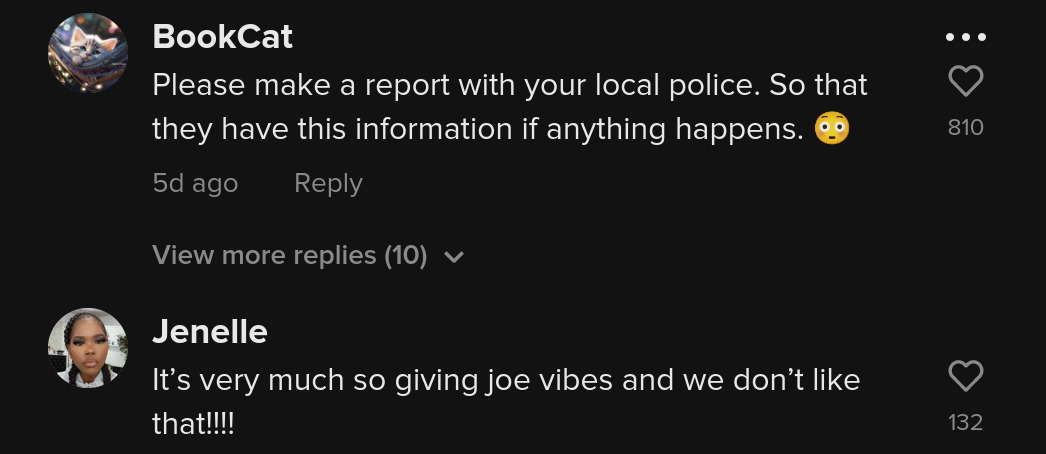 Article continues below advertisement
Mary says that after having a chat with him she goes back to her apartment, but refrains from flicking any of the light switches. "I go inside, don't turn the lights on, but I have a feeling to check my Ring camera." She nods her head for a bit before saying, "He's standing in the street, he's very close to my apartment building, staring at my building, and he did not leave for like five minutes."
Mary divulged more about the chilling encounter she says she had, "I mean like halfway through, he left the empty parking spot and hid behind a car, but, he waited to see. Um, so now he knows what car I drive and where I live just not my apartment. So, don't turn your lights on."
Article continues below advertisement

She adds in a caption for the video: "im so tired of feeling like prey !! my lights are only on in my bathroom now because its the only room i have with no windows"
Article continues below advertisement

Mary gave an update in a follow-up video where she states that she reported the incident to the police as well as her landlord, giving a description of the man.
The landlord told Mary that he knew exactly who she was talking about: but that he was a "good guy" so she didn't have anything to worry about.
Article continues below advertisement
She learned that he was a tenant in the building for some 10 years but he was in the process of moving out that month. Mary didn't want to share any footage of him in case it lead to any legal trouble for her down the line, but all of the necessary materials have been reported to the authorities so there's a record of her feeling threatened by this individual.
Article continues below advertisement

Mary then said that there was no way she believed her landlord's assessment of the man's character, as no one behaves the way he did and can still be considered a good person, a feeling that was all but confirmed when she spotted him again outside.
Article continues below advertisement

The TikToker says that she purposely avoided walking in the man's eye of sight when he was moving stuff in and out of his car (again) when she noticed that he was following her. As he followed closely behind, she says she grabbed her pepper spray and got ready to use it as she called her brother on the phone "very loudly."
Article continues below advertisement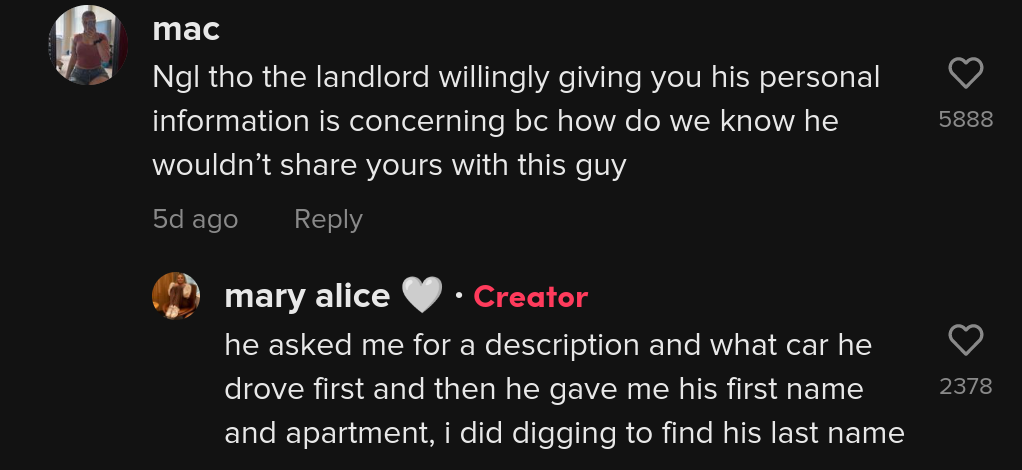 To be extra cautious, Mary got her brother and his girlfriend to walk her up to her apartment, where she says she feels safe once she's inside because she's got a ton of locks on the door. She also ensured that everyone in her life was made aware of who the man is, what he looks like, what his name is, the make and model of his car, and presumably its license plate information as well.
Article continues below advertisement

She also finished her video by going on a tirade against folks who accused her of lying, which she vehemently denied, saying that she has "nothing to prove to b****es I don't know."