Wife Creates Secret Bank Account Because Husband Won't Do "Bare Minimum" With Baby
A mom who was "begging for the bare minimum" from her husband decided to get a job and set up a secret bank account in a viral TikTok.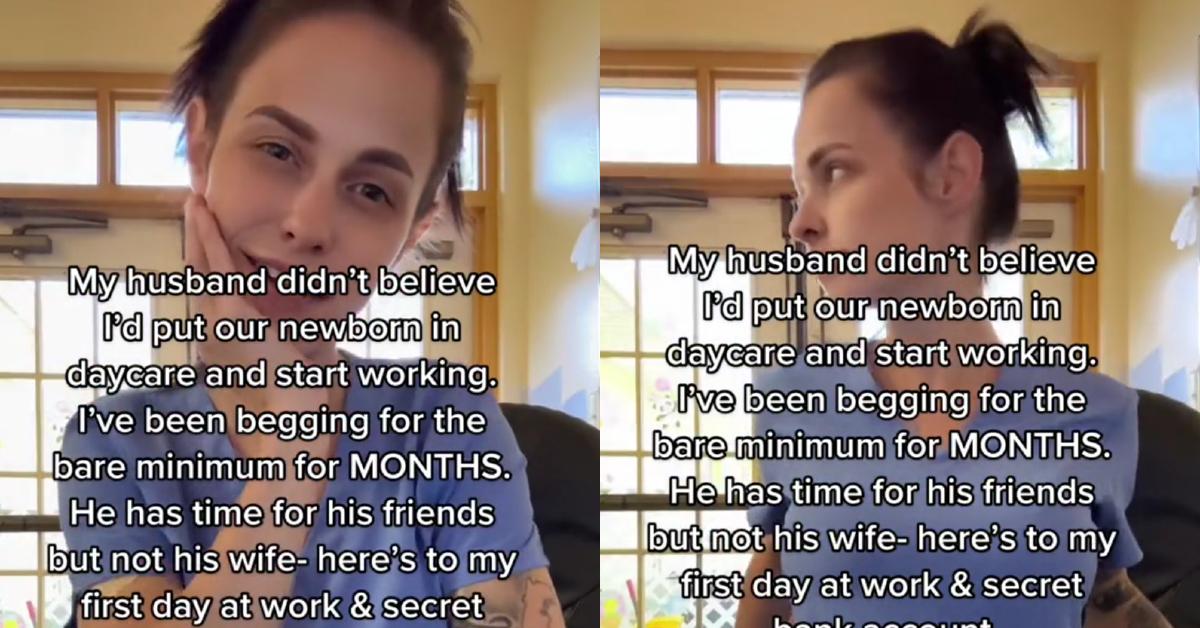 You won't have to search that much on the internet to find forums filled with folks in relationships who are griping about the lack of duties/chores sharing between them and their significant others.
Article continues below advertisement
Heck, Reddit's AITA sub is filled with posts from folks who are disgruntled with their significant others over monetary disputes and that their boyfriend/girlfriend/husband/wife isn't pulling their weight when it comes to maintaining a household.
And a TikToker named Marta (@officialmarta_xo) detailed how she is going about handling her own gripes with her husband after the birth of their newborn child in a viral post that's accrued over 106,000 likes on the platform thus far.
Article continues below advertisement
In a clip that shows her sitting at a desk, she details that her husband spends more time hanging out with his friends than he does at home with her and their kid.
Article continues below advertisement
She also adds that he was reluctant to think that she would ever get back to work and have a job of her own that would allow her to put their kid in daycare during working hours.
But Marta says that she did just that and marked the first day of her decision with her viral TikTok clip, while adding that she has been imploring him for months just to do the "bare minimum" in being a devoted father and husband.
Article continues below advertisement

She writes in a text overlay of the post: "My husband didn't believe I'd put our newborn in daycare and start working. I've been begging for the bare minimum for MONTHS. He has time for his friends but not his wife- here's to my first day at work & secret bank account"
Article continues below advertisement
According to The Jimenez Law Firm, the number one reason couples ultimately break up is due to infidelity, and the second biggest cause are monetary disputes.
Article continues below advertisement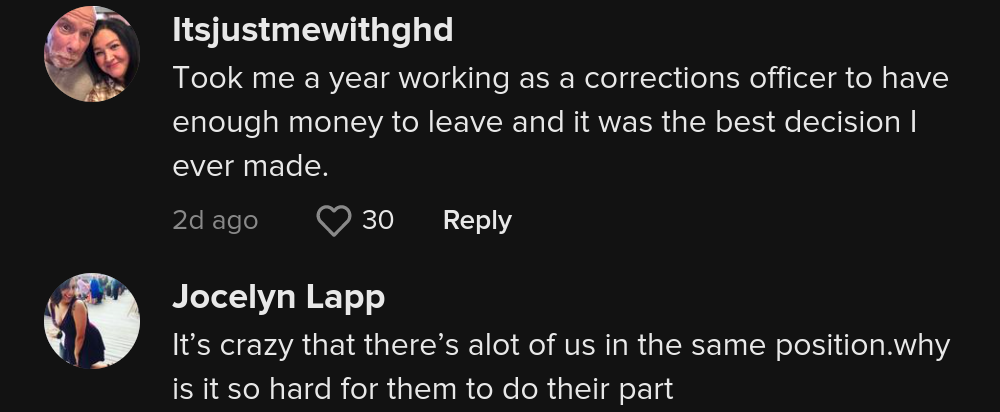 Judging from the comment replies to Marta's TikTok, there are other women who have been in similar positions as well: "That's what I did last June when my husband threatened to leave me, a then SAHM, penniless. I have 12k saved so far," one person wrote.
Article continues below advertisement
Someone else said that if their marriage is headed towards splitsville, then she may want to consider placing her money in a Federal Credit Union instead of a traditional bank.
"Make sure it's a credit union. If he request a financial audit credit unions can't turn over those paperwork without a federal indictment," the TikToker wrote.
Article continues below advertisement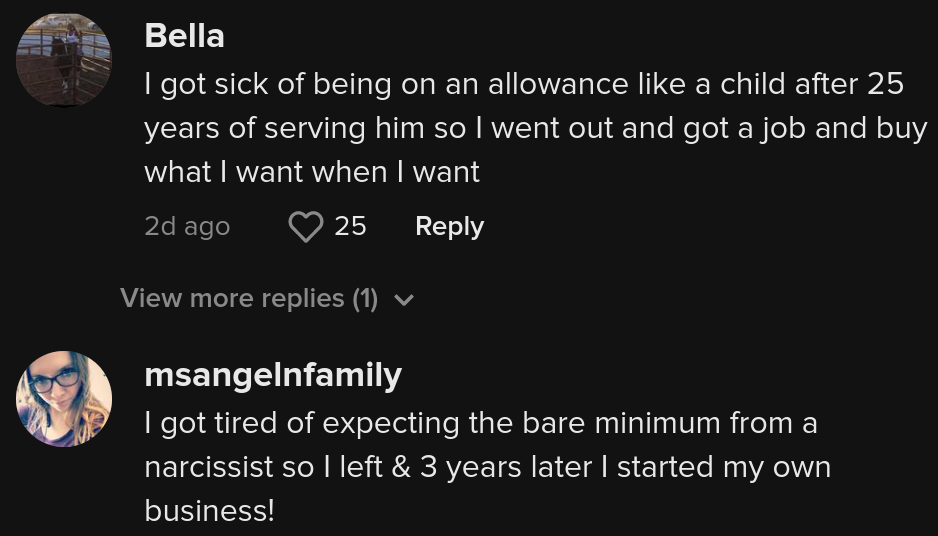 Another person said that they never regretted leaving their significant other and urged her to save up as much money as possible so she could be financially independent in the event that she does decide to leave: "Leaving was the best thing I ever did for myself. stack that cash and get out girl"
Article continues below advertisement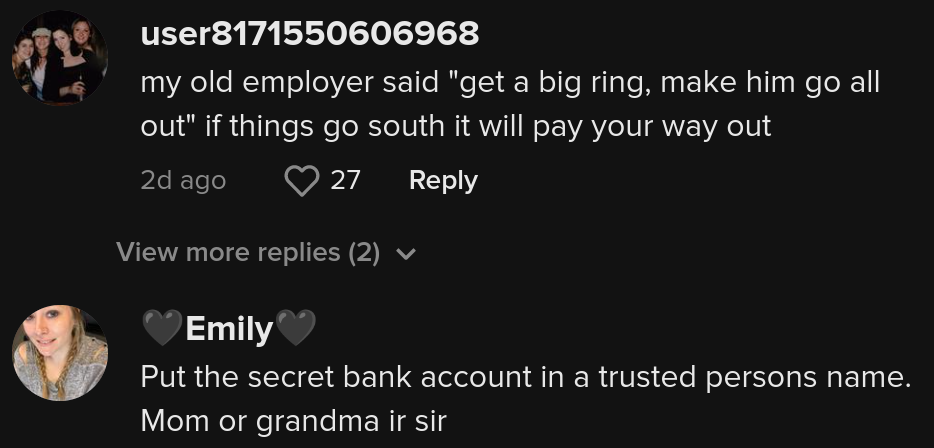 Someone else said that even if relationships are going great secret bank accounts are definitely the way to go: "I'm a firm believer of a secret bank account even if the relationship is okay because you never know. u go girl"
But another person said that they simply extricate money from their husband's bank account for a rainy day: "I take money from my husbands check and put it in my own account."