This Wife Cooks and Cares for the Children While Her Husband Does Nothing — Should He Help?
A debate about whether or not being a stay-at-home-mom counts as work has resurfaced after video of a man doing nothing while his wife cooks goes viral.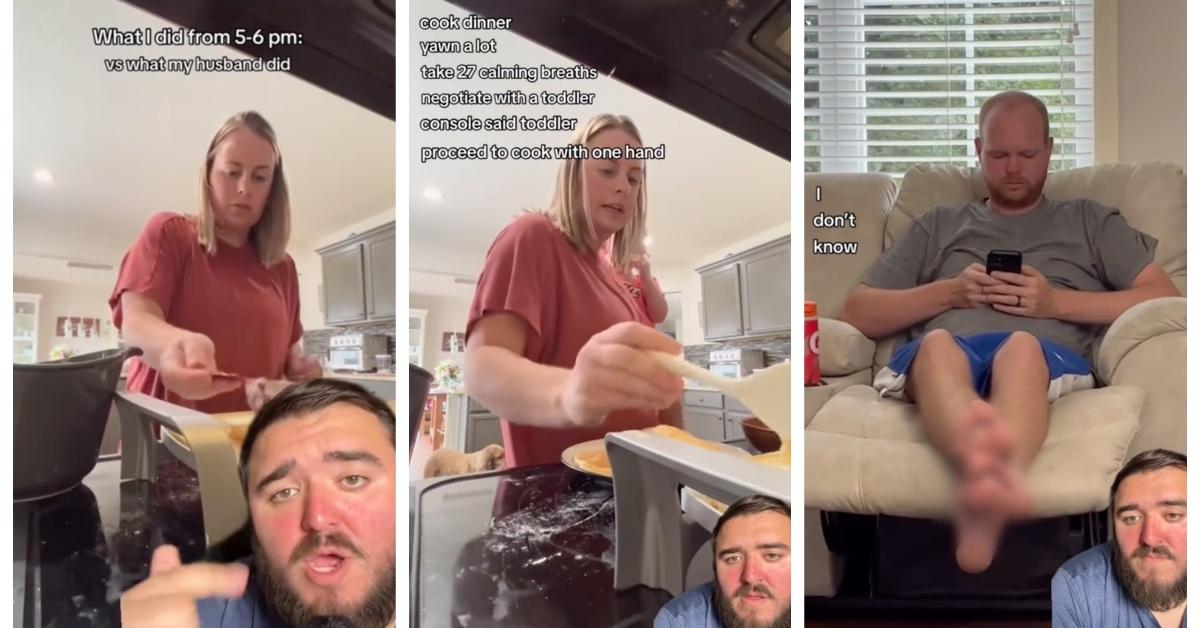 When I think of some of my favorite television moms, it really runs the gamut. Growing up, I used to watch a lot of reruns at my grandmother's house. I was particularly fond of Lucy from I Love Lucy, Donna Stone from The Donna Reed Show, and Samantha from Bewitched. Each of these women portrayed a different kind of mother, and I adored them for a variety of reasons. One thing they all had in common was the fact that they were stay-at-home moms.
Article continues below advertisement
This makes sense as these shows began in the 1950s and '60s. That dynamic became less and less common as time and feminism marched on, and thank goodness for it. I mostly enjoyed the comedic aspect of these shows, and the fact that these women were quite funny. I never clocked the work they did at home, but I recognized it was important. This is why one TikTok about what a wife does in an hour versus what her husband does really has my knickers in a bunch.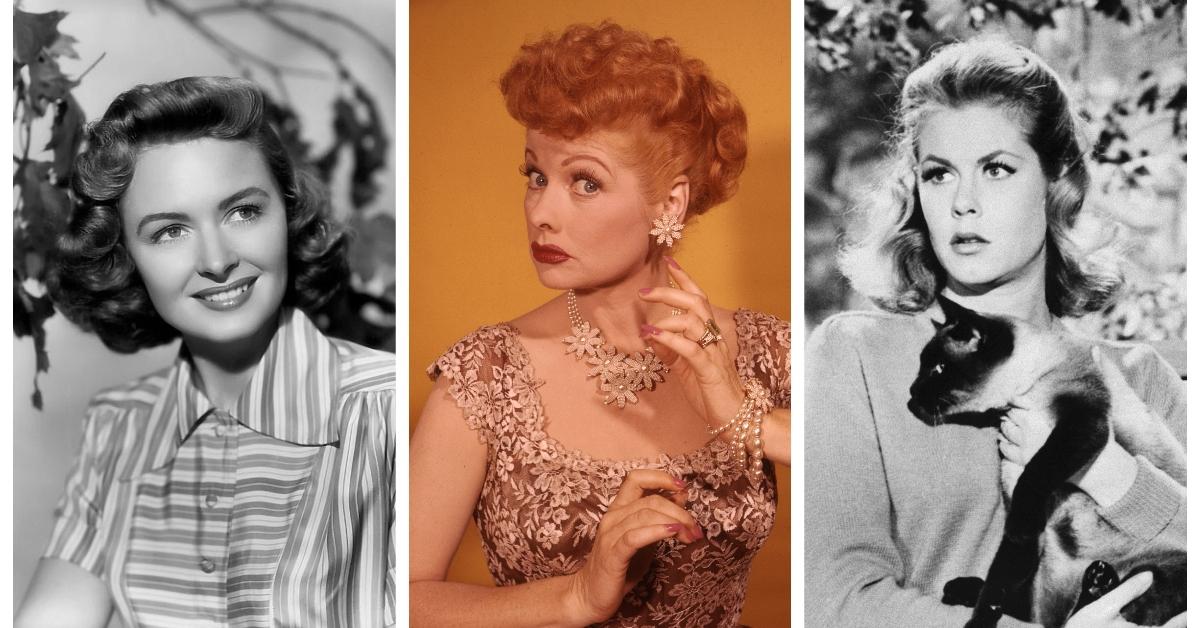 Article continues below advertisement
This guy should have helped his wife.
Ivan, who goes by @IvanGtv on TikTok, snagged a video a woman shared about what she does between the hours of 5 and 6 p.m. versus what her husband does. It's pretty enraging. Hint: He does nothing.
It comes across as a little performative, but that doesn't mean this isn't her actual life. As the woman, who I am calling Linda, literally stands over a hot stove making dinner, she yawns. Again, that part could be for show, but that doesn't take away from the fact that she is 100 percent doing this on her own. That's not a bit!
Article continues below advertisement
A child appears by Linda's legs and needs comforting. The dinner preparation has been changed from both hands to one hand while she picks up her daughter and sits her on one hip.
Article continues below advertisement
Occasionally Linda needs both hands to wrap around her daughter's back, as she throws her arms around her mother's neck. Some classic mom rocking from side-to-side ensues.
At some point, in text over the video, Linda writes that she has "considered running away" but opts to "laugh instead of cry." If only there were other options, like a whole other adult human being who could take on some of these tasks. The last thing we see is Linda's husband lounging on the couch, on his phone.
Article continues below advertisement

The comments section is the stuff of nightmares.
Without knowing anything about their relationship, several people assumed that this man just got home from a very long shift and as such deserves to relax. It's wild to watch people build entire stories about two strangers with zero information. They're doing a lot of mental gymnastics in order to justify why this man is so selfish.
Article continues below advertisement
More than one person has unfairly described what the husband does as "real work" and what the wife does as "not work." It's wild to think that this woman is expected to take care of a house and child all day, only to continue doing it once her husband gets home. And if it isn't work, then why isn't he helping? If it's so fun and easy, why is he on his arse?
Article continues below advertisement
In classic social media style, the comments section has been built on narratives people have created and are then responding to. For example, the question, "Why didn't she ask for help," was asked multiple times. It's very telling that these folks assumed she didn't. And while I'm of the mind that people should always share what their needs are, is expecting someone to help with a dinner they are about to eat something one needs to convey?
And don't get me started on the child and the way so many men frame spending time with them as "babysitting." Now, we don't know if that's what this man thinks, but if he truly has had a long day at work like so many commenters believe, shouldn't he want to hang out with his daughter? I hope he saw that TikTok and it birthed a change. I also hope we never know why his bare feet were blurred out. I don't need to know what's going on under there.