"My Husband Thinks It's Inappropriate" — Woman Wants to Go to Dinner With Divorced Male Friend
On the parenting forum Mumsnet, a woman described a situation in which her divorced male friend invited her to an expensive dinner. Details...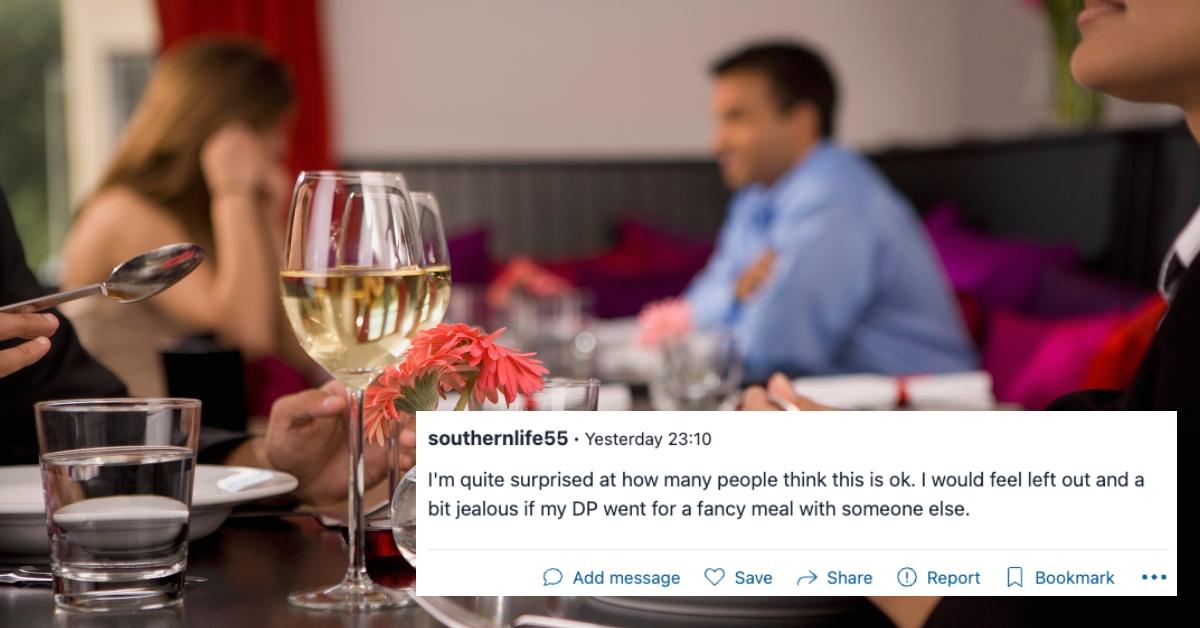 "Am I thinking with my belly?"
So asks one woman on the U.K. parenting forum Mumsnet, and we have never related to a question more.
But on a serious note, this woman — who is married, mind you — wants to know if it's appropriate to go to an expensive dinner with a male friend. A male friend who happens to be recently divorced.
Article continues below advertisement
First, let's hear her out. In her Mumsnet post, she lays out the details of the situation, and maybe the whole thing isn't so cut-and-dried.
Below, we dive in to the debate...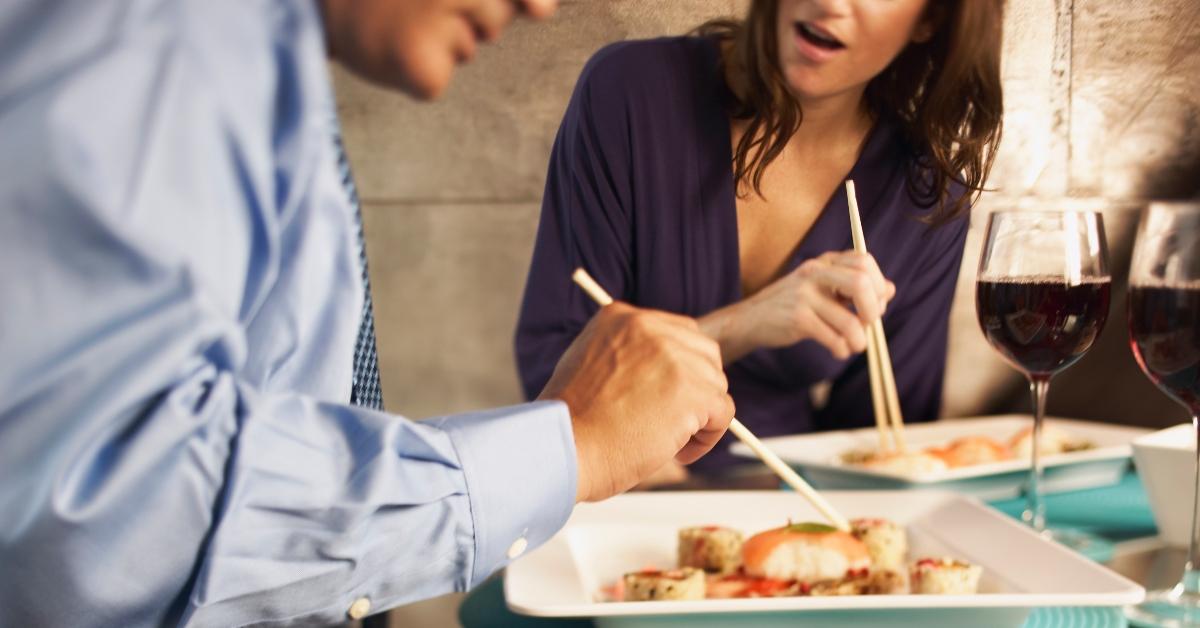 Article continues below advertisement
This woman wants to know if it's OK to go to an expensive dinner at a nice restaurant with her recently divorced male friend.
In a post shared on the "Am I Being Reasonable?" subforum, a Mumsnet user named Boogiewoogieanddance (we'll just call her Boogie) asks fellow users for advice on whether it's reasonable to go to dinner with her divorced male friend.
The male friend is recently separated from his wife, but still has a voucher to use from one of his wedding gifts. The voucher in question is for a "fancy meal" at a "super nice restaurant," per Boogie.
Article continues below advertisement
It's the type of place Boogie couldn't usually afford, and her husband doesn't care for the food there either. So why waste the opportunity for a good meal with a friend, right?
And it's not like she's never hung out with this male friend before — she has. But something about the fancy-dinner aspect has her husband feeling a bit iffy about the whole thing. Like it's a date instead of a friendly hangout.
Article continues below advertisement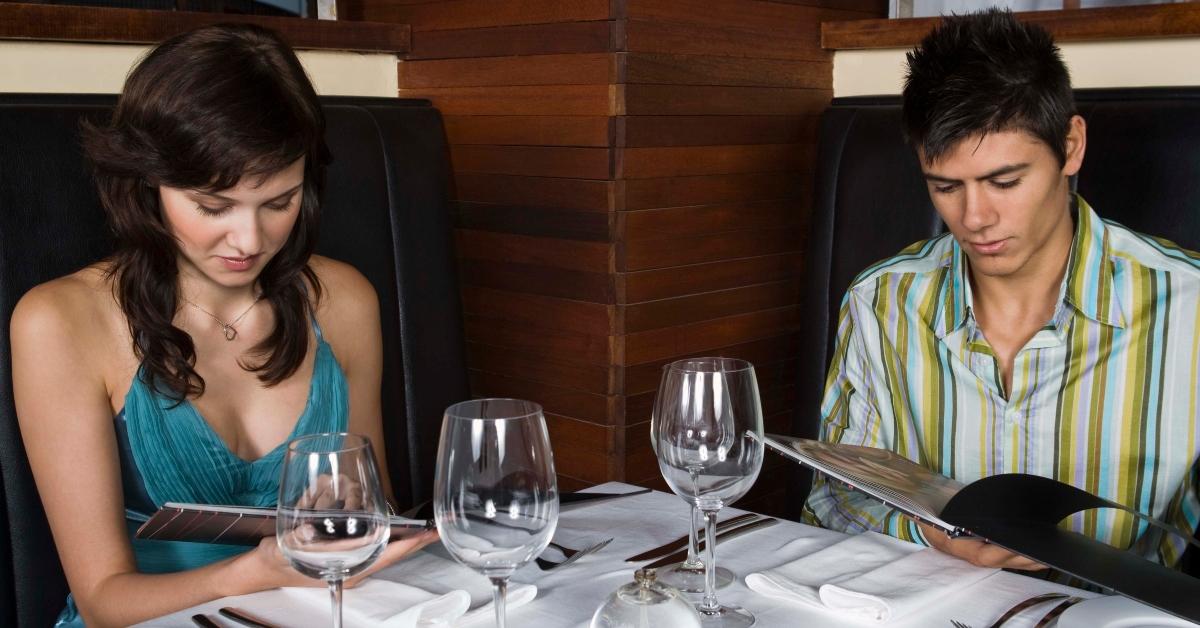 Let's let Boogie explain it properly:
"DH [Darling Husband] is being a bit funny and thinks it's inappropriate so just want to get some other opinions," Boogie begins her post.
"A good friend of mine was married recently, unfortunately he is now separated through no choice of his own," she continues. "He has some wedding gifts in the form of vouchers, this specific one to a super nice restaurant that I couldn't usually afford. DH also wouldn't go because he doesn't like a set menu."
Article continues below advertisement
"He asked me today if I would go with him," Boogie writes. "We have been good friends from before his last relationship, throughout the marriage, etc., and are quite close. Entirely mutually platonic. We meet up for walks, the occasional drink, etc., sometimes alone, sometimes with friends."
She adds: "DH knows him and knows when we meet up, never been an issue. Recently we've probably been meeting a bit more because he's been having a hard time and could do with the company."
Article continues below advertisement
"DH thinks it's inappropriate because it's a fancy meal, I'm married, he's not anymore and seems like a date," Boogie explains, adding:
"I appreciate that if he had out-of-the-blue asked to take me for an overpriced dinner and wine I would feel uncomfortable and it would be inappropriate but that's not the case, it's exceptional in that it's a [lousy] situation and he has this voucher to use and rather than it go to waste we enjoy each other's company and have nice food and that DH wouldn't even have with me anyway."

Article continues below advertisement
"I think DH will get over it, he trusts me and I think it's more that if someone else saw us together it could look sus," Boogie concludes. "But surely that shouldn't really matter? Or am I just thinking with my belly and it's an entirely inappropriate situation...?"
Users in the comments were divided about the situation. Some conversations among commenters even got a bit heated.
The reactions to this woman's question were a bit mixed.
"I think it's a bit off," one commenter wrote. "My ex-husband's best friend is a female and he would do anything for her but when we were together he would never have gone somewhere really nice without me."
This commenter also warned that it could "potentially cause a real rift in your relationship."
Article continues below advertisement
On the other hand, another commenter said: "I would and have gone for dinner with a male friend that was recently divorced. DH sometimes doesn't like it but he knows that his thoughts are entirely unreasonable on the matter. I understand why it might make your DH uncomfortable but he needs to suck it up as you've given no reason for it to seem suspicious."
However, this commenter also added: "That said, if you wouldn't tolerate the same in his shoes, then YABU [you are being unreasonable]."
Article continues below advertisement
A bit of an argument broke out in the comments, too, when one commenter told a few people they sounded "controlling" when they said they were against the woman's dinner plans. This led to more replies and comments, including one in which a user lamented the "idiotic replies."
(If you feel like going down a rabbit hole, we suggest scrolling through the comments in this post and other Mumsnet posts!)
Anyway, this woman's conundrum is certainly a toughie. It's a bit weird that this male friend was supposed to have these dinners with his wife, after all.
What do you think?