Here's Why Audiences Won't See Hannah Berner on Bravo's New Series 'Winter House'
Why isn't reality TV personality Hannah Berner on Bravo's new series 'Winter House'? It's due to the fact that she will not return to 'Summer House.'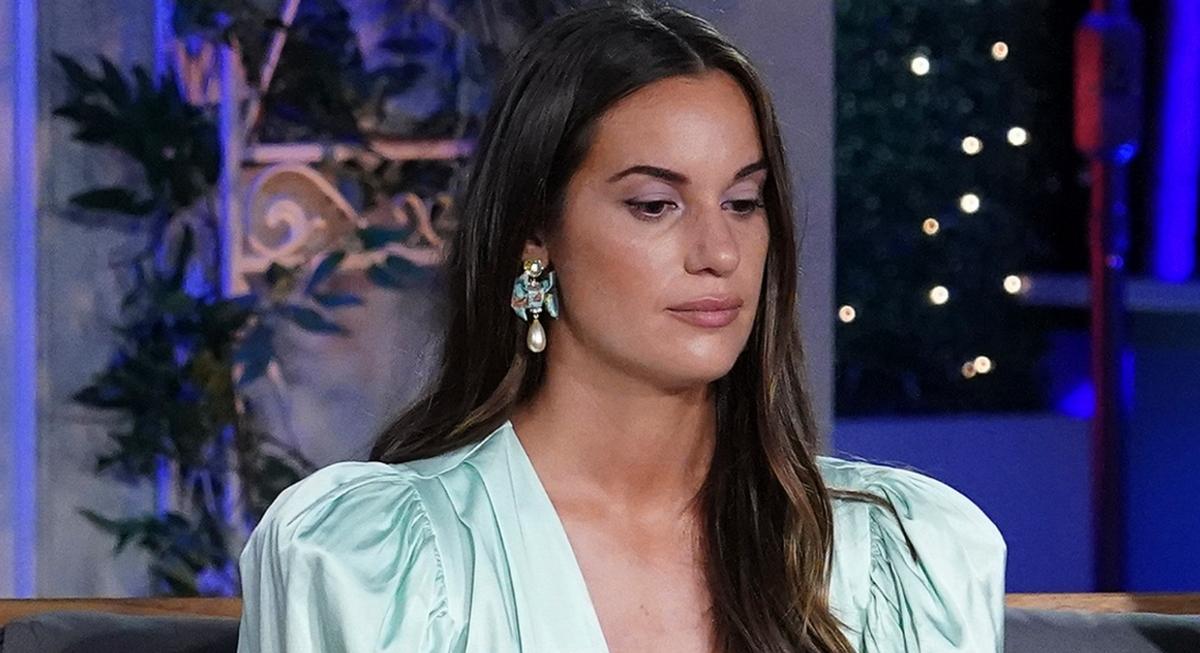 The new Bravo spinoff series Winter House premiered on Oct. 20 and features multiple cast members from Southern Charm and Summer House as they come together for a two-week vacation in Stowe, Vt. According to Bravo, "The six-episode series reaches new peaks when this rowdy crew kicks off an epic experience filled with hot tub hookups and snowy shenanigans." Along with stars from the Charleston and Hampton-based series, fresh new faces will also be introduced to audiences.
Article continues below advertisement
In an interview with Us Weekly ahead of the show's debut, Southern Charm's Craig Conover shared that being filmed while in a house with a new group of people was quite unfamiliar for him. He said, "For Austen [Kroll] and me, it was definitely a new experience being under surveillance and to see us build new relationships with people we didn't know. You really get to learn a lot more about us."

Article continues below advertisement
He went on to reveal, "It's a new side to us. You're used to seeing us in suits and dressed up, and in very, like, social settings, but this will be the first time you get to see us really in a day to day."
While the cast may be filled with some familiar and unfamiliar faces, fans have noticed that one face was obviously missing — Hannah Berner. Does this mean that she's completely done with the Summer House franchise? See why audiences probably won't see her when the new season begins.
Will Hannah Berner return to 'Summer House' for Season 6?
It's highly unlikely that Hannah Berner will return to Summer House for Season 6 because, after abruptly leaving the Season 5 reunion special, she decided to quit the show. The reality television personality and comedian, in an Instagram post last May, penned a lengthy message announcing that she would be exiting the series. She shared, "This past year has been one of the most important in my life for self-reflection, love, and learning a lot of s--t."
Article continues below advertisement
Hannah continued, "I've welcomed new career ventures, challenges and obstacles, and opportunities for growth. As we climb out of the emotional trenches of 2020, I look forward to an exciting summer, but with mixed emotions, I'm announcing I won't be spending it living in the Summer House. These last three summers have truly been a whirlwind and the show has, without a doubt, changed my life and I will forever be thankful for the platform it has provided me."
Article continues below advertisement
The podcast host also said that she was spending the summer going on a comedic tour and that "making people laugh is what brings [her] joy." Fans of Summer House know that Season 5 was tumultuous for her, and things didn't end well between her and her castmates. Since Hannah decided to exit the show, Bravo would not have extended her invitation to join Winter House, or it's possible she was given the offer but turned it down as she did Summer House.
Maybe in the future, the former pro tennis player will have a change of heart, and audiences will see her once again on Bravo.
Winter House airs Wednesdays at 9 p.m. EST on Bravo.