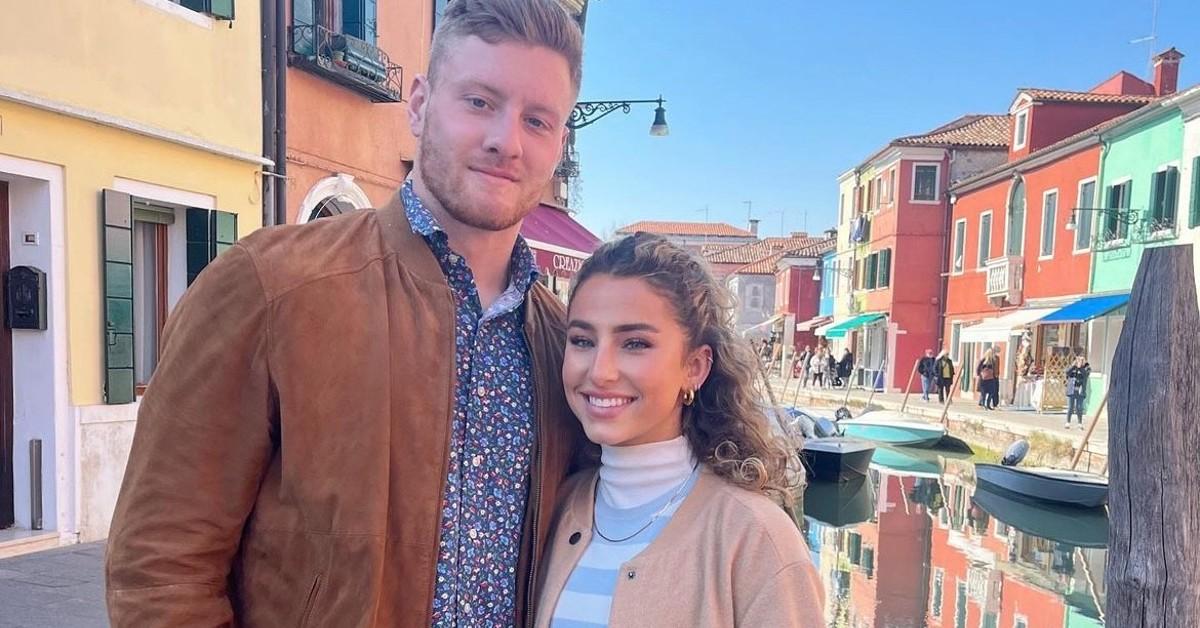 Will Levis's Girlfriend Stole the Show During the 2023 NFL Draft – Who Is She?
Forget football for a sec, Kentucky Wildcats quarterback Will Levis is total relationship goals with his girlfriend. So, who is Will dating? Details.
They say every setback has a silver lining, or in Will Levis's case, absolute girlfriend gold.
The NFL hopeful did experience a setback during the first round of the NFL draft on April 27, 2023. Known for his skill as the quarterback for the Kentucky Wildcats, Will was projected to be a first-round draft pick.
Article continues below advertisement
Will wasn't picked during the first round of the NFL draft, which was a big disappointment to him.
Thankfully, Will's girlfriend was right by his side during the draft, and she repped her man well! So, who is Will dating? Here's everything we know!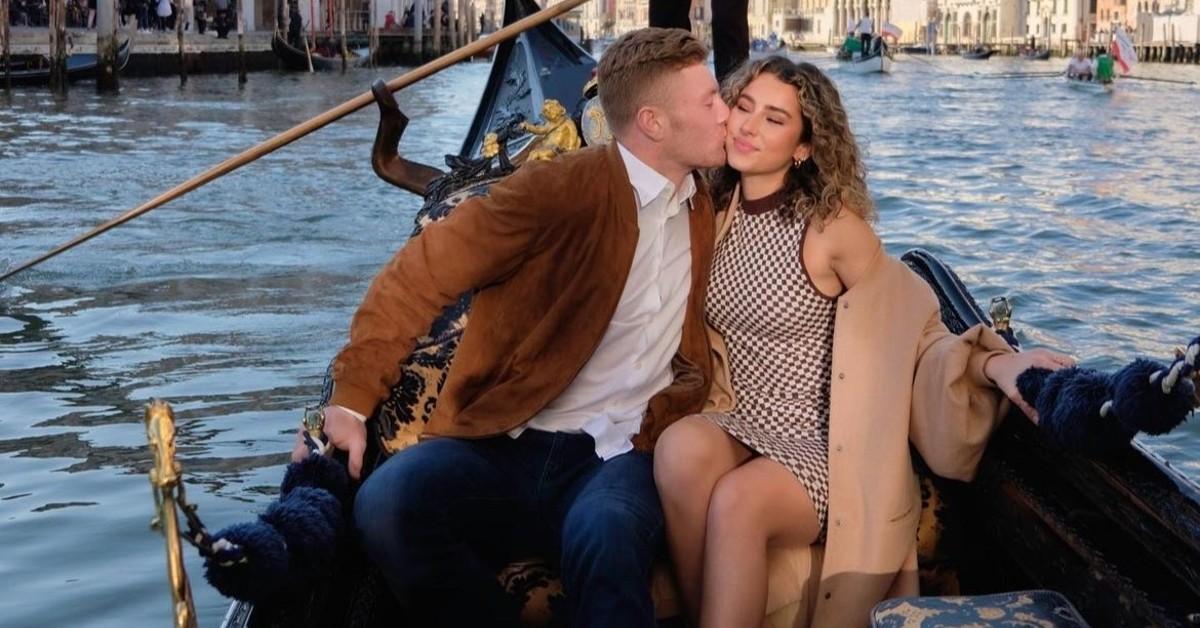 Article continues below advertisement
So, who is Will Levis dating?
Will has been dating Gia Duddy since 2021 (or at least, that's when the couple went Instagram official). In a cute anniversary post on Jan. 13, 2023, Will wrote, "Two years with this absolute G. Let's make this one the best yet." The duo are known for posting sweet, romantic photos of one another on just about every occasion, including traditionally couple-y holidays such as Valentine's Day!
Gia Duddy is an influencer from Pennsylvania.
On April 4, 2021, Gia posted a picture of her and Will on her Instagram with the simple caption, "A very happy Easter."
What really makes the post hilarious is Will commenting, "I wonder how many followers you're going to lose from this one." The joke being that influencers lose followers when they make it clear that they're taken!
Article continues below advertisement
Thankfully, Gia doesn't appear to care about that at all, posting about how much she loves her football star boyfriend all the time to her nearly 90 thousand followers.
So how did Gia meet Will? According to the New York Post, the couple met while attending Penn State University before Will left for Kentucky to play for the Wildcats. In May 2021, Gia celebrated Will's graduation on Instagram.
Article continues below advertisement
Gia plans to move to wherever Will gets drafted.
According to the same article from the New York Post, Gia intends to move wherever Will gets drafted so the couple can be together in the future, as they were long-distance when Will transferred to Kentucky.
Naturally, Gia is also big on TikTok, where she posted her NFL draft fit for her 380,000 followers (that TikTok alone already has two million views!) You can follow Gia on TikTok @omgiaaa.
Regardless of what Will's NFL future holds, he's got his loyal girl Gia by his side, creating TikTok content about the joy of a good burger with floppy fries (where she joked, "Someone's going to take that out of context") or glamming it up for the NFL draft.
Even if you don't know much about football, it's easy to see that Will and Gia scored the ultimate touchdown of relationship goals.