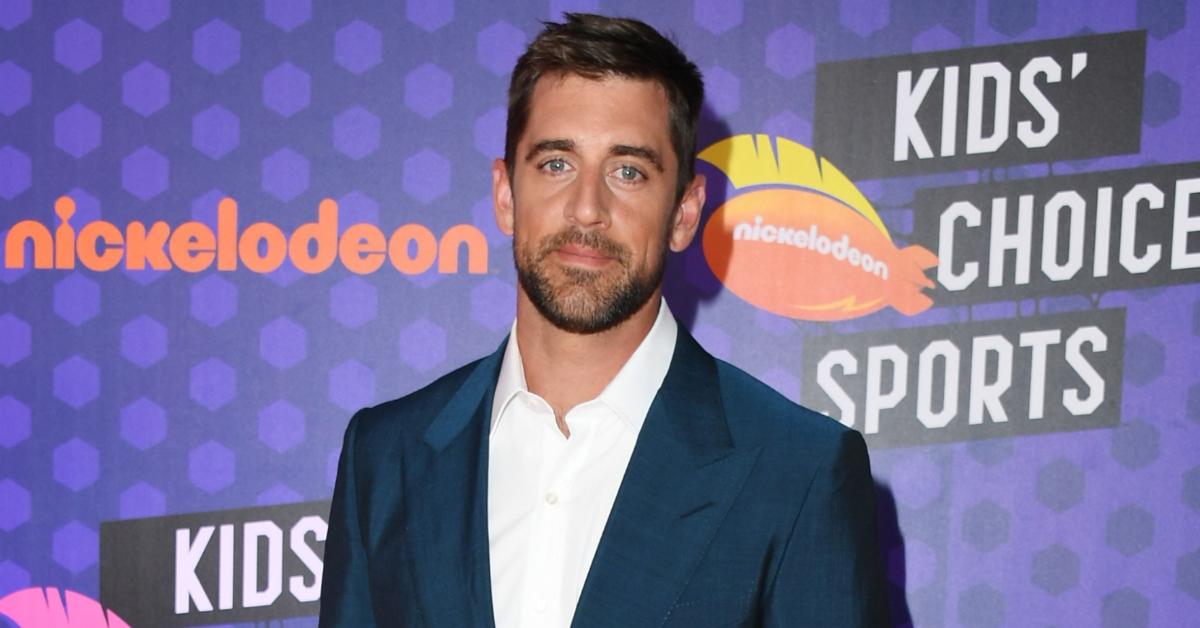 Zach Wilson Who? Aaron Rodgers Says He Intends to Play for the NY Jets
NFL free agency is officially underway, and we've already seen some big names dashing to new teams. From the Raiders filling their QB gap and signing Jimmy Garoppolo to a three-year deal to defensive end Zach Allen joining the Broncos, the negotiation window has accumulated plenty of major moves.
Article continues below advertisement
As the NFL world anticipates the next round of trades and signings, many have been waiting to hear where Super Bowl–winning quarterback and four-time MVP Aaron Rodgers will play next season. Well, apparently he has made his decision ... and it looks like he's heading to the Big Apple.
Article continues below advertisement
So, did Aaron Rodgers sign with the Jets?
On March 15, Aaron appeared on The Pat McAfee Show and cleared up any speculation surrounding his football future. He told the titular host that when it comes to the 2023-24 NFL season, he intends to play for the New York Jets.
"Since Friday, I made it clear that my intention was to play and my intention was to play for the New York Jets," he said. "I haven't been holding anything up at this point, it's been compensation that the Packers are trying to get for me. I still have that fire, and I want to play, and I would like to play in New York, it's just a matter of getting that done at this point."
Article continues below advertisement
Well, this could work out quite well — the Jets desperately need a quarterback, and Aaron has been on their radar for quite some time, seeing as he tired of Green Bay. Since the start of free agency, may Jets players have voiced their desire to see him in New York, shamelessly recruiting the 10-time Pro Bowler on social media.
Article continues below advertisement
Sauce Gardner, star cornerback and reigning Defensive Rookie of the Year, was the first to shoot his shot: "Aye @AaronRodgers12, I promise if you become a Jet, I won't pick you off in practice & I'll burn the cheesehead," he tweeted on March 7.
Soon after, Quinnen Williams and Justin Hardee joined in on the fun and came up with their own pitches. The defensive tackle quote tweeted a video of Aaron golfing, disclosing that he knows some "amazing golf courses in New Jersey and NYC that [Aaron] can golf at all season." As for the cornerback, he urged Aaron to come "get that ring" in New York City.