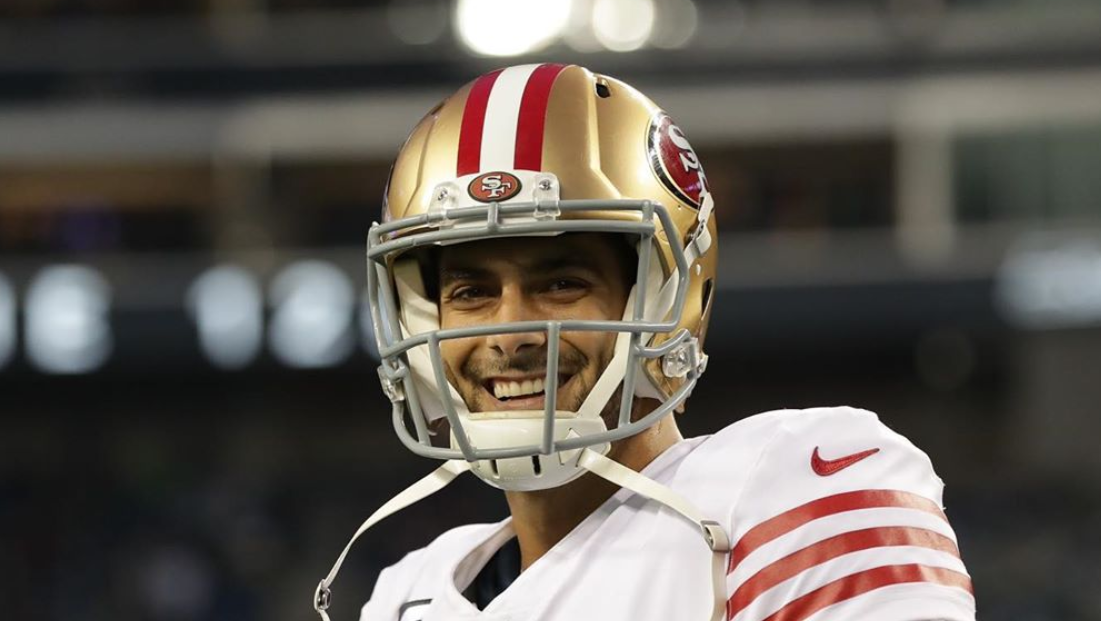 Who Is Jimmy Garoppolo's Girlfriend? Inside the San Francisco 49ers Quarterback's Dating Life
Jimmy Garoppolo isn't just the star quarterback for the San Francisco 49ers (one of the teams heading to the Super Bowl on Sunday, Feb. 2), he's also really, really handsome. That said, it's not much of a surprise that fans are curious to know about the hunky professional athlete's personal life. Specifically, people are curious if Jimmy has a girlfriend! That said, we dug into his current love life and dating history.
Article continues below advertisement
Does Jimmy Garoppolo have a girlfriend?
It's hard to tell from Jimmy's Instagram whether or not he has a girlfriend since all it is football and family photos. If he does, the 28-year-old is very good at keeping it super private and doesn't mind keeping his fans guessing. Also, a relationship certainly is not distracting him, as his team, the San Francisco 49ers had quite the memorable 2019 season and is heading to the Super Bowl on Sunday, Feb. 2.
Article continues below advertisement
In a previous sit-down, Jimmy actually revealed that he does not like flaunting his personal life, and enjoys being private. "I've never been very big on being really public with things — even social media," he explained to SF Gate. "I'm not out there a ton. But my life is looked at differently. I'm under a microscope. It's like [head coach] Kyle [Shanahan] said: 'It is a good learning experience. I just have to take it in stride.'"
But even though he's allegedly single right now, there have been some speculations about Jimmy's love life in the past (which is probably why he's decided to keep it on the hush-hush now.
At one point, he was associated with model Alexandra King after being spotted with her in Disneyland. But when he tore his ACL in what ended up being a 2018 season-ending injury, she took to Instagram to throw shade at the NFL star by writing the word "karma" on the social media platform. Ouch...
Article continues below advertisement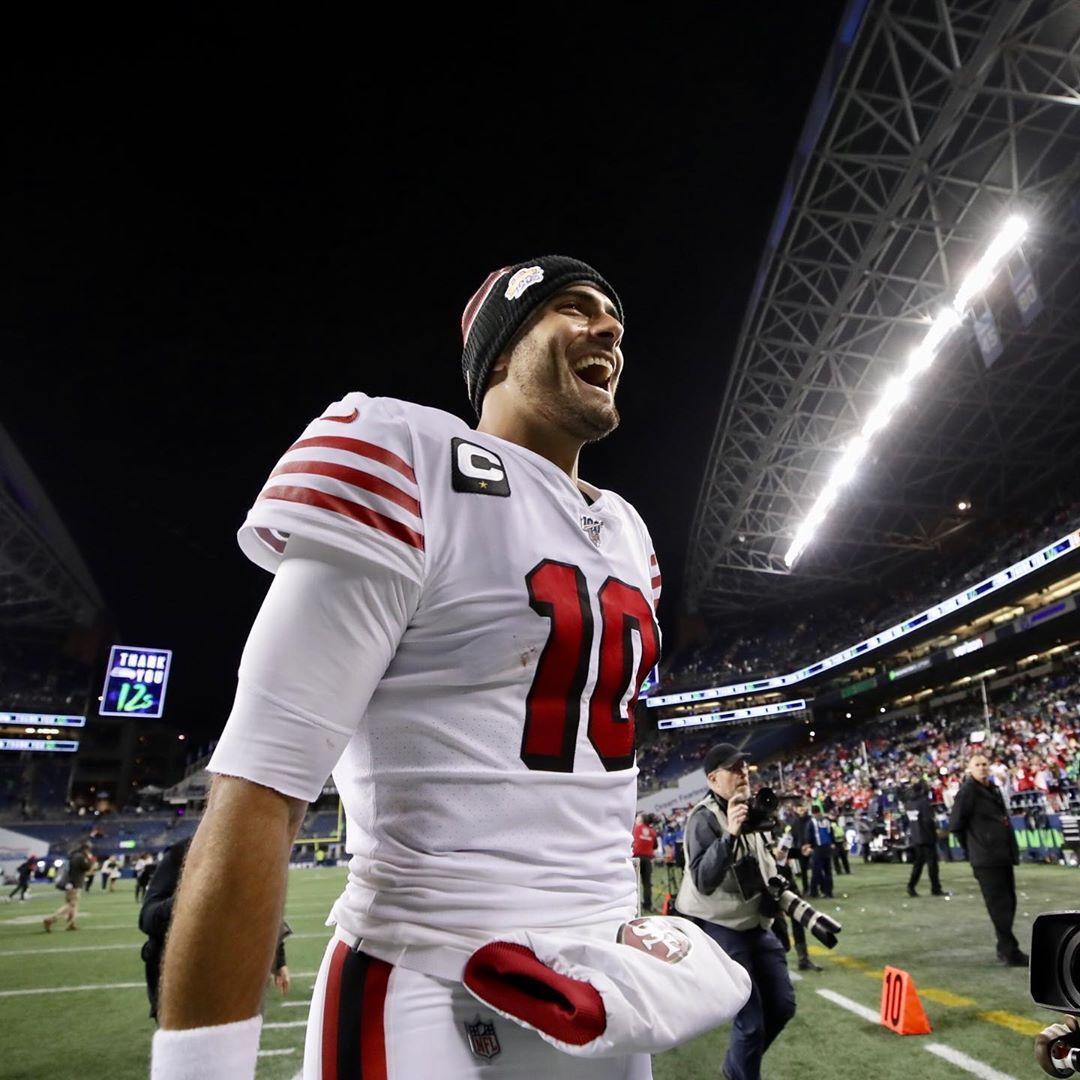 He's also been linked to porn star Kiara Mia. She was even blamed by the public for being bad luck for him since he was injured after being seen with her.
"I'm impressed that people look at me as a God," Kiara told TMZ of how she was flattered that people thought she was that powerful. "Like, only God has the power to, like, control someone's journey in life. So, I'm flattered people think I have that much power in my life to control somebody's life!"
While Jimmy has chosen to keep his romantic life private, not everyone in the NFL has followed suit. Specifically, his rival quarterback for Sunday, Kansas City Chiefs star Patrick Mahomes, is all over Instagram with his love, Brittany Matthews. Not only does he post with or about her every chance he gets, but she returns the favor by gushing over him on her account as well.
We can't blame Jimmy for wanting a private love life, but if he needs a girlfriend and someone to cheer him on at his games, we're available...