10 49er Memes to Cheer on San Francisco During Super Bowl LIV
Go Niners!! These funny San Francisco 49er memes will help you cheer on your favorite team in style on their big day. Check 'em out here.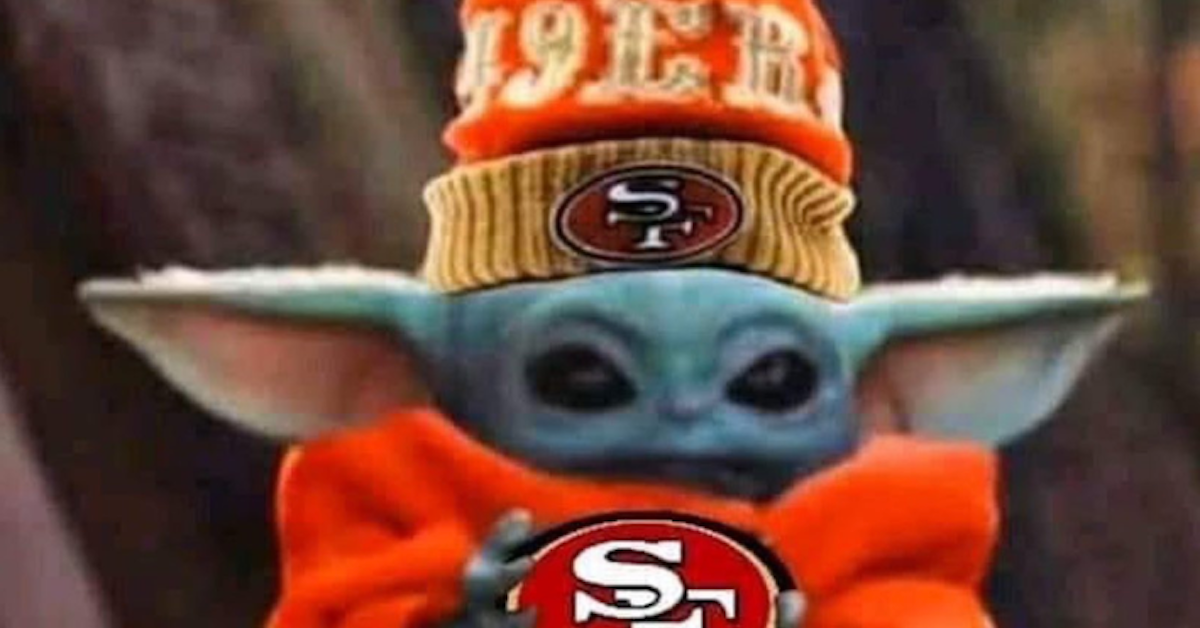 The best day of the year is almost upon us, one in which it's socially acceptable and even encouraged to stuff your face with beer and snacks while surrounded by friends.
We absolutely can't wait for Super Bowl Sunday, and surely you can't either, considering you're here!
Article continues below advertisement
We hope you're San Francisco 49er fans, because those are the memes we're serving up (sorry, not sorry, Kansas City Chiefs!). Because while the evening might be almost perfect with dips and chips and great company, it's not truly complete until you've passed around your share of memes.
So, without further ado, here are some San Francisco 49er memes to better enjoy Super Bowl LIV.
1. Is Super Bowl LIV just another 90s reboot?
Article continues below advertisement
2. When you're the last undefeated team in the league.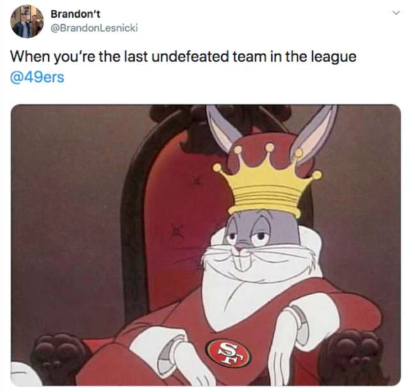 The weather's lovely up here, thank you very much.
Article continues below advertisement
3. An accurate portrait of San Francisco 49er fans...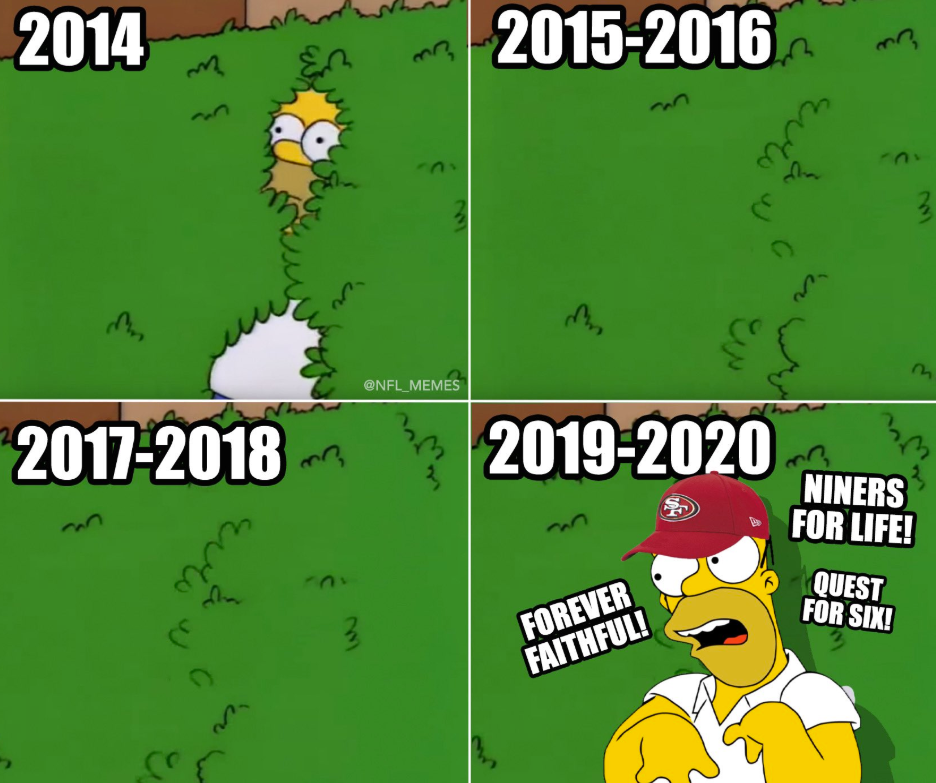 No shade, just pointing it out.
Article continues below advertisement
4. Let's go 49ers!!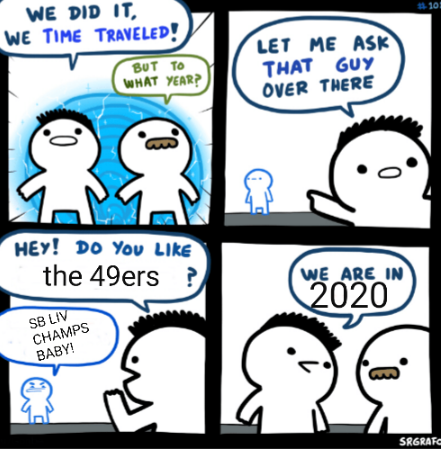 The fact that this meme first started circulating seven months before the Super Bowl just feels like great, great fortune.
Article continues below advertisement
5. Finally!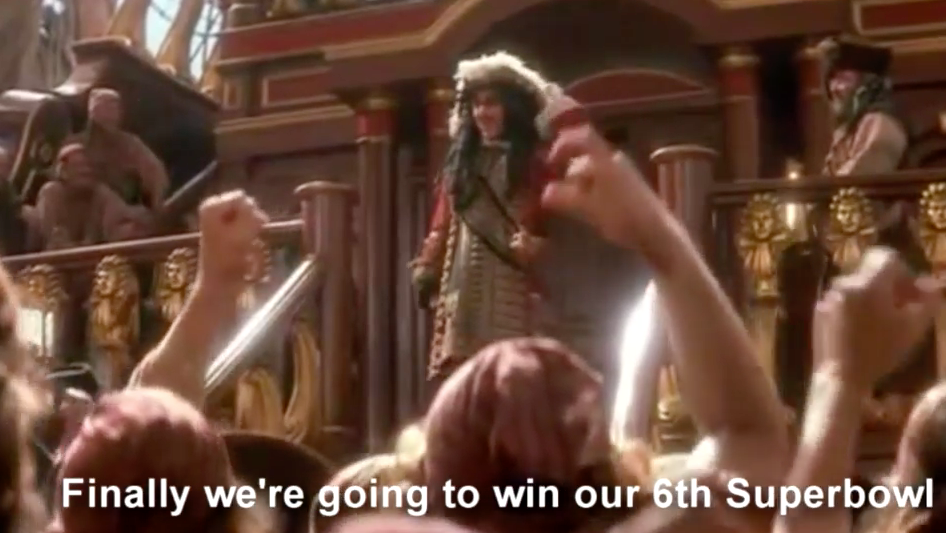 To the team who embarrassed the Packers twice, we have faith in you!
Article continues below advertisement
6. History tends to repeat itself, doesn't it?
In which the Chiefs and the 49ers relive the 1800s as Native Americans and miners battling it out for the west. Spoiler alert: the 49ers win.
Article continues below advertisement
7. To be fair, 98% of 49er fans just fell off the Patriots train.
In the wise words of one fan, "Cali has around 3 teams for every sport so it makes sense to me that if one Cali team is bad, they'll move on to the other one. If that's not how it works, bare with me I'm from Boston lol [sic]."
I'm not sure if that's how it works, dear Boston, but the logic checks out for me!
Article continues below advertisement
8. So, they took a bit of a break....
One angry fan wrote that "the 49ers regular season attendance" has actually been "top 5 each of the last 6 seasons," and even came out with receipts:
2014: 5th (8-8)
2015: 3rd (5-11)
2016: 5th (2-14)
2017: 4th (6-10)
2018: 4th (4-12)
2019: 1st (13-3) !
Kind of a burn, as another 49ers fan noted. "When you can't hate on the team so you have to make up a false fantasy!" Well, we're sharing it anyway, you know, for your archives.
Article continues below advertisement
9. BANG BANG NINER GANG!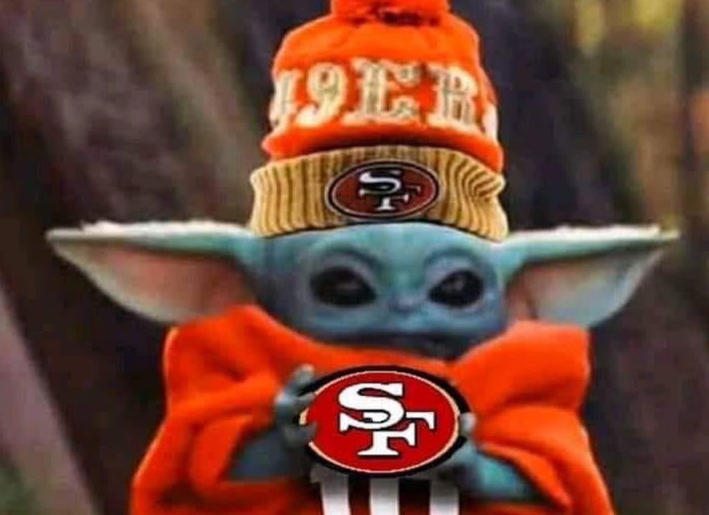 I think there is absolutely nothing left to be said here, so just soak up this blessed image please.
Article continues below advertisement
10. Speaking of receipts...
Let's take a moment to go hyphy about E-40, one of the best Best Area rappers and entertainers of all time who is absolutely not here for all that nonsense the rest of the teams have been spewing about 49ers not having their teams backs for eternity. Here, 10 tweets from the one and only E-40, proving his commitment to the team dates back to 2011, probably when he signed up for Twitter.
We stan a die-hard committed fan who will prove how much he lives for his team. Go 49ers!!