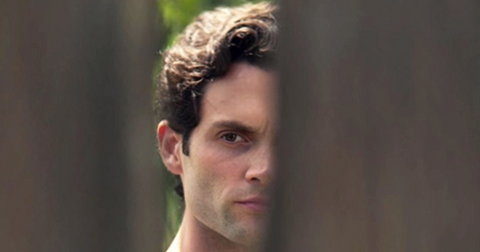 16 'You' Memes to Help You Cope With Joe Goldberg Withdrawal
By Pippa Raga

Updated
*Spoiler Alert: These memes contain some spoilers for Season 2 of Netflix's You.*
If you came looking for memes about You, we probably don't have to tell you to run to Netflix to stream the Penn Badgley show, but it probably won't hurt to binge it again.
As a quick refresher, Season 2 of the delightfully dark series picks up following Joe Goldberg's Manhattan murder spree, which culminated in that of his writer obsession and lover, Beck.
Joe's now moved across the country to Los Angeles where he's become infatuated — nay, in love — with a gorgeous chef named Love (on the nose for a show named You, we know). And though he's adopted a new identity, that of his new glass-box hostage (yes, he brought the contraption cross-country) Will Bettelheim, he comes across some dangerous obstacles trying to escape his past.
Having recently downed the entire season, we can't think of a better way to get over our Joe Goldberg and Love Quinn withdrawal (OK, Forty can come too) than by enjoying some fresh memes about You on Netflix.
And of course, since we're processing, there will be some mention of the end of the season. Viewers who haven't watched all the way, beware!
1. First of all...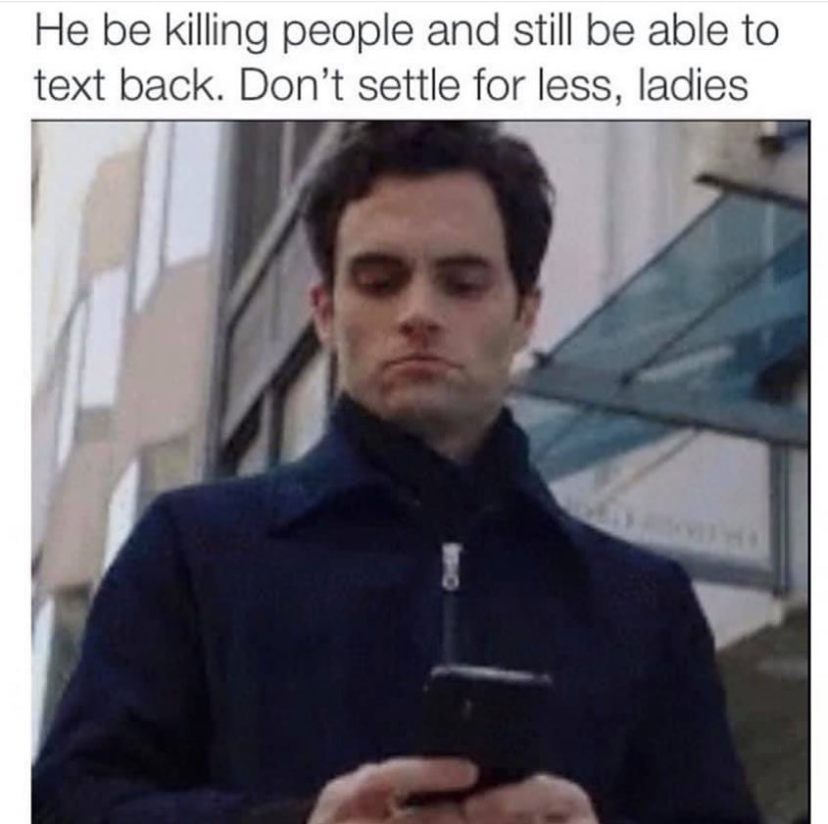 No one is too busy for you!!! Print it out, put it somewhere important. Don't forget it!
2. Oh, girl.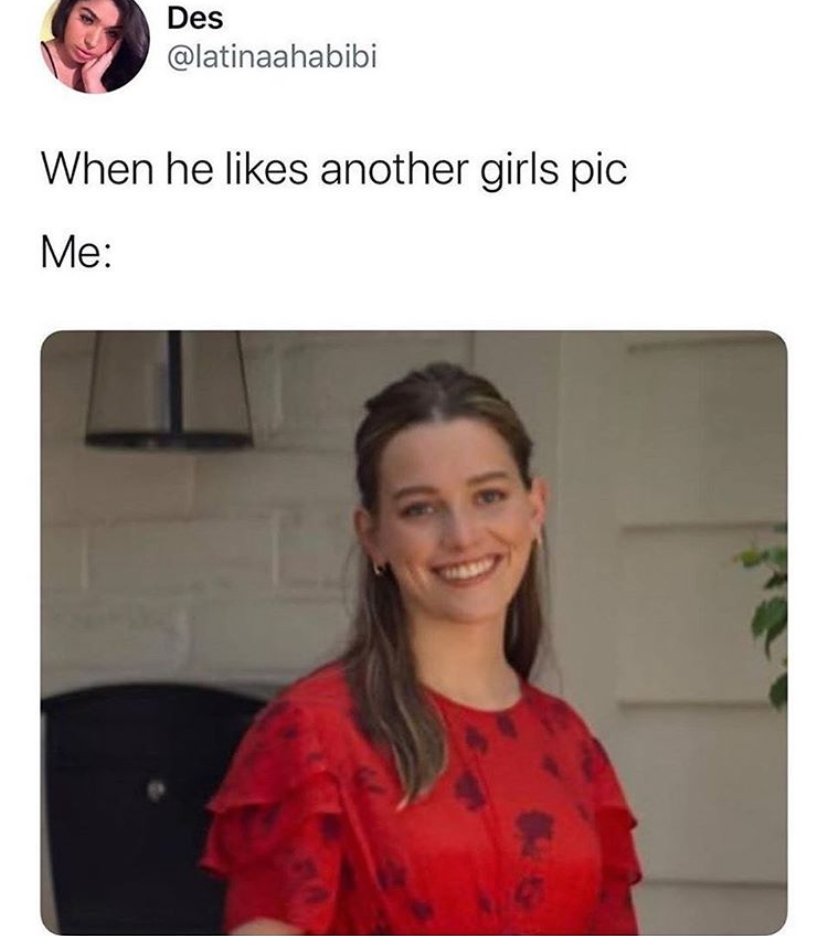 You don't even know where this is going yet...
3. ...Or do you?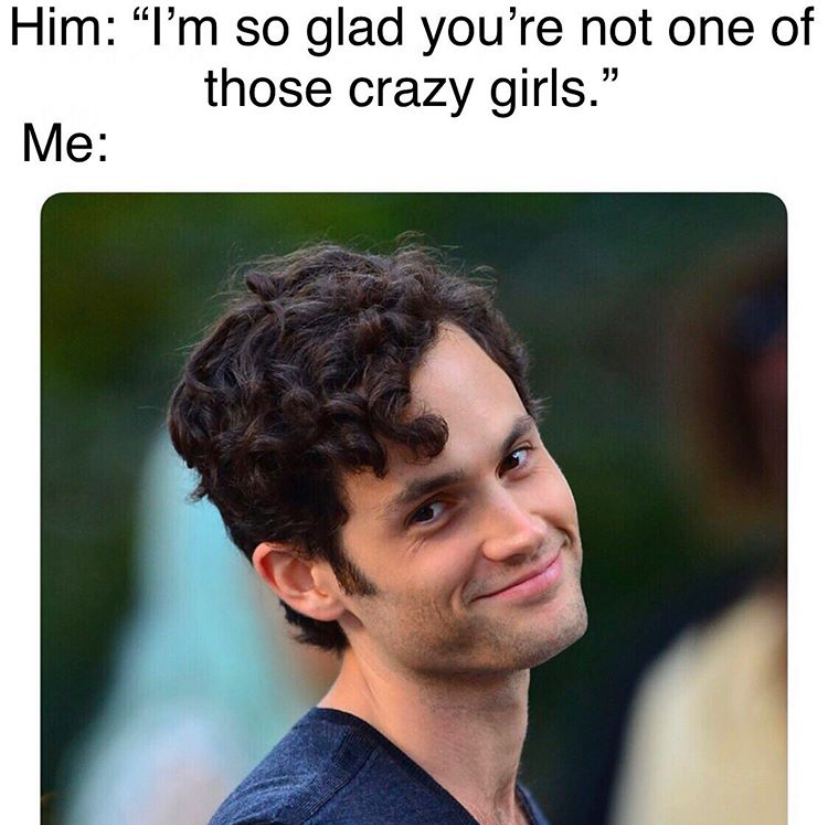 4. Honestly, a match made in heaven.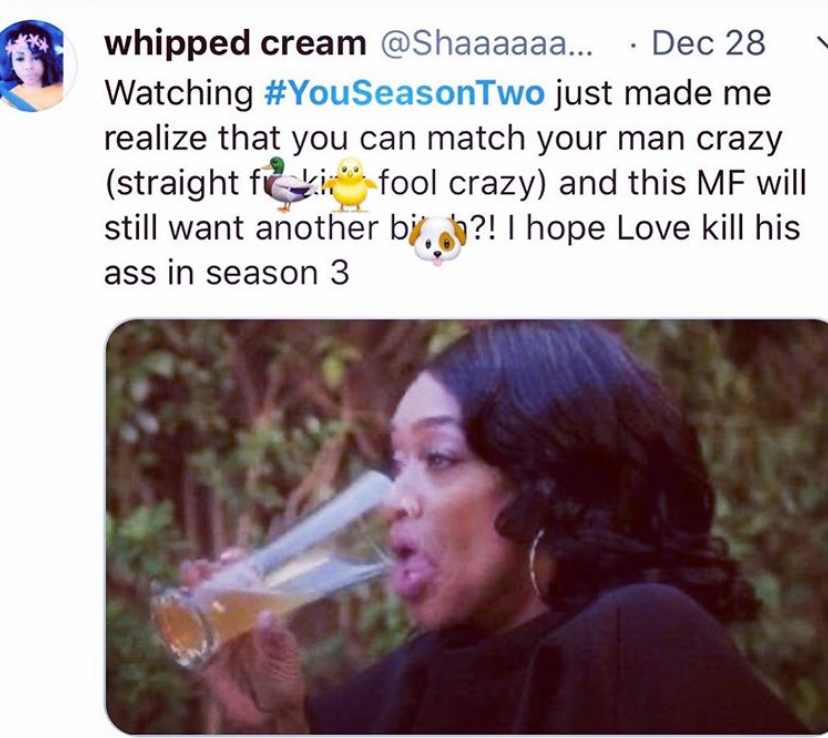 But that's not enough for Joe Goldberg, now is it?!
5. Name a more psychotic duo.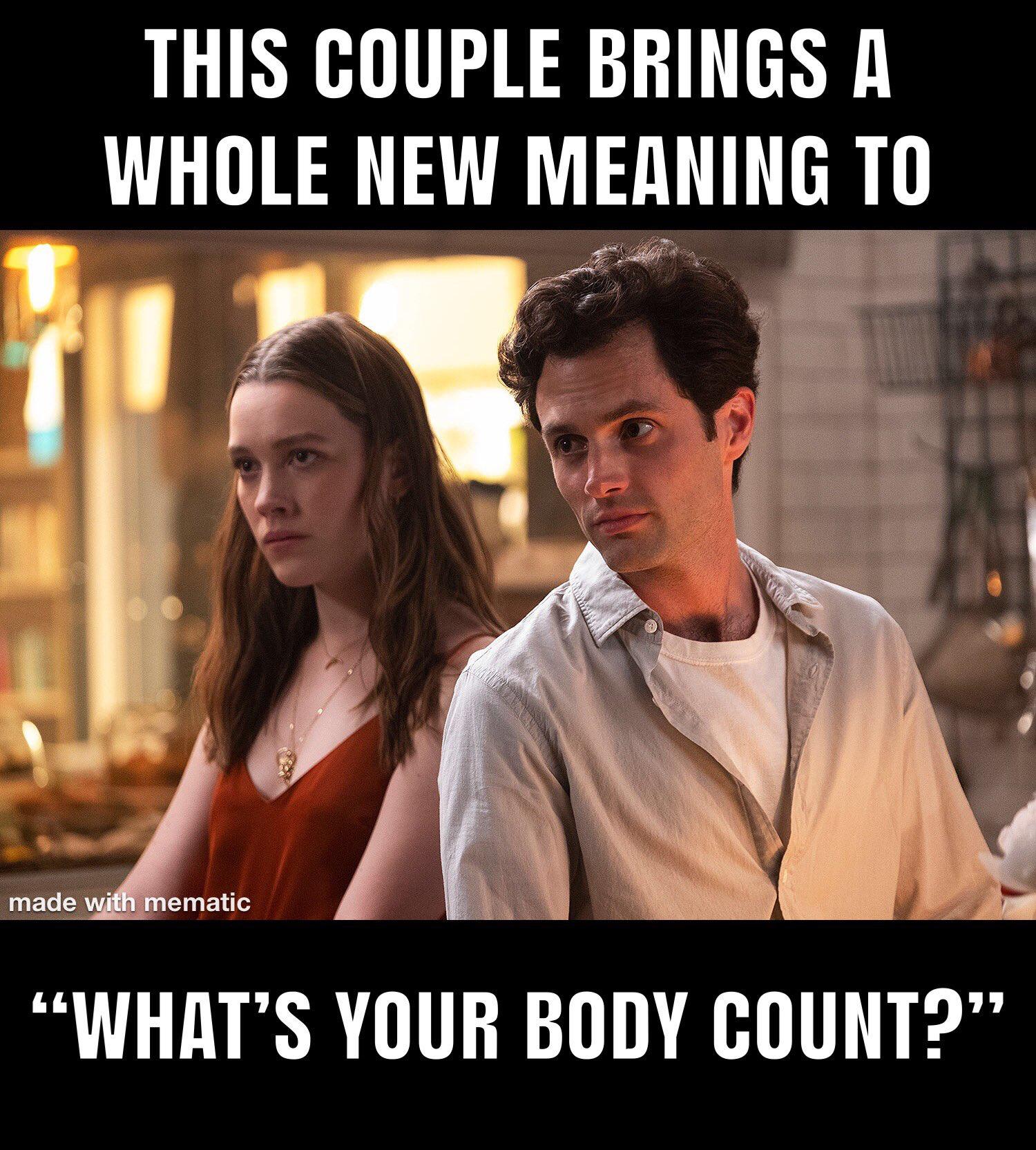 6. Talk about soulmates!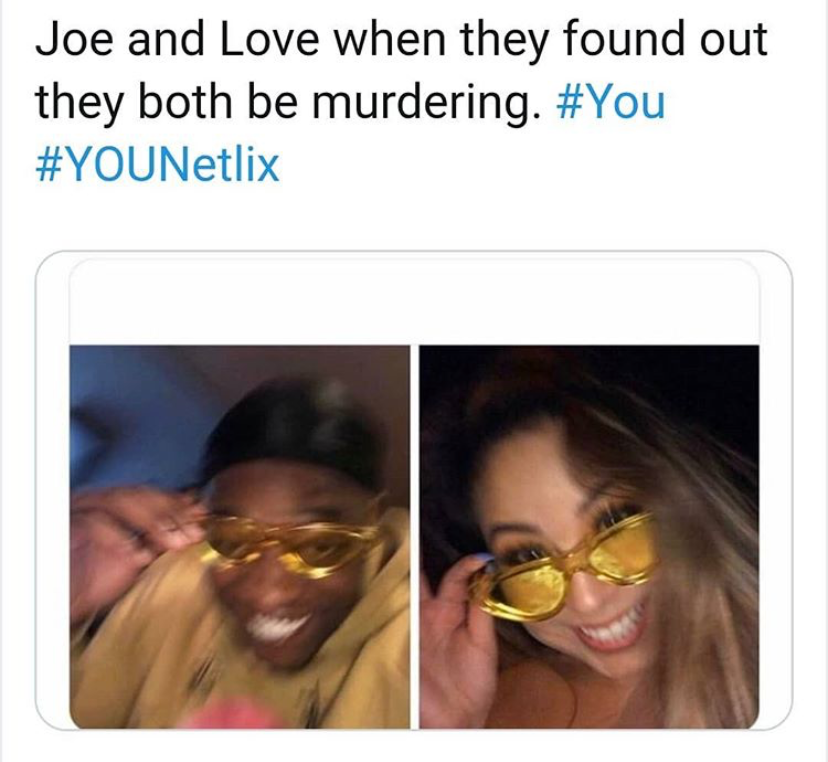 Not to mention how relieved Joe was that he hadn't been the one to murder Delilah... We were sweating!
7. When you put it that way...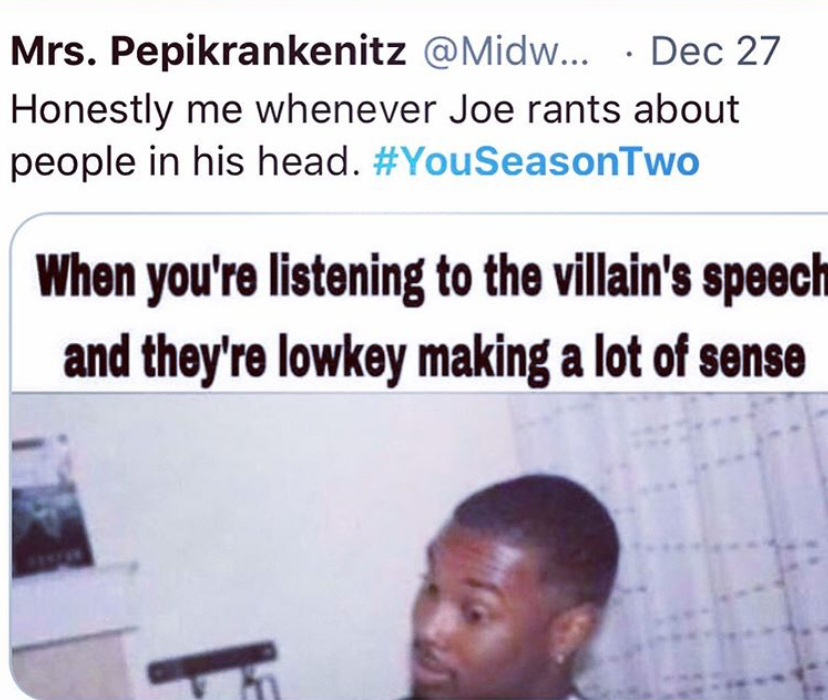 He sometimes has pretty good points.
8. Joe can legitimately sound convincing in his voice-overs.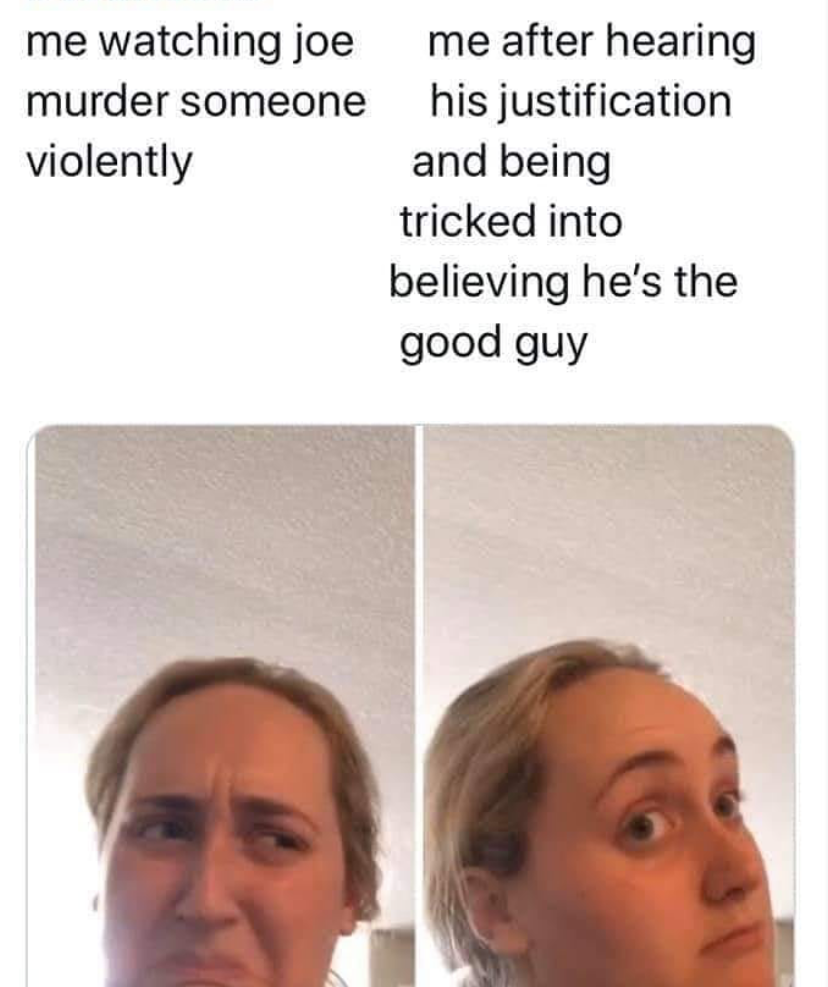 By the ninth hour of the Season 2 binge, it's easy to start believing Joe's reasoning behind all his murders, especially after he put an end to Delilah's abuser.
9. Seriously, what's up with the baseball cap?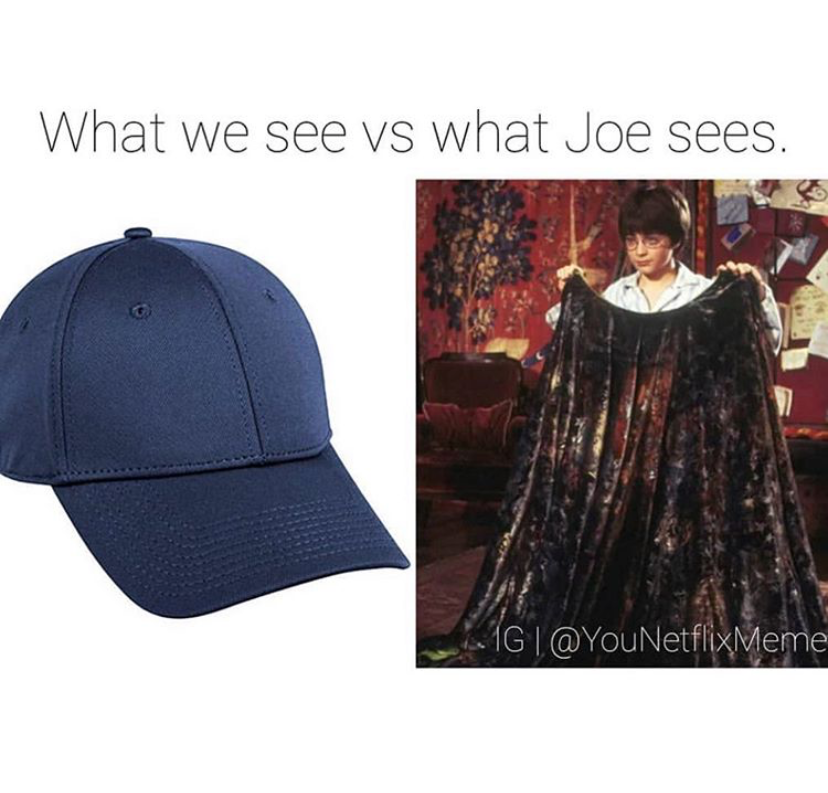 He kind of sticks out more with the cap than he would without it.
10. What's up with this?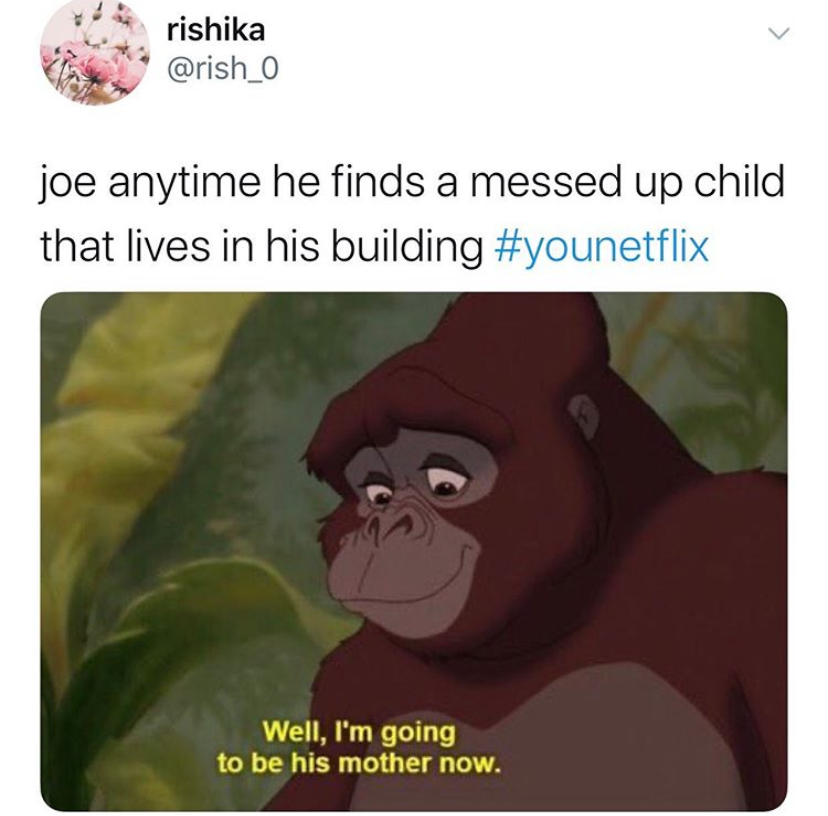 How does Joe always move into buildings where little kids are constantly hanging out in the stairwell?
11. Two seasons of this and Forty is the only person who can figure Joe out.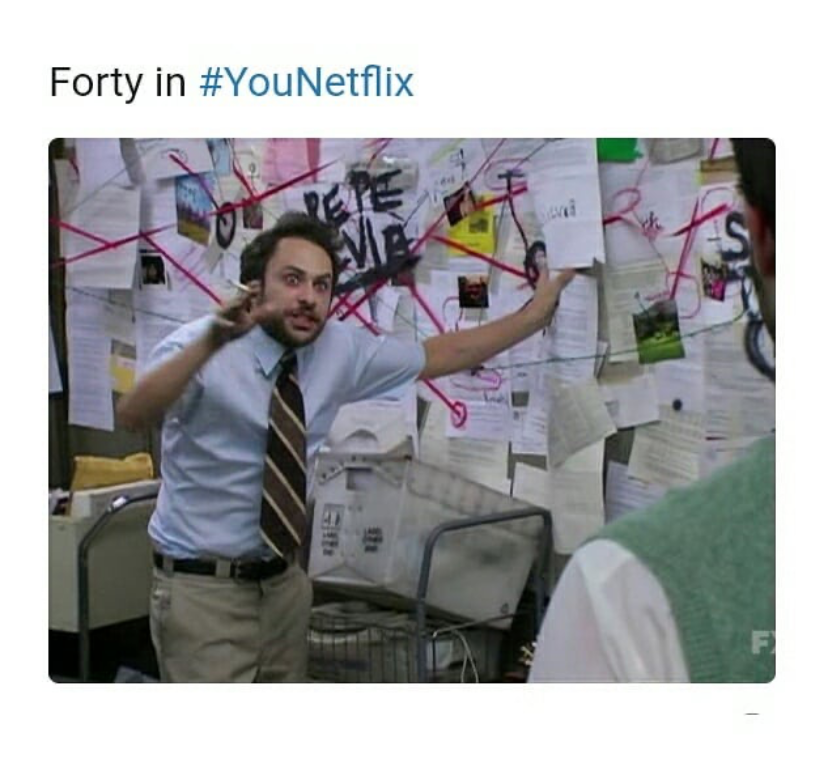 How the messiest character ended up being the only one to crack Joe Goldberg honestly took us by surprise.
12. Still impressed he moved this.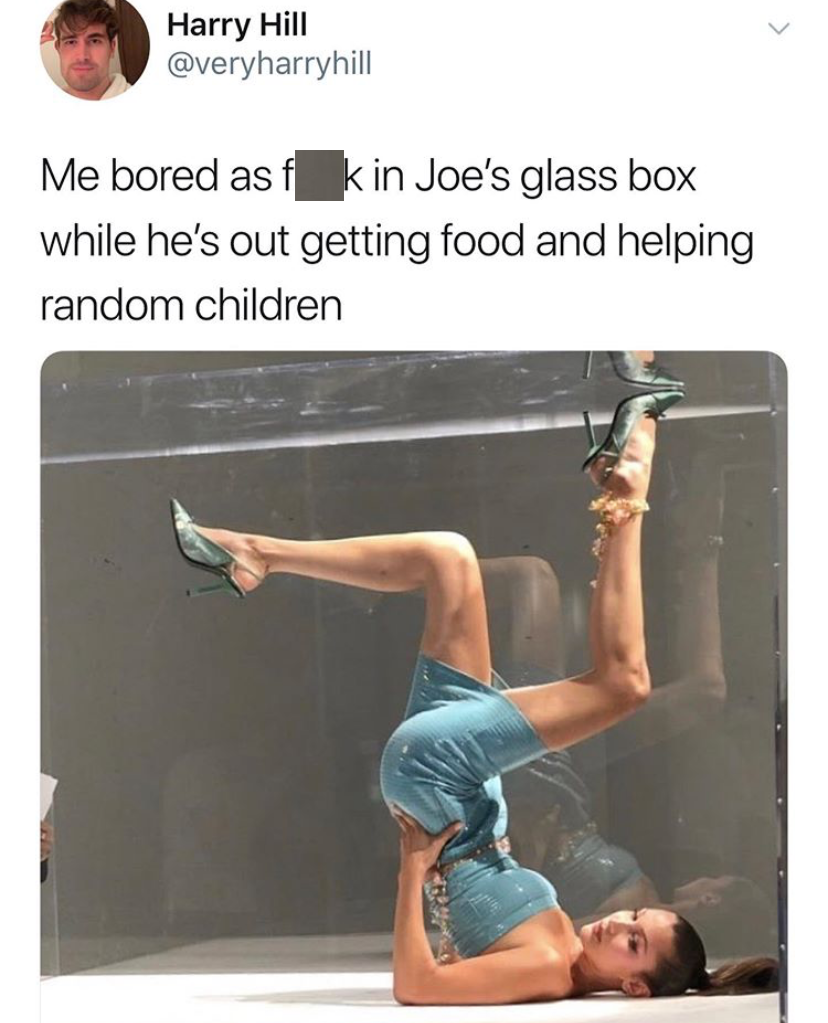 Honestly, we admire the commitment.
13. All stalkers would see is Netflix and chill.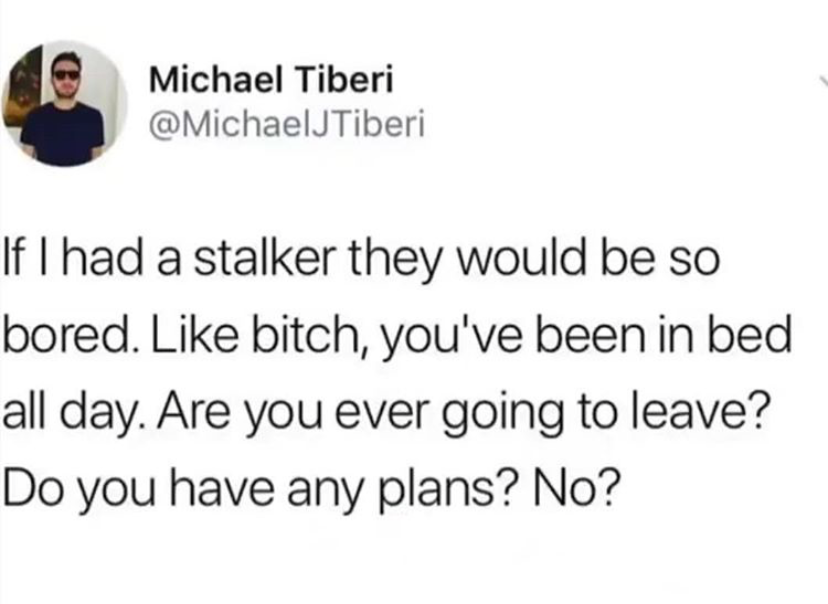 With the occasional special event of ordering food from our phones...
14. Nope right out of there!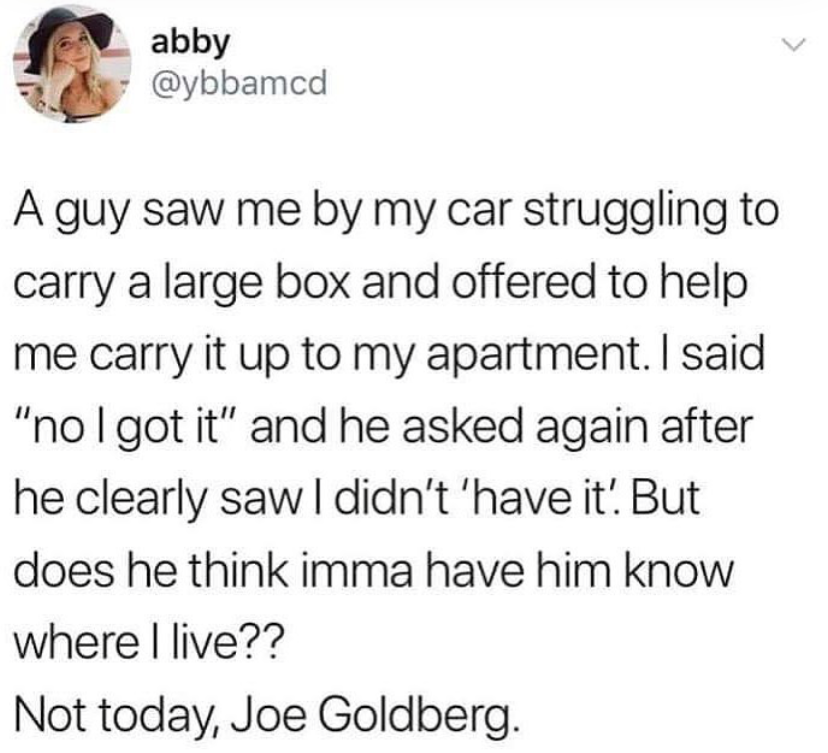 Could be a nice guy, could be a serial killer. You can never be too safe, if this show has taught us anything.
15. Like, are you actually kidding me...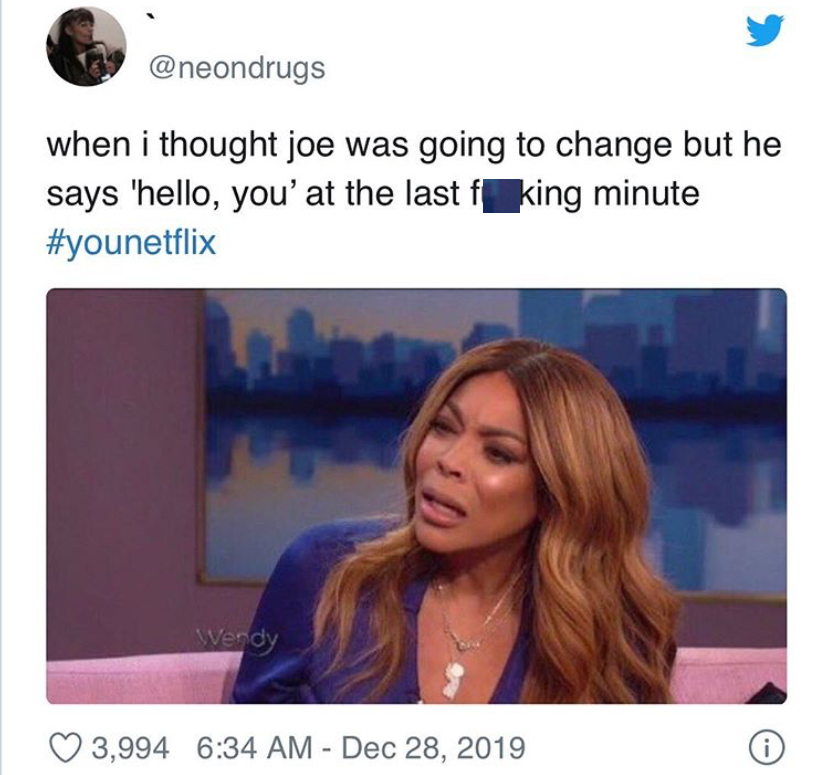 Some people have it all and are still out trying to catch the next shiny thing. SMH Joe, you're about to be a dad!
16. This clip is worth watching, we swear.
Now, back to waiting for Season 3 to drop, hopefully next year, or when Caroline Kepnes finishes her next creepy volume!
Seasons 1 and 2 of You are now streaming on Netflix.