Wait, Is Love Quinn Still Alive? She Returns in 'You' Season 4, Part 2 (SPOILERS)
Wait, is Love still alive in 'You' Season 4? Joe's seemingly deceased ex-wife appears in Part 2, and fans are curious to know if she's back for good.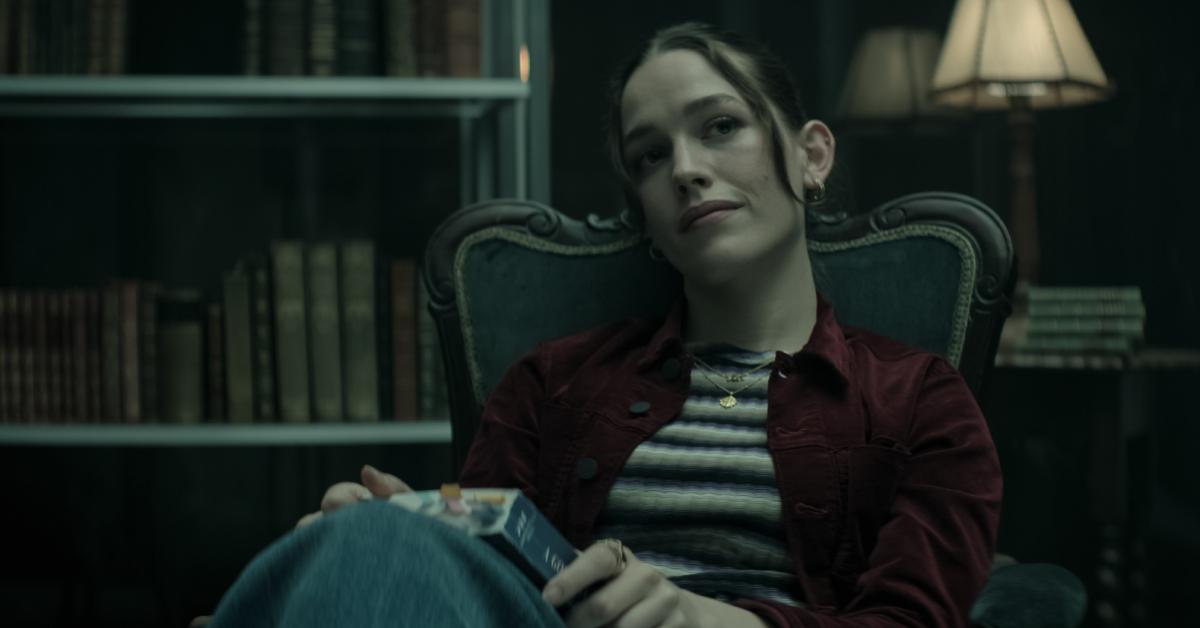 Spoiler alert: This article contains major spoilers for Season 4, Episode 9 of You.
With the highly anticipated fourth season of You now streaming, here's a brief recap on how Season 3 ended.
The finale left Love Quinn (Victoria Pedretti) very dead after a life-or-death standoff between her and her murderous husband Joe Goldberg (Penn Badgley). Sure, she tried to poison and stab him, but ultimately, Joe managed to do what he always does — kill the woman he once lived for.
Article continues below advertisement
Of course, we have no reason to doubt that Love is dead because we see her perish. Plus, don't forget that Joe not only cut off his toes to make it look like his wife killed him (and baked his digits in a dessert in the oven), but he set their home on fire to ensure she died after poisoning her — and destroy any chance of someone questioning his demise.
But is Love secretly somehow alive in You Season 4?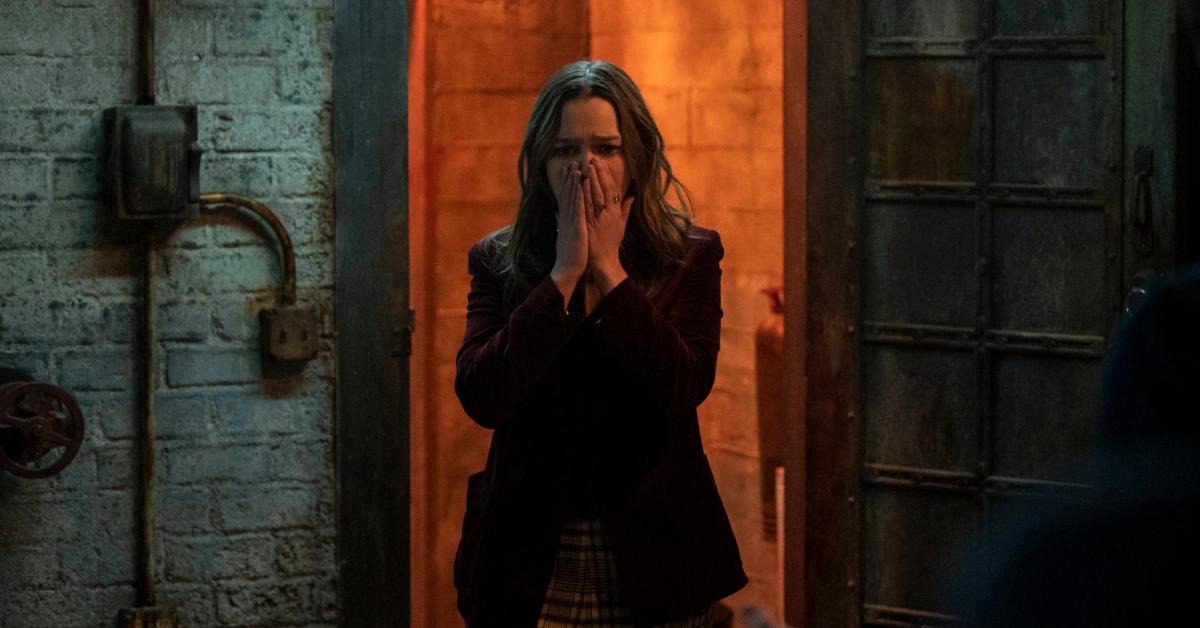 Article continues below advertisement
So, is Love still alive in 'You' Season 4?
Ahead of Part 2, Netflix dropped a trailer in which Love appears in a blink-and-you'll-miss-it clip. At the time, many wondered if she was the mystery taunter; on the other hand, others claimed it was a flashback or hallucination.
The latter would be correct because in Episode 9, titled "She's Not There," Joe experiences a drug-induced nightmare where he encounters three women he murdered: Kate's friend Gemma (Eve Austin), Guinevere Beck (Elizabeth Lail), and Love Quinn. All three of them pester Joe about their deaths, which should be a wake-up call for him.
Article continues below advertisement
At one point in his dream, Joe enters a room full of whispering women patiently waiting for a speaker to take the podium — the speaker is none other than his Season 1 victim, Beck.
"You," she says when she lays eyes on her killer. "Everyone, this is Joe. He finished writing my book after I died in his arms." The audience suddenly disappears, and Beck goes off on Joe. "What did you do this time? You're pathetic," she says. "Oh, I'm sorry. Did I hurt your feelings? Well, I'm fucking dead, Joe."
Article continues below advertisement
Joe apologizes profusely and tells Beck he's trying to change, but she doesn't believe him. The next thing we know, he's back in the basement where he sees his ex-wife, Love, sitting in one of his infamous glass cages and reading Rhys's (Ed Speleers) book.
"Hi Joe," Love says before a flustered Joe tries to apologize to his ex-wife and asks what's happening to him: "I understand if you're angry," he says to which Love responds, "I can't be angry, Joe. You made sure of that."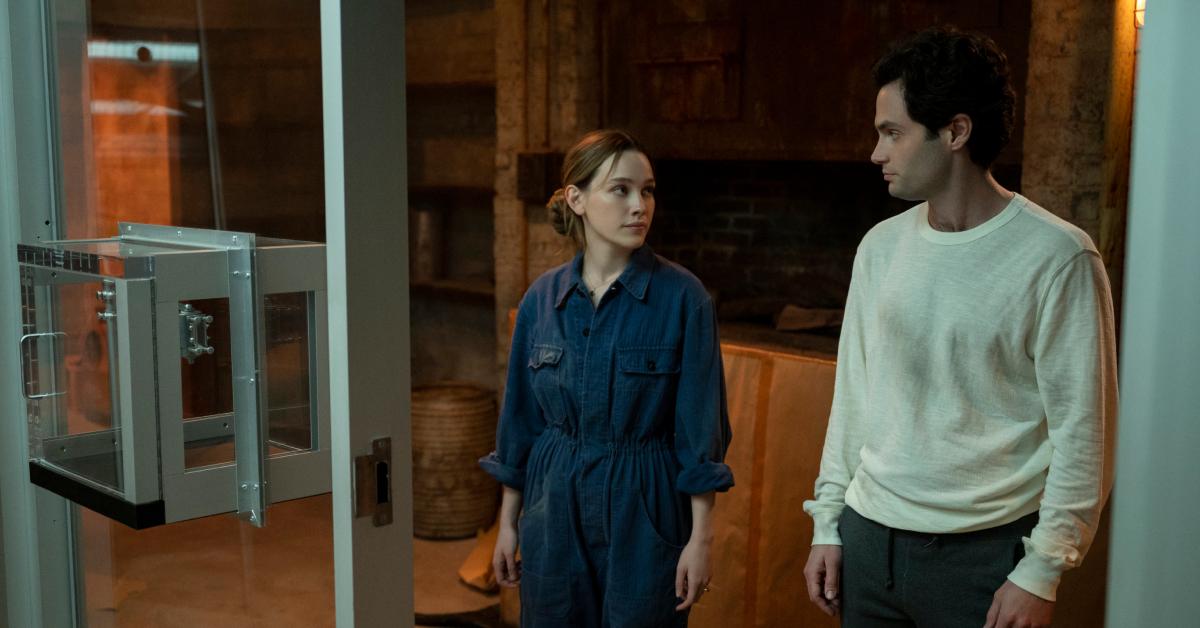 Article continues below advertisement
"I'm sorry, I never wanted you to die. You left me no other way," Joe explains, but Love claps back, "Of course, I was emotional and unfaithful. Impulse control issues. … We. Us. Our love language. Not you. Not a pattern. Not YOUR pattern." She then gestures to Marienne (Tati Gabrielle), who's gasping for air in the background.
"What is love, Joe? Lowercase. Tell me, and I'll give you the key," she says.
Love eventually hands him something — a gun. "Somebody does need to die for this to end for good," she says, putting the barrel to his head. As a shot rings out, Joe wakes up and says, "I know what I need to do."
You Season 4, Part 2 is now streaming on Netflix.