Amy-Leigh Hickman Dishes About Nadia's Devastating Fate in 'You' Season 4 (EXCLUSIVE)
Does Nadia die in 'You' Season 4? In an exclusive interview with 'Distractify,' Amy-Leigh Hickman opens up about her character's tragic fate.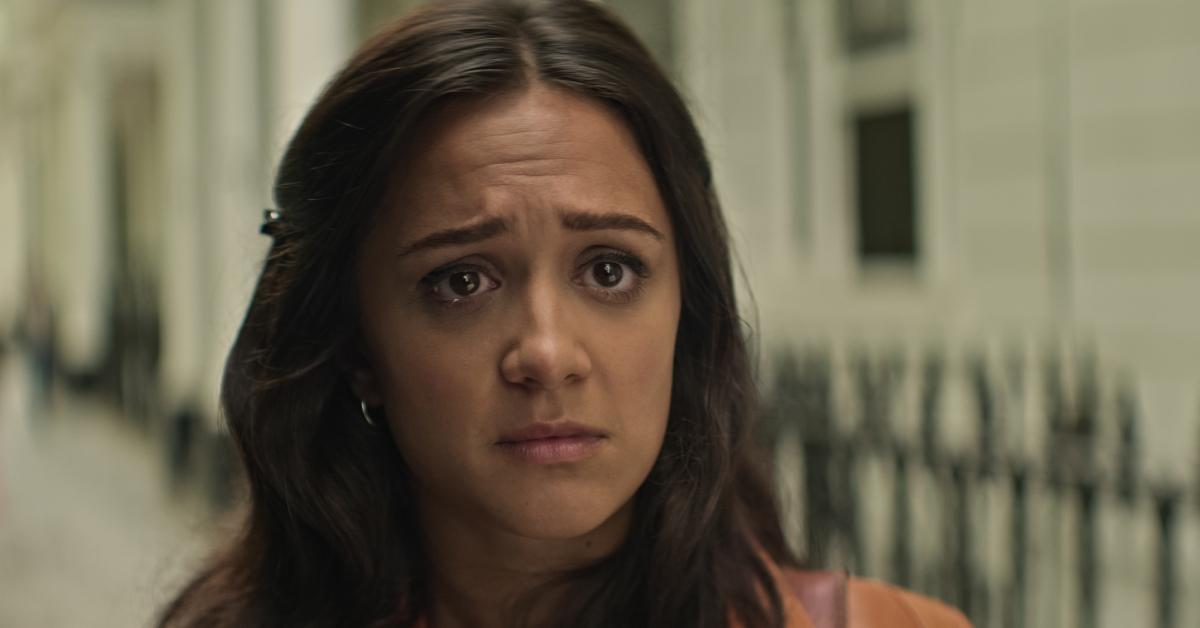 Spoiler alert: This article contains major spoilers for the Season 4 finale of You.
After serving as a supporting character in the first half, literature student Nadia (Amy-Leigh Hickman) steps up and plays a pivotal role in Season 4, Part 2 of You. She grows quite suspicious of her professor, Jonathan Moore (aka Joe Goldberg), claiming he's "the kind of man who knows more than he lets on."
Article continues below advertisement
Nadia's suspicions lead her down a dark and dangerous path, where she discovers Marianne (Tati Gabrielle) in one of Joe's glass cages. Luckily, they work together, and Nadia helps Marienne escapes the confines of the murderer. But can the same be said for her? Or does Nadia die in the aftermath?
In an exclusive interview with Distractify, English actress Amy-Leigh Hickman dished about her character's tragic fate and revealed if fans can expect to see her again.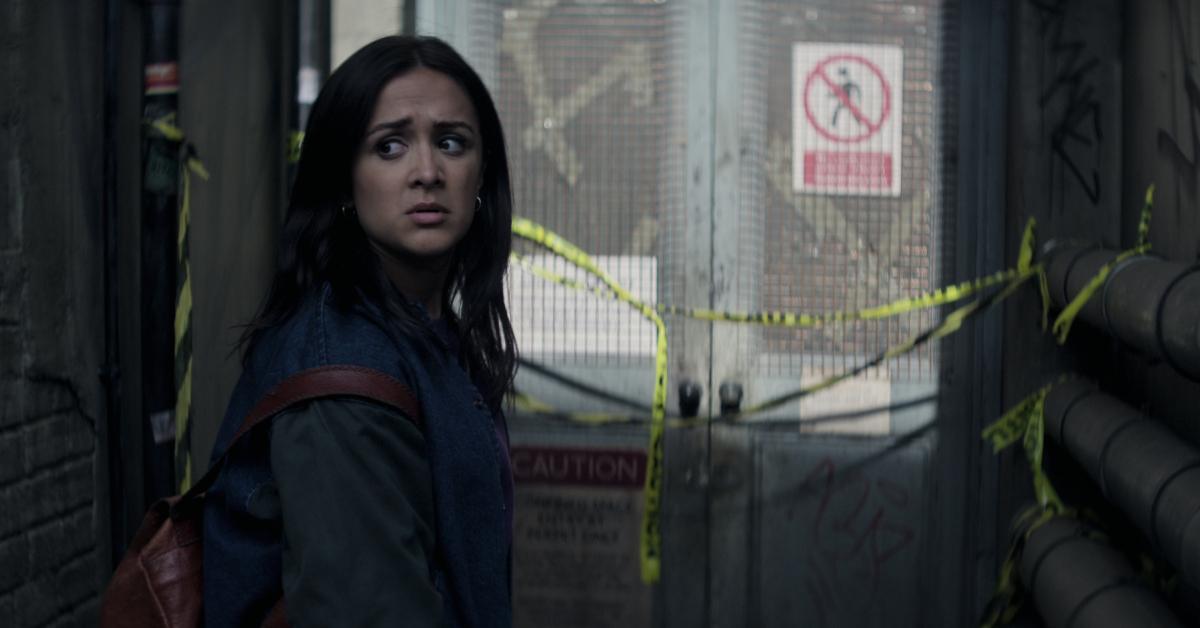 Article continues below advertisement
So, does Nadia die in 'You' Season 4?
Let's get straight to the point: No, Nadia doesn't die in Season 4 of You. However, she suffers a fate much worse than death.
Toward the end of the finale, Nadia snoops around Joe's flat and discovers a box full of Rhys Montrose's (Ed Speleers) personal belongings. She takes pictures for evidence and goes to meet up with Eddie so they can head to the authorities. Unfortunately, their plans go awry because Joe catches them.
Joe brutally murders Eddie offscreen, telling Nadia that the boy will go down for Rhys's death. He proceeds to frame Nadia for Eddie's demise, placing the murder weapon in her hand and stating that once authorities figure out Eddie is the one who's been wreaking havoc in the city, they'll realize Nadia killed him to end his reign of terror once and for all.
Article continues below advertisement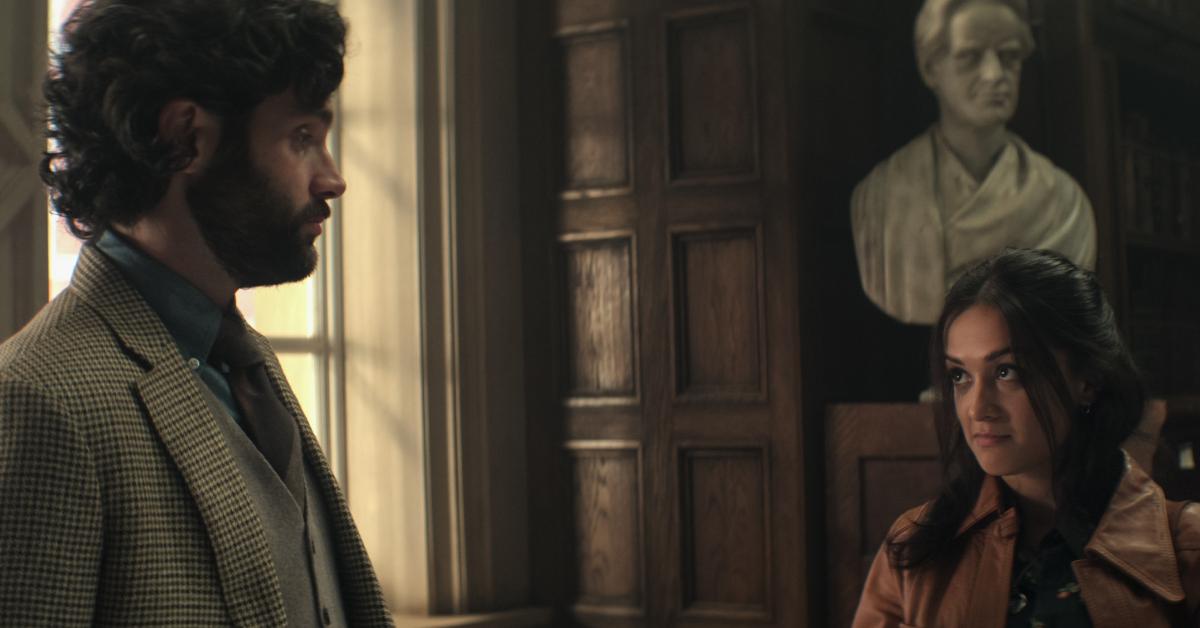 In the end, Joe reveals via narration that Nadia "refused to speak in her own defense" and still hasn't spoken from prison.
When asked if she was surprised by Joe framing Nadia, actress Amy-Leigh told Distractify, "I think I was shocked because I thought, 'she's not going to make it,' and I think if I was watching it, I would be like, 'No, she's gonna get killed.'"
Article continues below advertisement
"But I think that in Joe's weird way, he thinks by doing this, he's helping Nadia because he's not killing her," she continued. "Joe's a very, very complex character, but he doesn't think he's doing anything wrong. He thinks that he's helping, and it could be a lot worse, she could be dead."
Speaking of her living to see another day, is there a chance we could see Nadia again? Better yet, will the serial killer's former student find a way to prove her innocence? Amy says it's not out of the cards.
Article continues below advertisement
"She's smart, and she's come this far, so I definitely wouldn't put it past her. I think she's definitely capable of it," Amy exclusively told Distractify. "I know that in the last bit of the series, she's silent, [but] I'm pretty sure she's not being silent because she wants to be, she's probably plotting and planning something. I don't think she'll sit tight for too long."
You Season 4, Part 2 is now streaming on Netflix.