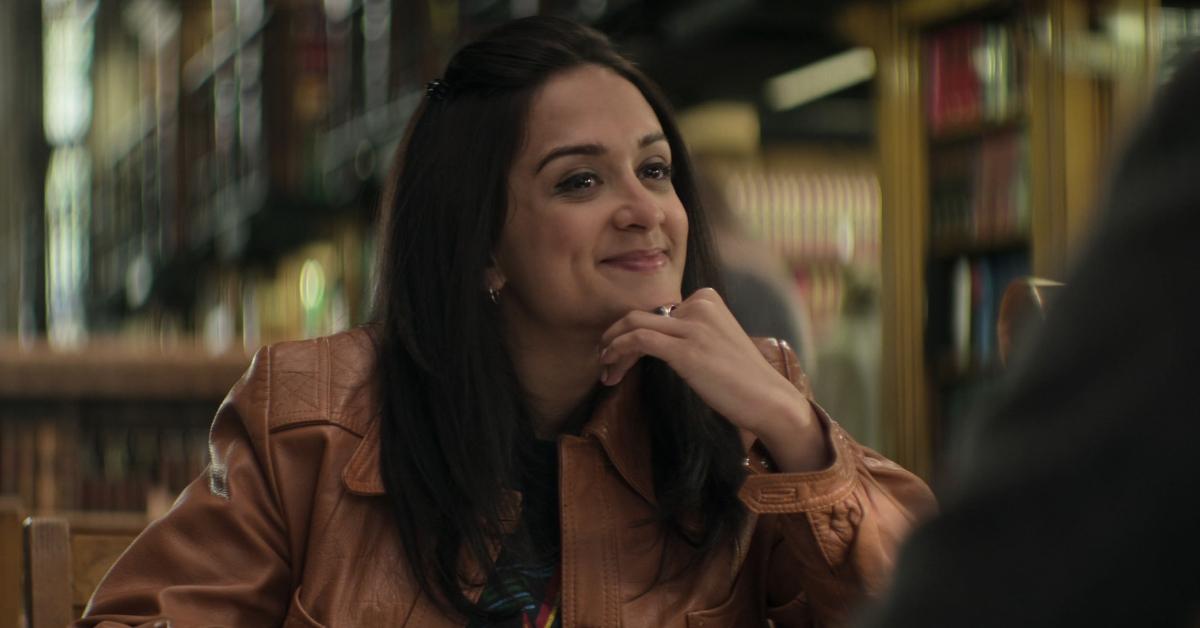 Amy-Leigh Hickman Talks 'You' Season 4 Role and Whodunnits (EXCLUSIVE)
Joe Goldberg is back in the Netflix spotlight, but will he be prompted to go back to his old ways? Season 4 of the psychological thriller series You sees the fan-favorite serial killer living in London as a college professor named Jonathan Moore.
With his new life comes a fresh group of posh friends, one of which is his outspoken literature student Nadia.
Article continues below advertisement
Nadia is one of the younger characters — she's essentially this season's version of Jenna Ortega's Ellie. But, she's whip-smart and more relatable to Joe (er, Jonathan) than the privileged douchebags he frequently hangs around.
Ahead of the Season 4 premiere, English actress Amy-Leigh Hickman spoke exclusively with Distractify and opened up about her character, Nadia. Plus, she shared the juicy deets on how she prepared to take on the pivotal role!
Who Plays Nadia in 'You' Season 4? Amy-Leigh Hickman dishes on her character!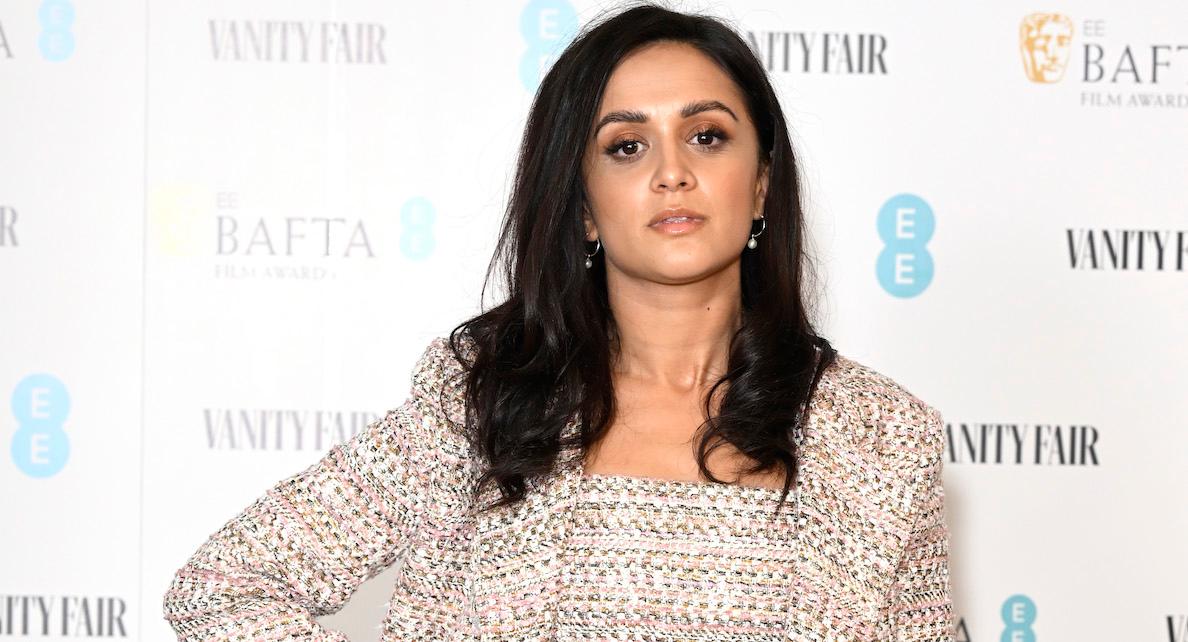 English actress Amy-Leigh Hickman takes on the role of Nadia in Season 4 of You. The 25-year-old star made her TV debut in the CBBC series Tracy Beaker Returns — she later reprised her role in the sequel series, The Dumping Ground.
Article continues below advertisement
Amy-Leigh later landed the part of Linzi Bragg in the BBC soap opera EastEnders, then went on to star as Nasreen Paracha in the British dramedy series Ackley Bridge, a role that earned her the Actor award at the RTS Yorkshire Awards.
Other credits include the likes of Safe, Our Girl, and Innocent. Now, she's taking her talent to Netflix's hit series You.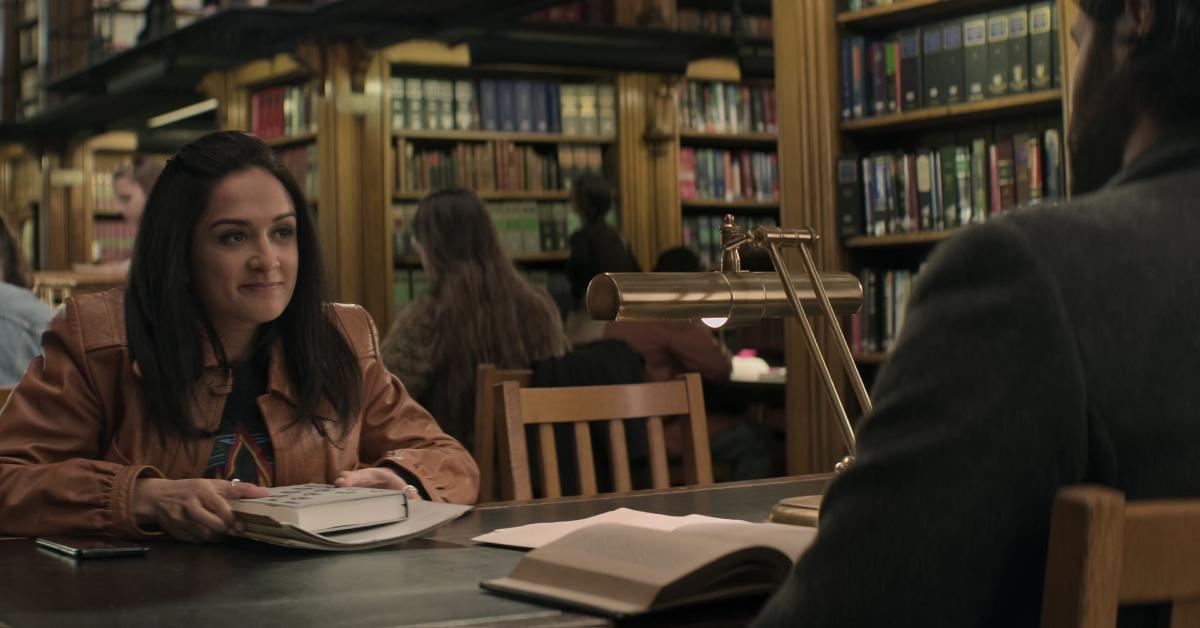 Article continues below advertisement
Nadia is one of the younger characters this season; nevertheless, that doesn't stop her from getting mixed up with Joe.
"They end up forming this friendship in the beginning," Amy-Leigh told Distractify. "Joe turns to Nadia to help him get out of the situation because the first part of the series is a whodunnit. It's the first time that the power is out of his hands, and he doesn't know why these things are happening around him, so he turns to Nadia for help."
Amy-Leigh said that to prepare for the role, she fully immersed herself in the whodunnit genre.
"I read a lot of Agatha Christie, and I read a lot of whodunnits because that was Nadia's thing," Amy-Leigh explained. "That's why Joe turns to her so I needed to understand why she loves this genre so much, and I wanted to know what I was talking about as well. So I read a lot of that, and I'd already seen the show."
Article continues below advertisement
Amy-Leigh said her schooling experience was much different than Nadia's.
As viewers can see, Nadia is a certified "school-a-holic." She takes her studies incredibly seriously and is even working on her own book — did Amy-Leigh have a similar experience? Sadly, no, but her school years were much more unique.
"When it came to school, I had a weird time in school because I was in a show from the age of 10 [until] 18," Amy-Leigh exclusively told Distractify. "So my whole time in secondary school, six months of the year, I worked away."
She added, "So when everyone starts their new year, they'd already made friends and already slotted in, so I always felt like I was a couple of weeks behind. I actually did quite well in school, but I did wing it, I really can't lie. But yeah, I ran away from that I had tuition and we had one tutor, and like 12 of us all different ages. So you kind of put in as much work as you want to."
You Season 4 Part 1 premieres Thursday, Feb. 9 on Netflix.