Will Zoey Johnson Pick Love or Her Career as Graduation Day Looms on 'Grown-ish'?
Zoey and Aaron have had an on-again, off-again relationship for four years on 'Grown-ish.' Will they call it quits for good or will they stay together?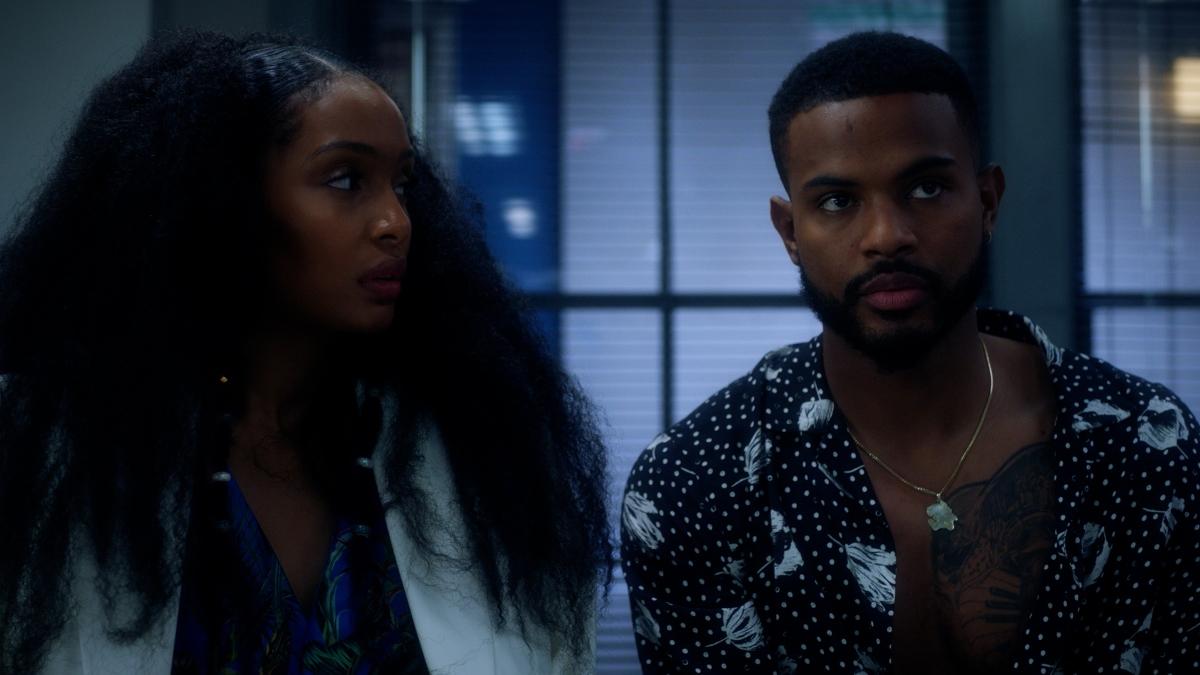 For four seasons, Grown-ish characters Zoey Johnson (Yara Shahidi) and Aaron Jackson (Trevor Jackson) have taken audiences on a real roller coaster of emotions, including a marriage and a divorce. Just when we thought their relationship was headed in the right direction, it somehow veered off course again. Before the mid-season finale, the pair were very much on the rocks after Aaron sucker-punched Luca (Luka Sabbat). Who would have ever thought it would have come to this in the characters' crazy love triangle?
Article continues below advertisement
When Zoey desperately needed to find an internship to finish a graduation requirement, Aaron went to Professor Telphy (Don Cole) and got him to waive the requirement for his girlfriend. He wanted to surprise her with the news, but when he got to the luau, Aaron learned that Luca had swooped in and stolen his shine once again. Zoey told Aaron that she accepted an internship to work with her ex's clothing brand, Anti-Muse.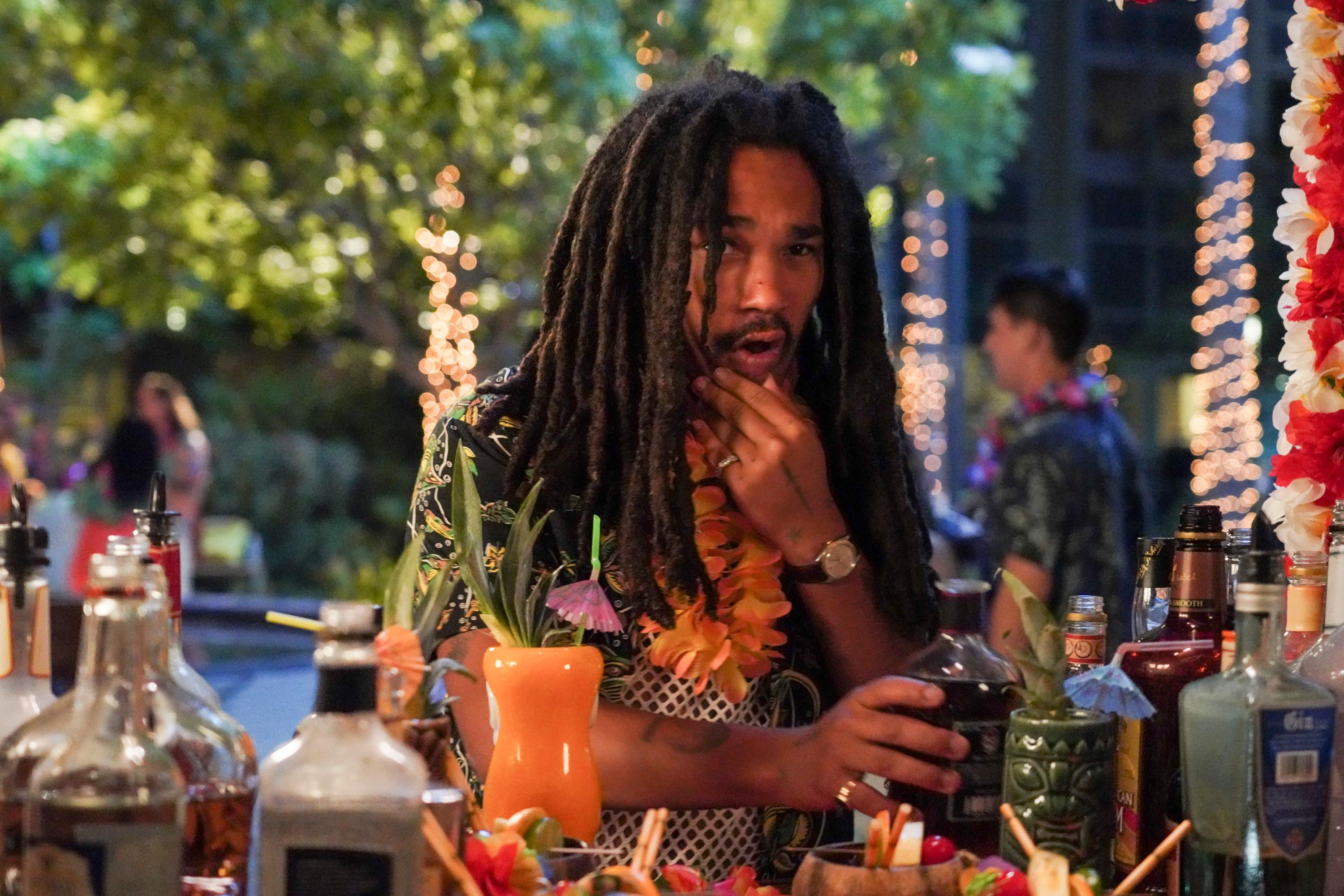 Article continues below advertisement
Aaron, angry at Zoey for not even talking to him before taking the job, took it out on Luca and punched him in the face. When Grown-ish returned on Jan. 27, it picked back up right where it left off, and viewers saw Aaron apologize to Luca for putting hands on him. But things didn't go so well between Aaron and Zoey, and the couple broke up. Now, fans are left wondering whether they're over for good or if they'll get back together. Here's what we know about the situation.
Will Zoey and Aaron stay together in Season 4B of 'Grow-ish'?
From the Season 4B trailer, we know that Zoey and Aaron find their way back to one another again after breaking up in Episode 10. However, their relationship might not last long. By the end of her senior year, Zoey has to face some complex decisions in love and life that will put into question whether or not she and Aaron are meant to be. Aaron receives a prestigious grant that will take him to the University of Johannesburg, and he wants his girlfriend to travel to Africa with him.
Article continues below advertisement
However, before he even gets the chance to ask her to join him, Aaron finds out that Luca received an intriguing offer to officially launch the Anti-Muse clothing line after an investor showed some interest. In the trailer, Zoey tells Aaron, "Luca wants me to go with him to New York to launch a brand which I helped build." When Zoey finds out that Aaron wants her to accompany him to South Africa, she has to figure out what's more important to her — and it looks like she will have to choose between Aaron and her career.
Article continues below advertisement
In the teaser, Zoey is heard saying, "Launching could be the opportunity of a lifetime but so is traveling to Africa with Aaron." In an interview with Hollywood Life, Yara talks about the tough decision that her character has to face. She told the media outlet, "I think more than anything, more than choosing between Aaron and Luca, it's like, will Zoey choose herself? And what person goes along with that vision of who she is. "
Also seen in the trailer is Zoey's graduation day, and while her entire family is at the ceremony, it appears that she's not. Does she skip out on graduation to jet off to Africa with Aaron? We don't know what will happen between these two, but it will definitely be a crazy ride as the rest of the season unfolds.
Grown-ish airs Thursdays at 10 p.m. EST on Freeform.