Zoey Drops out of College and Links up With These Celebrity Guests on the New Season of 'Grown-Ish'
Zoe (Yara Shahidi) drops out of college to pursue her celebrity stylist career on this season of 'Grown-ish.' Where was the series filmed?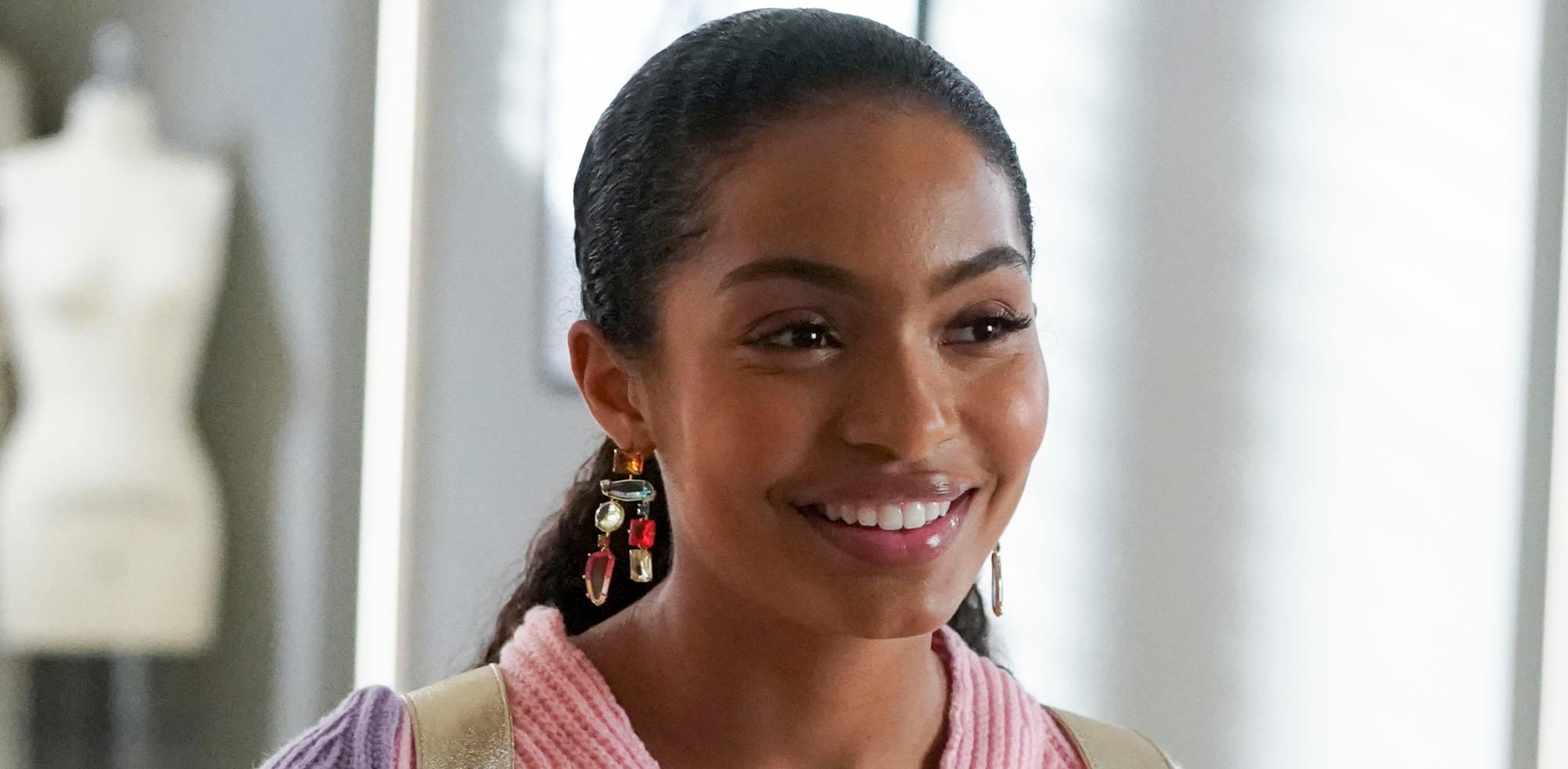 In January of 2018, the eldest daughter of Andre and Rainbow Johnson ventured out into the brave new world of higher education with her starring role in grown-ish. Three years after the show's premiere, Zoe Johnson (Yara Shahidi) and her tribe are back for the second half of the show's third season, and our leading lady is on a new adventure yet again.
After leaving school to follow her dreams as a celebrity stylist, fans want to know: Where does Zoe live and where is grown-ish filmed?
Article continues below advertisement
Where is 'grown-ish' filmed?
In the series, which is primarily filmed at Walt Disney Studios in Burbank, Calif., a recently dropped out Zoe and her friends study at the fictional California University of Liberal Arts, affectionately called Cal U. In the latest season, Zoe leaves Cal U to pursue a career in the fashion industry and discover if it "is all it's cracked up to be or if she still has some growing left to do," according to showrunners.
Article continues below advertisement
The second half of the series, which was set to premiere last summer, was ultimately delayed in an attempt to follow COVID-19 protocols in Los Angeles country, where the virus ran rampant. Yara told TV Line, "Initially, this was supposed to come out this past summer as a kind of seamless continuation. But I think, fortunately, people are still excited after our long hiatus. We're trying to be as COVID safe and responsible as possible."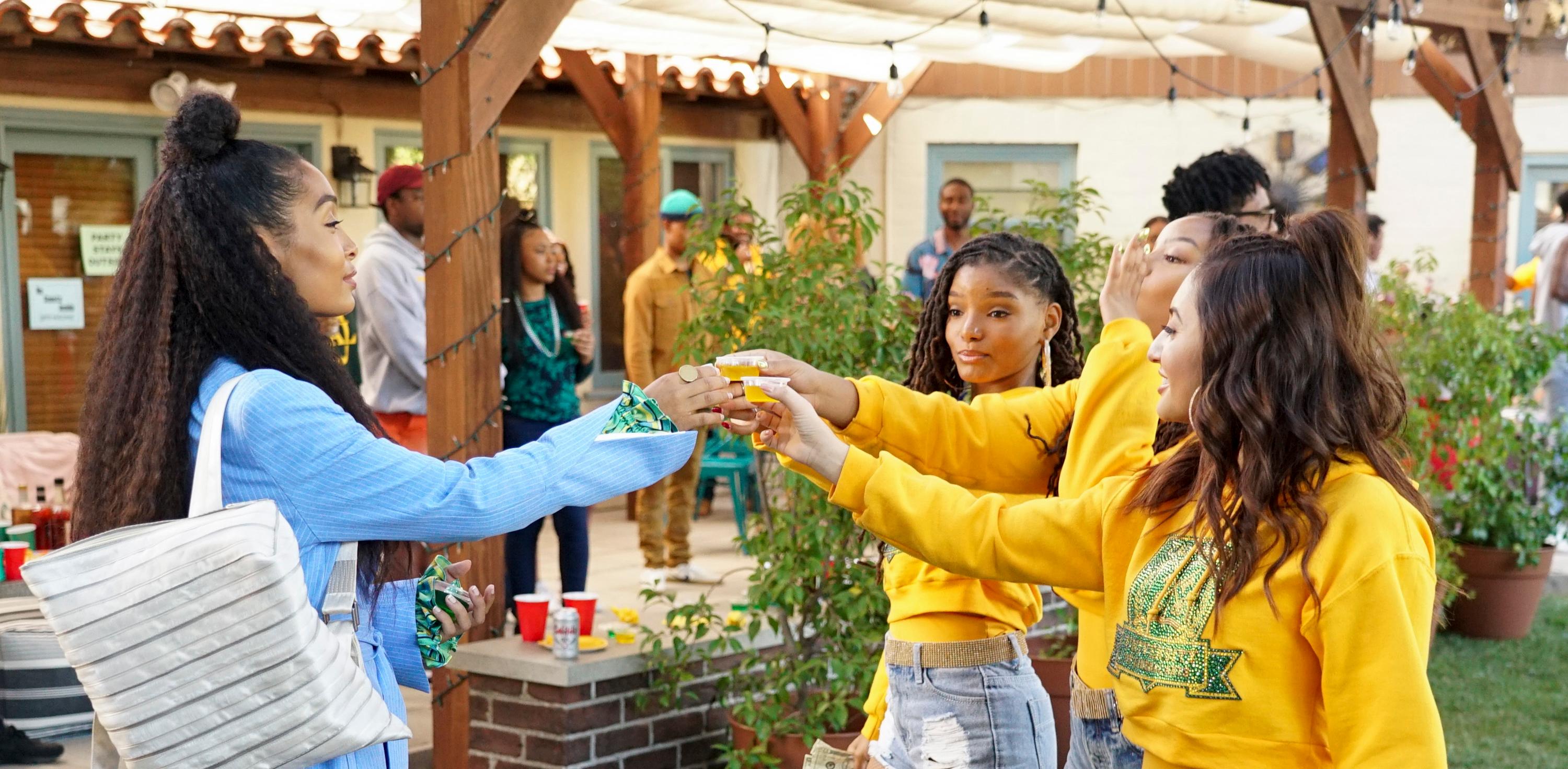 Article continues below advertisement
The 20-year-old black-ish actress went on to explain that now that the show has returned from its brief hiatus, cast members have already started to prepare for Season 4 of grown-ish, which was renewed in late January.
She continued, "There are a lot of protocols in place, and unfortunately, L.A. isn't doing really great right now in terms of COVID overall. We are waiting on the go-ahead because we're dealing with a perpetually pushed start date. But on the bright side, we've already started reading scripts … the preview I've gotten of Season 4 has been super exciting, and we'll be on set in no time."
Article continues below advertisement
The cast of 'grown-ish' are friends IRL.
Acting alongside Yara on the star-studded cast of grown-ish are R&B duo Chloe x Halle, Trevor Johnson, Diggy Simmons, and Francia Raisa, who are all friends in real life. The stars recently stopped by BuzzFeed for a game of Who's Who to prove exactly how close they are.
Article continues below advertisement
This season, the show will also feature celebrity guests including Saweetie and Joey Bada$$, who Yara says will add a new "dynamic" to the show.
Yara told Complex, "What I love about Saweetie just as a human is that she is so multifaceted. She is a businesswoman, a college grad, somebody who runs her own businesses and is making music. I think that's something that runs through the whole cast, being a multi-hyphenate. That comes through even in her character. You may meet her briefly, but you can't name her character, Indigo, as one thing."
grown-ish airs on Thursdays at 8 p.m. ET on Freeform.