Crew Member Winston Churchill Caused Quite the Stir on 'Joe Millionaire: For Richer or Poorer'
While the contestants on 'Joe Millionaire: For Richer or Poorer' are meant to fall for the leads, Sara Rose developed a crush on crew member Winston Churchill.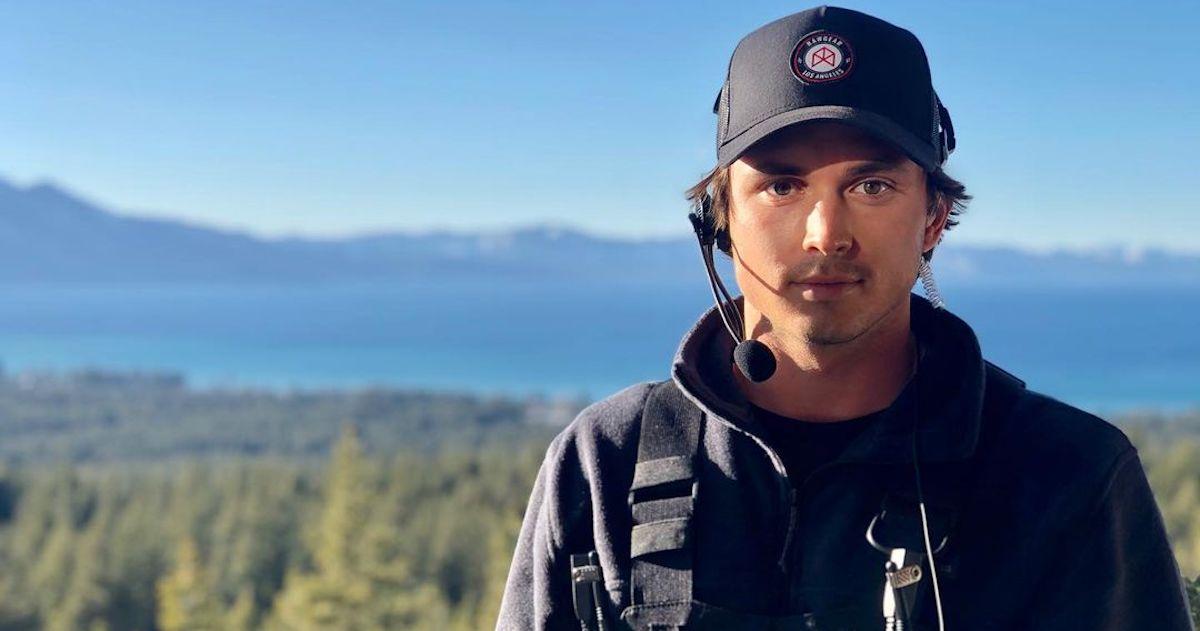 Spoiler Alert: This article contains spoilers for the third episode of Joe Millionaire: For Richer or Poorer.
While it initially seemed like the main drama on Joe Millionaire: For Richer or Poorer would be about whether the women were there to find love or if they really just wanted to be with a wealthy man, that all changed during the third episode ("Movie Night Meltdown") of the reboot.
As the contestants have gotten to know leads Kurt Sowers and Steven McBee (who is the millionaire), they've slowly but surely figured out which man they connect with more on a romantic level.
Article continues below advertisement
Most of the women have chosen to pursue either Steven or Kurt, but influencer Sara Rose selected a different option.
Hours before the third Elimination Ceremony was set to kick off, a few of the women chatted while hanging out by the pool. Sara Rose revealed that she actually had feelings for one of the crew members: Winston Churchill (which, yes, is the same name as the former Prime Minister of the United Kingdom).
Once the leads found out, Sara Rose's fate was quickly decided.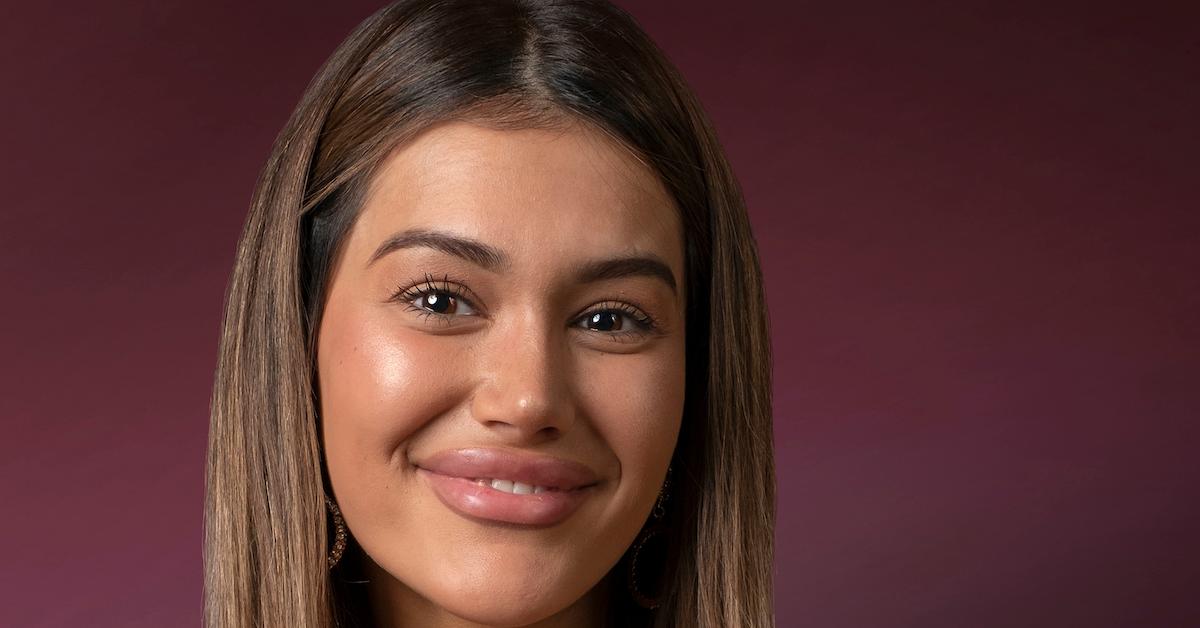 Article continues below advertisement
Why was Sara Rose sent home ahead of the Elimination Ceremony on 'Joe Millionaire: For Richer or Poorer'?
Throughout her time on the show, Sara Rose struggled to make her presence known, especially once Kurt forged a strong connection with Carolyn Moore.
The influencer and model wanted to pursue Kurt, but she felt like she was getting mixed signals from him. During the boat group date on the Jan. 20 episode, Sara Rose asked Kurt to tell her if there was any sort of spark. When he asked her to wait and trust the process, Sara Rose's mood changed.
"At this point, I'm just going to have fun," Sara Rose said about the date. "I literally want to just make him fall in love, or whatever, and just shut him down so quick and laugh about it."
When Elimination Day arrived, the remaining ladies sat out by the pool ahead of the ceremony.
"Who are you feeling?" one of the contestants asked.
Instead of picking one of the leads, Sara Rose said the name of someone on the production team: Winston.
Article continues below advertisement
"None. But what's-his-name —" Sara Rose said, before she tried to cover her mouth from the view of the cameras. "Winston. He's so cute."
When one of the other women agreed, Sara Rose continued to share her attraction to the crew member.
"I want him..." she repeated several times in front of a few of the other ladies. "If I get eliminated, the first thing I want to do is get his number."
In her confessional, Sara Rose noted that the boat date really altered her feelings for Kurt.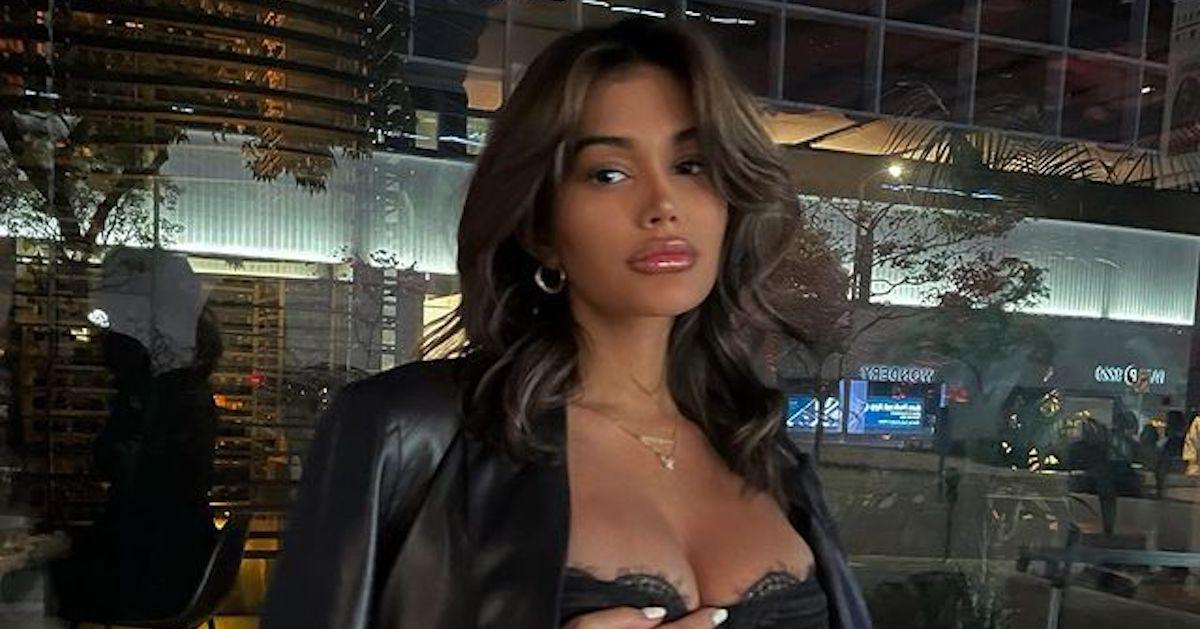 Article continues below advertisement
"Honestly, after the boat and after just everything that went down with Kurt, I'm just over it..." Sara Rose said. "When Plan A doesn't work, you go to Plan B."
Unfortunately for Sara Rose, butler Martin Andrew appeared to overhear the entire conversation. He took the information to the leads.
"There is somebody here who is not here for the right reasons," Martin told Steven and Kurt just before the elimination ceremony. "This particular lady was discussing that she has 'the hots' for a gentleman. A gentleman who is working on the crew of this show. The lady in question is Sara."
Both Kurt and Steven agreed that it was a "no brainer" to send Sara Rose home as soon as possible.
Article continues below advertisement
In the final moments of the episode, the two stars confronted the influencer about what she said about Winston.
"We do know that you have started to fall for someone outside of the two of us, and have talked quite a bit about someone on the crew here. We feel a bit jaded in that regard that maybe the true intentions and motives weren't to be here to find love," Steven said.
"Yeah, it's hard to not feel offended by it," Kurt added.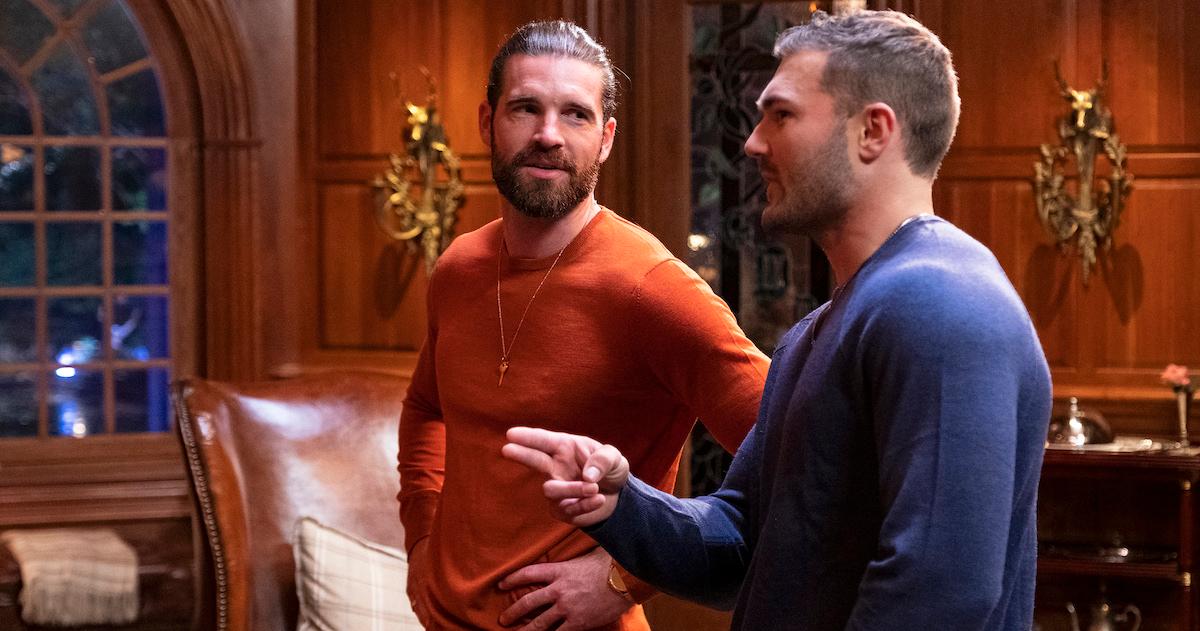 Article continues below advertisement
The construction worker and entrepreneur asked Sara Rose to leave the show.
The 22-year-old had no regrets about sharing her crush on Winston.
"I just knew what I wanted! Winston's cute!" Sara Rose said in the car on the way out of the mansion.
Who is Winston Churchill from 'Joe Millionaire: For Richer or Poorer'?
As Sara Rose discussed Winston on the show, viewers briefly got a glimpse at the crew member (though he was wearing a mask each time he was on camera).
In the closing credits, Winston Churchill is listed as the Lead Stage Manager for the series. According to his IMDb page, Winston has also worked as a stage manager on Peace of Mind with Taraji, The Chase, True Story, E! Live from the Red Carpet: The 2020 Academy Awards, and America's Funniest Home Videos. He was a production staff member on Dare Package as well.
Article continues below advertisement
Winston is a graduate of San Diego State University.
It's unclear at this time if Sara Rose ever did secure Winston's phone number.
Joe Millionaire: For Richer or Poorer airs on Thursdays at 8 p.m. ET on Fox.