Boss Tries Guilt Tripping Woman Into Staying at Her Job After Accepting a Better Offer
An employer tried to guilt trip one of their high performing workers into working two jobs at the same time once she got a promotion elsewhere.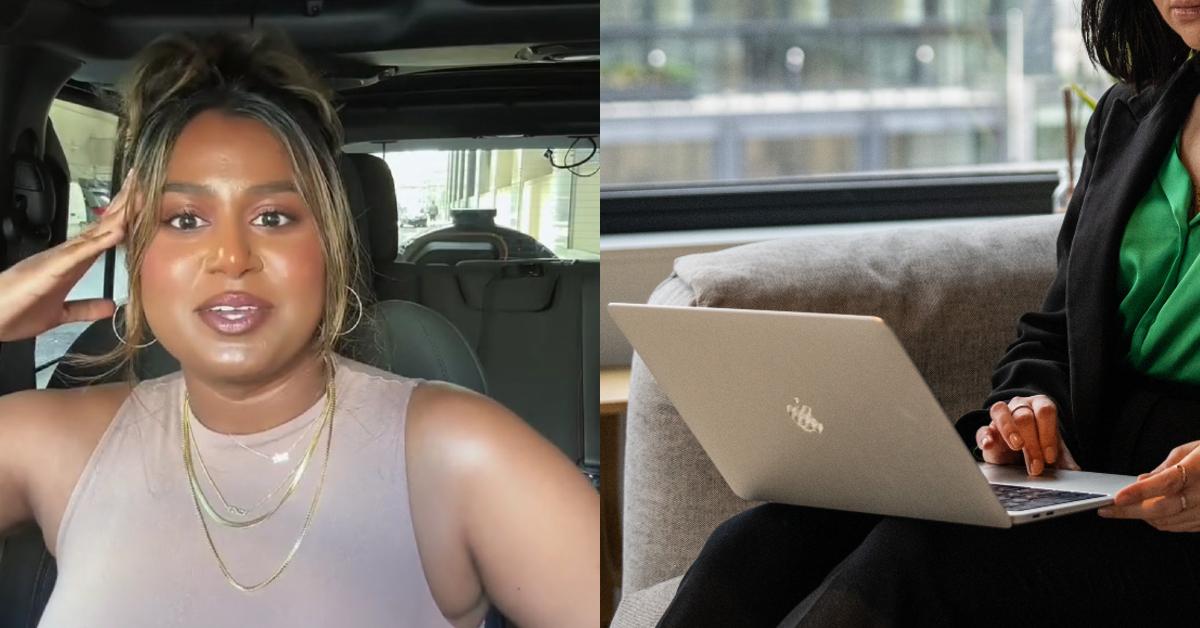 Article continues below advertisement
It could also be applied to a manager who did not seriously heed a worker's exhortations that they would like to be properly compensated for taking on additional responsibilities and duties, and/or receive a promotion for their excellent work.
And a TikToker named Ash (@fromashwithlove) says that this is exactly what happened to her at her now-former employer. The company, upon realizing that she was leaving them for good, attempted to guilt trip her into staying and working both the new job she received and her old role to give them enough time to find a suitable candidate.
Article continues below advertisement
Ash says in her video, "so, I just had my meeting with my boss about accepting the new offer. And, they were like, this is just so unfortunate, we're really going to miss you, you're literally our top performer..."
Article continues below advertisement
However, the TikToker responded that she had given them more than ample time to come up with a counteroffer or some type of incentive to keep her to stay, however, nothing was done in that time frame.
"I was like well, I've given you so much heads up at this point and you literally told me that you were not going to be giving me any sort of promotion or extra pay to do the extra work that you're asking me to do so."
Article continues below advertisement

If the companies following response that was a negotiating tactic it didn't appear to work very well according to Ash. " and they're like I know we just wish that we could keep you for longer."
Article continues below advertisement
The TikToker looks at the camera mouth agape and explains that ideally, she would have preferred to stay in her current role at the company: "I didn't want to leave this job I just wanted to get promoted or better pay for the extra things that you guys have been asking me to do."
She goes on to say that the reason why she decided to go with the other company's offer is that she "finally" got what she had been asking for quite some time: a salary and position commiserate with the responsibilities she was undertaking.
Article continues below advertisement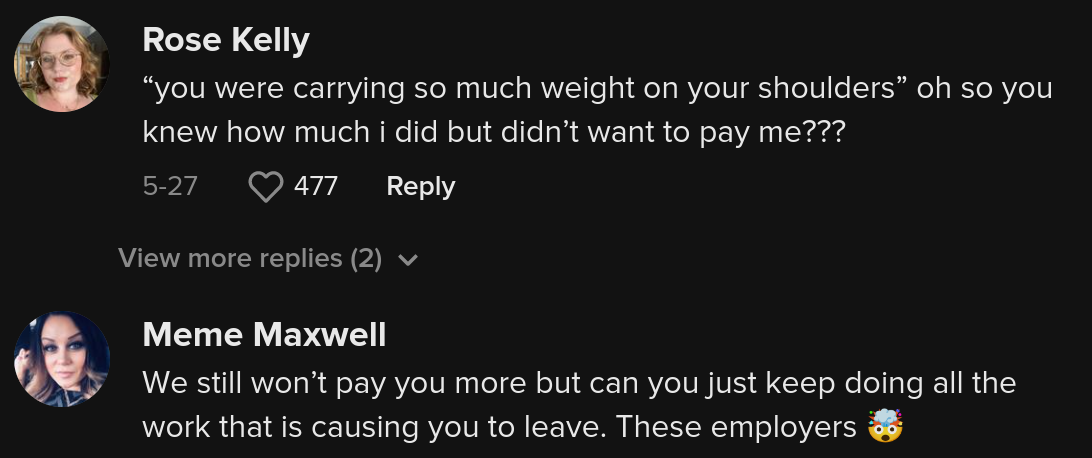 "Finally someone came in and said that they're going to do that and now, now you want to give me a hard time about this? Like now you're going to ask me to stay?"
Article continues below advertisement
According to Ash the business continued To try and guilt trip her into staying with the company. "They're like we don't really know how to distribute the workload now like, you're carrying so much on your shoulders and we're just not sure like who can take over this stuff from you."

Article continues below advertisement
They then asked her if it was possible for her to do both of her jobs: her current role with the company and the new one, at the same time, because my job is internal, right?"
The business went on to say: "We We're hoping you could do this, and the new job for a little bit until like we could get ourselves situated. And i literally was like no I'm not going to do that. Like I've accepted this position my start date is this date and I will not be continuing extra work."
Article continues below advertisement

She finished off her video bye stating that she doesn't owe her now former employer "anything" adding that she found the entire situation "crazy."