Woman Says She's Too Shy to Ask Barber Out, So She Booked a Haircut Instead
A woman recorded herself getting a fade at a barber shop because she was too shy to ask him out, and TikTok is shocked.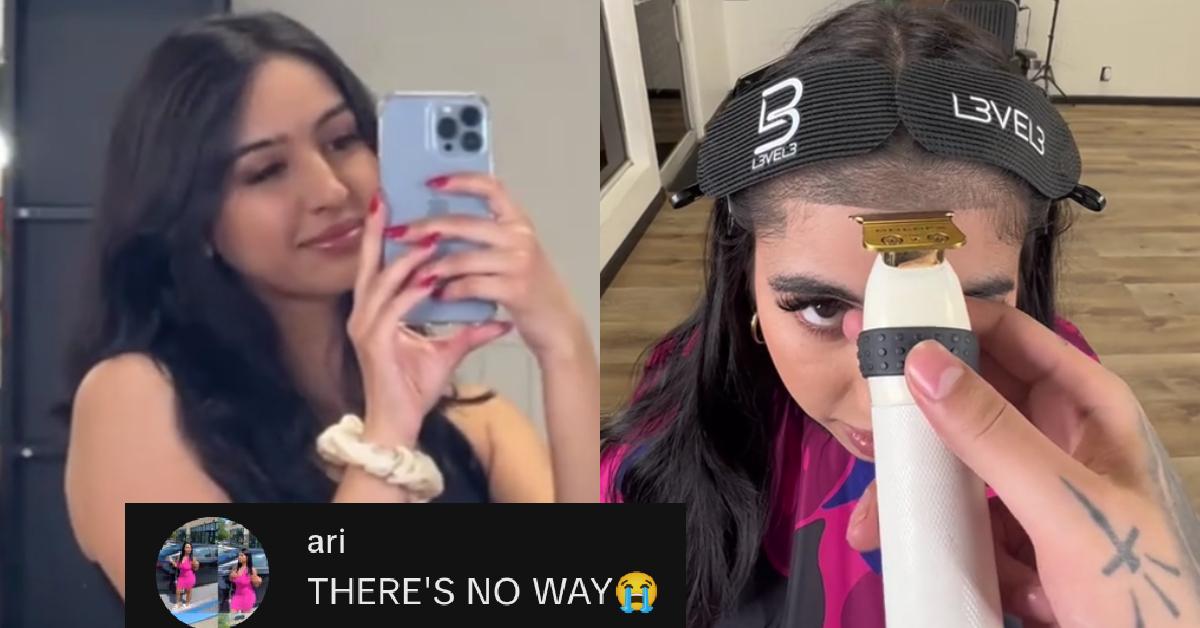 Article continues below advertisement
Sure, the beautiful palace is surrounded by trash but isn't that just a metaphor for life?
A TikToker named Isabella Rose (@isabellarosedew) documented her own declaration of "mad love" in a viral clip that's garnered over 363,000 views on the popular social media platform.
She claims that she booked an appointment with a barber she had her eye on but was too shy to approach him. So instead, she booked an appointment at the barber shop he works at in order to get herself a fade.
Article continues below advertisement
Rose begins her video recording herself in the mirror of a barber shop set to the grating Casa Di remix of the infamous Latto quote: "Thank you to my man."
Article continues below advertisement
She writes in a text overlay of the video: "Crushing on a barber , but I was too shy to make a move so I booked an appt instead"
The clip then cuts to her whipping a barber cape off of the chair and then transitions to a shot of her sitting in a seat. There are no other people inside of the barber shop.

Article continues below advertisement
The barber then begins moving her hair back and the next shot in the video comes without warning: Rose shows off the shape-up and buzzed down fade the barber gave her.
Her post sparked a litany of different reactions, with some folks expressing their shock and disbelief Rose would go to such lengths in order to capture the attention of the male hair stylist.
Article continues below advertisement
"and they say romance is dead," one person wrote, adding an eye roll emoji at the end of their message.
Someone else penned, "Girl I hope y'all get married bc whaaaaat"
"The line up! The way my jaw dropped," someone else wrote.

Article continues below advertisement
Another penned, "Omg did you really cut your hair?!"
But there were some folks who were a little dubious over Rose's claims. It's not exactly a shocker to think that folks would fake something for internet clout + views under the guise of reality, and there have been people caught perpetuating hoaxes for shock value in the past.
Article continues below advertisement
"It's hair fiber spray," one TikToker wrote in response to Rose's video.
So did she use the hair fiber spray? There were clips affixed to her head in the video to hold her hair back, and the best way to tell whether or not her and the barber in question used hair fiber spray and then faked "shaping it up" is to compare and contrast her hairline in before-and-after shots in the video.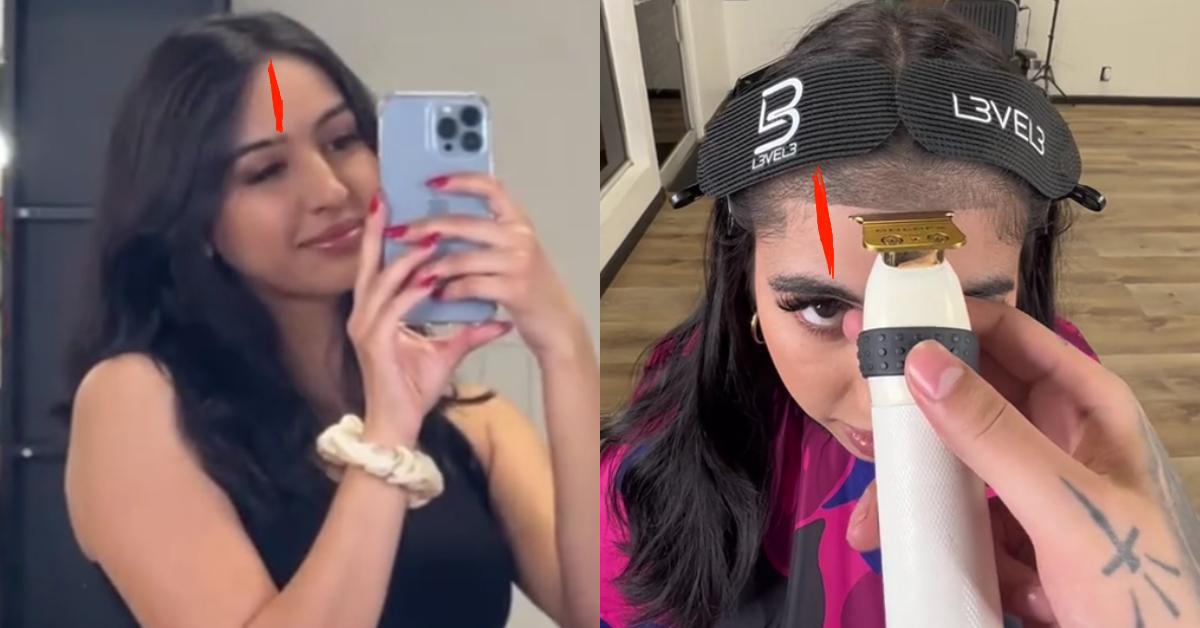 Article continues below advertisement
It certainly looks like her hairline is a bit lower in the second video when compared to Rose's forehead/hairline the shows off in the beginning of the clip where she poses in front of the mirror.
However, this could be chalked up to the fact that the video is being taken from a different angle.
Rose didn't reply to the aforementioned reference to hair fiber spray. However, she did say that her plan ultimately ended up working: "I got him , that's all that matters," she wrote in a reply to another user.
Article continues below advertisement
In a follow-up video that she posted of her and her man, who is presumably the same barber in the video who may or may not have given her the shape up, she's sporting a different, curly hair style, and it doesn't look like she has a fade in it. The two of them went out on a ramen and Jenga picnic date.
What do you think? Did Rose go and get herself a shape up in order to bag herself the barber she was crushing on? Or was it all in jest?