Woman Films Slow-Speed Tractor Chase in a Waffle House Parking Lot
One woman eating at Waffle House started recording when a tractor and cops appeared in the restaurant's parking lot. Details here.
Move over, high-speed chases, because slow-speed tractor chases are now a thing.
In July 2023, a Georgia man named Matthew Fortune led police officers on a seemingly slow-speed chase spanning three cities in the Atlanta metro area. Fortune was driving a John Deere 5100 tractor, which was also pulling a green John Deere Batwing lawn mower.
Police had been called to Virginia Avenue in Hapeville, Ga., to assist College Park Police in a pursuit on July 13, just after 9 a.m, per Fox 5.
Article continues below advertisement
When officers arrived, Fortune was seen driving down the road in the tractor. As police attempted to pull the tractor over, Fortune kept going, crashing into things several times.
Fortune and the John Deere tractor — which he'd stolen — even made an appearance on the highway during heavy traffic, but got off and ended up entering a McDonald's parking lot. Fortune slowly cruised by the drive-through and ended up at the Waffle House next door where one TikTok creator began filming the bizarre interaction.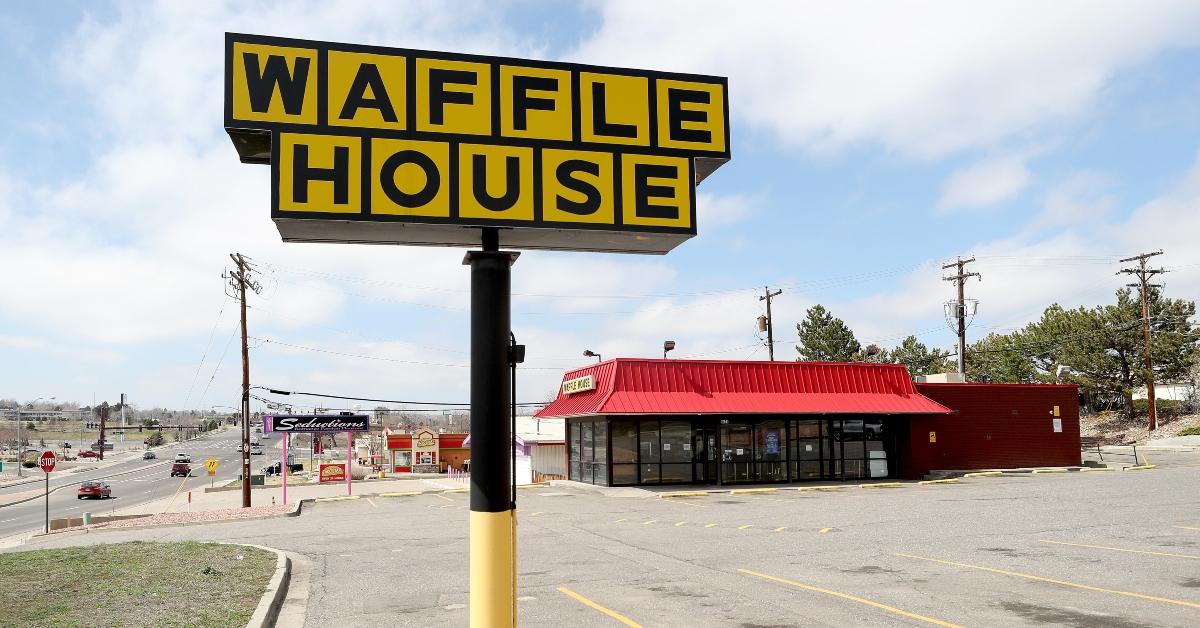 Article continues below advertisement
This TikTok video shows the finale of a slow-speed tractor chase, which ended in a Waffle House parking lot.
Waffle House is a good place to grab breakfast any time of day and evidently catch some high-stakes drama.
In a TikTok video posted by user @heyitsendia, who was safely filming from the inside of the Waffle House restaurant, cops are seen holding their guns out in the parking lot as Fortune continues to slowly drive in his tractor. One cop jumps up and opens the door of the slow-moving tractor. He then goes inside to grab Fortune as the vehicle continues to move.
Article continues below advertisement
Eventually, the tractor comes to a stop after hitting and dragging a parked car in the lot. "Whose car is that?" @heyitsendia can be heard asking in her video. Later she teases that whoever owns it "is going to get paid, honey."
She also noted that Fortune looked like he was bleeding. Per Fox 5, police had sprayed him with pepper spray.
Article continues below advertisement
As more police enter the tractor to drag him out, he appears to be very resistant.
Eventually, they retrieve him from the tractor, though, and pin him on the ground where he is finally handcuffed. Weirdly enough, he is not wearing shoes.
After he is finally down, an officer makes a drinking motion signaling for water.
In the comment section, users could not get over the fact that Fortune was driving a tractor and this all culminated in the Waffle House parking lot. "I ... I was not expecting a tractor," wrote one user.
Article continues below advertisement

Another said: "This is the most Waffle House video I've ever seen."
A third user claimed the interaction was akin to a sketch from Saturday Night Live.
Article continues below advertisement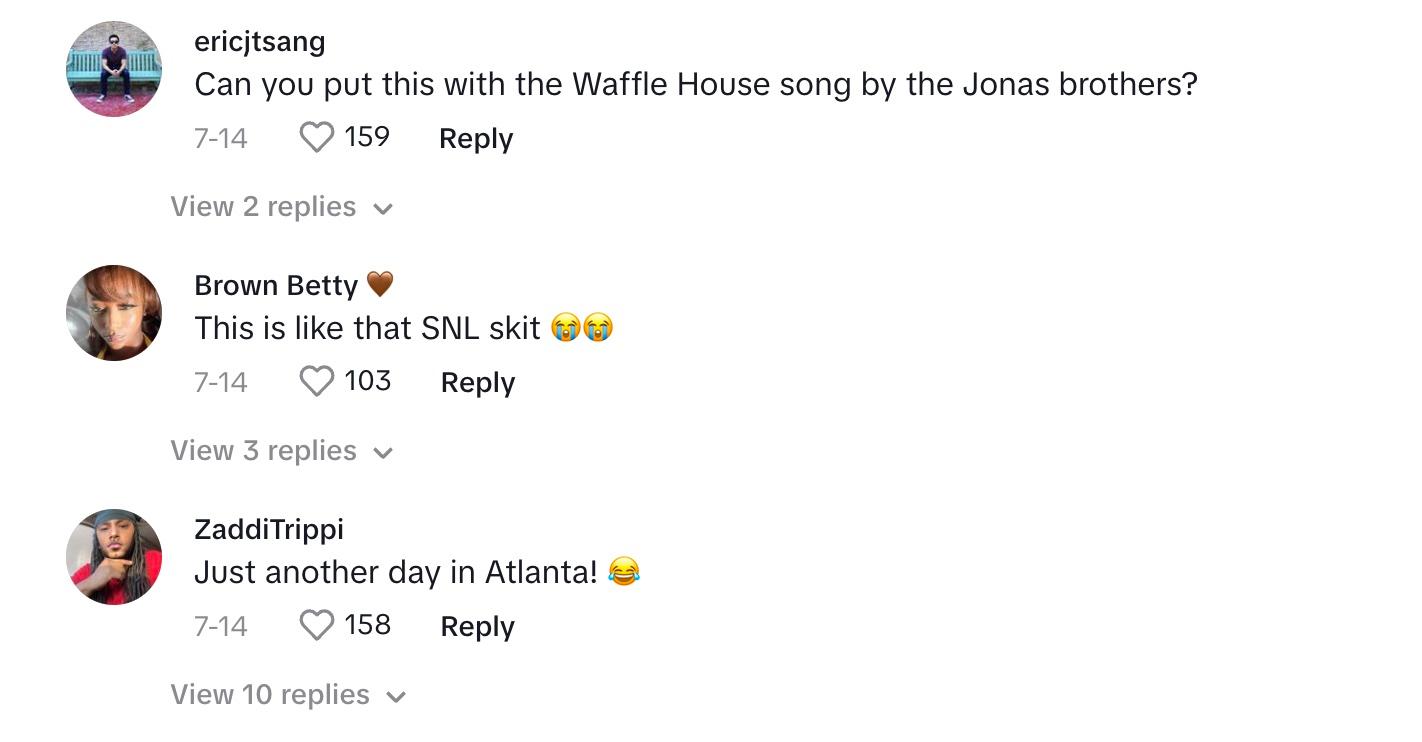 And one user pointed out how gentle the officers were with Fortune, nodding to the uptick in police brutality attacks in recent years. However, as one user wrote, officers may have treated him differently if he wasn't white.
Article continues below advertisement

Currently, Fortune faces charges in Hapeville, College Park, and East Point, which are the cities he traveled through during his wild tractor chase. He was booked into the Fulton County Jail at the time of his arrest.