TikToker Youcantfindalex Was Recently Arrested Following a Car Chase — Here's the Scoop
Why was Youcantfindalex on TikTok arrested? The popular influencer was recently apprehended by law enforcement following a reported car chase.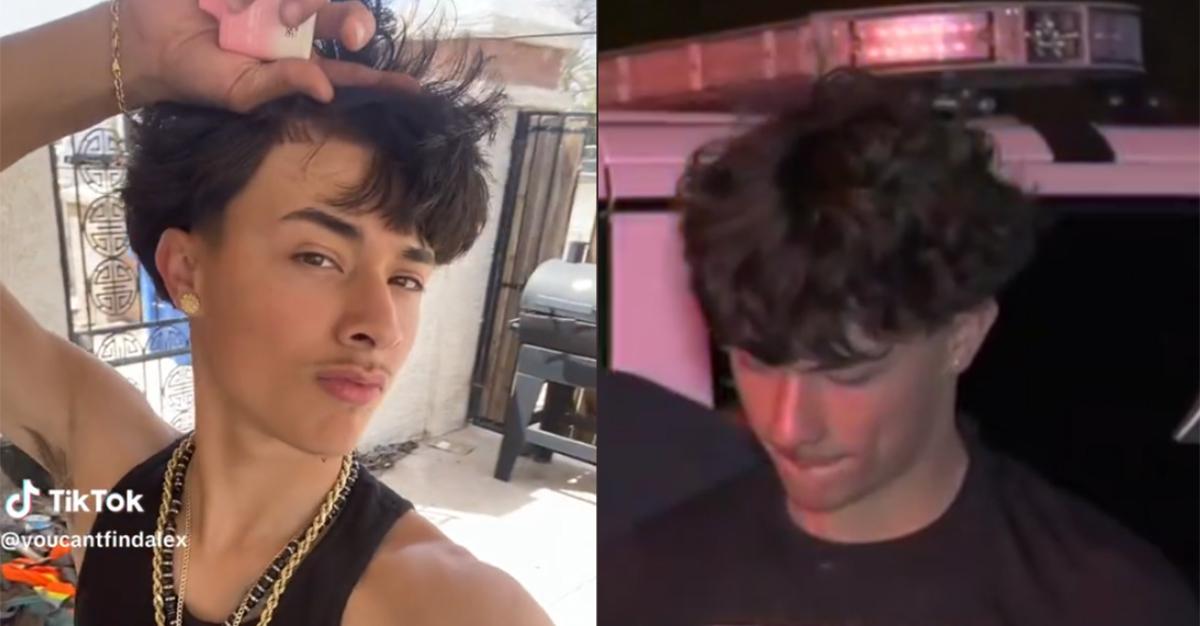 Life comes at you fast, even for influencers on TikTok.
Even if you become popular for posting funny clips or simple glamour videos to show off a new fit, plenty of things can happen outside of the confines of a phone camera and quirky TikTok filters. They may seem untouchable or infallible at first, but no TikToker is immune to real-life drama or even getting into some serious trouble.
Case in point: There's @youcantfindalex on TikTok, who is currently in trouble with the law.
Article continues below advertisement
Having joined the platform in 2021, @youcantfindalex currently has nearly 659,000 followers and 31.8 million likes across his videos and posts on TikTok. Contrary to his online handle, however, it would seem that the police can indeed find Alex.
The TikToker was recently arrested in an incident that involved multiple law enforcement agencies. What happened to Youcantfindalex that led to his arrest? The event was captured on camera by multiple sources.
Article continues below advertisement
@youcantfindalex on TikTok was recently arrested in Phoenix, Ariz.
Alex Danyel aka @youcantfindalex is an up-and-coming TikTok influencer. He typically posts joke videos, literal flex shots of his muscles, and cute videos with his little brother. His videos typically generate tens of thousands if not millions of likes per post. He generated some small controversy back in 2021 when folks on Twitter began posting about his apparent racism, but that certainly hasn't stopped him from amassing a following in the years following.
Of course, this more recent drama is sure to make more of an impact.
Folks on TikTok recently posted video footage of @youcantfindalex getting arrested. Several videos from multiple sources seem to confirm that Alex was involved in a joy ride that led to an intense car chase. According to a local Arizona news report captured on TikTok, a group of people, including Alex in a red Corvette, were doing donuts with their vehicles on the street before law enforcement came to break it up.
Article continues below advertisement
Separate footage seemingly catches Alex even hitting a police vehicle with his own car during an ensuing chase that involved several law enforcement agencies. The chase reportedly extended from Mesa to Phoenix before police were able to disable his vehicle with tire spikes. Alex then ran from his car, where police cornered him in a house that looks strikingly similar to the home seen in his videos. He was taken into custody shortly after, where he complied with authorities during the arrest.
Several TikTok users have commented on the arrest footage, with many of them showing solidarity for the influencer. Many of his fans even say that he was looking "fine" while he was being arrested. Some even claim to have further information on the arrest, stating that Alex even supposedly had a gun in his car at the time.
As of this writing, there has been no official police statement regarding Alex's arrest and potential charges.