Woman Has to Cut Herself Out of "One Size Fits All" Jumper
While online shopping is a convenient way to find new clothes, one woman discovered that brands don't always follow through with their advertising.
Unless you fit the "sample size" that retailers worldwide refuse to part ways with, shopping can be a daunting task. And when you're brave enough to shop online and buy clothes without trying them on, that can be even more unbearable.
Between the items possibly having shipping and inventory issues and the chance that the clothes may not actually fit, buying clothes from online boutiques can feel like a game of Russian Roulette. Still, many of us risk it all for some additional convenience.
Article continues below advertisement
On TikTok, one woman shared why she regretted buying a "One Size Fits All" jumper from a small online shop. The woman said that she couldn't take the item off until she cut it off herself.
Keep reading for the whole story.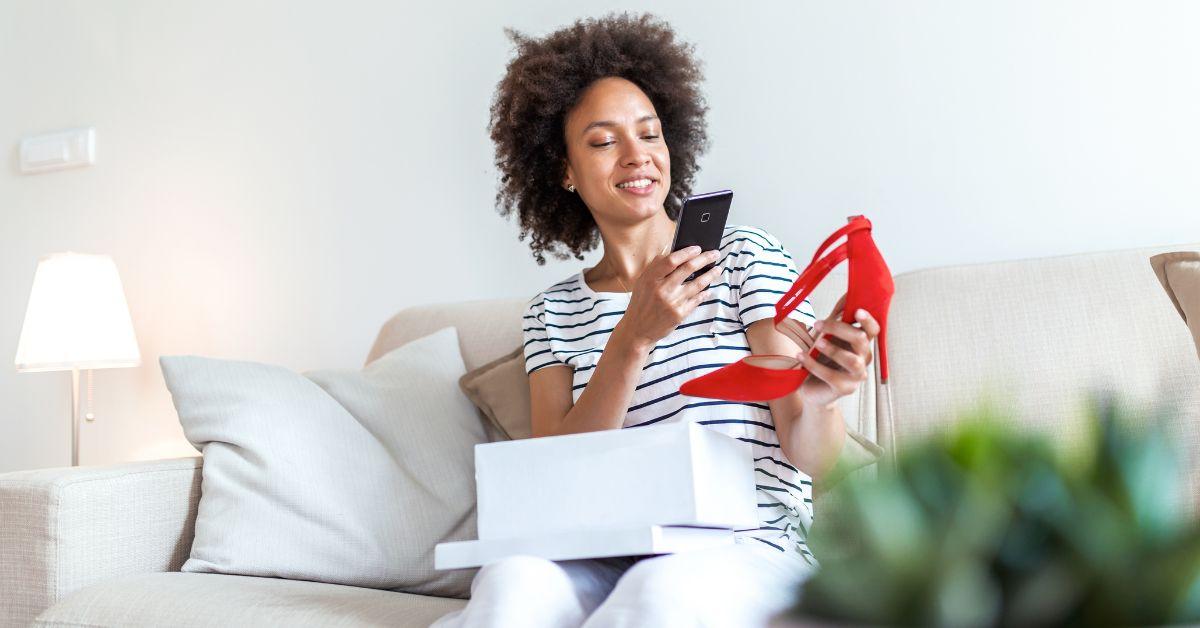 Article continues below advertisement
A woman discussed cutting herself out of clothes she ordered online.
In July 2023, TikToker Phaith Montoya (@phaithmontoya) posted a 1:05 TikTok of her trying to escape a romper she purchased from a smaller online retailer. The TikTok opened with Phaith screaming and crying. She says, "It's just really caught on my skin."
Phaith then turned the camera on herself and had tears in her eyes as she explained what had happened. While holding the jumper she ordered from the retailer, the outfit came in a "3X," but it wasn't true to size. Phaith said the jumper had a tight fit and was so snug she and her mom had to use a pair of pliers to "unlodge the zipper out of my skin," causing her to "cut my stomach up."
Article continues below advertisement
"I had to cut myself out of the outfit because it did not, in fact, fit up to a 3X," Phaith said while still holding the garment. "This is proof that I just had to cut myself out of the zipper, and now I'm bleeding."
Article continues below advertisement
Understandably, Phaith said cutting herself out of an outfit was "very traumatic." She also explained that she wasn't sure if the store had a "faulty zipper" or if they sold garments that weren't true to size all the time. When considering the company possibly did the latter, Phaith scolded the retailer, who she refused to name in the video.
"Advertise what you actually have, please," Phaith said on camera.
Article continues below advertisement
The TikToker's wardrobe malfunction sparked outrage from other online shoppers.
After hearing Phaith's terrifying story of cutting herself out of her clothes, several of the user's followers shared their concern for her well-being. Many commenters asked if she was OK and said they had similar experiences with clothes they purchased and could literally feel her pain.
"Omg, zipper pain is the worst cause you have to cause MORE pain to get your skin out," one user wrote.
"I did this before with jeans and cried for 30 minutes. Most painful thing everrr," another stated.
Article continues below advertisement
Several TikTokers begged Phaith to name the retailer who sent her. Phaith refused to name the retailer, stating she was "scared to mention" the brand on TikTok.
Article continues below advertisement
Fortunately, the influencer updated her community and said she's doing better since the ordeal. When a commenter asked Phaith, she said she was OK. Phaith said she was in pain from the jumper zipper.
"I didn't even watch the footage back," she admitted on TikTok. "But thankfully, I'm better now and put Neosporin all over."
Hopefully, Phaith will decide to name the brand one day. I know I and other plus-size girlies won't be going there when she does!