Instacart Driver Takes $1 Tip Order to See If the Tip Increases After It's Complete
In a social post, an Instacart driver decides to take a $1 tip order to see if the gratuity increases after the order is complete. Details ahead.
Although delivery service has become the norm in society, it's still a luxury. Aside from a restaurant delivery person, folks can now get groceries, makeup, furniture, and more delivered by the touch of a button.
That said, while we aren't physically picking up the items or doing the shopping — with food delivery in mind — it makes sense to tip the delivery person. Not only is it common courtesy, it's the right thing to do since they're essentially making your life a bit easier.
Article continues below advertisement
With that in mind, one TikTok user who works as an Instacart driver shared that she accepted an order with a $1 tip just to see if the gratuity would increase once completed. And of course, the conclusion doesn't come as much of a surprise to folks online. Here's the full scoop.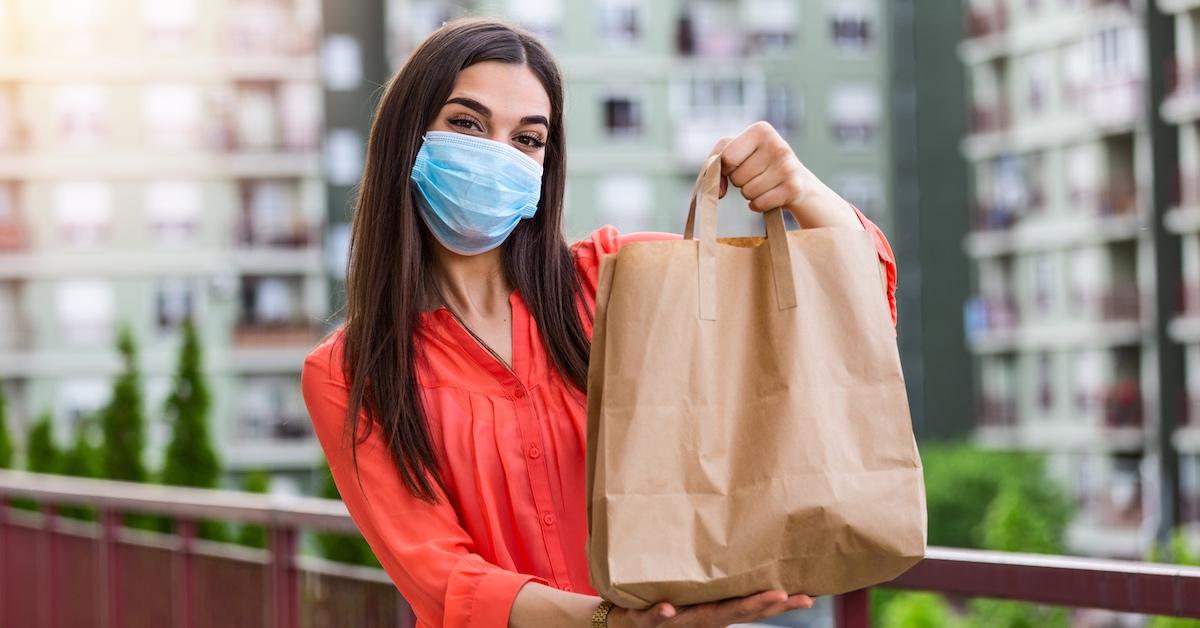 Article continues below advertisement
An Instacart driver on Tikok shared that she took an order with a $1 tip to see if the tip would increase once the order was completed.
Sometimes, some orders don't call for a large tip. In a July 24, 2023, TikTok video creator Jessica Higgs (@jessicahiggs3) shared her latest experience as an Instacart driver.
The text in the video reads: "$1 Tip Order."
"I took an Instacart order that has a $1 tip, $1," she said. "Of course, you're coming with me. It's really slow and I kind of just took this out of curiosity to see if maybe it would go up. If not, it's not too big of a deal. So, it's an $8 order for like three miles and six things I think. If it doesn't go up, it's not too big of a deal, but I just want to see. So, let's go do this $1 tip order."
Article continues below advertisement
As the video progressed, you see Jessica get out of her car and enter a Kroger location. She proceeded to pick up a pack of green beans, a package of chicken, an oat milk creamer, a bottle of oat milk, and mini ice cream packs.
Jessica then heads to check out and then leaves the store to make the delivery.
Article continues below advertisement
"I'm heading to deliver right now, but I don't know his apartment so wish me luck," Jessica said.
Once Jessica made the delivery she shared sentiments about the experience.
Article continues below advertisement
"That wasn't too bad," Jessica said. "She was outside waiting for me, I think she was a college student. So … but let's get to the price breakdown."
Jessica then shows the order receipt that details Jessica getting paid $7 from Instacart for the batch order and receiving the $1 tip from the customer.
"I'll let you know if it changes in the comments, but I won't be upset if it doesn't," Jessica said. "She was nice, it was quick, and she was already outside waiting for me, so yeah."
Article continues below advertisement
TikTok users also shared their experiences with Instacart and a few drivers detailed their struggles with tipping.
Thanks to Jessica's video, many Instacart customers and drivers have shared their experience with the tipping portion. And interestingly, some folks made good points about how they tip and why they tip the way they do.
"I usually tip $1 to see the type of service that I receive. If it's above and beyond then I will go up to 20 percent of one of my villas," one user said.
Article continues below advertisement
"I tip my Instacart shopper $35 each time because she gotta carry those groceries upstairs," another user shared.
"Love when they meet me outside! I really appreciate that!," a fellow Instacart driver said in the comments.
Given that Jessica's order was so small, we can see why she received such a small tip. After all, 15 percent of $8 is $1.20. So while some folks would have given $2, the $1 makes sense.