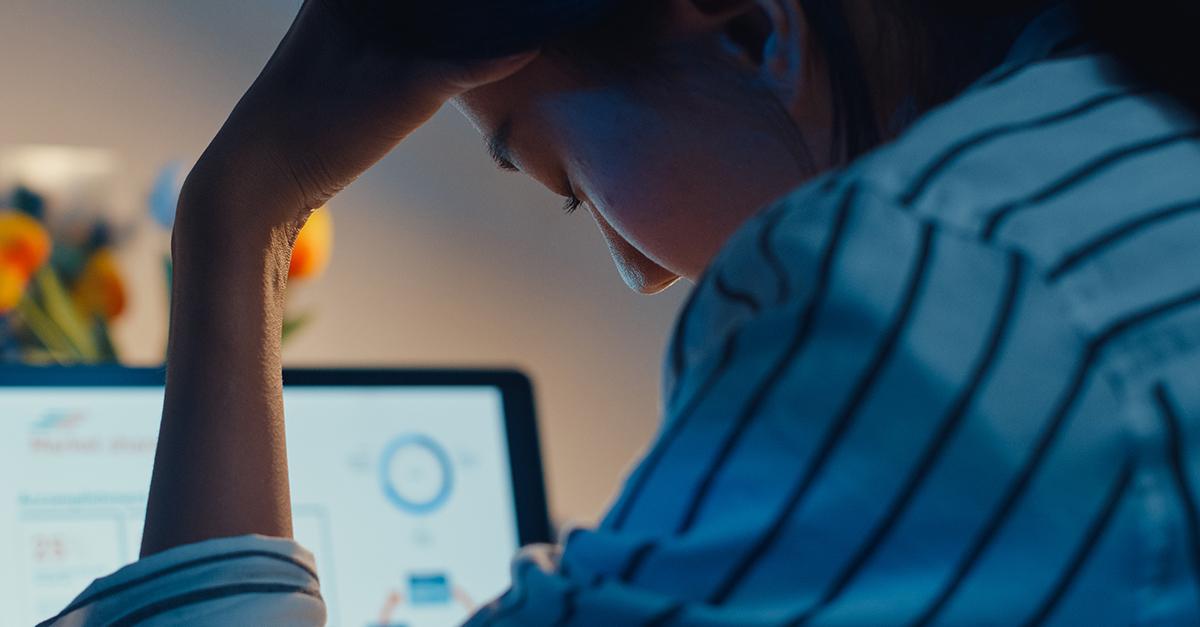 A Woman Discusses the Stark Changes in Her Life After She Stopped Using Her "Ethnic Name"
A woman on TikTok discusses what changed in her professional and personal life after she stopped using her "ethnic name" and changed it.
Despite ongoing efforts for inclusivity in public spaces and professional settings, hiring discrimination and workplace discrimination still persist in Western territories. According to research conducted by the Proceedings of the National Academy of Sciences, people of color on the job hunt had to submit 50 percent more applications per callback than white applicants in various territories. Even when one gets hired, they still come face-to-face with workplace discrimination and microaggressions.
Article continues below advertisement
A woman on TikTok (@sageisgroovy) was unknowingly coming up against several of these microaggressions, but she noticed a near-immediate change in people's behavior once she made one noticeable change in her routine. She went from using her "ethnic name" in her day-to-day to using the name "Sage."
The changes she noticed when she started going by Sage speak to severe name discrimination that she was likely facing. In a brief TikTok, Sage discusses what changed after she stopped using her "ethnic name."
Article continues below advertisement
A woman discusses what changed after she stopped using her "ethnic name."
Sage spills the tea in a TikTok that was posted in mid-May 2023. According to her, she "grew up in the U.S. with an ethnic name which was Xinyuan," a Chinese first name.
She decided to go by the name "Sage" when she started looking for jobs.
One of the "most noticeable thing(s)" she noticed was that people actually say her name out loud. When she went by "Xinyuan," people hardly referred to her by name and avoided saying it altogether. As Sage, she noticed that folks are more willing to call her that.
"Before when I used Xinyuan, I would go hours or even days without really hearing my name being said," she claims. "People would say 'Hi, Sage,' whereas before, people would never say 'Hi, Xinyuan.' They would just say 'hi.'"
This could easily be chalked up to casual microaggressions where folks' internalized prejudices lead them to unknowingly avoid using her ethnic name. While that presents its own set of issues, she's been in situations where name discrimination actively harmed her career.
Article continues below advertisement
"On LinkedIn, I get way more inquiries [from] people asking me to apply for their jobs [when I go by Sage]," she recalls. "Whereas before when [my name] was Xinyuan, I rarely ever got inquiries and I think people saw my name and just assumed that I was international and I needed H1B sponsorship."
Sage even noticed that she got more replies and likes on dating apps like Hinge after changing her name.
Article continues below advertisement
At the end of her video, Sage admitted that she prefers going by Sage and doesn't regret changing it.
"I feel like [the name Sage] really suits me and I've kind of already built an identity around it and it's honestly made me a lot more confident because of how people are treating me now," she says.
In a follow-up video, however, she responds to a racist comment on her video in which a TikTok user suggests that her ethnic name signifies that she can't speak English or "communicate well."
She argues that she uses the same exact résumé on her job applications, but the name change made all the difference in her searches. The fact that recruiters respond more to an English-sounding name than her initial name speaks to discrimination on their part.
"Just because I changed my name doesn't mean that I'm any better [a job candidate]. It's literally just my display name that I've changed and now people are treating me different because they're thinking what [the commenter] is thinking. So ... don't be racist."